Paid Content For
American Eagle Outfitters

POPSUGAR Photography | THEM TOO
POPSUGAR Photography | THEM TOO
As the temperature drops and we find ourselves reaching for the same old Winter pieces day in and day out, it can be easy to fall into a fashion rut. But if there's one piece of clothing that can instantly turn any cold-weather outfit around, it's a beautiful, statement-making coat. This season, ditch the usual black peacoat or puffer jacket in favor of a standout outerwear piece that will look chic and keep you warm. Here, seven POPSUGAR editors share the must-have coats of the season straight from their own lust lists.
01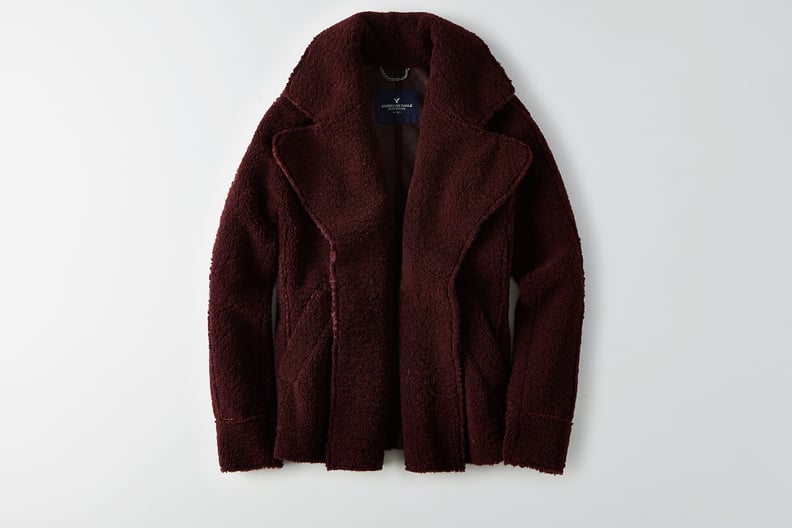 For evening affairs . . .
"I'm obsessed with my down jacket, but it's definitely not great for a night out. This fuzzy moto jacket is warm and soft, yet stylish, for when I want to look a little more dressed up. I also love the merlot color for cold-weather season!" — Samantha Netkin, assistant editor, Native
02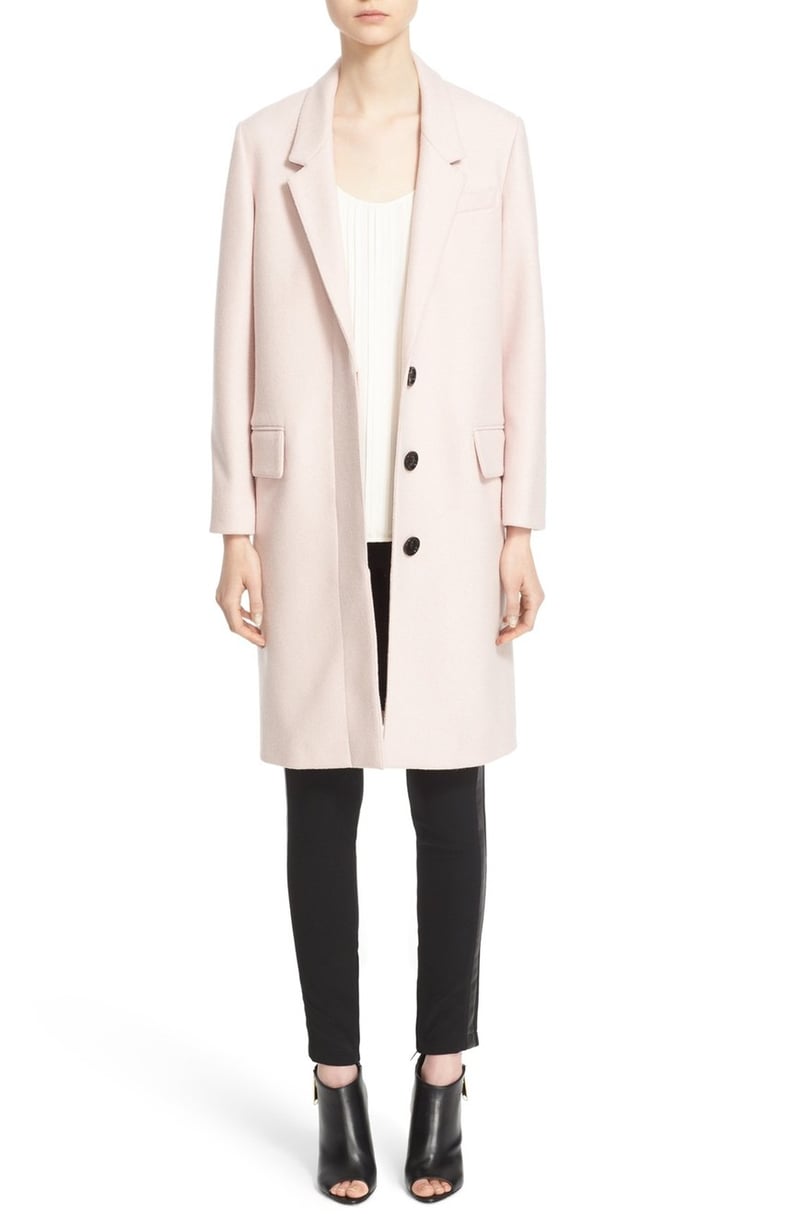 For subtle femininity . . .
"This is a dream coat to me — a classic silhouette that will never go out of style, and this blush pink adds a fresh, updated touch of feminine personality. I'm probably biased because it's my favorite color, but I think pale pink is a subtle, effortlessly chic neutral. Now if I can just find $1,500 . . . " — Dominique Astorino, assistant editor, Fitness
03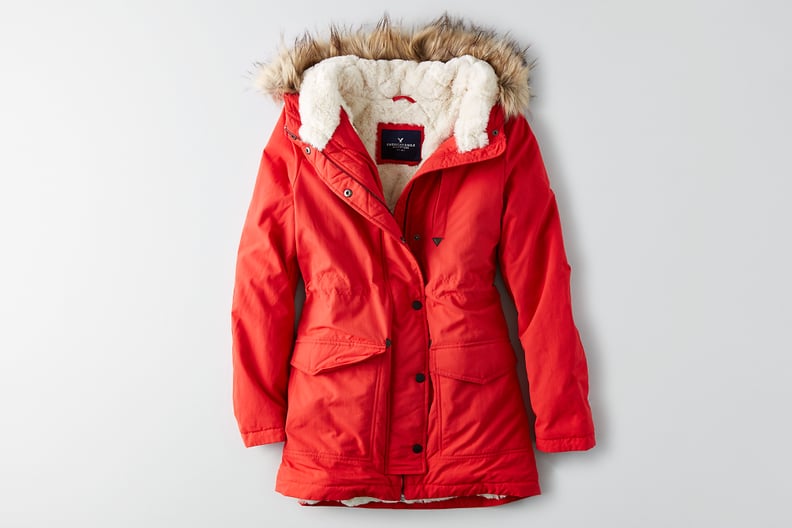 For everyday adventures . . .
"I love a faux-fur hood in the Winter. I'm not a huge fan of bubble-style coats, so I like that this parka has more of a utility vibe but with the added warmth. Plus, the bold red is an unexpected choice for everyday." — Rebecca Brown, editor, Native
04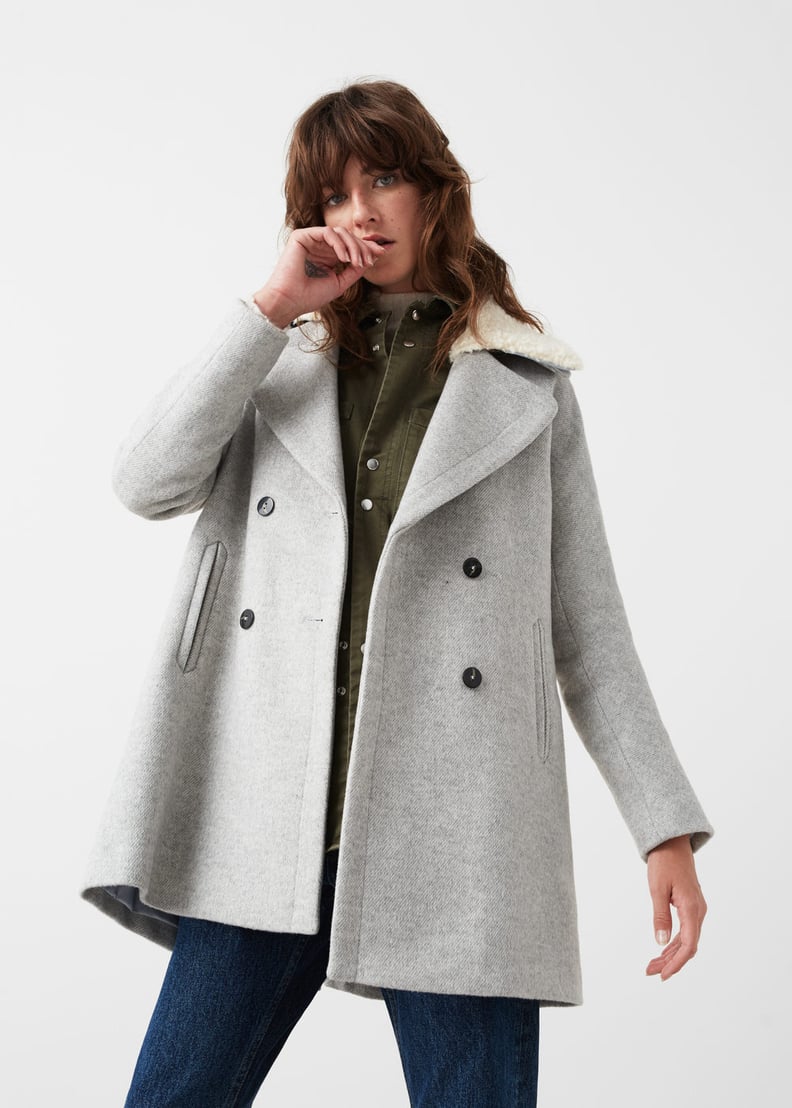 For timeless sophistication . . .
"When I invest in a coat, I make sure it's a style I can see myself wearing for years. The neutral gray color makes it easy to pair with any look, and it's made in a classic silhouette with just the right touch of details." — Julie Chiem, editor, ShopStyle
05
For versatility . . .
"I'm all about effortless style, and this olive bomber jacket is the epitome of off-duty cool. It works just as well with jeans and sneakers as it does layered over an LBD and over-the-knee boots." — Stephanie Nguyen, assistant editor, Native
06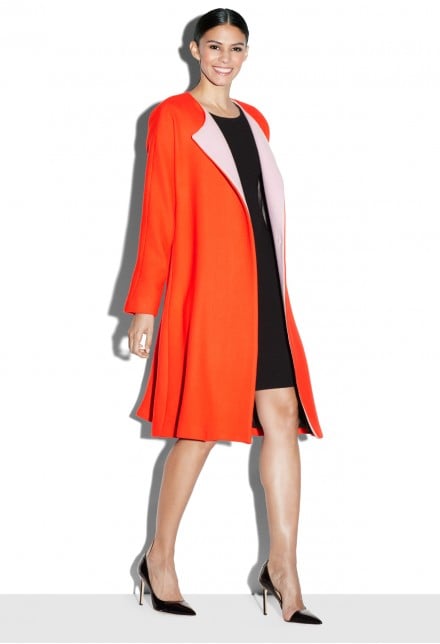 For daring contrast . . .
"For me, this season will be all about layering and creating warm, playful looks. I want to spread the holiday cheer at a time when the world needs it most, and the bright orange shade of this wool, colorblock coat should be enough to get everyone's attention." — Sarah Wasilak, editor, Fashion
07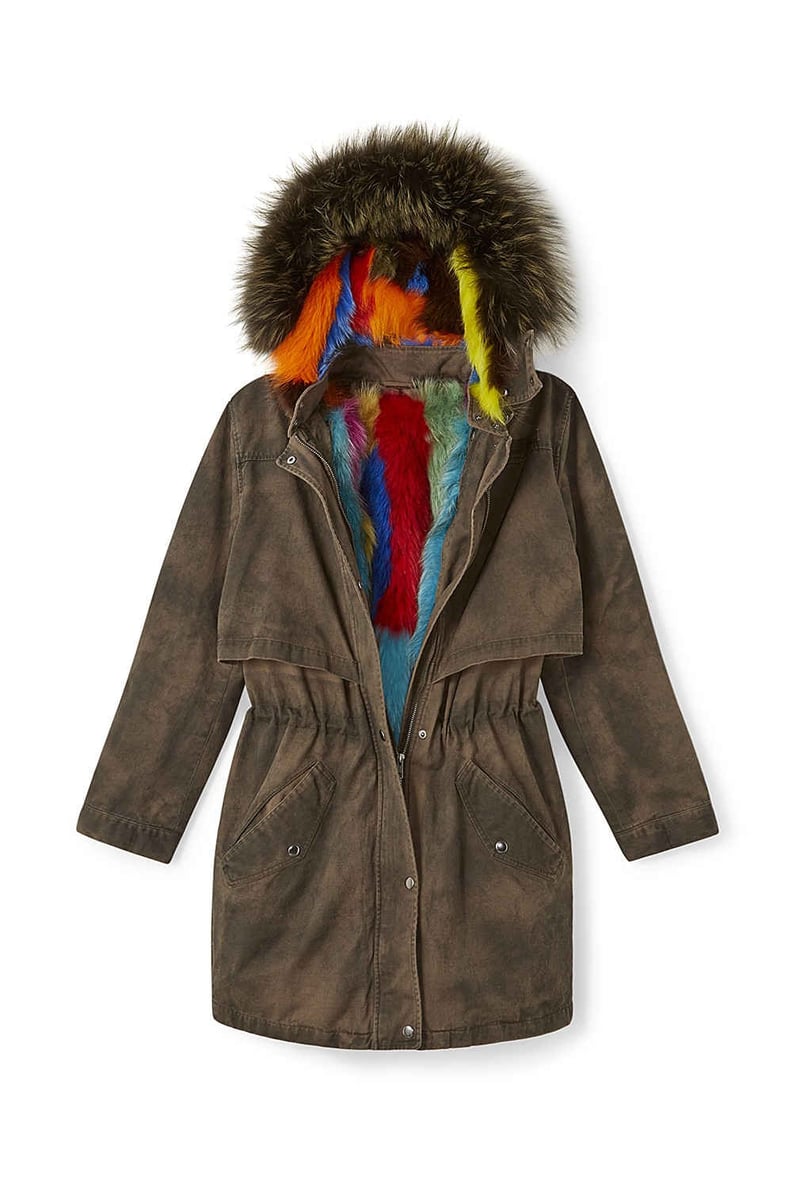 For playful functionality . . .
"The rainbow-colored fur inside this coat won't just stand out in a sea of neutrals — it also zips off! That means you can rock your coat without it when things warm up and also pair the removable piece with different outerwear options. Two for the price of one!" — Samantha Sutton, assistant editor, Fashion