The Secret to Capturing the Best Social Media Photo, According to Our Editors
Pool parties, beach days, rooftop happy hours — Summer is full of highly Instagrammable moments that make for the perfect #OOTD backdrops. As much as we love an unplanned candid, we all know that the best photos require a bit more thought. To help you make the most of your setting this season, we've gathered a few noteworthy tips from our editors that will ensure you always capture photos worthy of a double tap. From planning your outfit and props ahead of time to changing up your poses, follow these pointers and watch the "likes" roll in.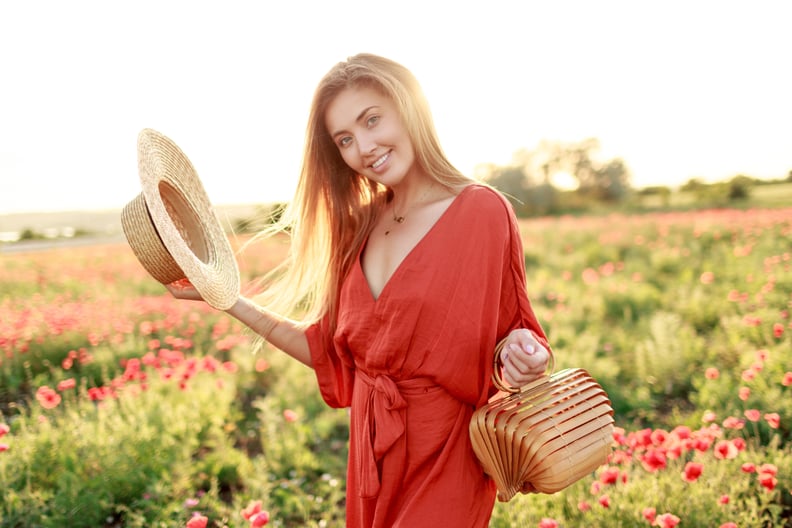 Match Your Outfit to Your Setting
A little social media stalking never hurt anyone, especially if it means you'll know exactly what to expect when you're headed somewhere new or cool. Scoping out a location's geotag will help you get a sense of what it looks like and allow you to plan any outfits or specific shots accordingly. Here at POPSUGAR, our editors are particularly fond of the monochromatic effect — matching outfit colors and prints to a setting — but if wearing a pink dress in a pink restaurant is too over the top for you, consider matching only one accessory, like sunglasses or a bag, for a more subtle look. Alternatively, you can also contrast your outfit to the location. For example, wearing a purple dress in a field of yellow sunflowers is a surefire way to stand out.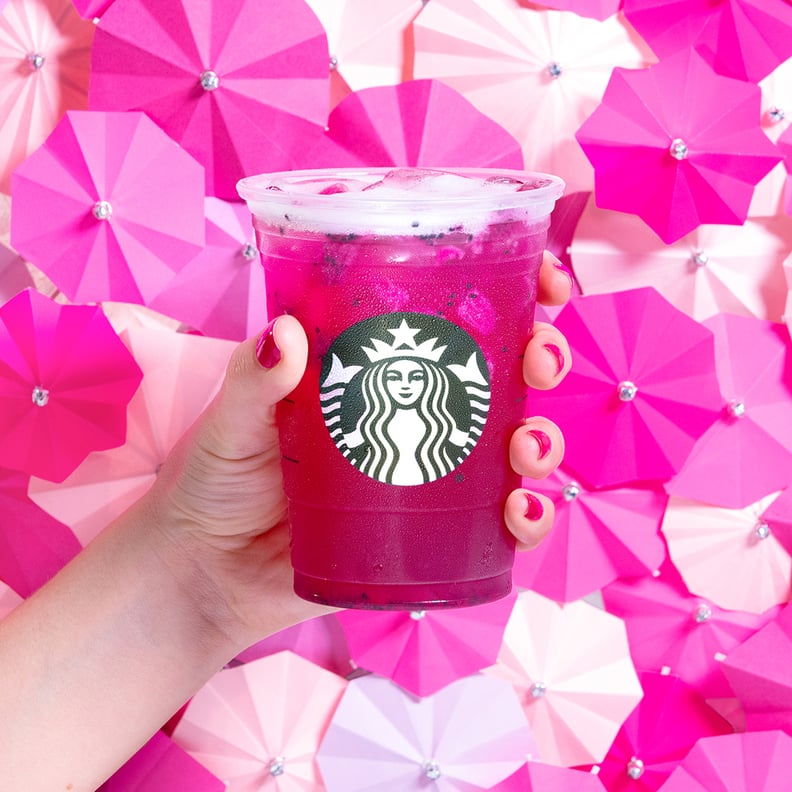 Add a Pop of Color
A well-composed shot takes into account what you're wearing but also how you're using your surroundings to enhance your outfit — and nothing enhances an outfit more than color. A pop of color can lift, or even inspire, your photo. There are a few ways you can do this, but a few team favorites include using fashion accessories (sunglasses, jewelry, bags), makeup (palettes, compacts, lipstick tubes), magazines, fresh flowers, and a drink like the vibrant Mango Dragonfruit Starbucks Refreshers® Iced Beverage. The best part is that you can easily tote any of these around with you to stage a shot on the go. To take your photo even further, think about taking inspiration from one particular color and allowing that to set the tone for the others so that they all fall under one cohesive palette or theme (or both). For instance, your Mango Dragonfruit Refresher, which features a refreshing combination of sweet mango and dragonfruit, would look extra appealing alongside a tropical-inspired outfit and summery accessories in the same uplifting pinkish-purple hue. Bonus: you can sip the delicious beverage after you've gotten your shots!
Know Your Poses
Outfit and props aside, capturing a good photo is so much easier when you know how to position your body. And yes, it's possible to pose in a way that looks both natural and flattering! Our editors recommend paying close attention to your limbs. Rather than simply posing with your legs straight and your arms at your sides, try leaning against a wall or railing with one foot slightly in front of the other or your legs crossed at the ankles (also known as the infamous baby giraffe pose) or sitting on stairs with your legs staggered on different steps. This will help give the illusion of long limbs. If you don't know what to do with your hands, an easy solution is to hold one of your props (like the aforementioned drink!).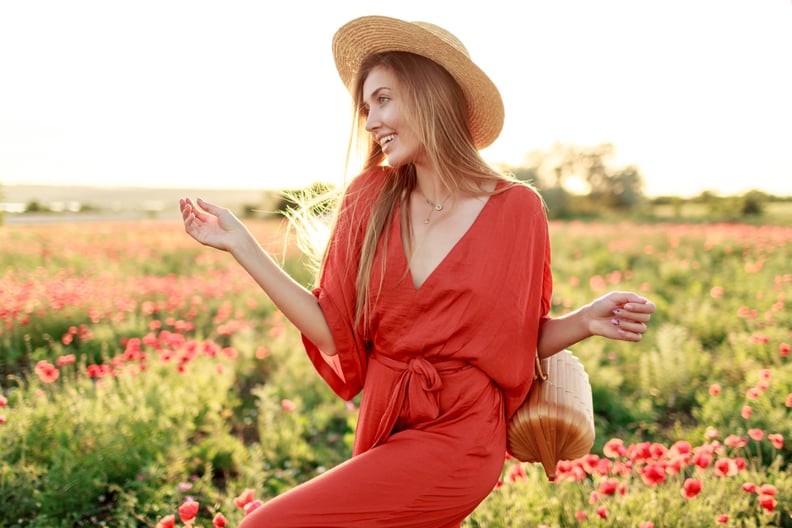 Go For Movement
One way you can add a dynamic element to your #OOTD is through movement. Subtle moves like a small step forward or a twirl of your skirt can keep your pose from looking rigid and can also help show off the fit or details of your clothes. Wearing a pair of statement earrings? A hair tuck will draw attention to them. Love the breezy silhouette of your dress? Walking will highlight the way it flutters in the wind.
Find Your Light
One of the most important aspects of a photo isn't actually something you can bring yourself but rather something to seek out: good lighting. Our editors always avoid overhead fluorescent lighting, instead opting for natural light. Take a cue from professional photographers, who tend to shoot in the early mornings or late afternoons to capture that soft, diffused glow. Generally speaking, though, any natural lighting will usually work just fine, as long as you're wary of harsh shadows. If you're shooting in direct sunlight, make sure everything visible in the photo is also in direct sunlight. Likewise for shooting in the shade. And if you're shooting a selfie, stand facing the light to ensure all your features are illuminated!