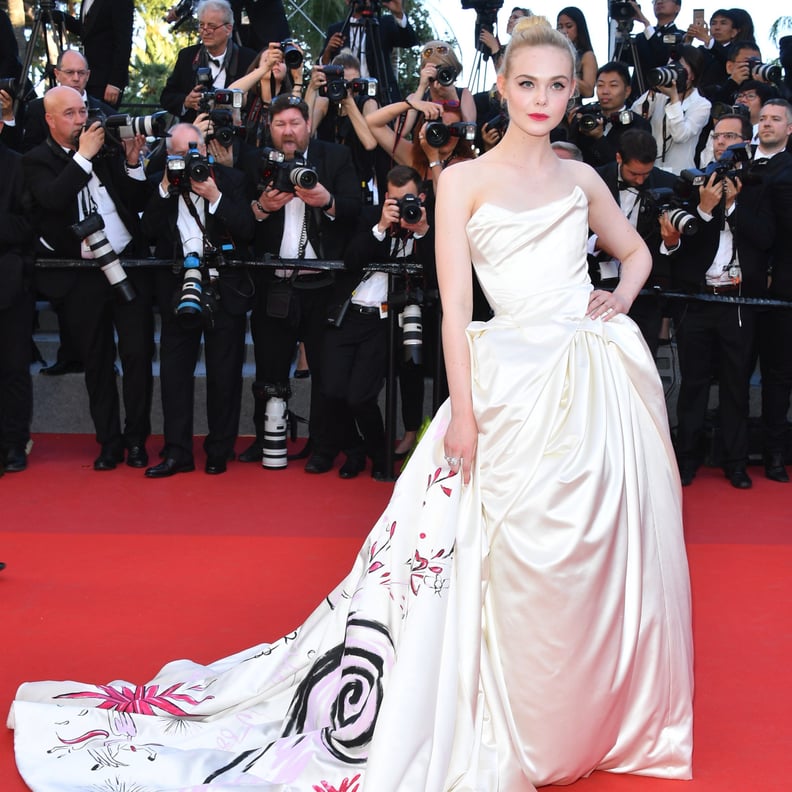 Elle Fanning pretty much stole the spotlight at the Cannes Film Festival in her custom Vivienne Westwood dress that featured a unicorn hand-painted design. But while all eyes were on her red carpet look, we were focused on the one dress she switched into after her big moment.
Elle showed off a black dress by Philosophy di Lorenzo Serafini on Instagram, and we couldn't help but notice that it looked very similar to a certain Hollywood actress's iconic dress. (Hint: she went on to become a real-life princess).
Everything from the full skirt all the way down to the pearls around her neck reminded us Grace Kelly's look from The Country Girl. Have a look at both Elle and Grace's looks to see the resemblance for yourself.
Elle Fanning Wore a Dress by Philosophy di Lorenzo Serafini
She Styled It With a Pearl Necklace and Black Kitten Heels