Elsa Hosk Looks Like an Absolute Vision in Victoria's Secret's $1M Fantasy Bra
Elsa Hosk was the lucky Angel who got to wear the 2018 Dream Angels Fantasy Bra, which was designed exclusively for the brand by Atelier Swarovski. I chatted with Elsa to find out where exactly she was when she found out the exciting news. She said:

"Well, it was a fake shoot that Victoria's Secret set up. They basically faked the shoot so they could interrupt it and bring out the bra to surprise me. While I was in the middle of the shoot, they told me, 'Someone's here to see you.' Then, someone came out with a big tray with a box on it, and I just kept thinking, 'What is going on?' Because in my mind, I didn't think I was going to get the bra — I thought, 'It's going to someone else.' At first, I thought it was for my birthday and it was a birthday cake, but then I opened it and freaked out. I fell to the floor just shaking and screaming, 'Oh my god!' It was all so crazy, and I was so excited."
The stunning bra is valued at a staggering $1 million and was created using 100 percent Swarovski diamonds and responsibly sourced topaz. Both the bra and the body chain are adorned with over 2,100 diamonds fitted into a sterling silver Dream Angels bra silhouette. It took over 930 hours to make and features over 71 carats.
For the first time ever, you can get your hands on a similar version of the luxurious bra made with Swarovski crystals for only $250 today online and in select stores. Scroll on to see pictures from the show ahead, and don't forget to set your alarms for Dec. 2 to watch the fashion show air on ABC.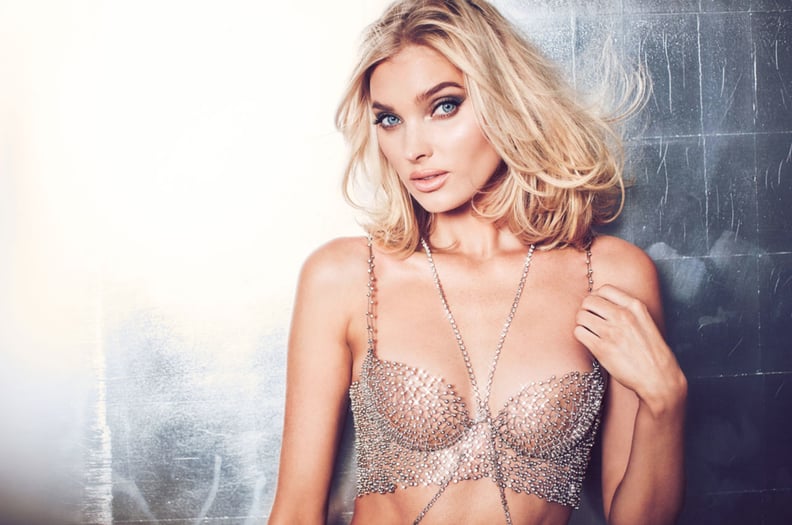 Elsa on What the Fantasy Bra Means to Her
"It just means that all my work has sort of paid off. It's an iconic moment in my career and it's one of the most incredible moments always in the show. Claudia Schiffer, Karolina Kurkova, and Tyra Banks have all worn it! You know, to be on this list is such an incredible, amazing feeling. I feel really blessed, honored, and proud," Elsa revealed.