We've already dubbed embroidered sneakers our comfortable Spring shoe of choice, but when the canvas for those intricate stitched details just so happens to be Yeezy Boosts? Man, oh man, it's a totally different ball game, and we want in (or rather, our feet do) ASAP.
Ever since Adidas dropped its collaboration with Kanye West, the sneakers have developed a cult-like following among models, celebrities, and we commoners alike — so cult-like, in fact, that the latest version, the Yeezy Boost 350 V2, is totally sold out on the official Adidas website. But before they got snatched up, the creative geniuses over at Fre Customs stocked up on some to add their own embroidered detailing to for die-hard Yeezy devotees.
The UK-based company sells some gorgeous flower-stitched Vans, but by far the most popular is its embroidered Yeezys, which come in four supercool designs: tiger, dragon, koi fish, and floral. These rad kicks come with quite the steep price tag (we're talkin' more than $1,000 after doing pounds-to-dollars conversions) because of their high demand. Despite those hefty costs, a few of the options have actually sold out, which just further proves how rabid the Yeezy fan club really is.
Ready for some serious sneaker eye candy? Scroll on to see all of Fre Customs's one-of-a-kind Yeezy sneaker creations to date, and get ready to crack open that piggy bank.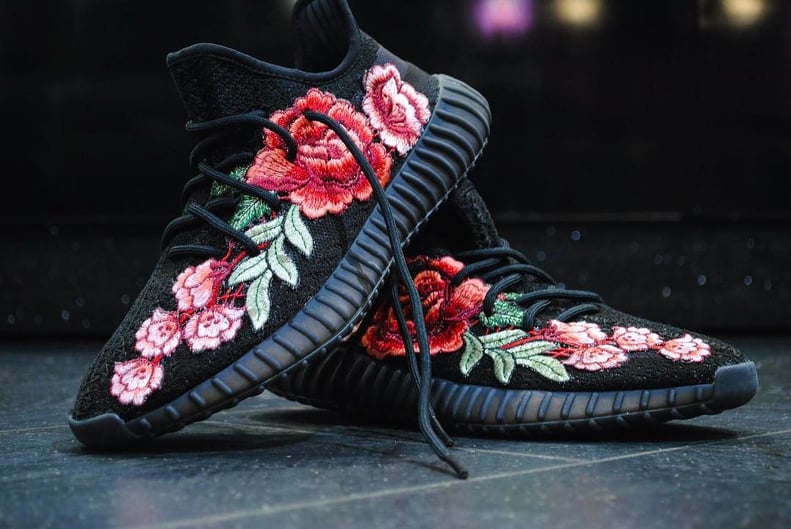 Adidas Yeezy 350 V2: Flowerbomb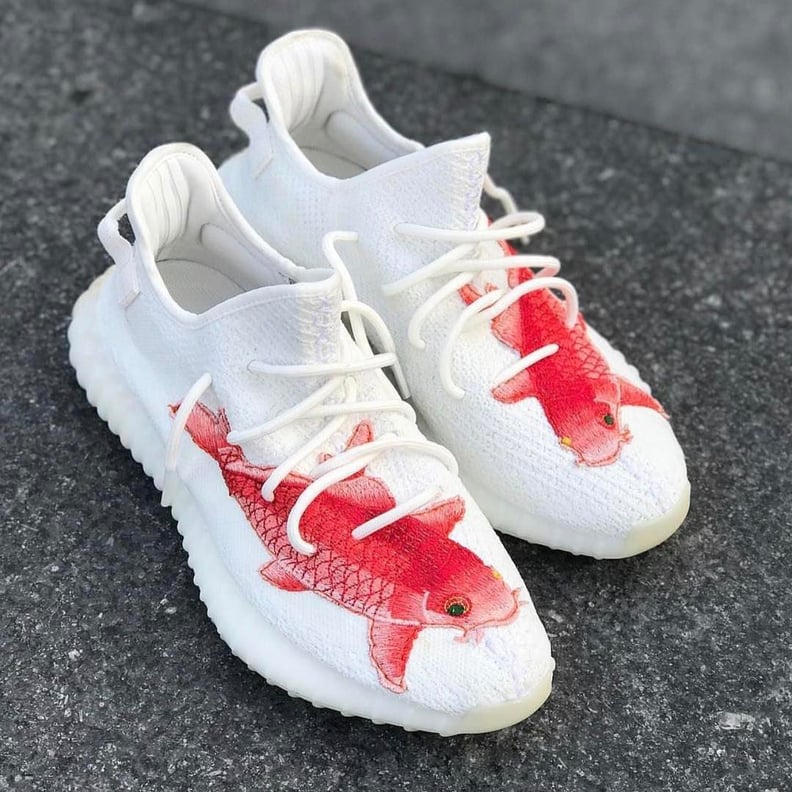 Adidas Yeezy 350 V2: Koi Fish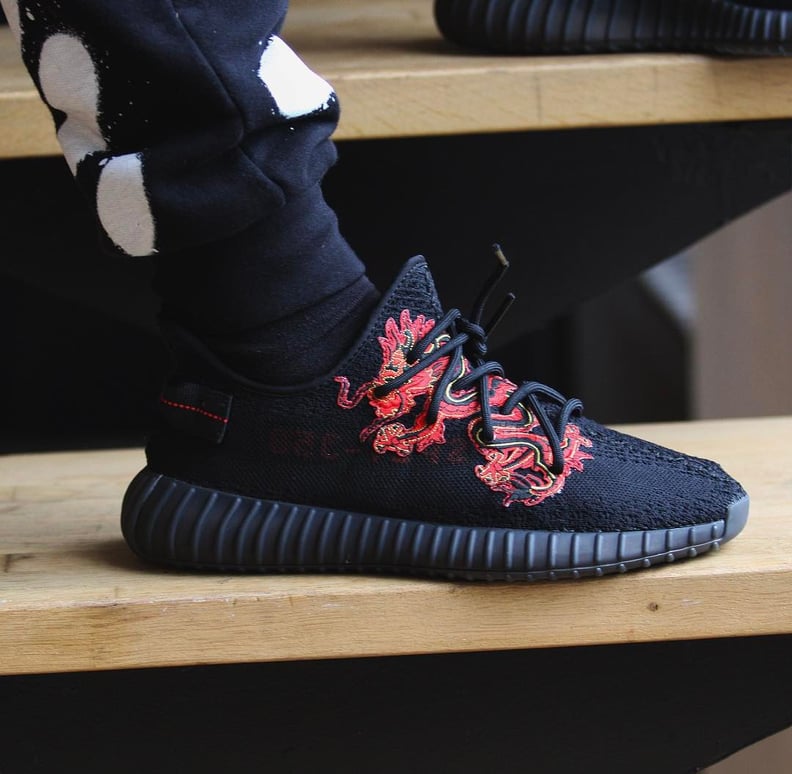 Adidas Yeezy 350 V2: Dragon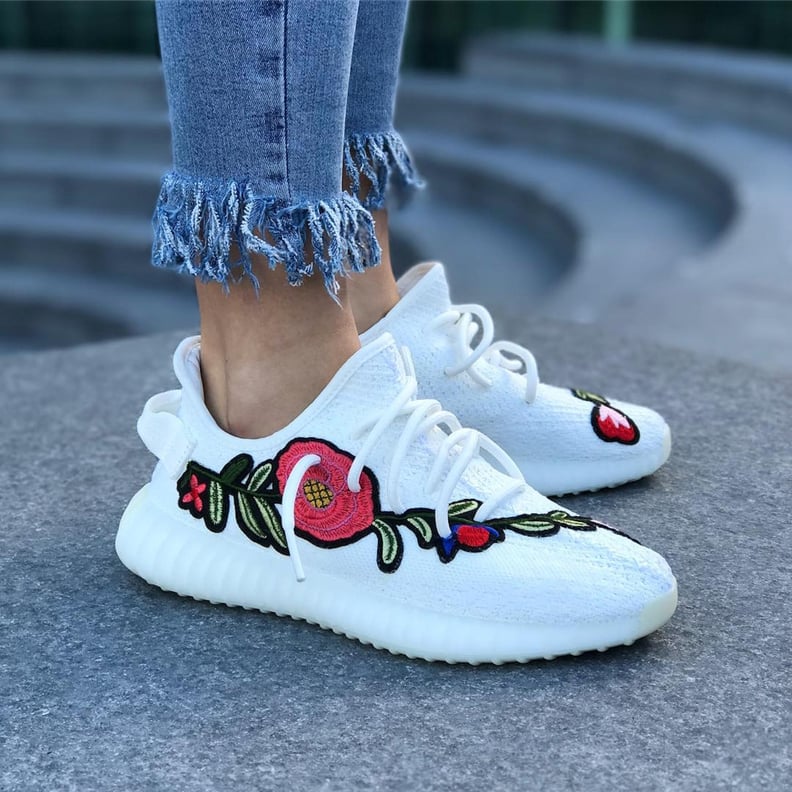 Adidas Yeezy 350 V2: Floral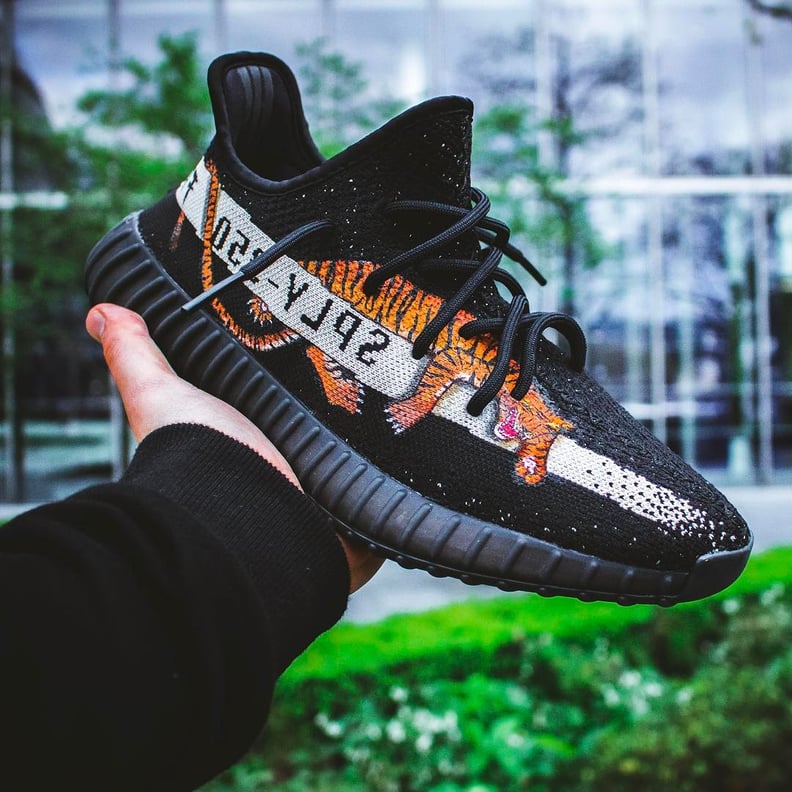 Adidas Yeezy 350 V2: Tiger