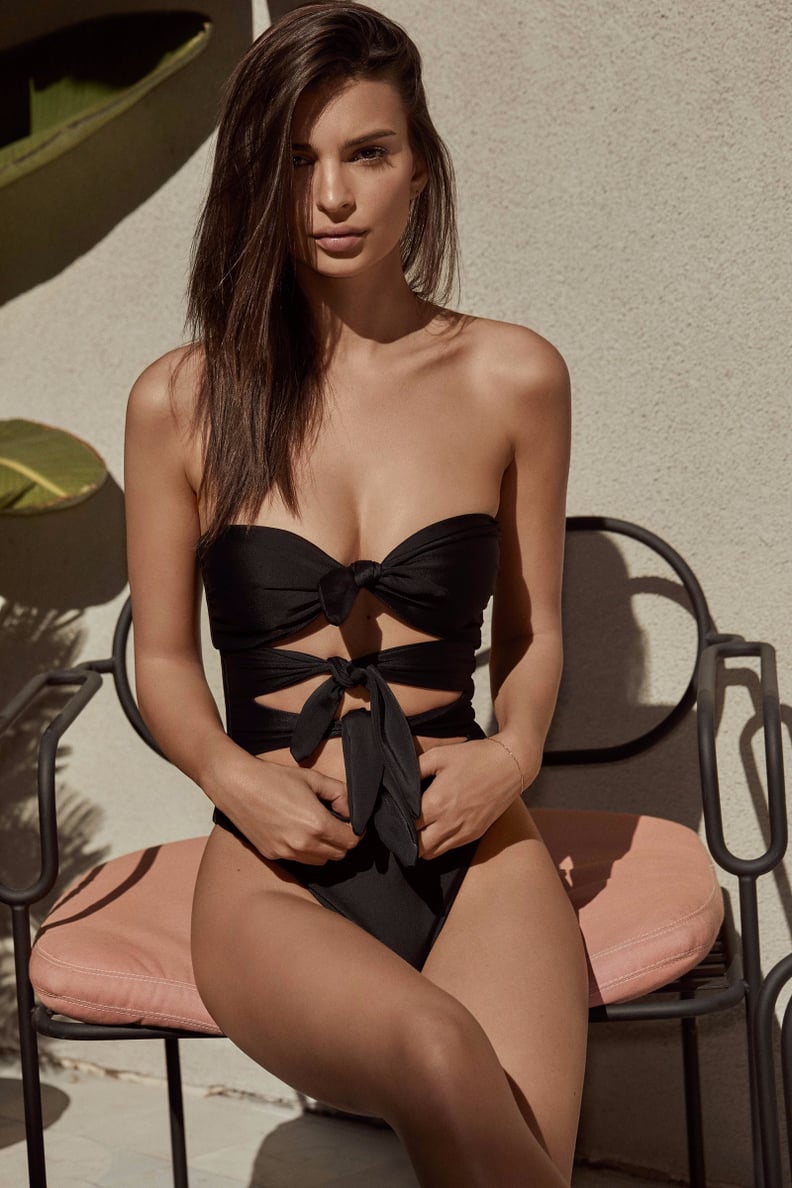 Emily Ratajkowski is practically the reigning queen of cute swimsuits, so we all but sprinted to grab our credit cards when the model and actress officially launched her own swim line, Inamorata Swim.
Though the swimsuits come in several cute styles, it appears two designs — the "Cardiff" and the "Vulcan" — are not as original as Emily thought. The star has been accused of allegedly copying the design from Lisa Marie Fernandez, a New York-based women's lifestyle brand that sells two swimsuits, the "Poppy" and "Leandra" with remarkably similar silhouettes. (Fernandez's "Poppy" suit is strapless and features adjustable bows in the front, just like the "Cardiff" suit.)
In an official statement regarding the controversy, the brand called for "the immediate cease and desist of Inamorata's sale" of the style. Yikes! Read on to see the two swimwear styles that are currently embroiled in this lawsuit.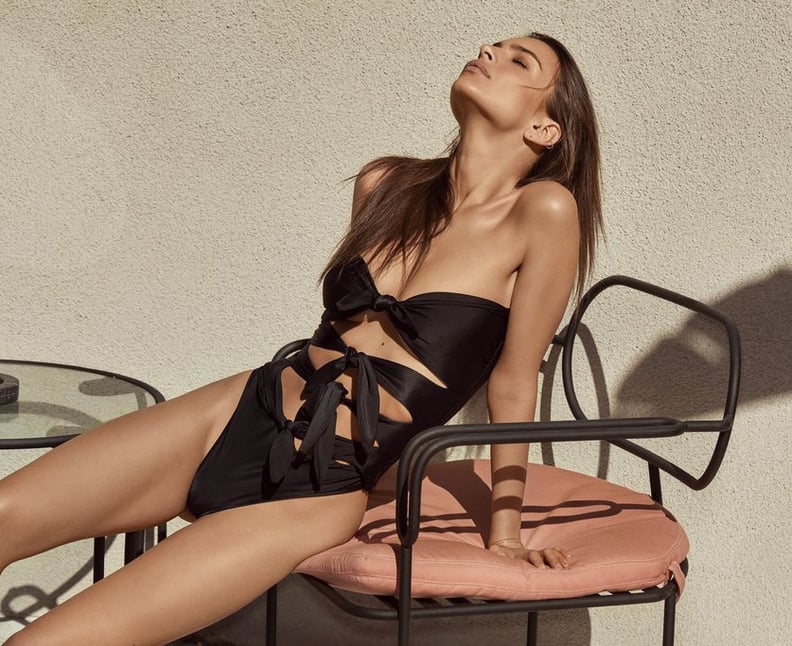 Inamorata's "Cardiff" Swimsuit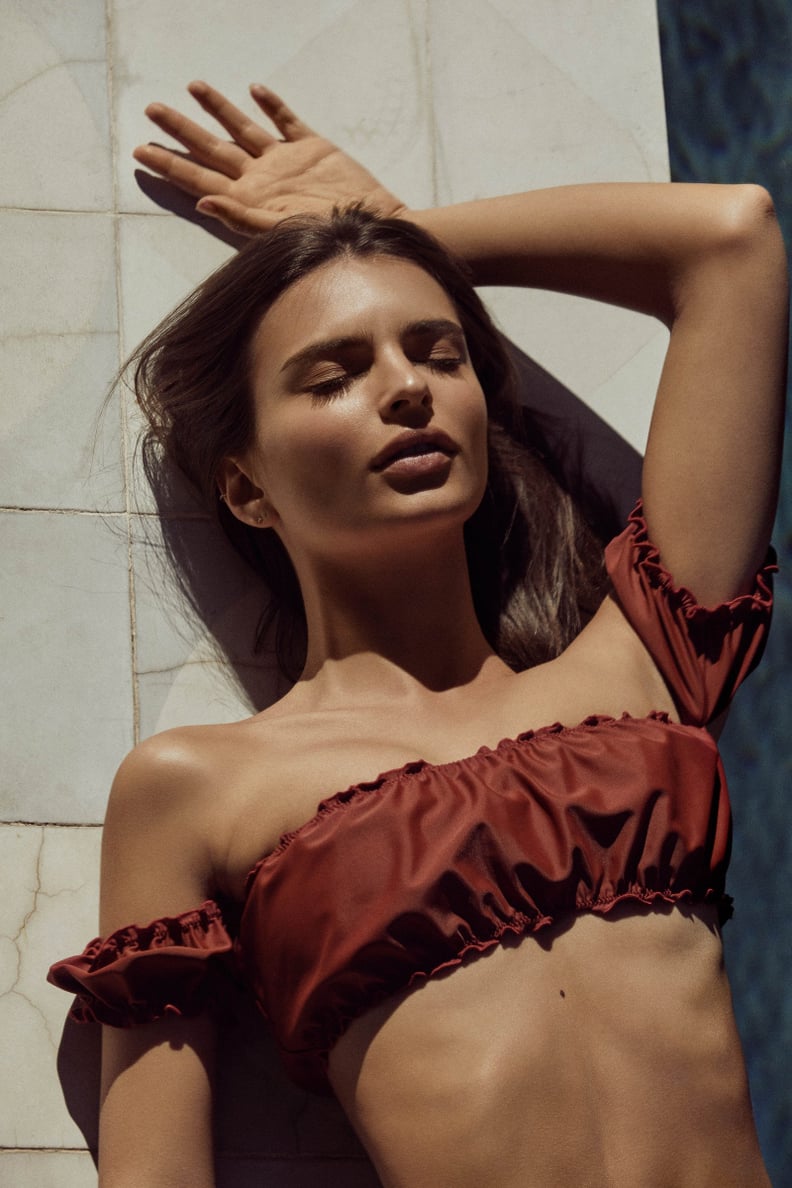 Inamorata's "Vulcan" Top