19 Street Style Looks We're Saving Up to Wear For Fall
On the runways, we're checking out trends meant for one season ahead, but for street style, it's not quite the same. You'll find guests arriving to shows in skirts in the Winter or a furry coat in Summer (we see you, Shay Mitchell). There really aren't any hard and fast rules to dressing for the weather when it comes to Fashion Week — as long as you're willing to experiment and stand out.
That's why, even though it's still technically Summer, we're plucking out Fall-inspired outfits and planning ahead. The street style crew mixed dresses with jeans and even brought out their best pantsuit sets. They were here for Spring '18 shows, but we took their Fall '17 outfit tips and tricks and put them in our back pockets. Read on to re-create the best looks now.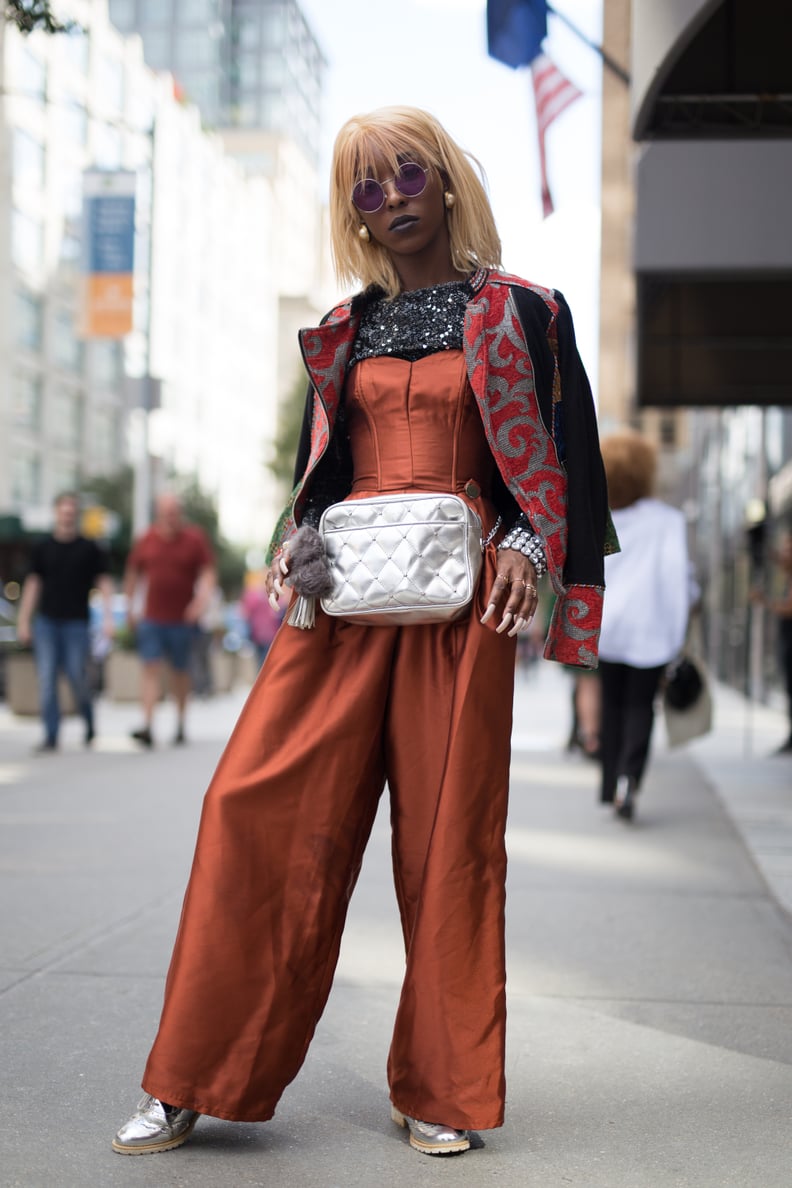 A Jumpsuit + Brocade Blazer
Layer a sweater or long-sleeved shirt under your favorite Summer jumpsuit to make it Fall appropriate.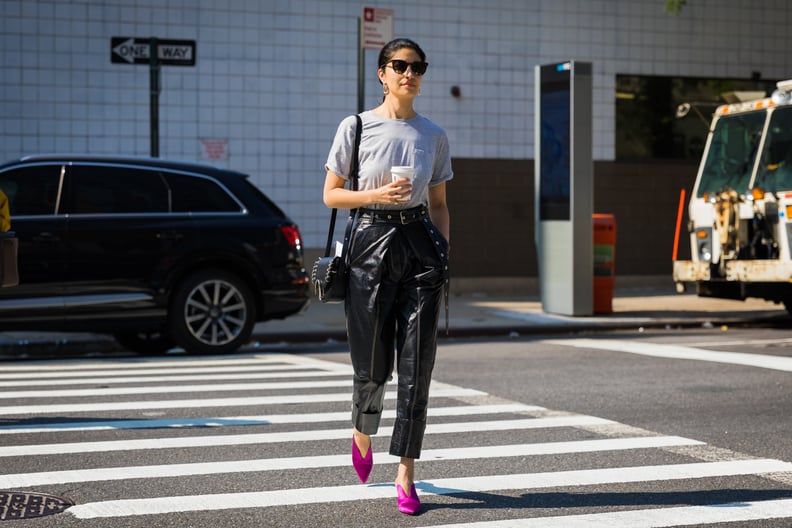 T-Shirt + Leather Pants
Let your statement pants speak for themselves with a simpler tee.
Asymmetrical Print Skirt + Top
It's time to break out those marigold and golden hues in your closet — they all scream Autumn.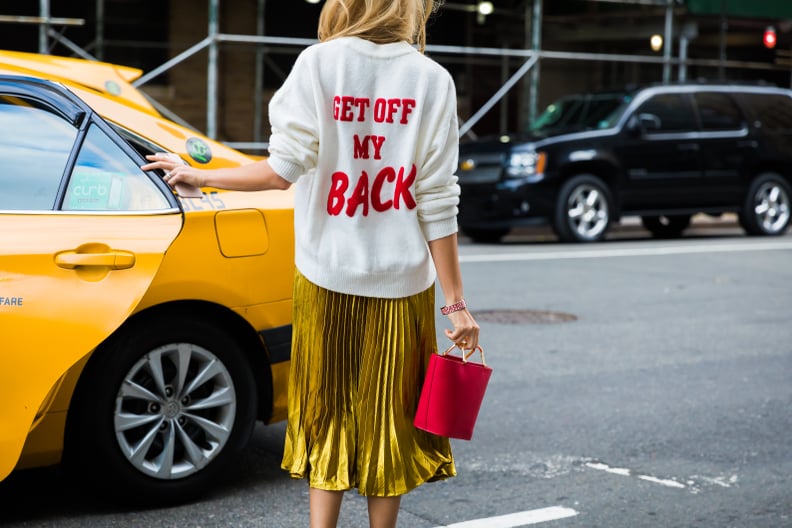 A Sweater + Metallic Skirt
Throw your favorite graphic sweater on over a shimmery skirt for that casual but cool vibe.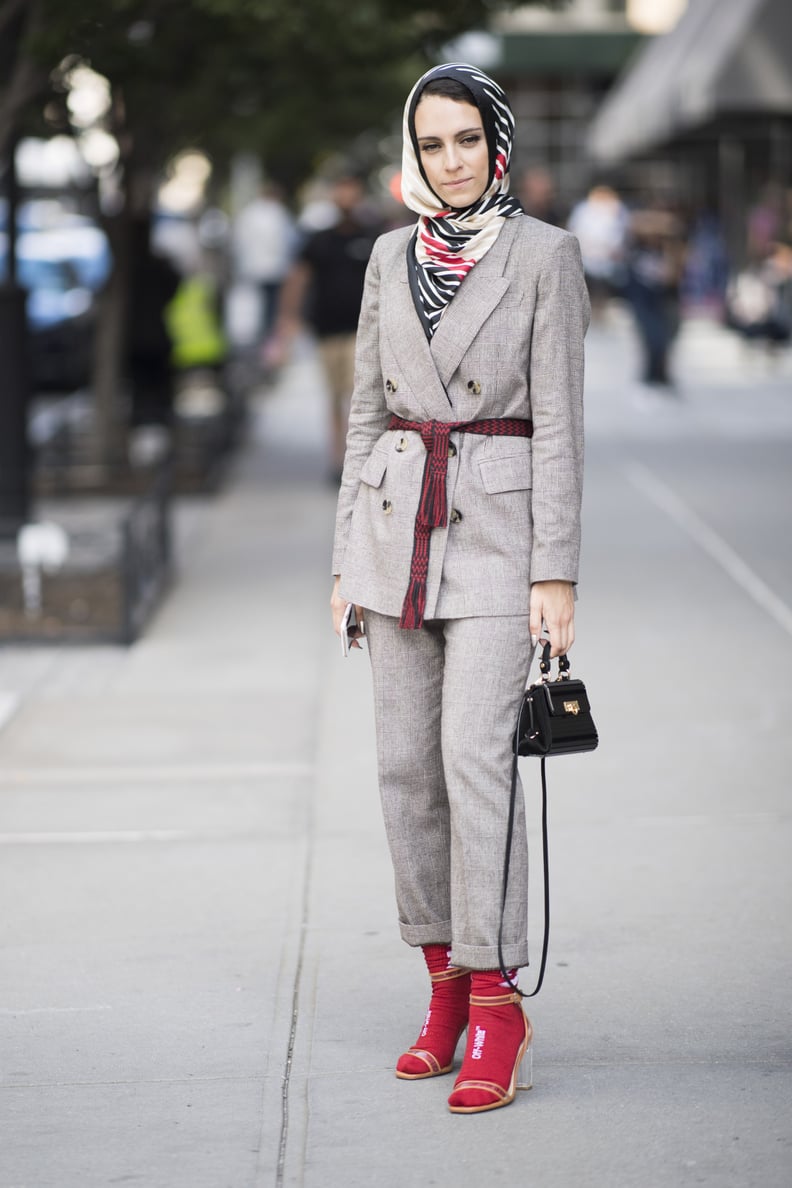 Blazer + Trousers
Everyone's wearing pantsuit sets, so find your favorite print or color, then rock it underneath a coat.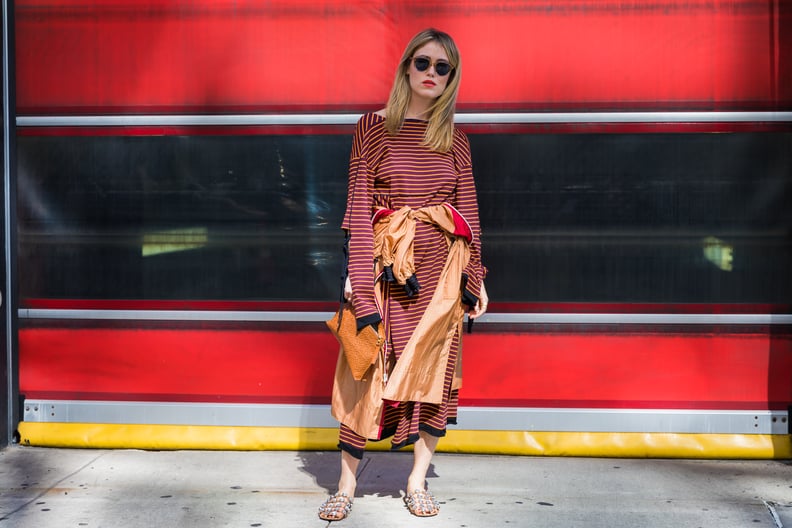 T-Shirt Dress
For those lazy Sundays or when you just "can't even," a t-shirt dress is there to save the day.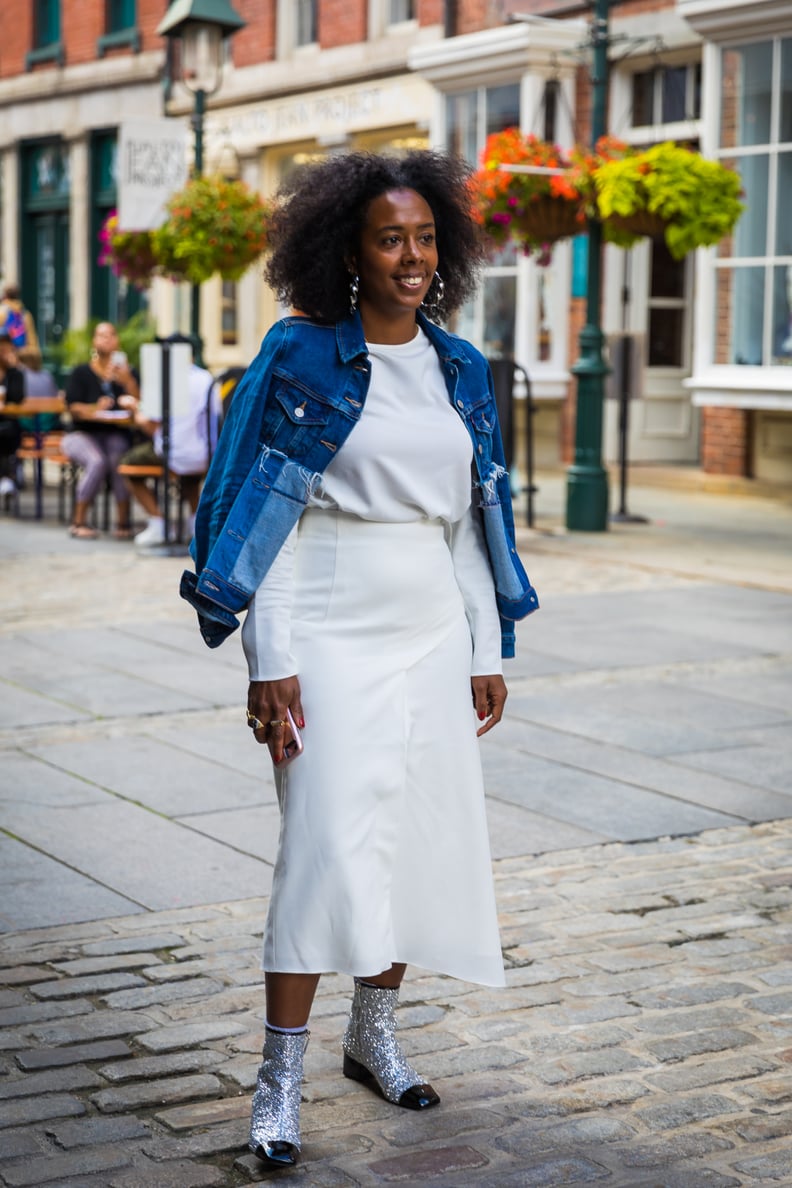 Denim Jacket + White Monochrome Look
Fall is the perfect time to break out your denim jacket. Instead of wearing it with a dress, however, work it into a monochromatic look.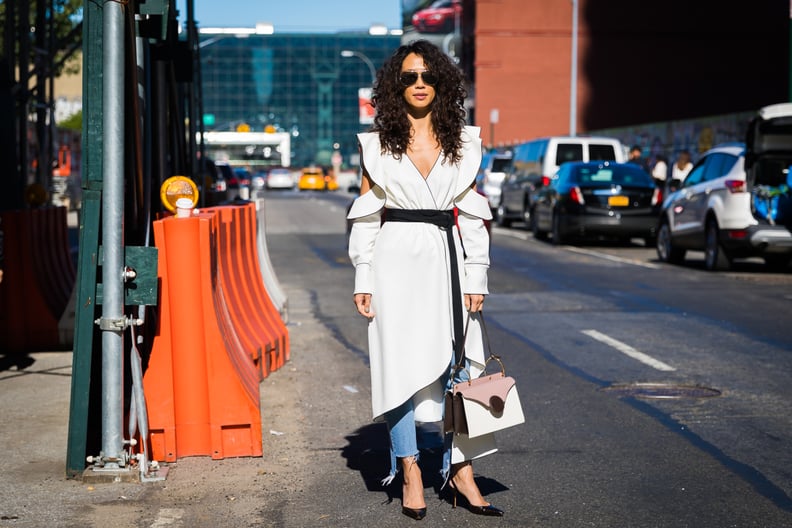 Dress + Jeans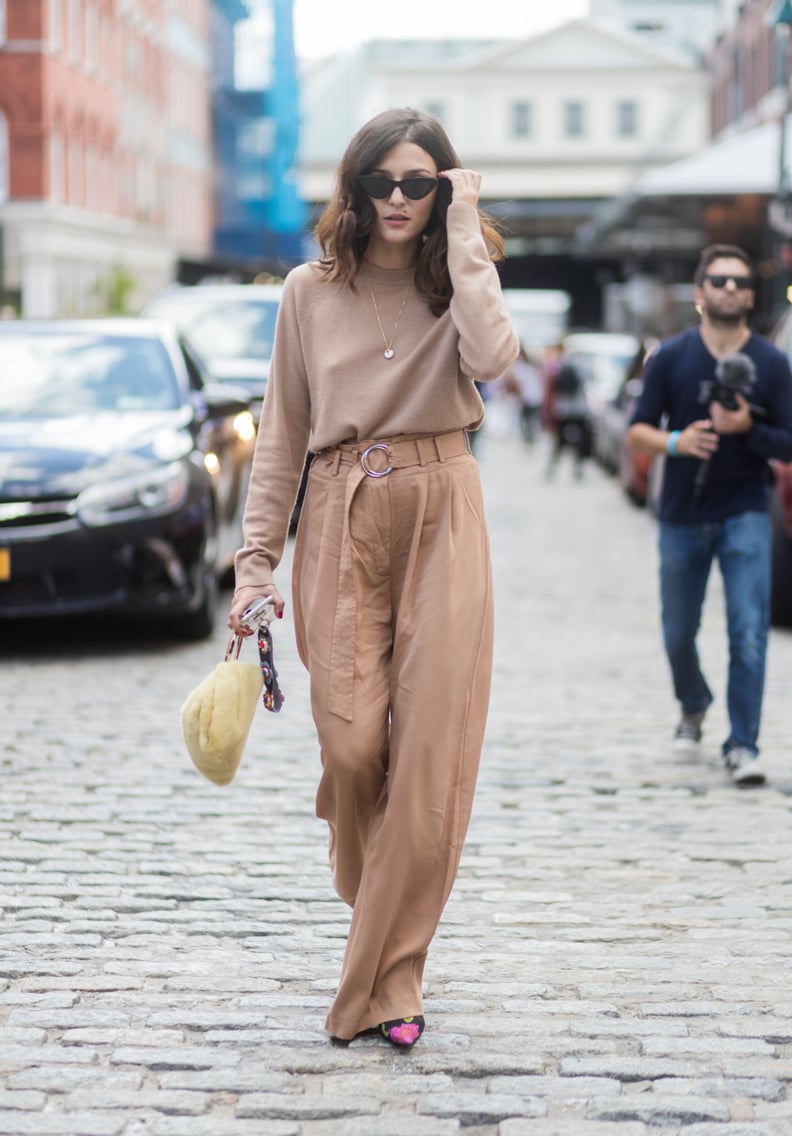 Beige Top + Beige Pants
We saw a similar look at Club Monaco's Spring '18 show, which means this particular hue is here to stay.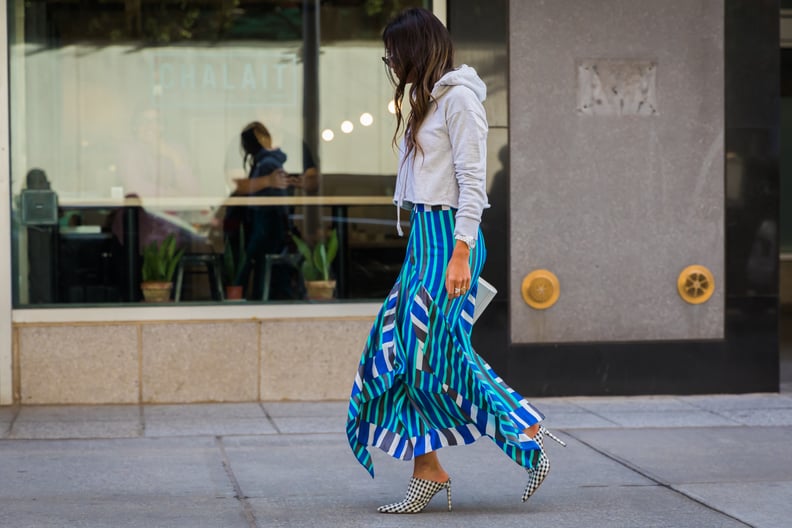 Cropped Hoodie + Striped Skirt
The next time you're about to wear your hoodie with sweatpants, toss it over a colorful printed skirt instead.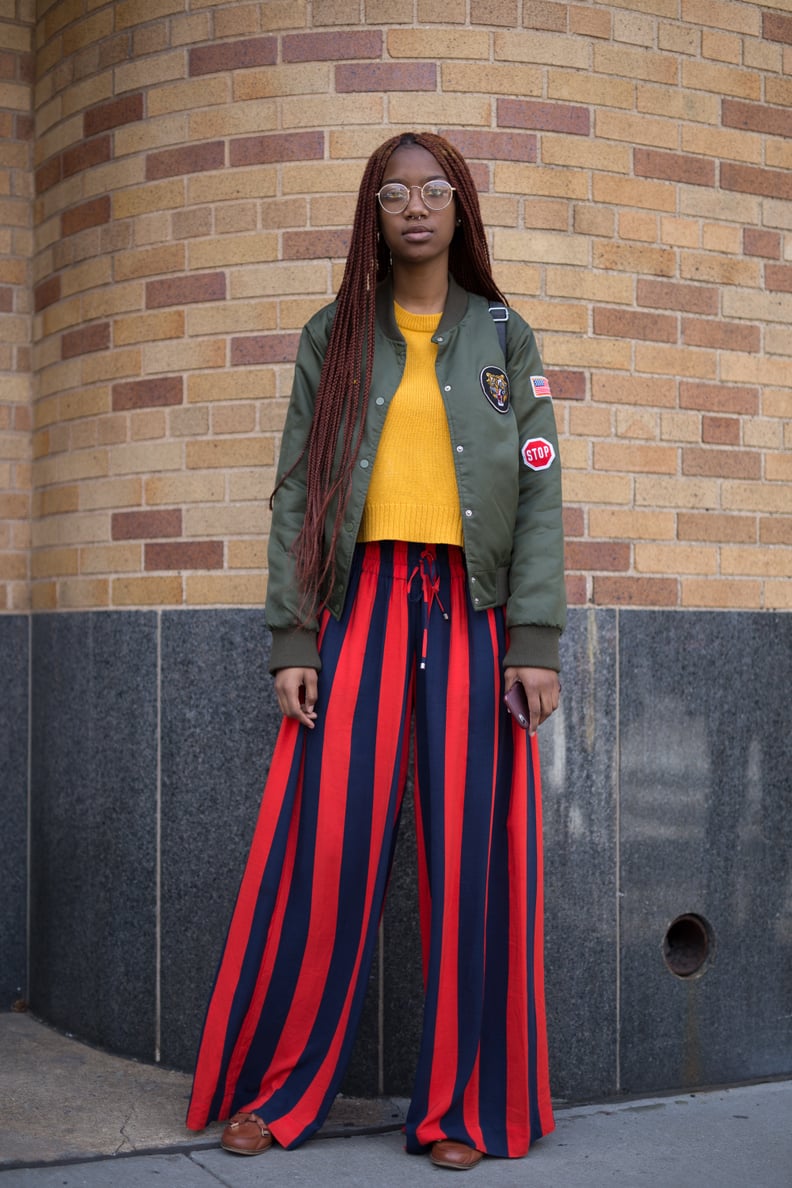 Striped Trousers + Sweater + Bomber
If there's one new piece to buy for the season it's a pair of striped trousers. Go for a design with bold, deep hues that makes a fashion statement.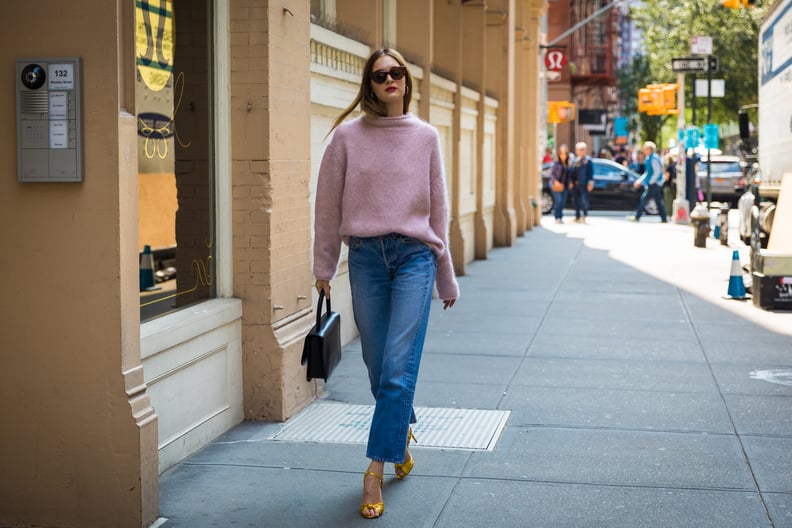 Sweater + Ankle-Crop Jeans
We know you love your skinnies, but simply changing the style of your jeans and wearing them with a sweater transforms your look.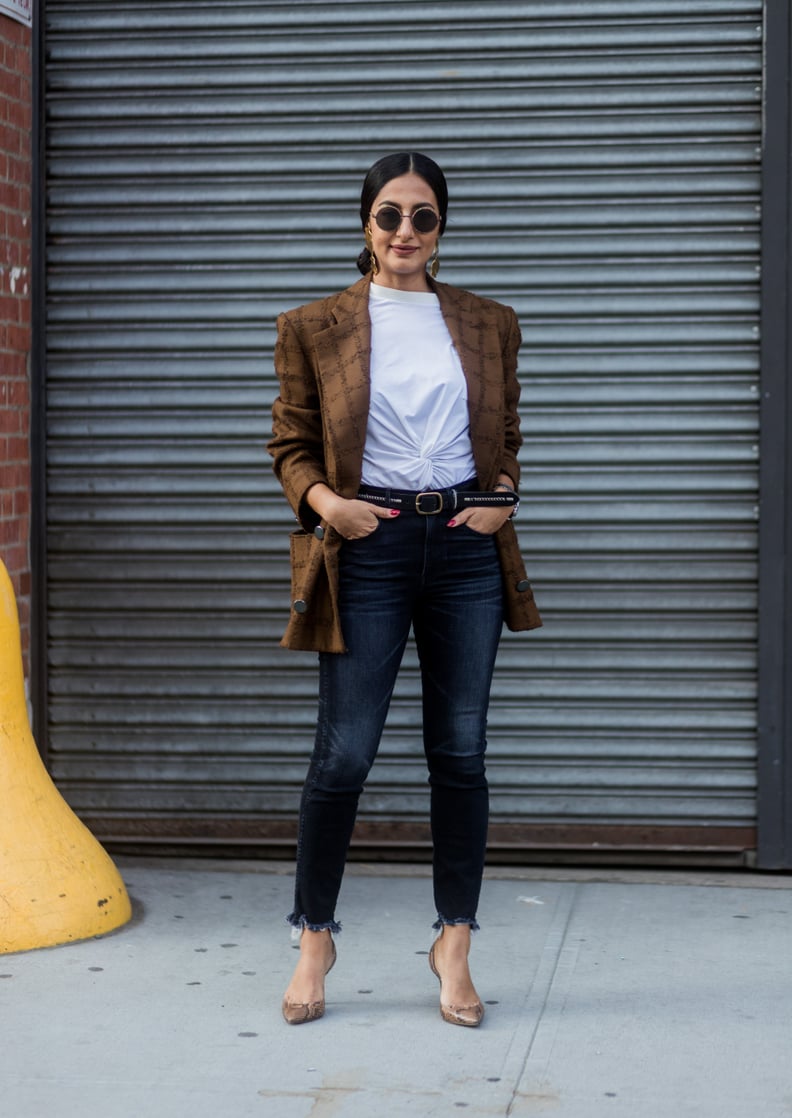 Houndstooth Blazer + Shirt + Jeans
Every girl has her favorite variation of this outfit and we love how Nausheen Shah worked it with a knotted tee and frayed jeans.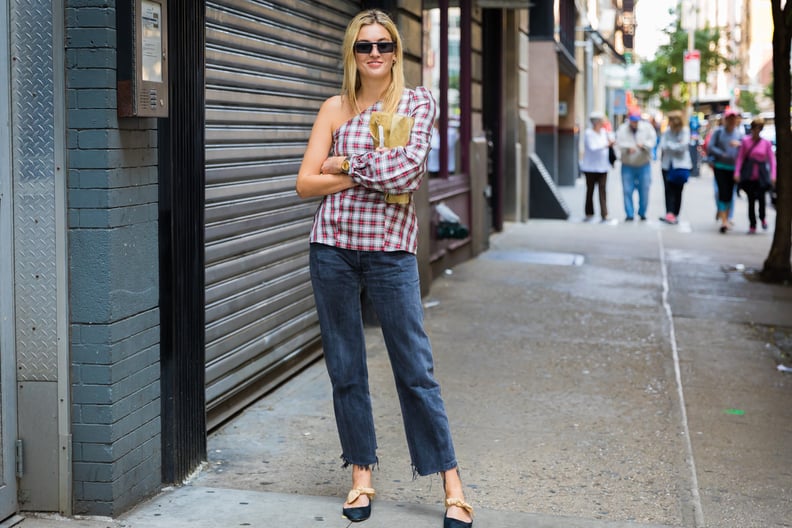 One-Shoulder Top + Crop Flares
If you're feeling a little chilly, just throw on a leather moto jacket.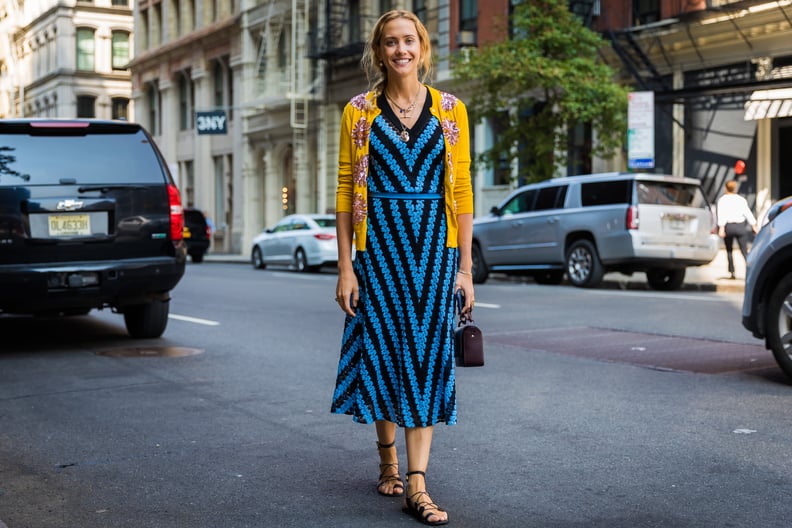 Printed Dress + Colored Cardigan
A classic combo you can upgrade with this season's newest prints and colors.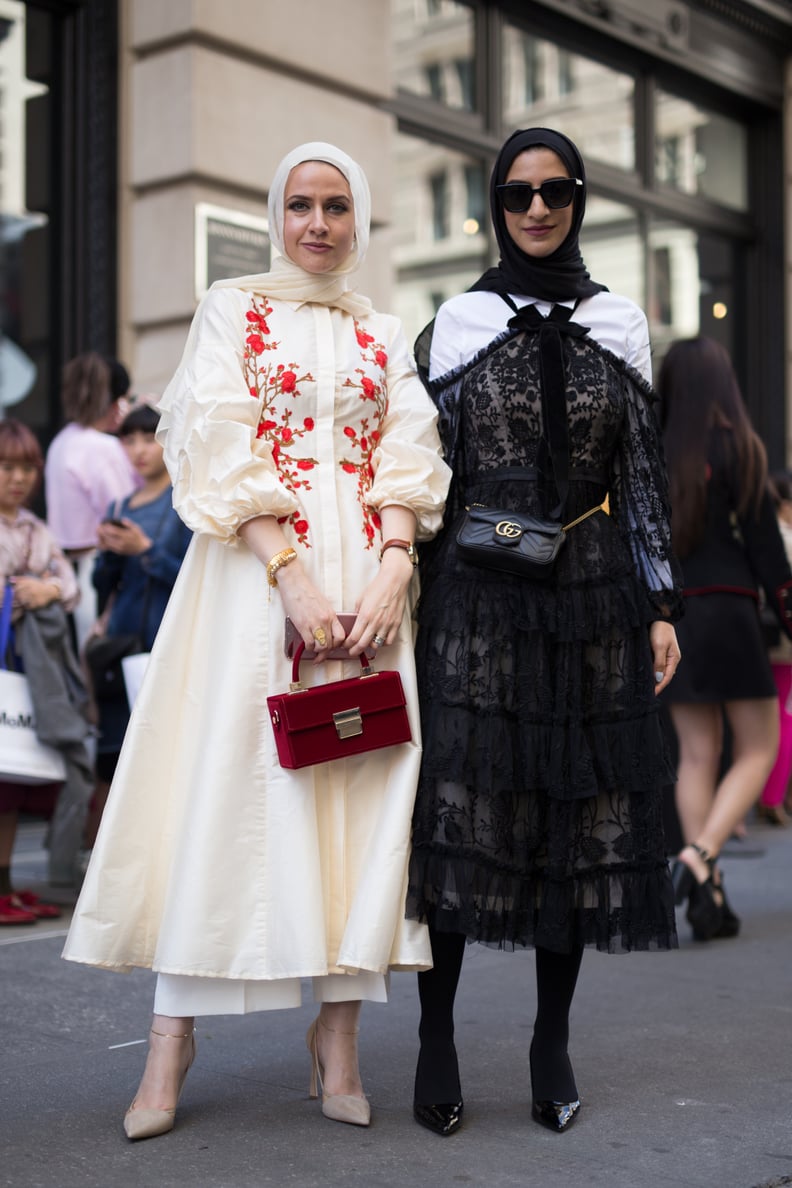 An Extravagant Dress + Tights
If you're not about the dress-over-jeans trend, wear a stylish one with tights.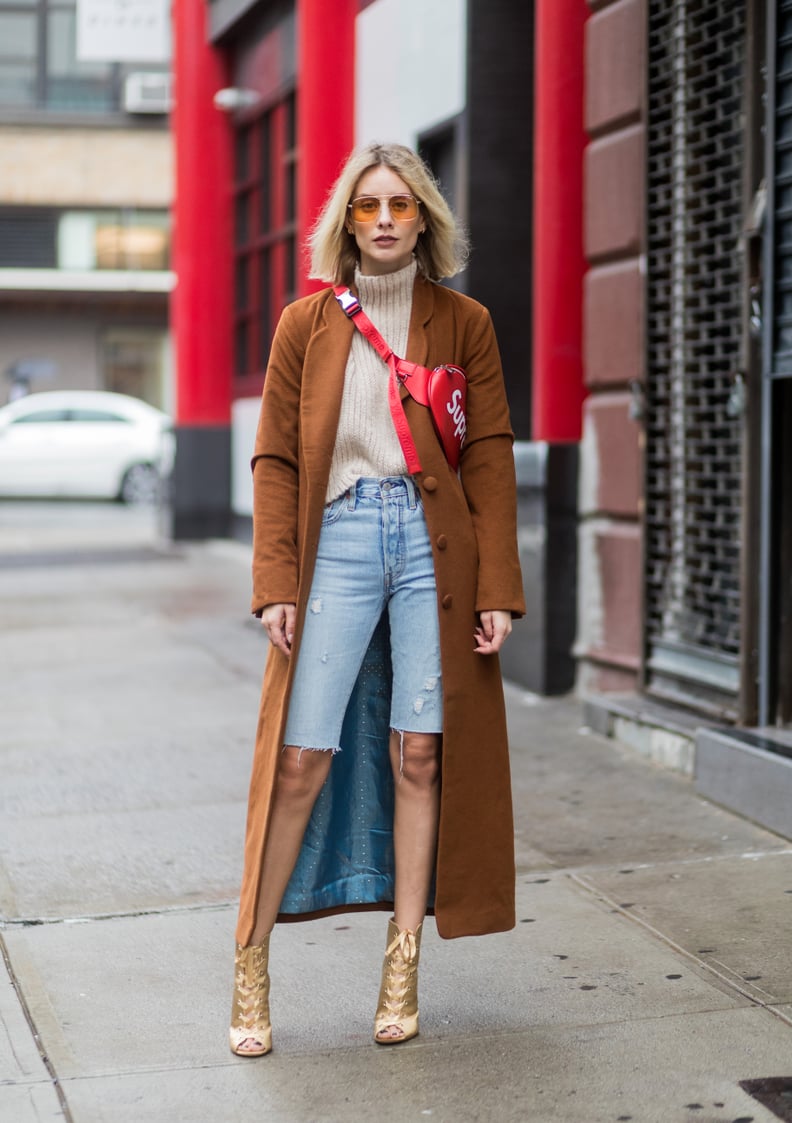 Sweater + Bermuda Shorts + Duster Coat
Forget wearing long jeans — cutoffs look cooler when paired with a turtleneck sweater and duster coat.