The Most Iconic Oscar de la Renta Wedding Gowns Ever Created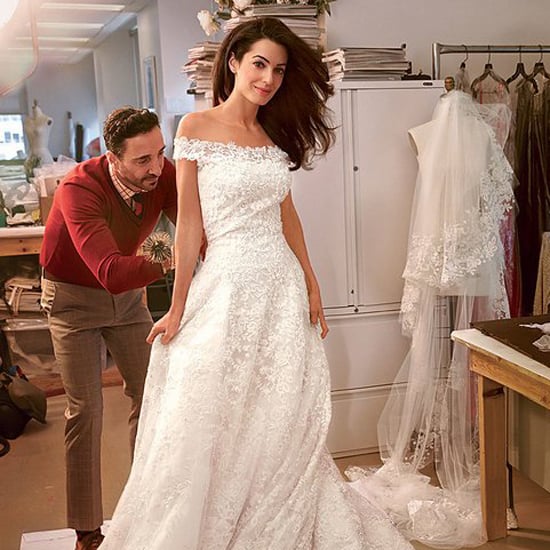 Creative Director of Oscar de la Renta Peter Copping may be stepping down after nearly two years, but he's left his legacy at the fashion house. Peter created actress Allison William's wedding gown, which, in true ODLR form, was completely romantic. Of course, the signature dress style was started by Oscar himself, who designed countless looks we'll never forget. Whether brought to life by Peter, Oscar, or the next great artist who leads the company, there's no denying the magic that comes with an Oscar style moment. Read on for a look at eight famous brides who were lucky enough to walk down the aisle in the label's most wondrous silhouettes.
02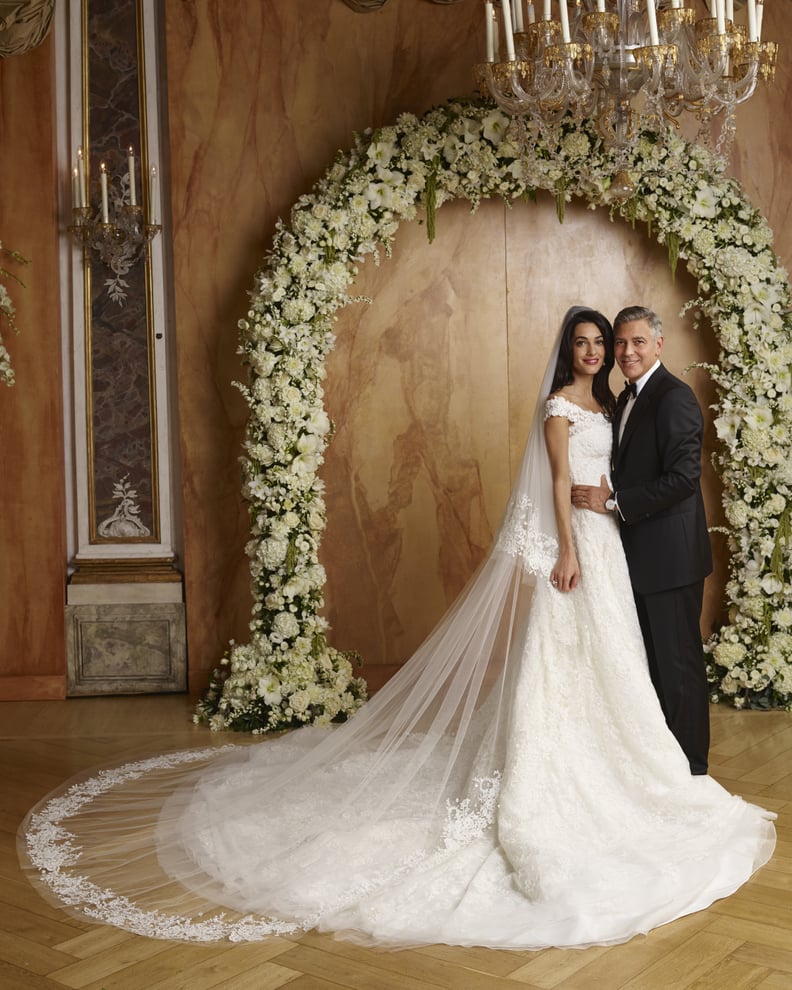 Amal Clooney
Amal Clooney's wedding gown featured off-the-shoulder cap sleeves and came complete with an embroidered veil. Photos of her wedding to George Clooney were featured in People magazine, and her fitting with designer Oscar de la Renta was shot for Vogue.
03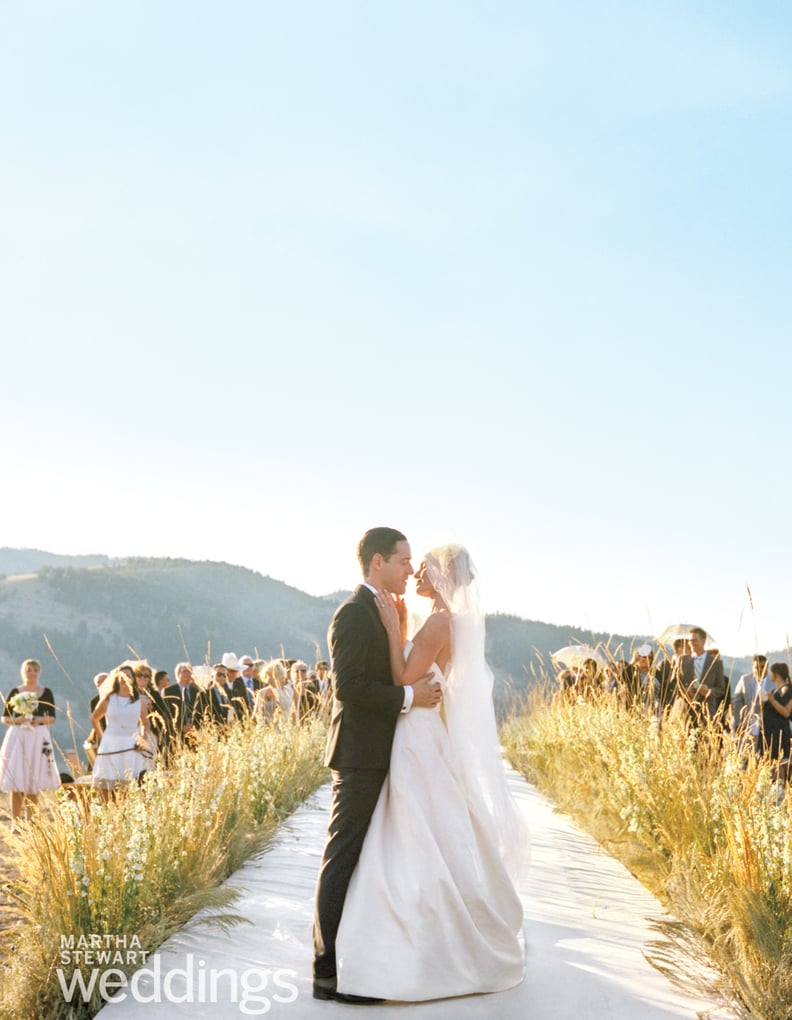 Kate Bosworth
A 16-foot-long train on her Oscar de la Renta gown ensured Kate was as captivating as her wedding's mountain setting. "I wanted to feel like I had wrapped myself in Oscar's beautiful fabrics and stepped forward, the spool continuing to unravel as I moved," she told Martha Stewart Weddings.
04
Maggie Rizer
The supermodel and activist married Alex Mehran in a strapless A-line design with a sweetheart neckline.
05
Kimberly Kreuzberger
Kimberly works alongside Gwyneth Paltrow on her lifestyle site, Goop. Her style definitely reflects that. Kimberly chose an Oscar de la Renta design with a floor-sweeping chiffon veil for her marriage to husband Bryan.
06
Elizabeth Shaffer
Anna Wintour's son, Charlie, took his bride Elizabeth's hand as she showed off her cream Oscar de la Renta gown. Their wedding photos were featured in Vogue, where Lizzy posed alongside Oscar himself. Our favorite element of her dress? The demure shoulder sash.
07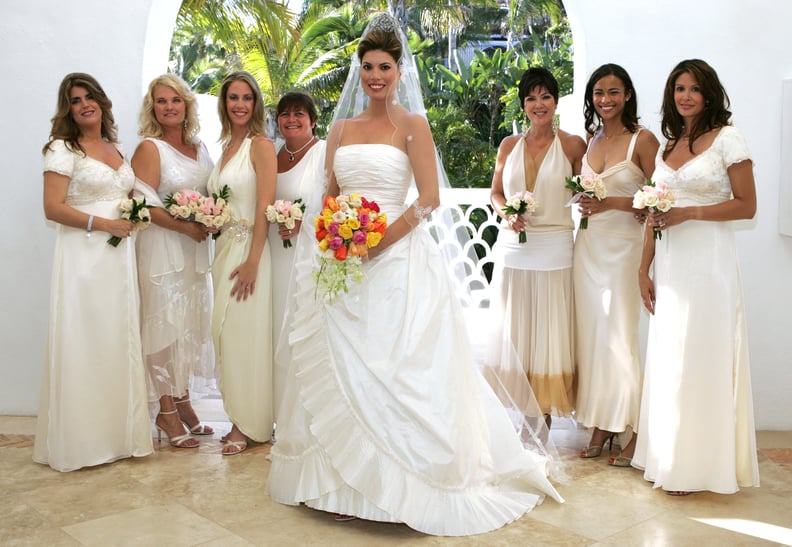 Tanya Callau
The supermodel married actor Alan Thicke in a ruched white gown complete with two diagonally swept ruffles.
08
Jenna Bush Hager
Jenna Bush Hager chose a textured column sheath that was both elegant and romantic with its short train when she wed Henry Chase Hager.