This Adorable Feed Is About to Become Your Favorite Instagram
Mom always said to never play with your food, but we're glad that Gretchen Röehrs didn't listen. The San Francisco-based fashion illustrator creates sketches and then incorporates real food into her pieces to make it appear like her subjects are wearing fruits, veggies, shells, etc. The illustrations seem to be inspired by New York City — where Röehrs was previously living. The glamour and spirit of the city's most stylish residents are highlighted in each of her sketches. Her pieces are on display on her growing Instagram account — where you can scroll through and see how she gives food a whole new look.
The best part? Her image captions hint that these might be part of a 100-piece series. We can't wait to follow along to catch the rest, and we suggest you do the same. Check out her gorgeous masterpieces below.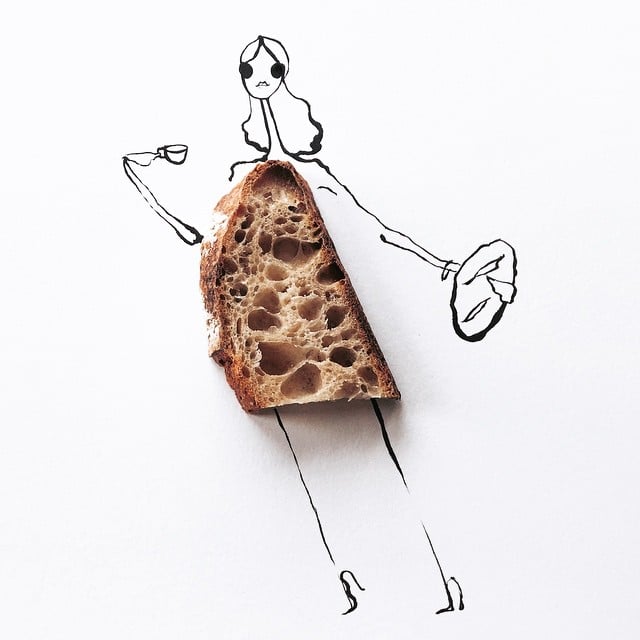 Who knew carbs were this chic?
Work it, sweet pea
You'll never catch her slippin'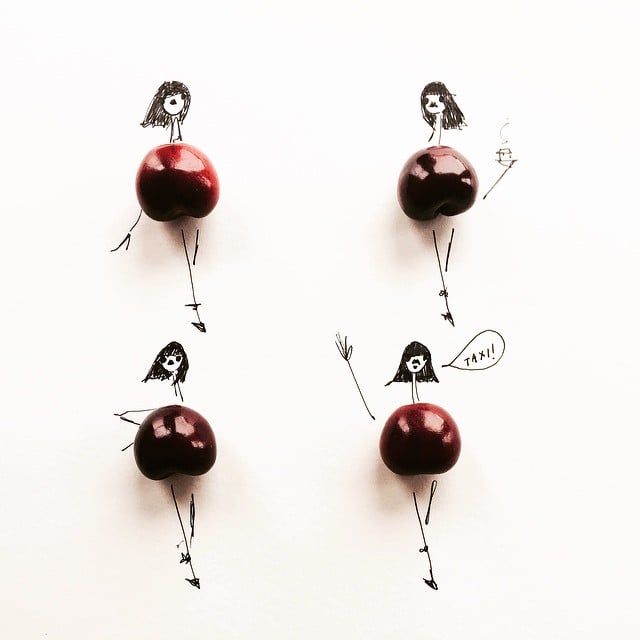 As cute as cherry pie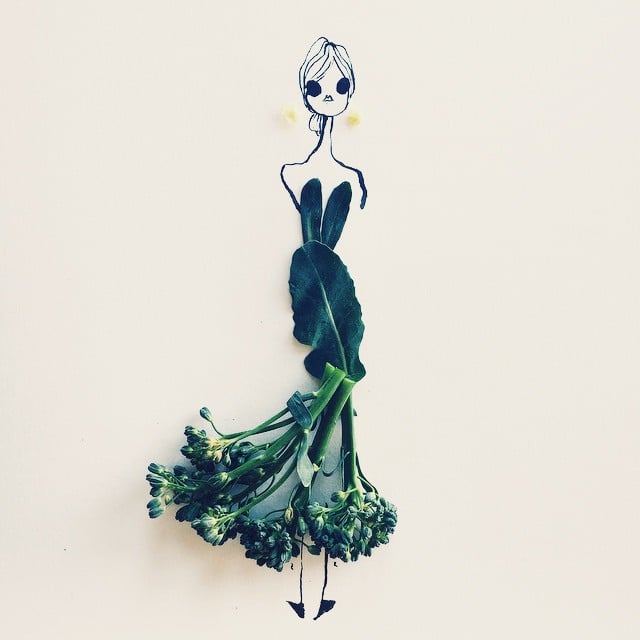 Broccoli is the color of the season
The world is her oyster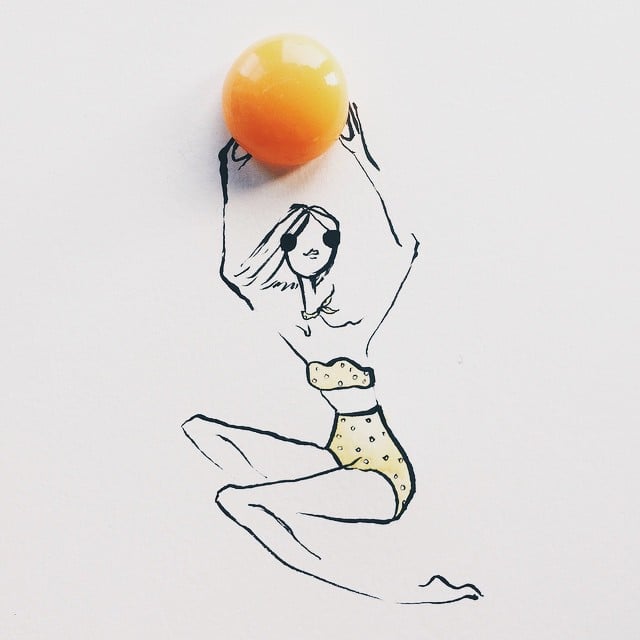 Throw an egg on it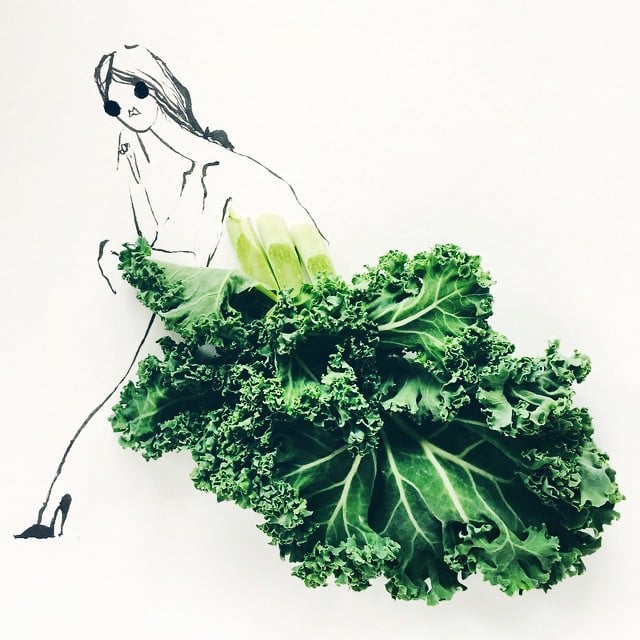 Kale isn't just for eating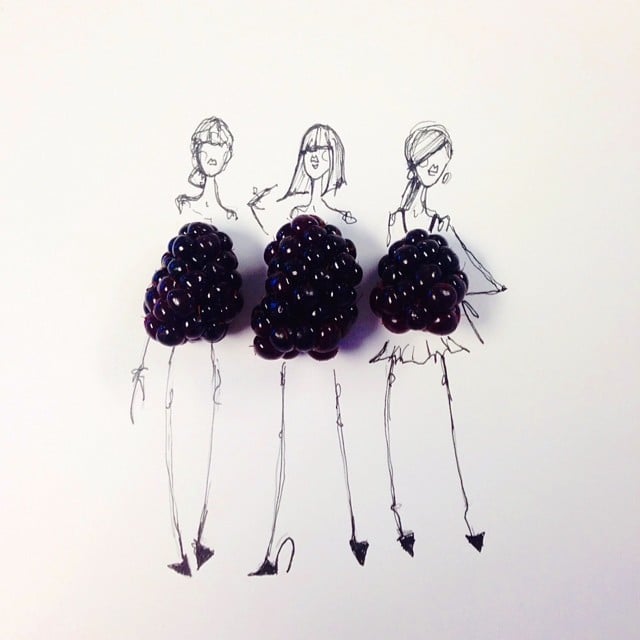 Berry stylish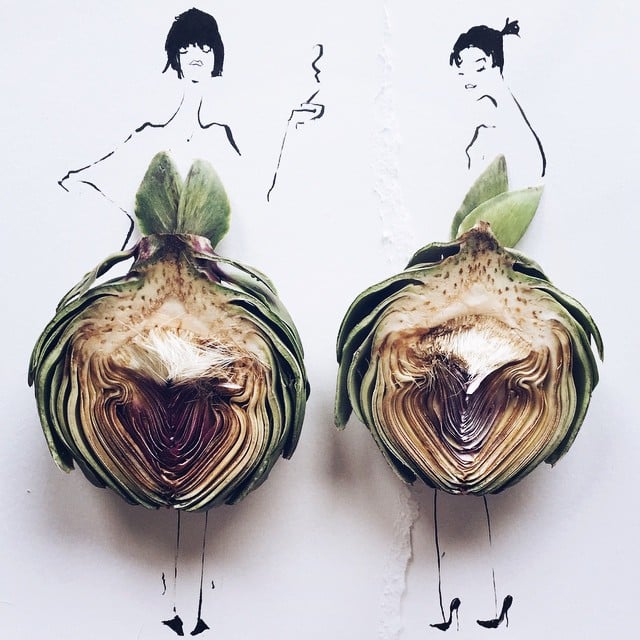 She'll steal your heart and wear it out the door