Blake Lively Is Now a Full Blown Fashion Designer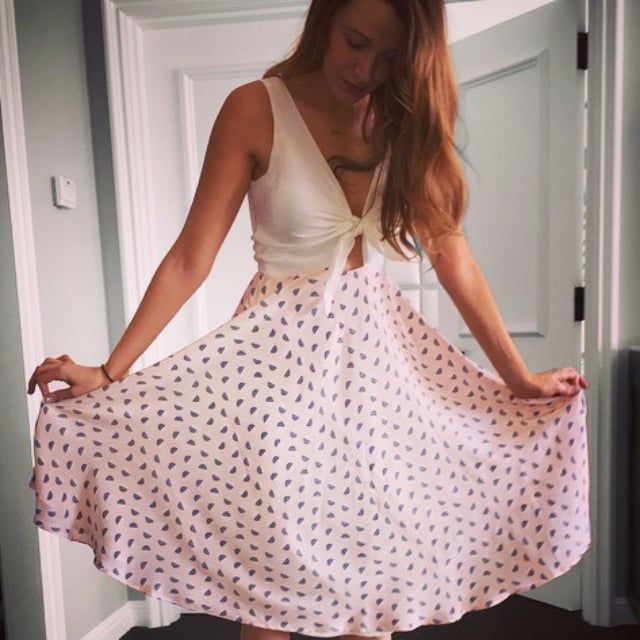 Instagram | blakelively
As POPSUGAR editors, we independently select and write about stuff we love and think you'll like too. If you buy a product we have recommended, we may receive affiliate commission, which in turn supports our work.
Ever since her days on Gossip Girl, Blake Lively has solidified a spot on our list of style icons — this is the woman who wore 15 different outfits for her Age of Adaline press tour, after all. Now, she's added one more job title to her résumé: designer. Just weeks after wearing a front-tie shirt she made with Lindsay Thornburg, the actress played Instagram model to her own creation yet again, this time rocking a retro-like dress she co-designed with Amour Vert. Both items are currently being sold on her own site, Preserve.
We're not sure what these pieces mean for the future — a complete collection or collaboration, perhaps? — but we're looking forward to seeing more from this star. Keep reading for a peek at how pieces look on Blake, then find out how to shop them for yourself. Blake showed off the patterned, tie-front dress that she helped design on Instagram, telling her fans to send her a photo if they buy it. Blake also modeled a shirt that she designed on her Instagram a few weeks ago, giving tips to "open your mouth when you smile — like you're having the time of your life — when you're, in fact, terrified you're going to break your ankle because of what an epic-ly uncoordinated person you are." She styled her top with a pair of jeans, a Roger Vivier purse, and Sarah Flint booties.