You Only Need 13 Reasons to Start Obsessing Over Gal Gadot's Style
If you feel like you've been hearing the name Gal Gadot a lot lately, there's a good reason. The former-Miss-Israel-turned-actress has been doing press for her new film, Wonder Woman, and she's even making headlines with her wardrobe choices along the way. Naturally, this makes her a superstar on the rise, and luckily, she's already got the wardrobe part down pat.
We'll never stop oohing and ahhing over some of Gal's best curve-hugging outfits and short, floral dresses. We gathered her best looks, ready to convince you that this superbabe should totally be your new style icon. Read on to see them all, then see Gal do her thing as she takes on and continues to master a very iconic role.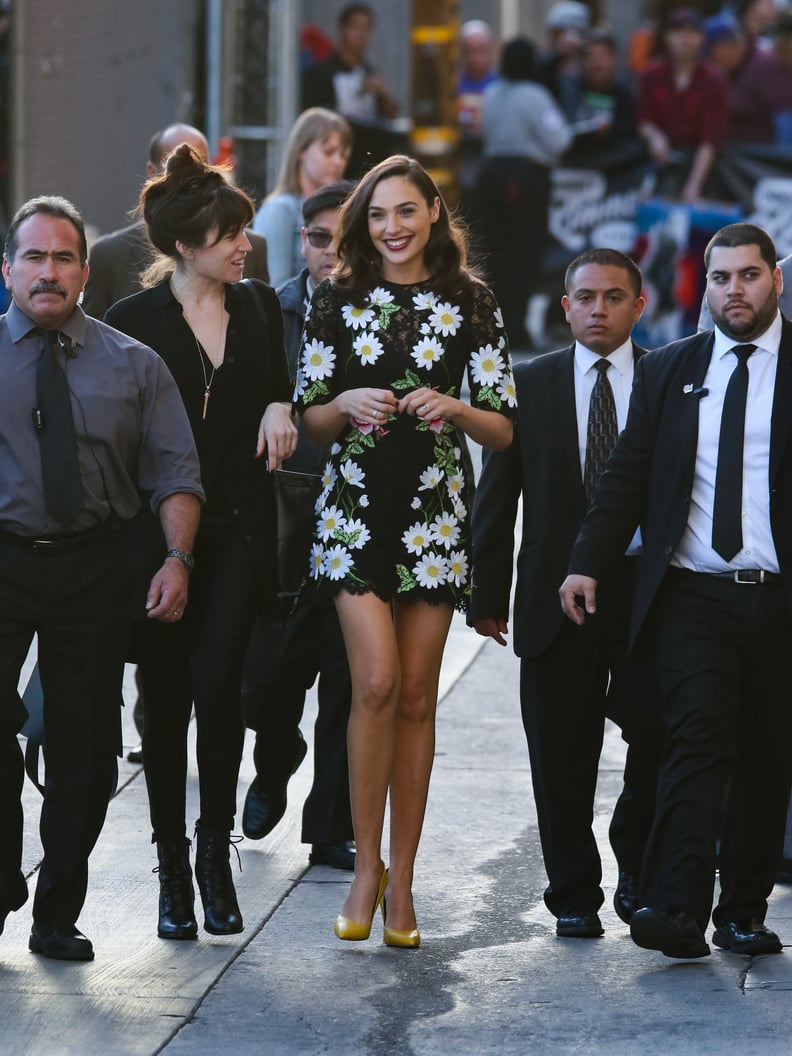 Gal wore a short floral Dolce & Gabbana dress on Jimmy Kimmel Live, pairing the piece with yellow shoes.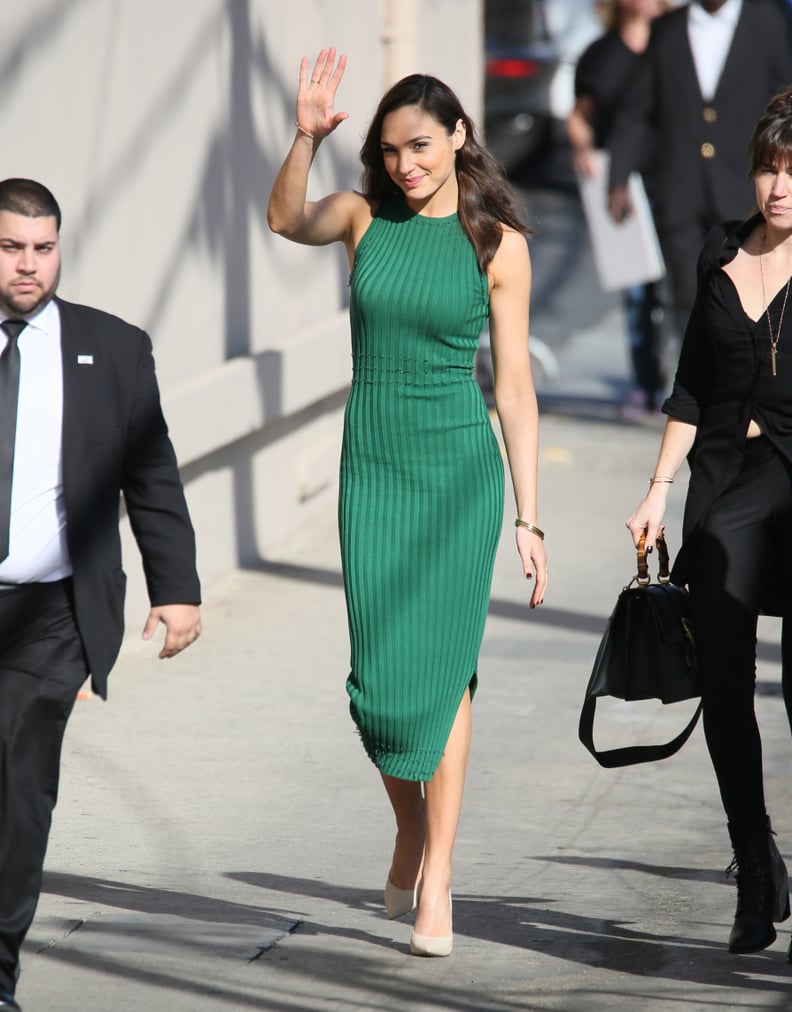 Gal Gadot arrived on set of Jimmy Kimmel Live! in a body-hugging and ribbed green Altuzarra dress.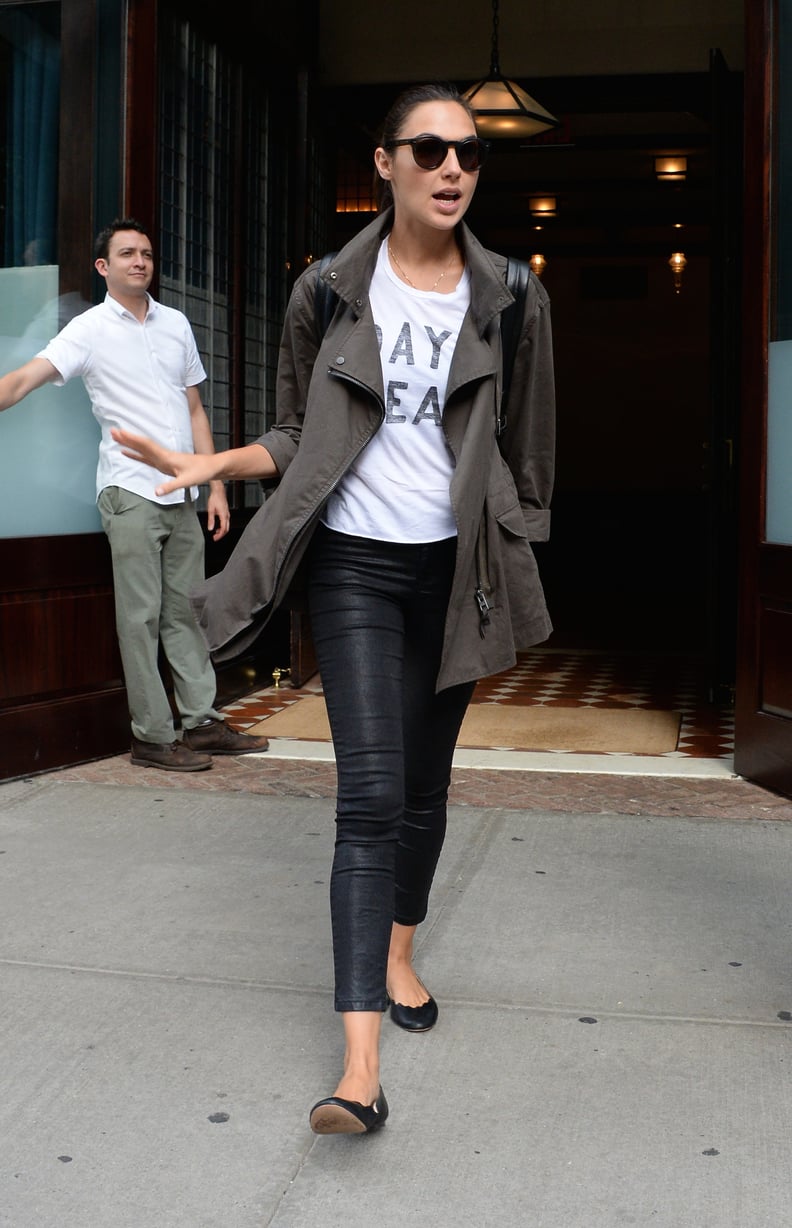 The star went with practical footwear for a day in NYC, opting for a pair of flats with her casual outfit.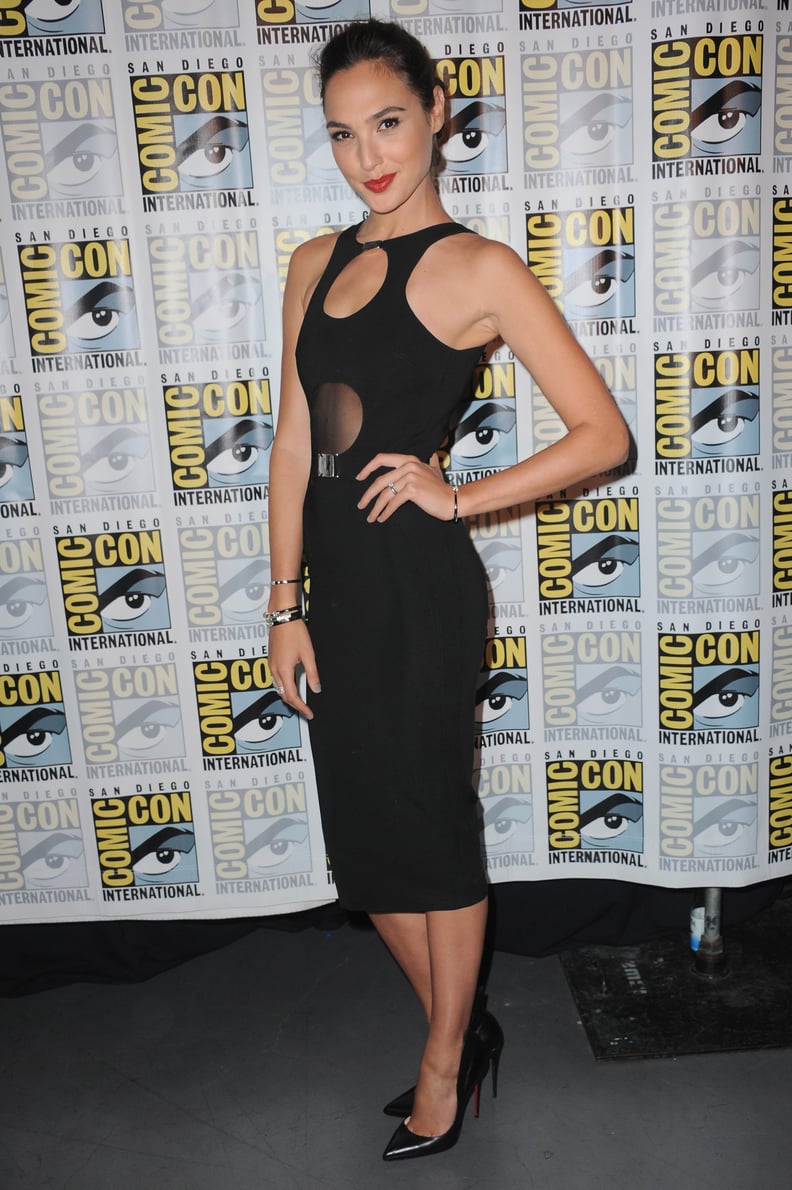 Body-con babe! Gal showed up to Entertainment Weekly's Women Who Kick Ass panel during Comic-Con in a tight cutout black dress by David Koma.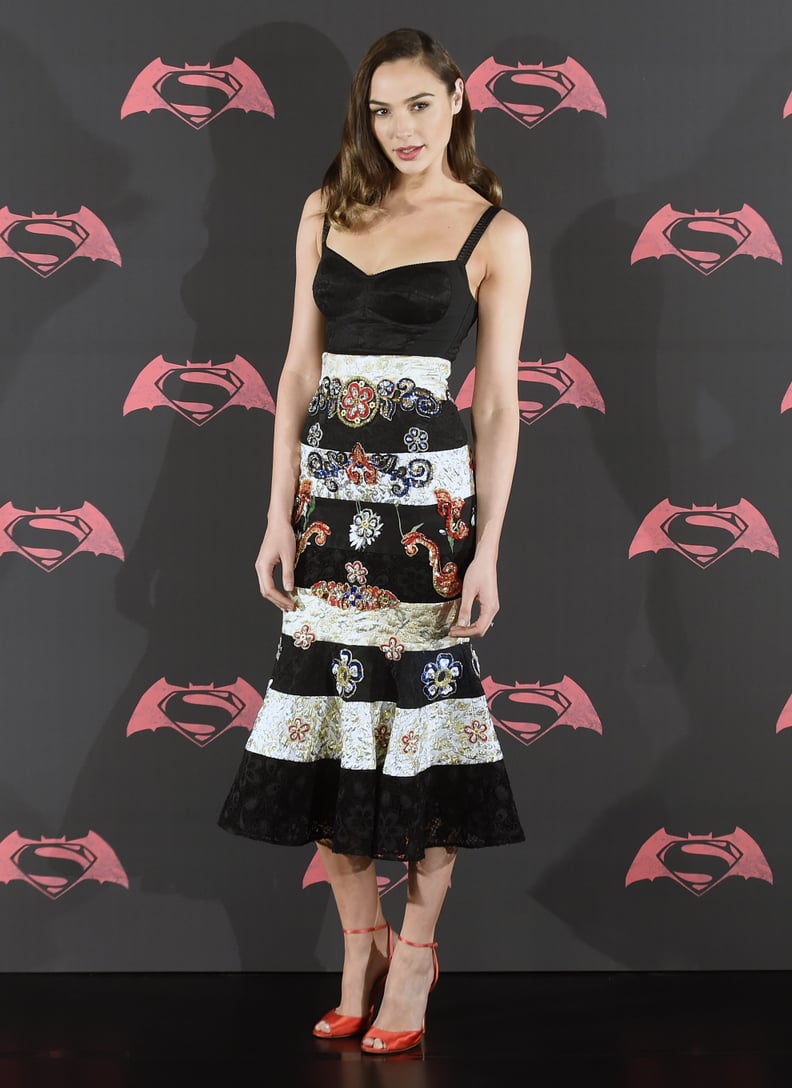 For a photo call for Batman v. Superman: Dawn of Justice in Mexico City, Gal selected a dress from Dolce & Gabbana.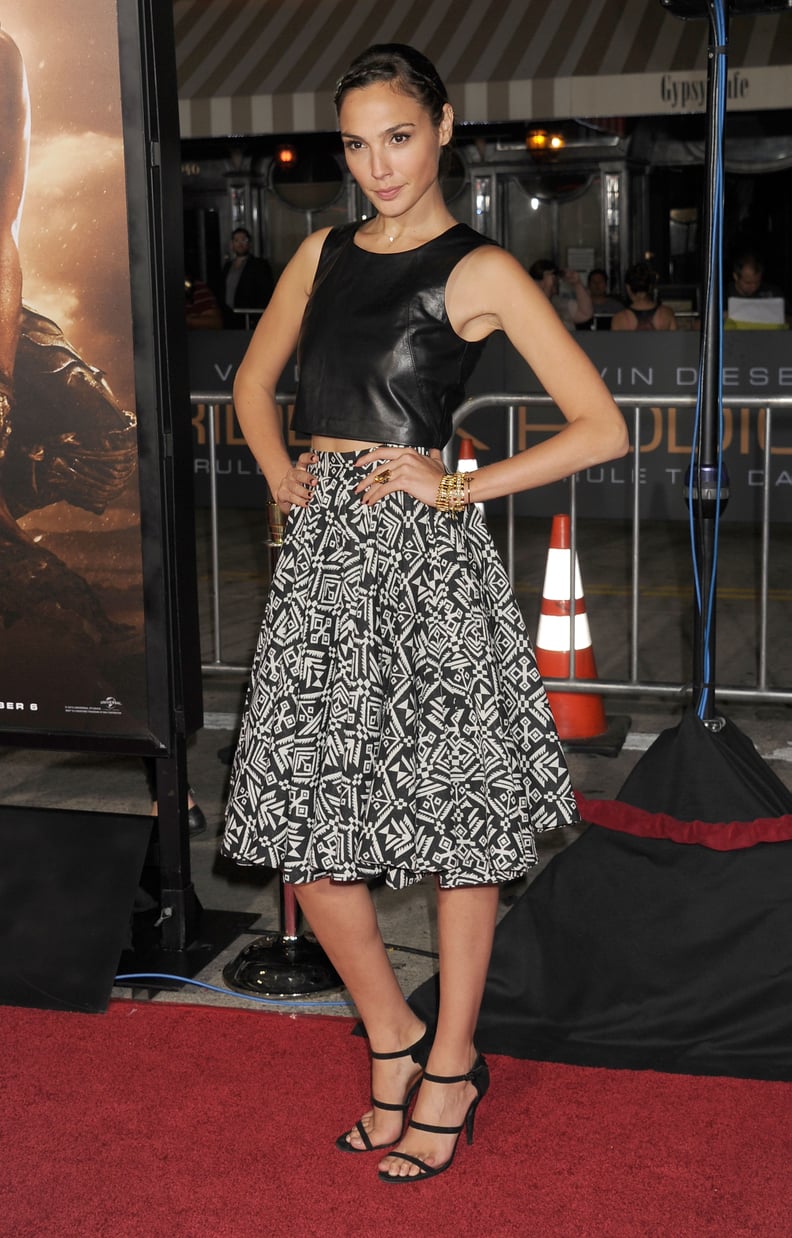 For the Los Angeles premiere of Riddick, Gal mixed materials, opting for an ensemble that included a leather top and a full, patterned skirt.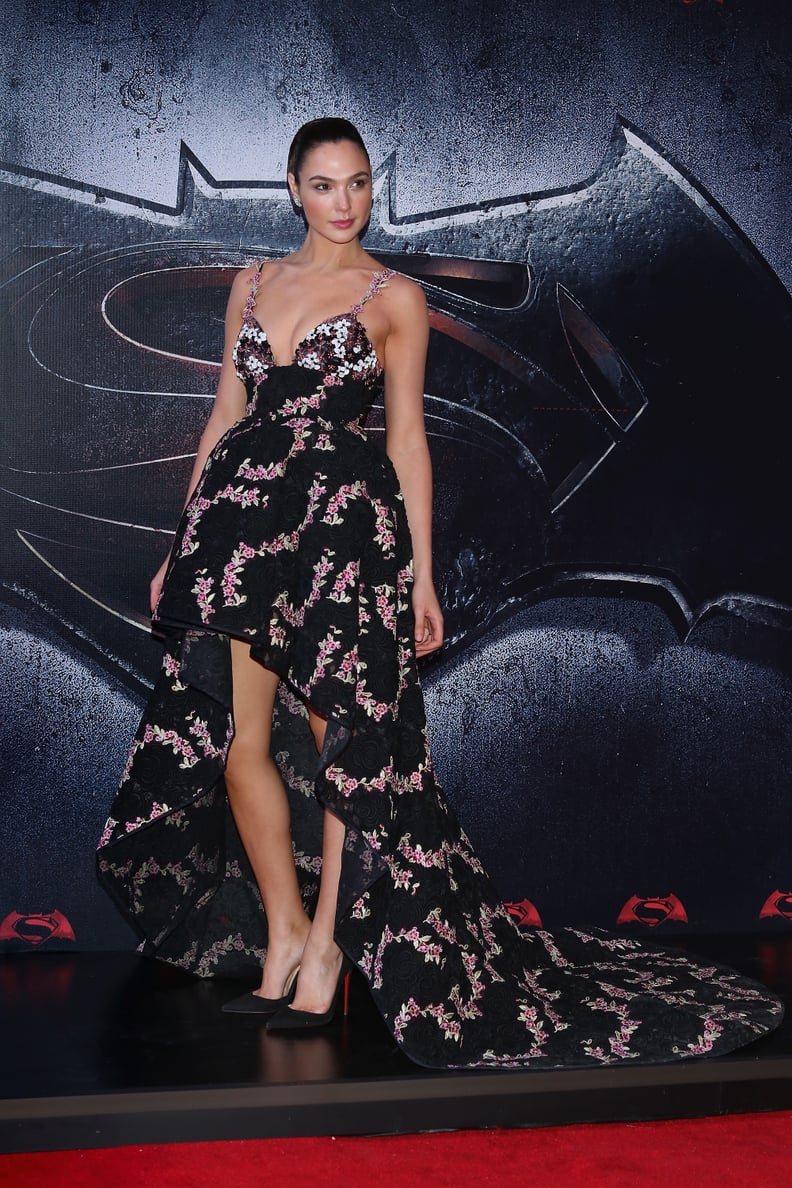 Giambattista Valli was Gal's pick for the Mexico City premiere of Batman v. Superman: Dawn of Justice.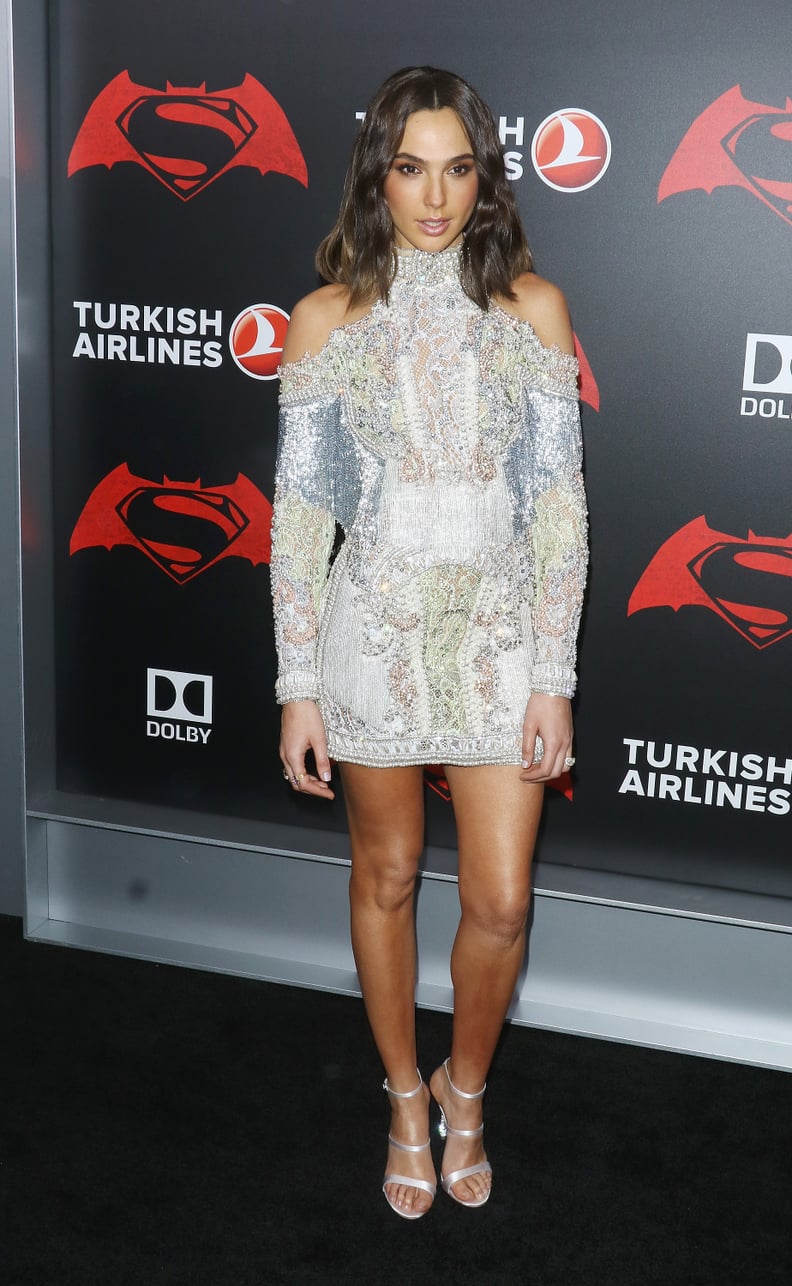 Gal wore a stunning Balmain dress to the Batman v Superman: Dawn of Justice premiere in New York.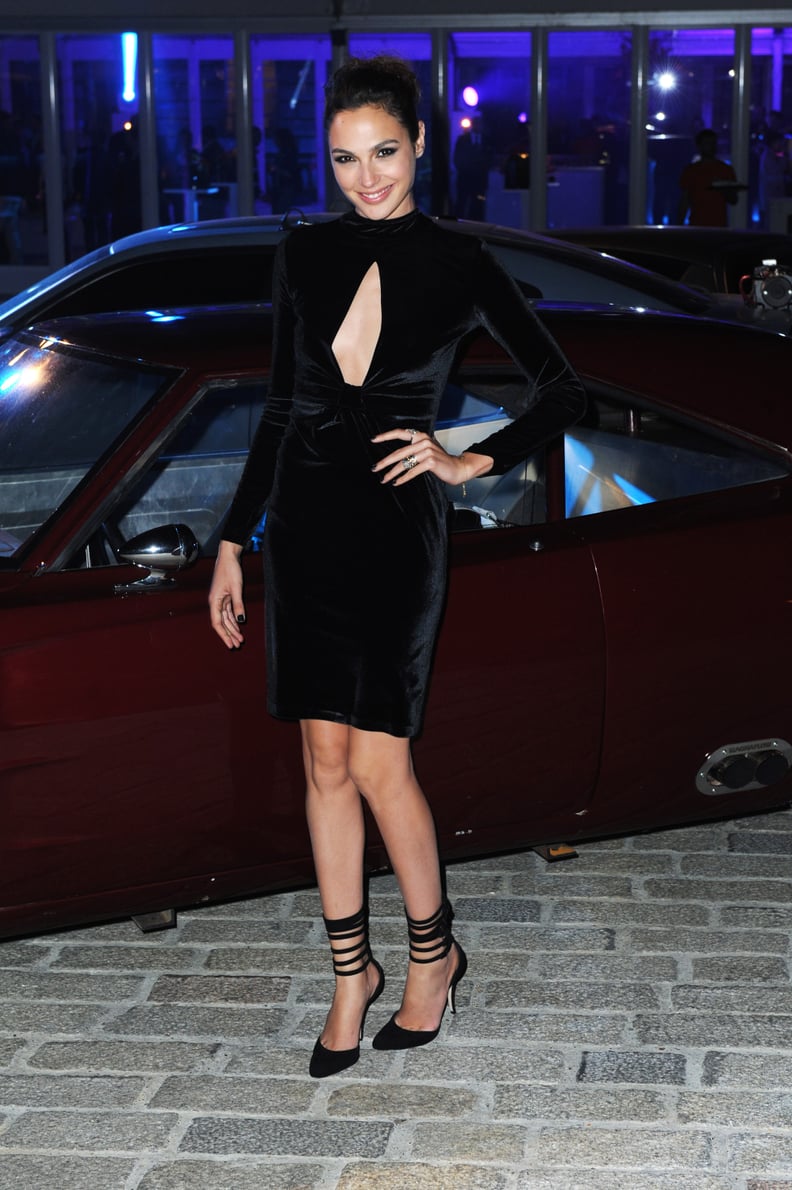 At the afterparty for the London premiere of Fast & Furious 6, Gal went with a velvet dress and ankle-strap shoes.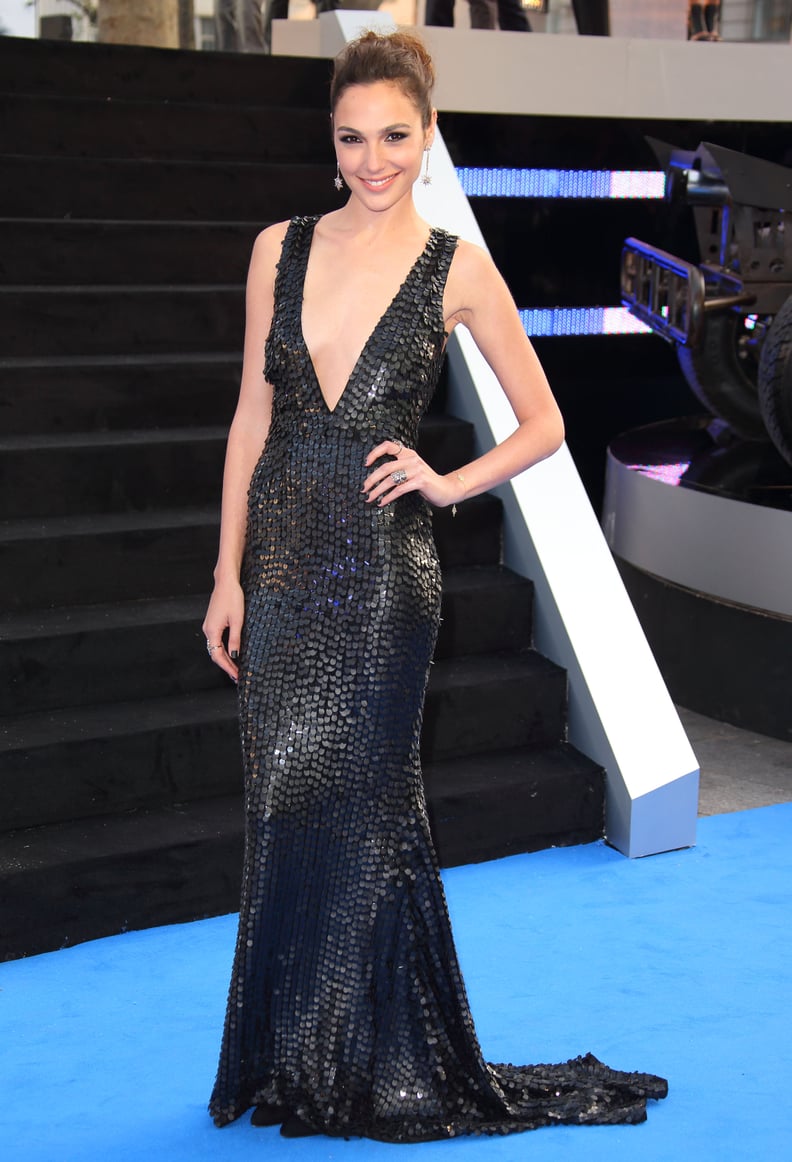 For the London premeire of Fast & Furious 6, Gal showed up in a sparkly gown with a plunging neckline.