Admittedly, there are days I come to work lacking the inspiration I need to write about fashion: yet another It girl has scored another fashion campaign or another magazine cover. But Gigi Hadid, who won model of the year at the 2016 British Fashion Awards, reassured me that my job is important, that there is a message behind every ad I cover and a sure-as-hell connection between every woman posing for the camera and the designer who put her up to the task.
"The successful ones in this industry right now are actually cool," Gigi said as she sat cross-legged on the floor surrounded by a bunch of editors who came to talk to her about her #PerfectNever campaign with Reebok. As always, Gigi pushed the importance of being kind to the people she works with in the fashion industry, which has so graciously accepted her and celebrated her strong mentality instead of focusing solely on her body.
But what, I wondered, does Gigi think still needs to change? The idea behind her partnership with Reebok is simply that we should create our own standards for ourselves but never strive for perfection. The same goes for the fashion industry — it will never be 100 percent inclusive, lack total superficiality, and exhibit complete understanding of all cultures and races. The fashion industry will never be perfect, but what does Gigi think is its next step toward greatness?
Ahead, read bits from my conversation with Gigi, all of which inspired me to run home, get to work, and relay the message: the fashion world has come a long way, but we have work to do. Here's where she thinks we should start (and where I, myself, promise to).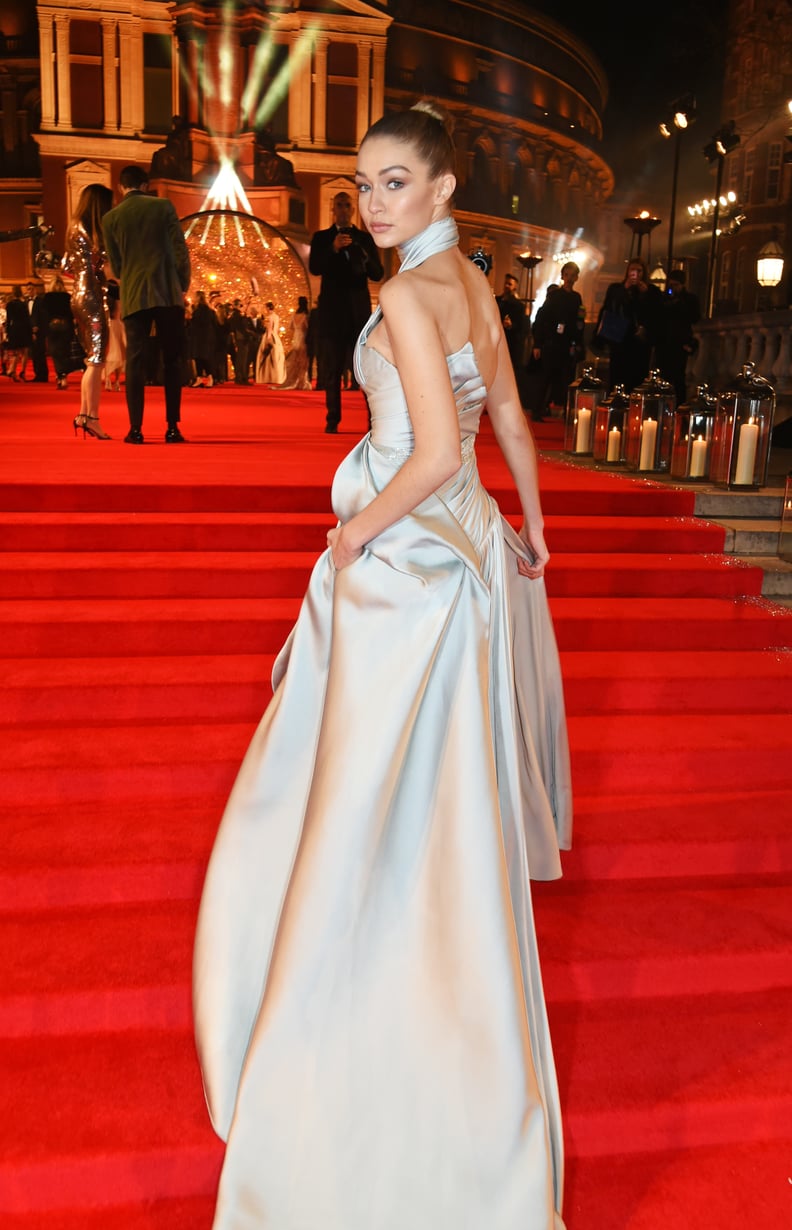 On Where the Fashion Industry Can Make a Difference
"I sometimes think that the world isn't giving the fashion industry the chance. I think that the world judges the fashion industry really hard. I was at the British Fashion Awards the other night, and I was just looking around. If you actually pay attention to each person — people like [photographer] Bruce Weber, who goes to Detroit and spends days with the people of Detroit and gets to know who they are and what they do every single day, and meets a poet who works at a gas station, and puts her in a Versace campaign — people don't pay attention to the actual person behind the face."
On the Fashion Industry's Innovators
"Donatella Versace . . . yeah, she's Donatella Versace, but no one pays attention to who that actually is. I think the fashion industry is so much more accepting and revolutionary than people give it the chance to be. Within it, we're very accepting of different genders and cultures, but sometimes the judgment of the outside world hides that. I feel very inspired by the people that I work with. I wish people would pay more attention to the actual person."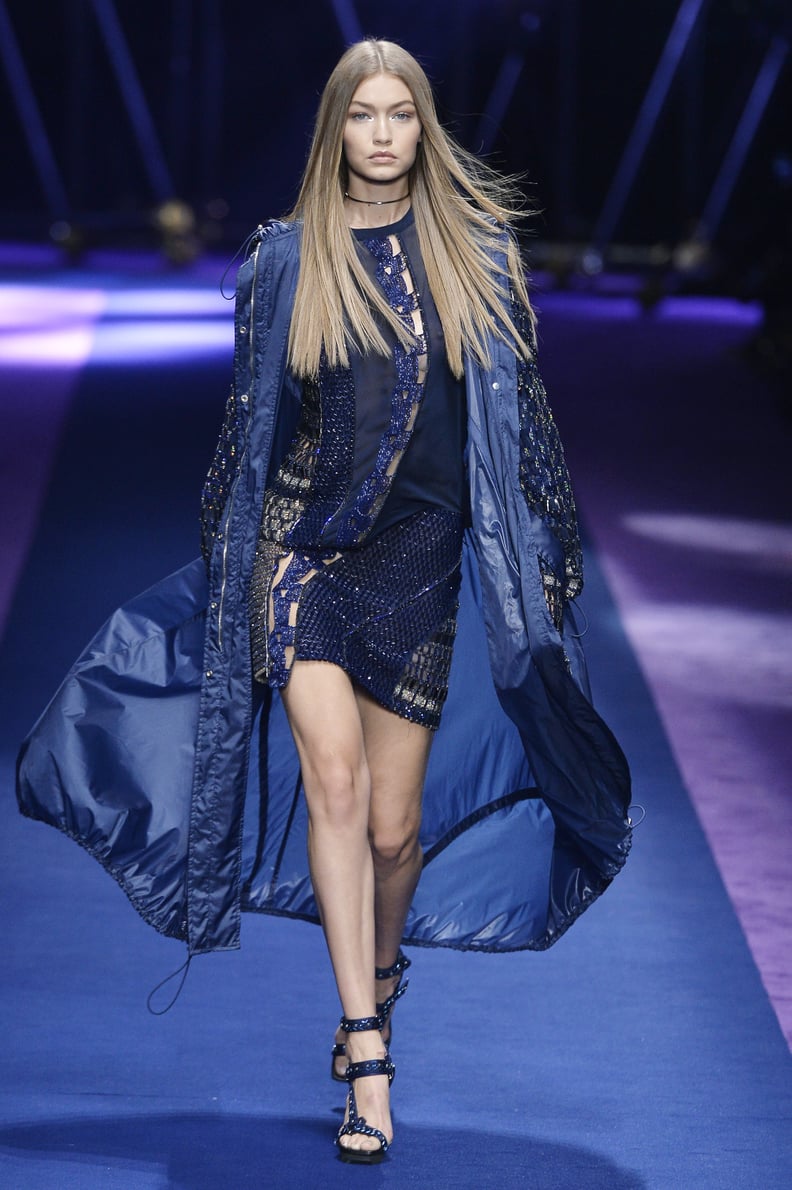 On Status in the Industry
"When I first started working with Versace, everyone was like, 'Why is Gigi on the runway?' I was like, 'If Donatella Versace for one thinks I'm a good person and thinks that I am a Versace girl, that's enough.' It's funny how we start to listen to a random person on Twitter that's like, 'You don't deserve to be there.'"
On What Inspires Her
"I wish people would stop judging fashion in terms of good or bad people and realize that everything we do is in celebration of what we love and what's inspiring. Sometimes people miss the point and think that you're trying to steal something from one person or copy one thing. But it's like, no, we're celebrating that. That's what I'm inspired by."