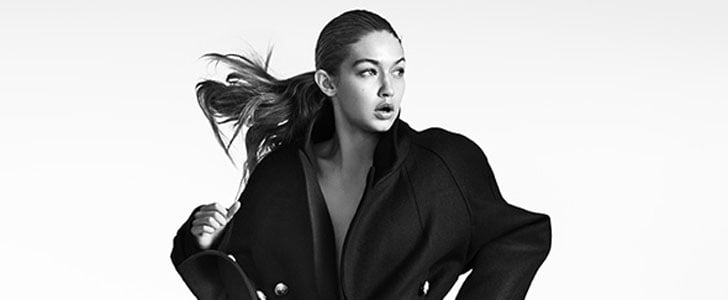 Stuart Weitzman
If you're wearing Stuart Weitzman's over-the-knee boots, you need little else to create a full outfit — or in Gigi Hadid's case, nothing more than a leotard and maybe a jacket. That's just a taste of the campaign magic in store for Gigi's Fall '16 ads for the brand. Stuart Weitzman has once again tapped the leggy beauty on the heels of its star-studded — and stunning — Spring campaign, which featured Gigi alongside Lily Aldridge and Joan Smalls.
For this installment, Gigi goes solo, kicking up her heels in the label's luxe Fall boots for photographer Mario Testino and getting real about the ones she's stocking in her own closet in a behind-the-scenes video. Sure, wearing a pair of tall boots with nothing more than a jacket might be better suited for the shoot, but Gigi's also got some practical tips about when and where she's breaking out her favorite pairs when she's not working.
Read on to see her in action, the gorgeous shots from the new campaign, and an exclusive BTS snap from the set.