The news of Hailey Baldwin and Justin Bieber's engagement shook the internet big time. Devoted fans uncovered a few videos of the new couple in the Bahamas, where Justin popped the question while they were vacationing. Even still, an engagement ring wasn't visible at first. That is, until this tweet made its rounds.
And finally, Hailey and Justin returned from their trip, Hailey toting her Tumi suitcase wearing a pair of cutoffs, a Supreme varsity jacket, and yep, her oval-shaped engagement ring that glistened brighter than the sunlight. Many people are speculating that its size and shape is inspired by Blake Lively's Lorraine Schwartz engagement ring, which Hailey tweeted her admiration of in 2012.
But E! got the scoop on the one-of-a-kind piece from Solow & Co., which Justin had a hand in designing. "He had certain design elements that he wanted, and he had certain expectations, and I think we delivered," said Jack Solow, confirming that it was important to incorporate 18K gold. "There was one moment when he looked into the diamond, and I said, 'What do you see inside that diamond?' He goes, 'I think I see Hailey's face,' so that was kind of cute."
Before now, Hailey wore a stackable diamond band on her ring finger for a long time that some people mistook for a promise band. Since Hailey and Justin's rekindled romance seems slightly sudden and offbeat, we aren't exactly surprised that zero traditional "OMG, I'm engaged!" photos have sprouted up on Hailey's feed, but nevertheless, let's take a peek at the sparkler that Hailey's using to replace her old go-to bling.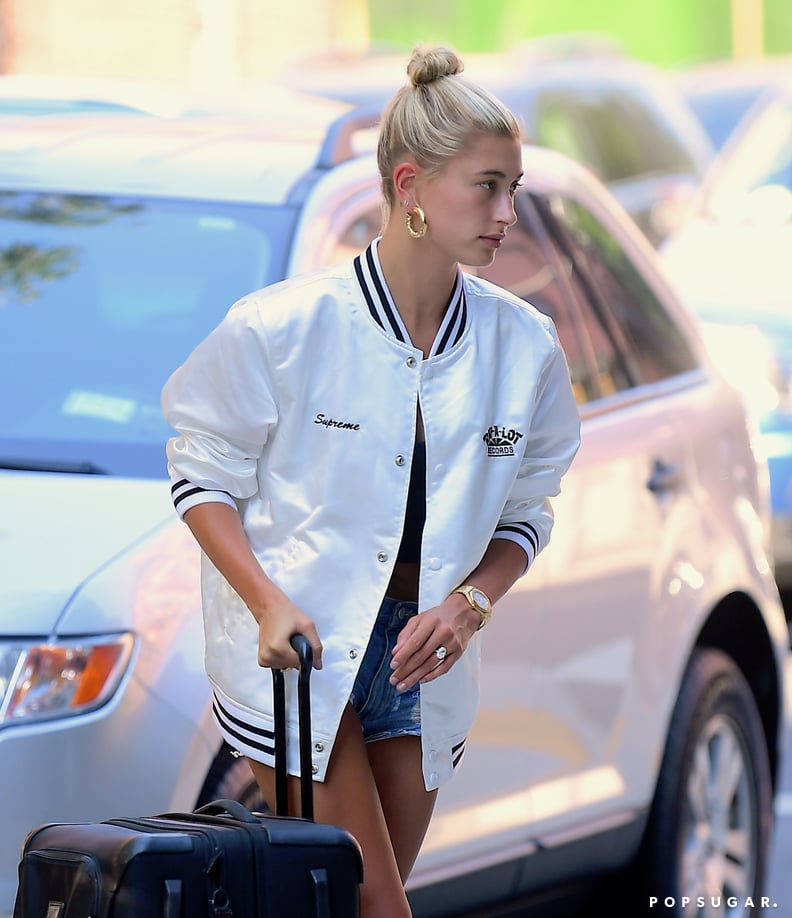 Hailey flaunted her engagement ring for all to see upon returning from her trip to the Bahamas.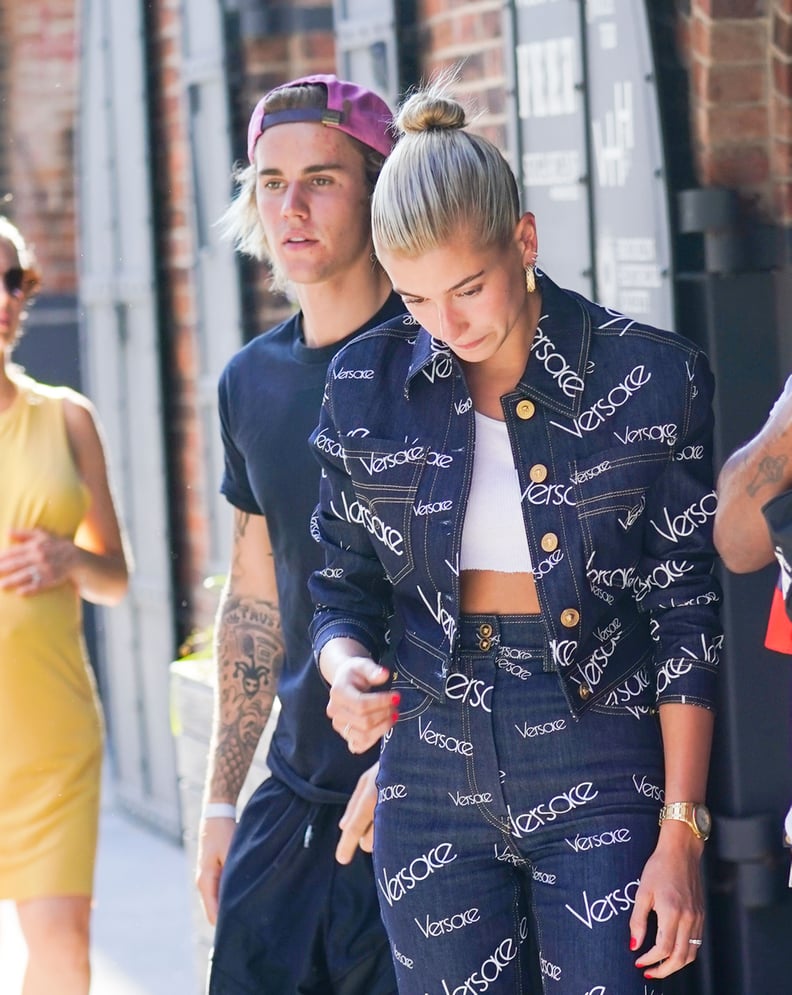 Hailey was spotted out with Justin in a full-on Versace look on July 5 in NYC, sporting her stackable diamond band on her left ring finger.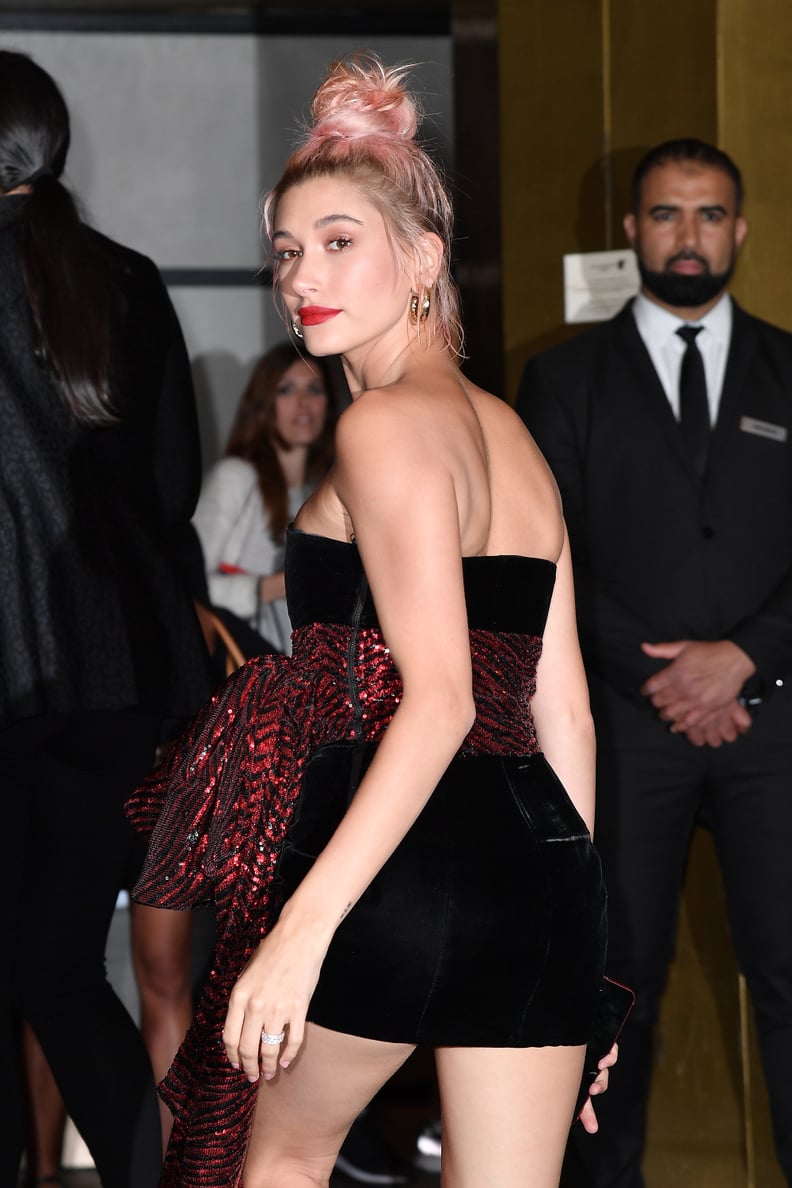 In May, when Hailey made an appearance at Cannes and attended the Dior dinner, she stacked the ring with another identical band. So you see, she's owned this piece for a while and always wears it on that finger. Will she replace it soon?