As POPSUGAR editors, we independently select and write about stuff we love and think you'll like too. If you buy a product we have recommended, we may receive affiliate commission, which in turn supports our work.
The sexiest runway trend to come out of Fashion Week is what we call "full exposure." By next Spring, it won't be surprising to see women wearing bras and bralettes with high-waisted denim, an unbuttoned blouse as added coverage. This is exactly what it looks like: lingerie as outerwear.
While some designers make the style appear polished with three-piece coordinated sets, the ladies on the street are just getting started. Many girls are undoing their blazers completely, while others are starting with just a hint of underwire. Here, we rounded up 10 ways to be bold about your bra along with plenty of inspired shopping to boost your confidence. Consider this the alternative to going braless.
01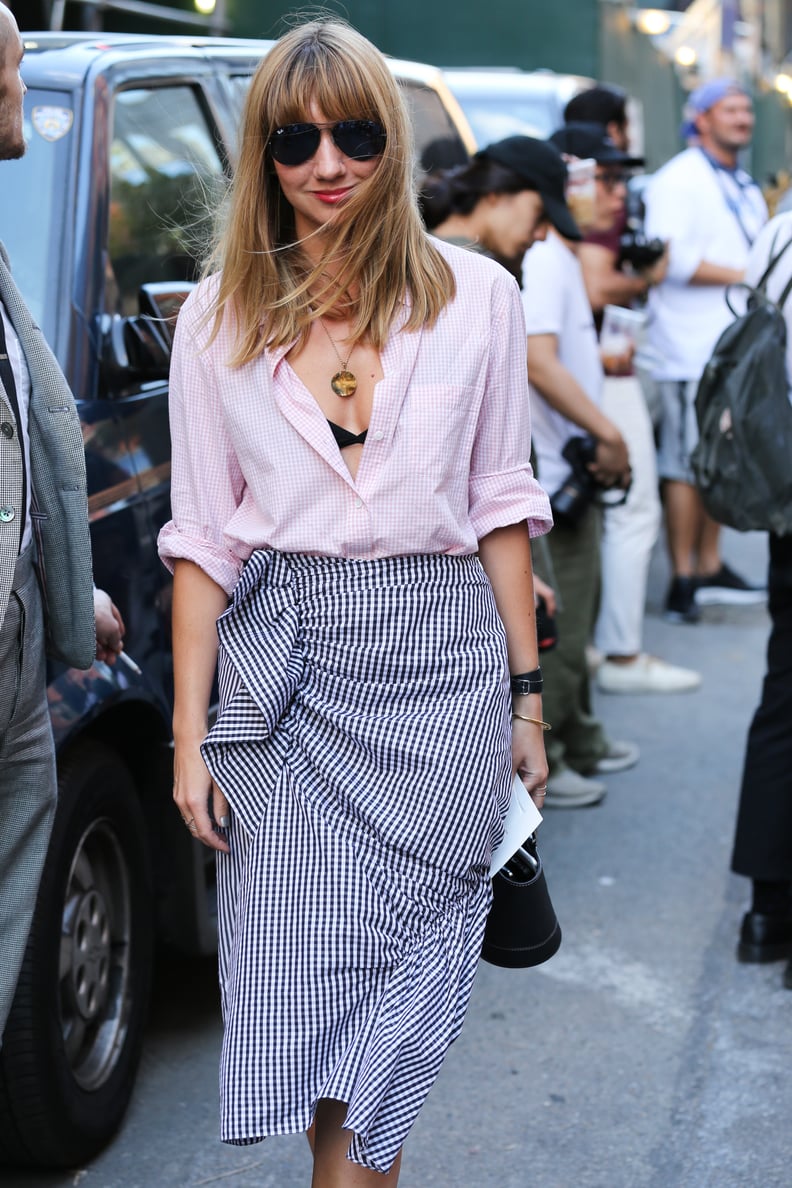 Start Off by Showing the Inner V of Your Bra With an Unbuttoned Blouse
02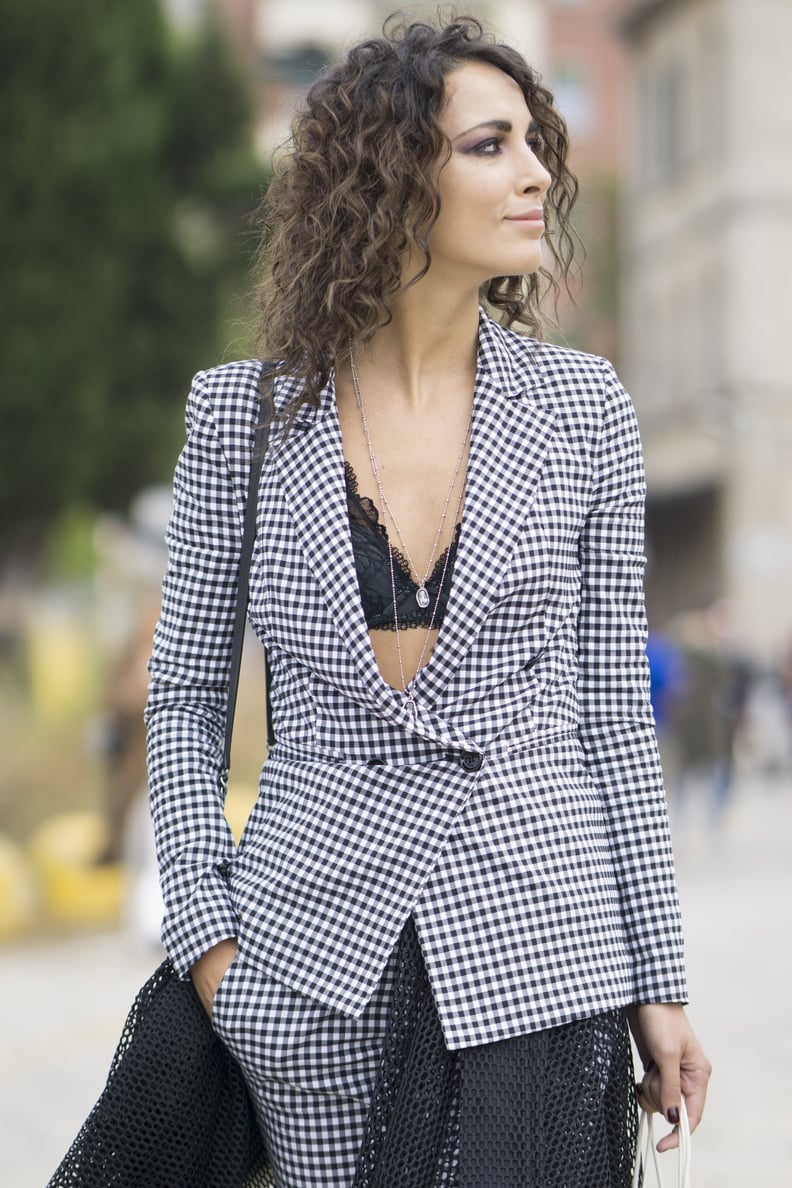 Bare Even More of Your Lingerie With a Blazer
03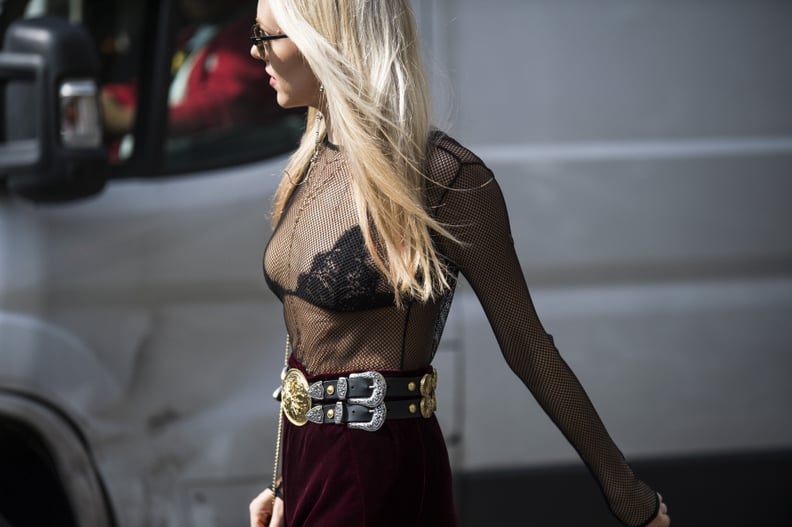 Try It with a See-Through Mesh Tee on Top
04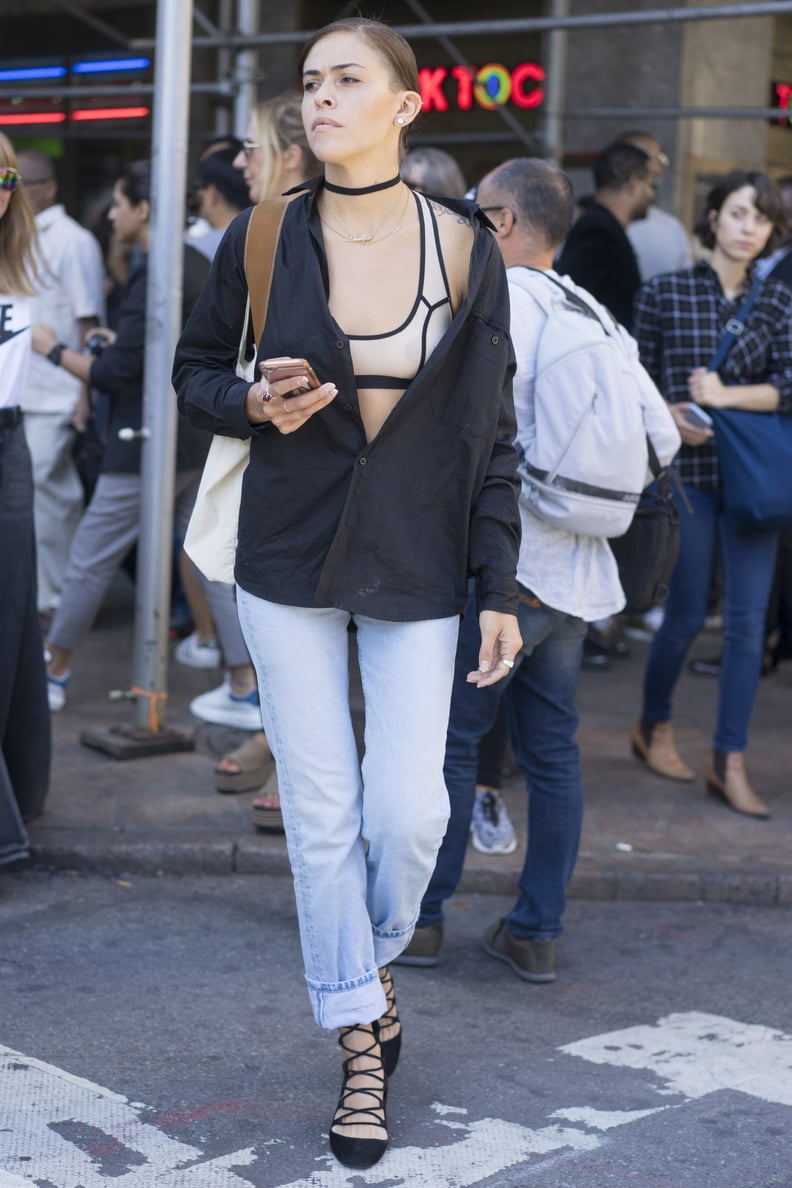 Make It Athletic-Inspired With a Sexy Lined Sports Bra
05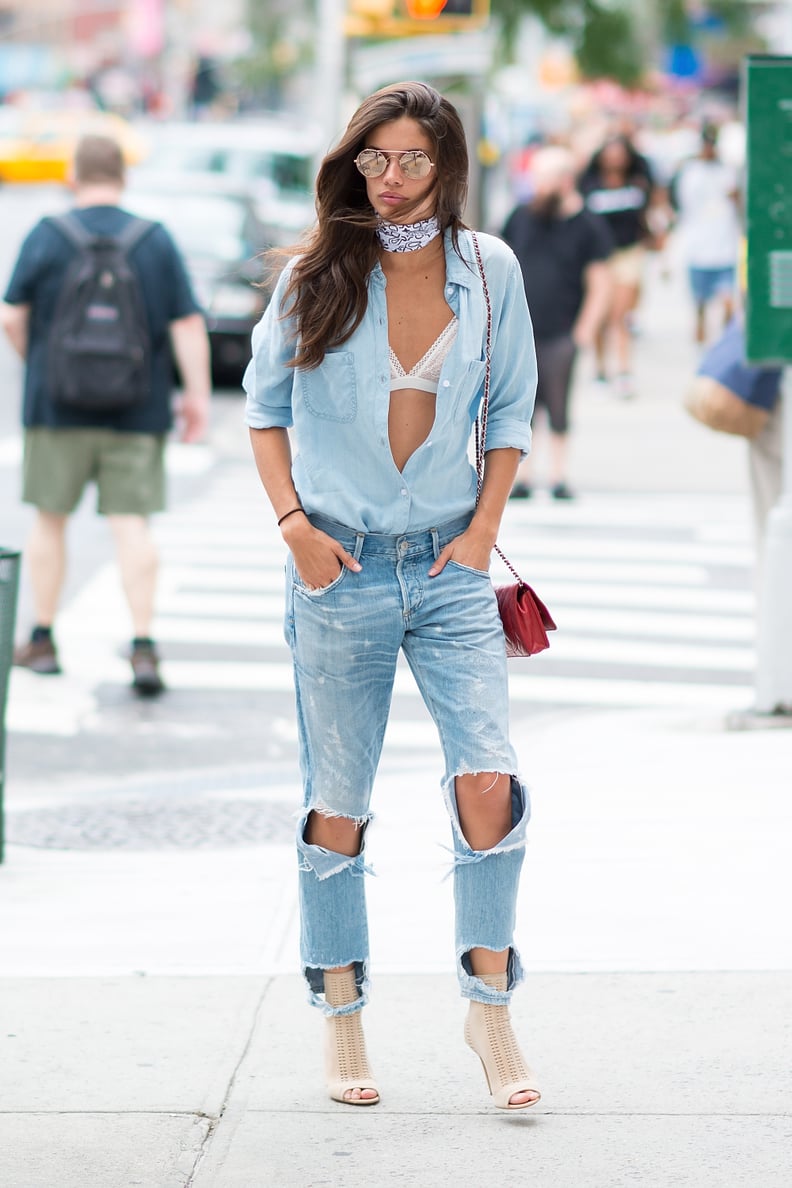 Reveal Your Lacy Bralette in an Undone Canadian Tuxedo
06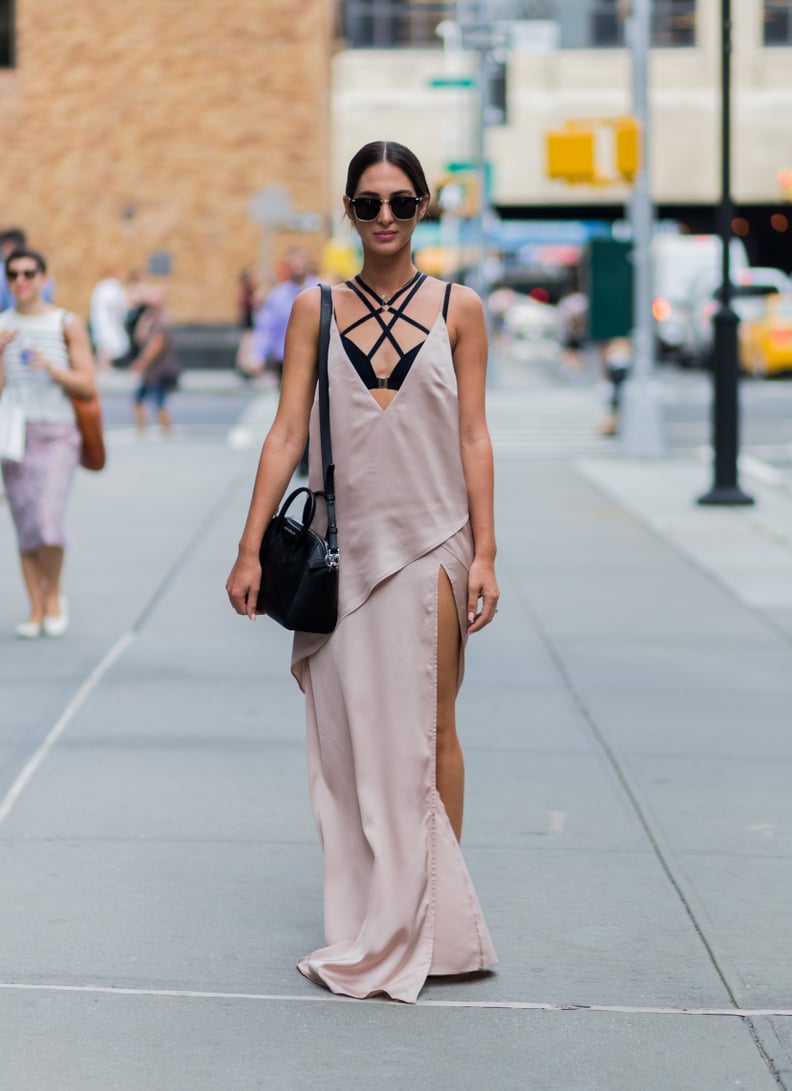 Find a Superstrappy Style and Layer With a Slinky Dress That's Got a Plunging Neckline
07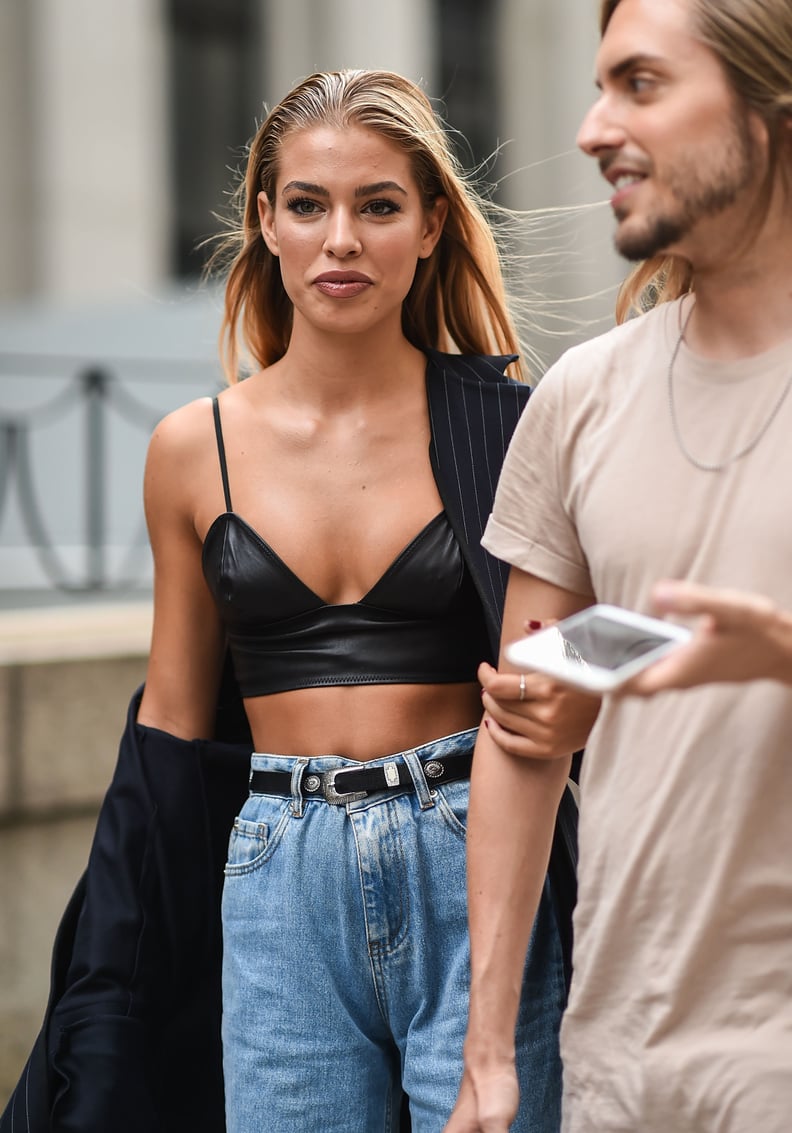 Let Your Jacket Completely Fall Off Your Shoulders
08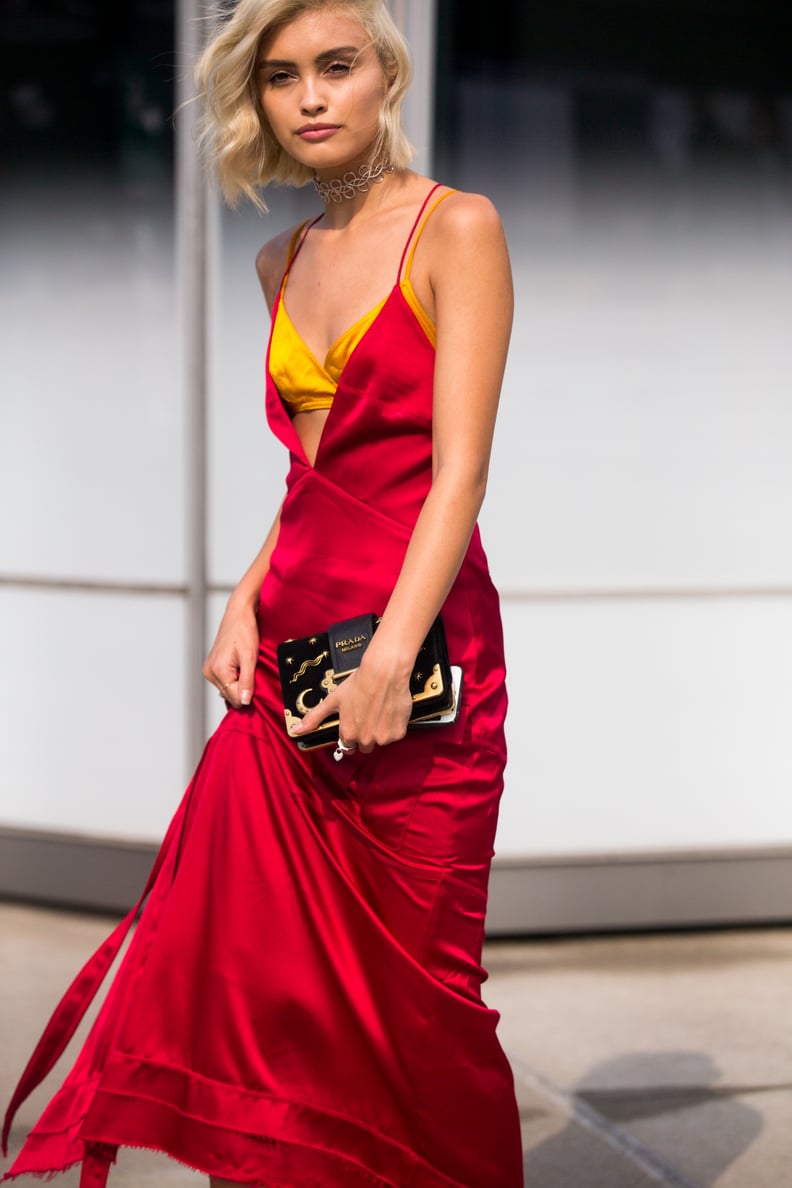 Create a Coordinated Look With Two Silky Tones
09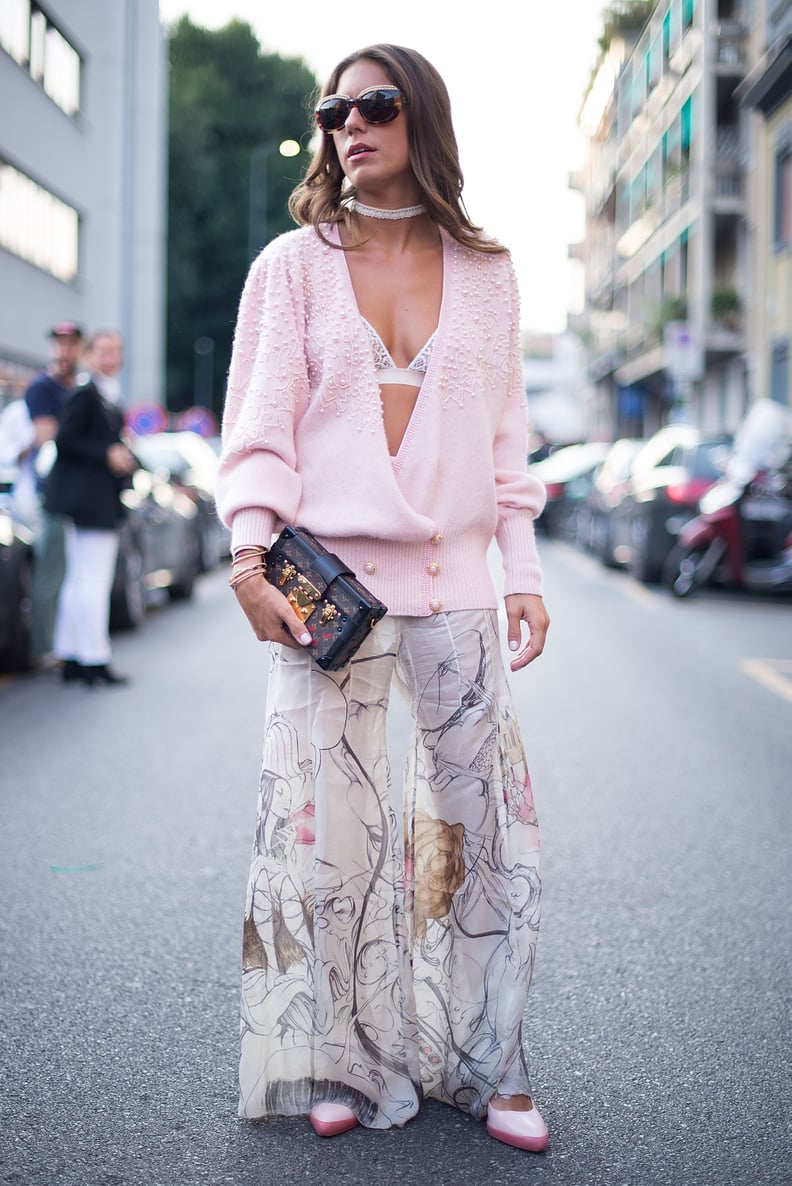 Forget the Tee and Throw On Your Open-Front Cardigan
10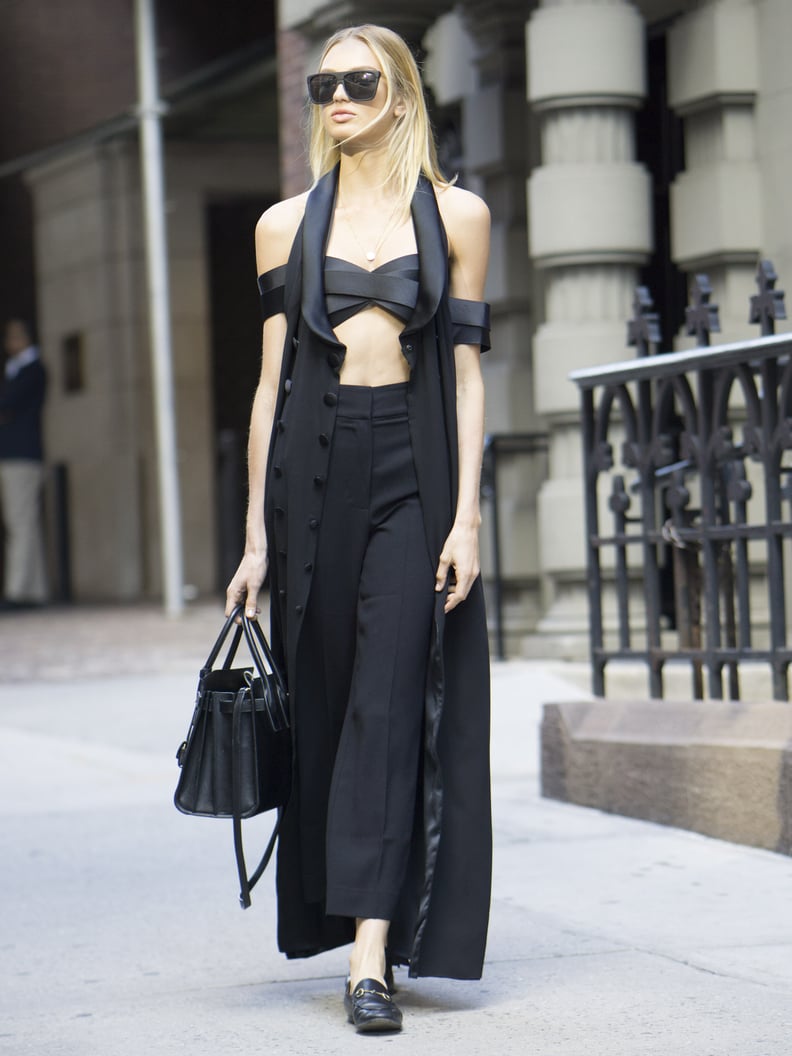 Play Up the Structure With a Shapely Bra