Gossip Girl's Blair Waldorf [1] is one of the most fashionable television characters of all time. Right up there with fellow fictional style icons, like Sex and the City's Carrie Bradshaw [2], Dynasty's Alexis Carrington Colby, and Killing Eve's Villanelle [3], Blair's posh, prep-school style defined much of the aesthetic of the 2000s and 2010s, and her fashion influence continues to be credited today.
I have a confession to make: Blair Waldorf was my first-ever fashion muse. Her girlish—preppy-vintage style really spoke to me in high school. Just like B, I also had an extensive collection of headbands to match all my outfits. She showed me what it truly meant to be a "fashion girl." Only Blair can be credited for putting the Upper East Side debutante on the global map, by inspiring a subculture of headbands, brightly colored tights, and smart, prep-school blazers. She's a bit of a romantic, and although she's a materialistic snob, she also desperately wants her happily ever after.
Great costume design should reflect the personality of the character, like an extension of their persona. Blair's romantic side is expressed through vintage pieces, her arrogance manifests as preppy looks outside of school, and her heavily guarded sweetness shows up as girlish floral and fruit-printed dresses. Emmy Award-winning costume designer Eric Daman absolutely nailed it with Gossip Girl [4]. Some of his other notable works have been for The Carrie Diaries and Billions, but neither can compare to the fashion influence of Blair Waldorf.
How did she do it? Keep reading ahead for nine key details that made B's Gossip Girl style so iconic.
Blair Waldorf's Jacket: The Prep-School Blazer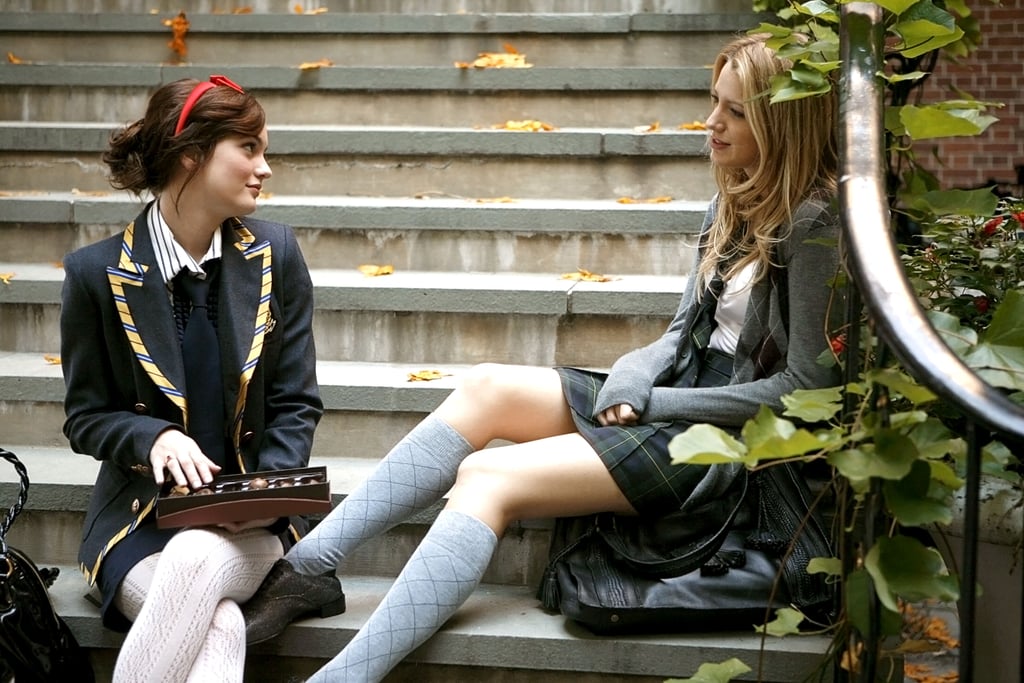 Blair Waldorf plays the ultimate queen bee at Gossip Girl [5]'s prestigious New York City high school that is based on a real school on Manhattan's Upper East Side — Nightingale-Bamford. The uniforms worn by Blair, Serena, and Jenny are surprisingly lax on the show, as the girls customize them to suit their preppy, bohemian, and edgy personal styles. As for Blair, her collection of sharply tailored black prep-school-style blazers is central to her character's upper-crust influence.
Lioness Palermo Blazer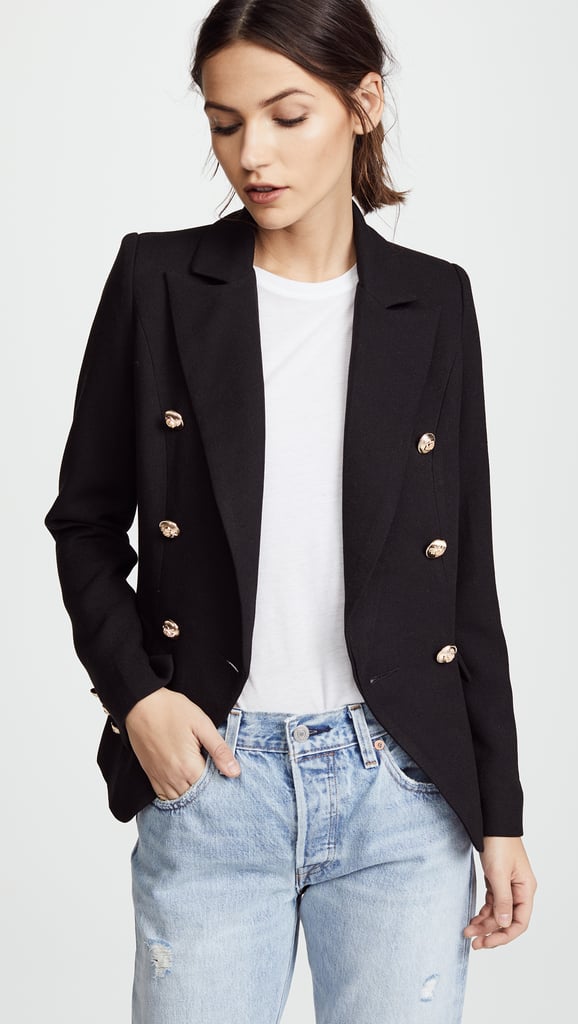 Lioness Palermo Blazer [6] ($88)
Blair Waldorf's Hair Accessories: Headbands, Berets, Scarfs, and Cloches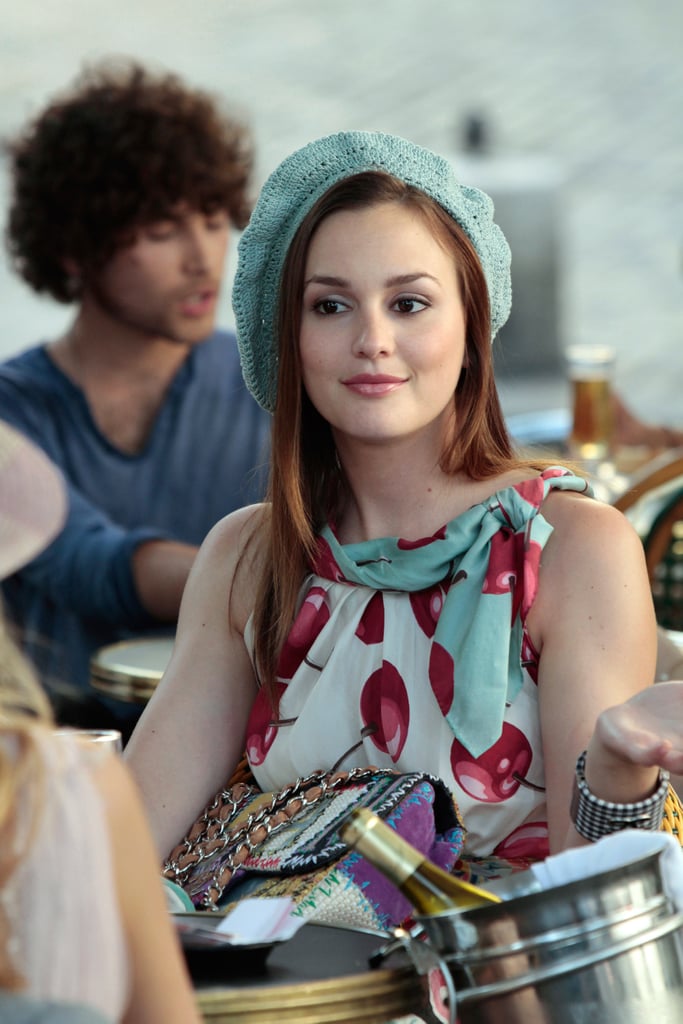 No one can rock hair accessories like Blair Waldorf, and that's because she practically made headbands a thing, from her color-coordinated collection of Alice bands to her casual berets and glamorous babushka-styled scarfs. Any woman who can wear a 1920s cloche hat in the digital age and manage to look contemporary must be celebrated.
Cos Short-Brim Hat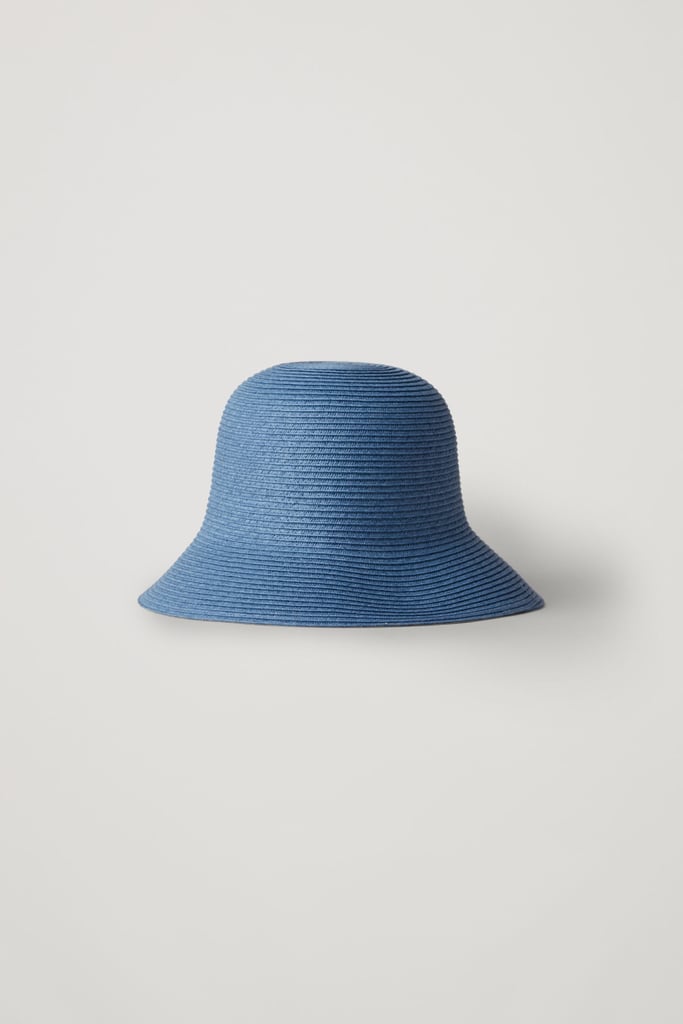 COS Short-Brim Hat [7] ($49)
Topshop Plaited Ribbon Headband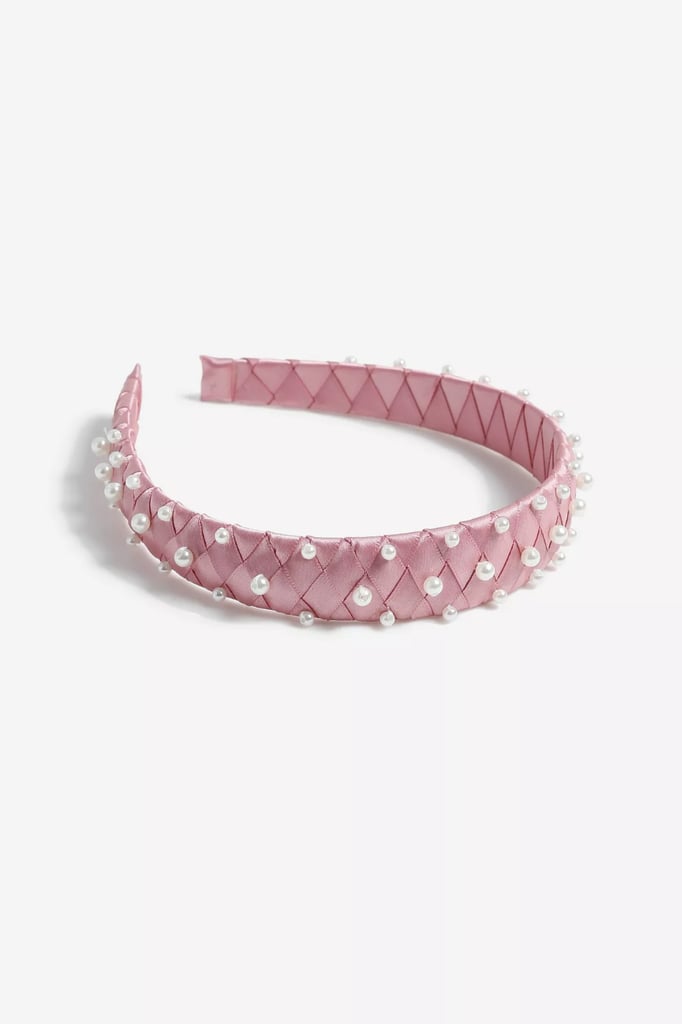 Topshop Plaited Ribbon Headband [8] ($28)
Versace Printed Silk-Twill Scarf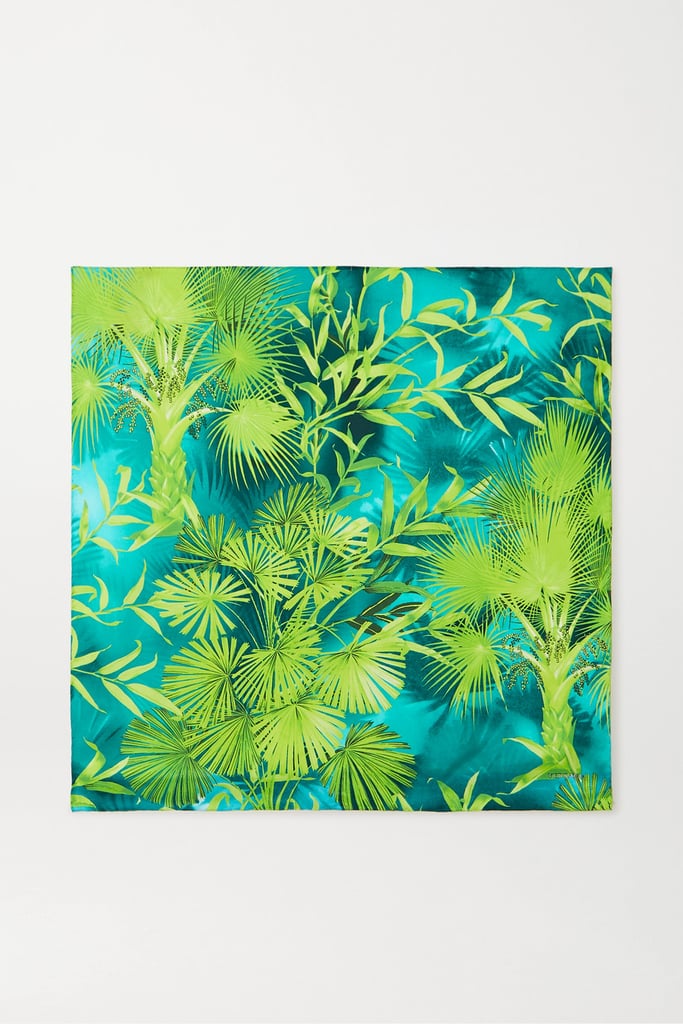 Versace Printed Silk-Twill Scarf [9] ($275)
Blair Waldorf's Jewelry: A Sentimental Statement Pendant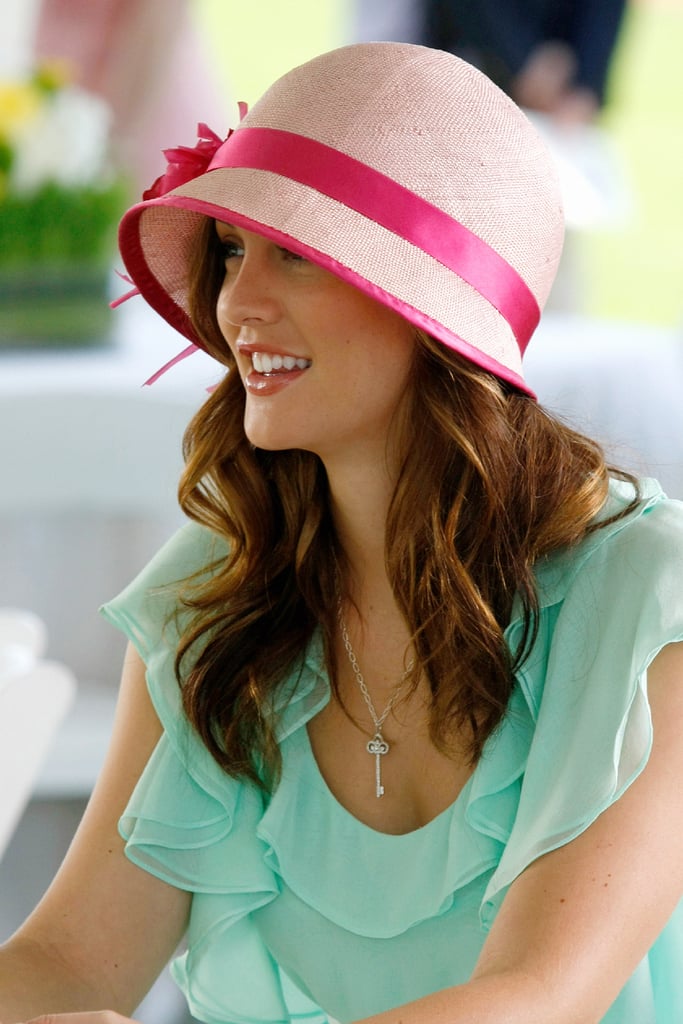 In addition to going OTT with the hair accessories, Blair is rarely spotted without her Tiffany & Co. Fleur de Lis Key Pendant necklace. She loves vintage style, and she's quite traditional, so it makes sense that she would have a signature, everyday jewelry piece that reminds her of New York City's posh heritage.
Otiumberg Large Silver Disc. Complimentary Hand Engraving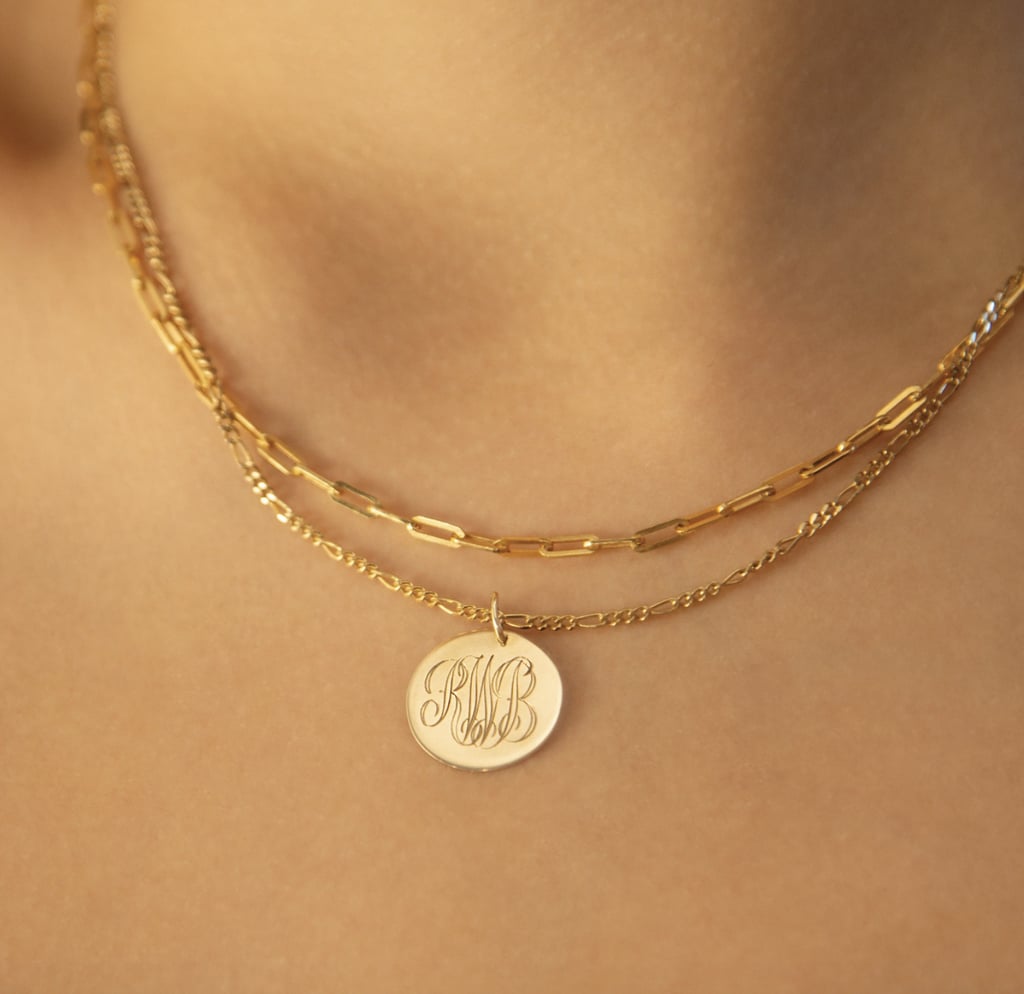 Otiumberg Large Vermeil Disc. Complementary Hand Engraving [10] ($88)
Blair Waldorf's Bag: Oversize, Structured, and Square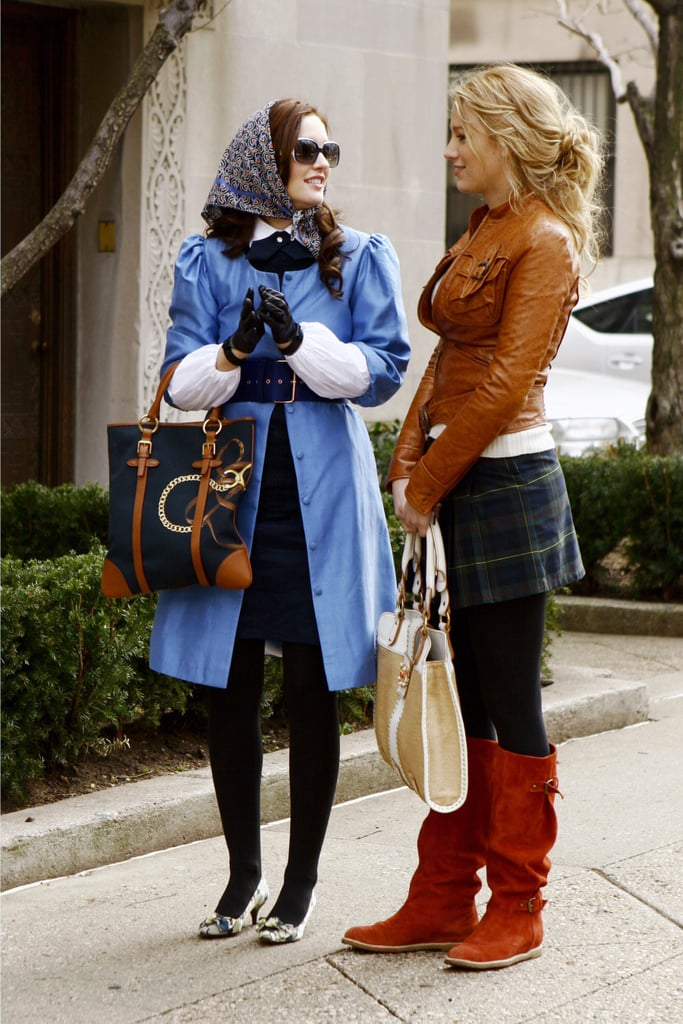 The '20s might love its mini bags and micro sunglasses, but in the '00s, it was all about oversize shades and massive square-shaped handbags. This popular bag silhouette is perhaps the only thing that Blair and Serena's polar-opposite styles could agree on.
Zara Rigid Minimalist Shopper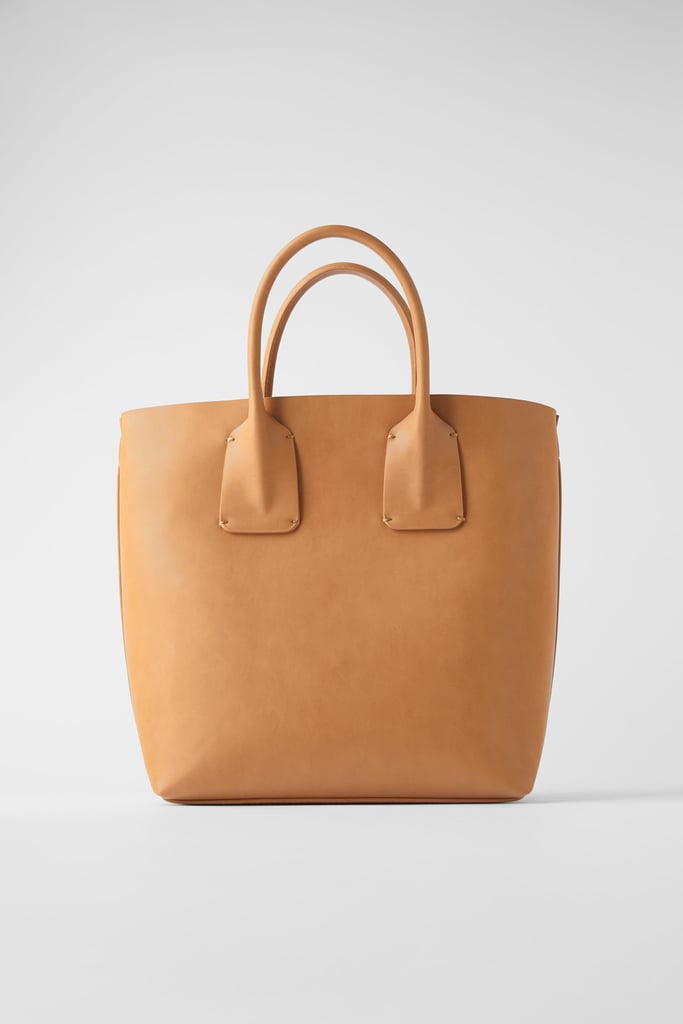 Zara Rigid Minimalist Shopper [11] ($26, originally $40)
Blair Waldorf's Tights: Colorful and Printed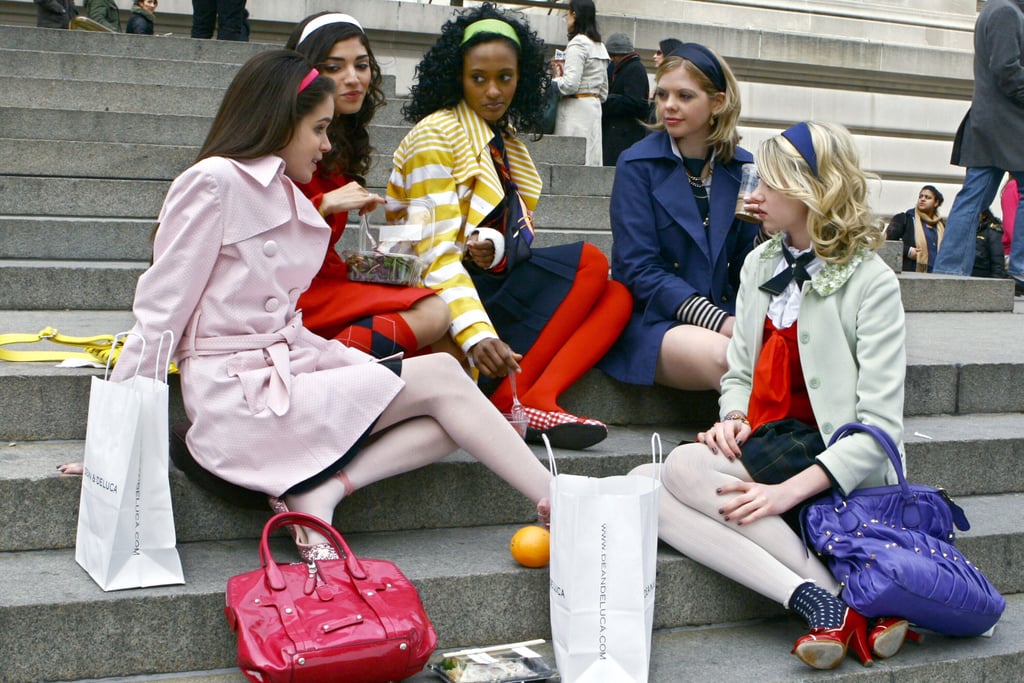 From a cinematography point, Gossip Girl [12]'s main attraction are the scenes of Blair's "minions" gathered on the front steps of their posh high school. The crew's badge of exclusivity is undoubtedly their color-coordinated accessories and outerwear.
Wolford Satin De Luxe Tights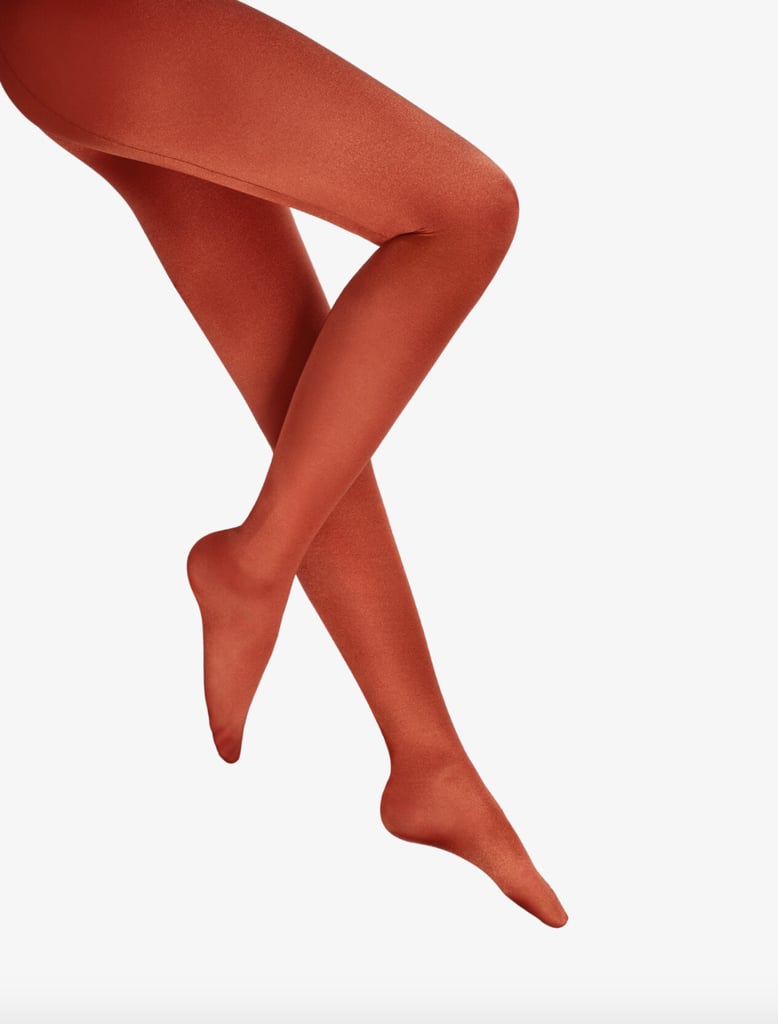 Wolford Satin De Luxe Tights [13] ($49)
Blair Waldorf's Day-Date Style: A Printed Tea Dress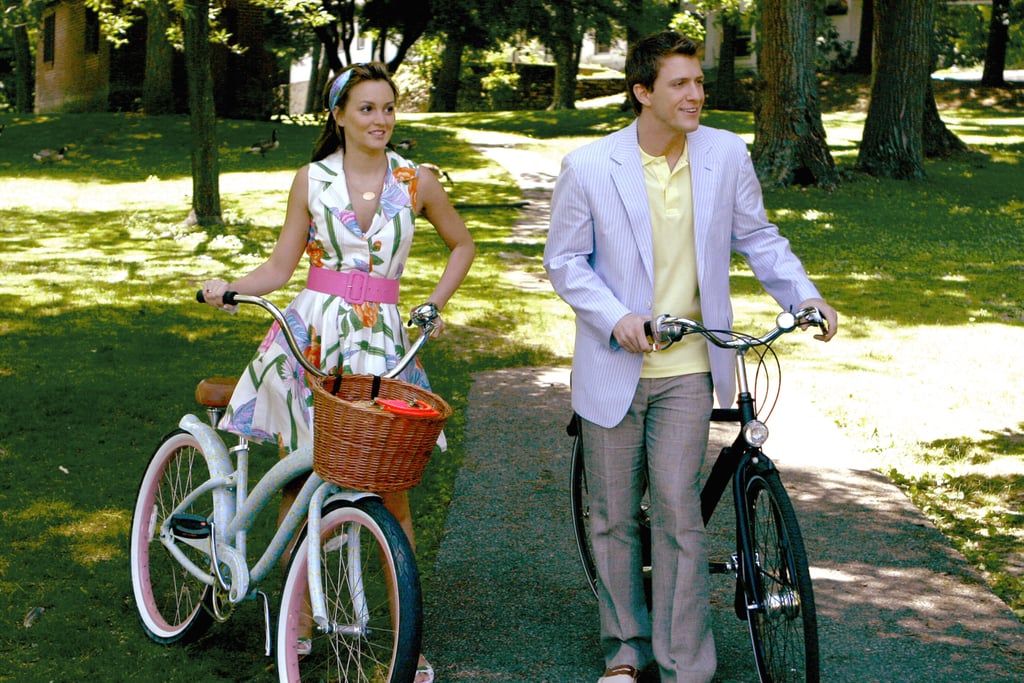 Blair might be your quintessential mean girl, but she does have a sweet side. Her girlishness often shows itself as her love for vintage-inspired floral tea dresses and fruit-printed pieces. In season two, episode one, "Summer Kind of Wonderful," Blair wears an Alice + Olivia belted floral dress with Kate Spade wedge sandals.
Reformation Veronika Dress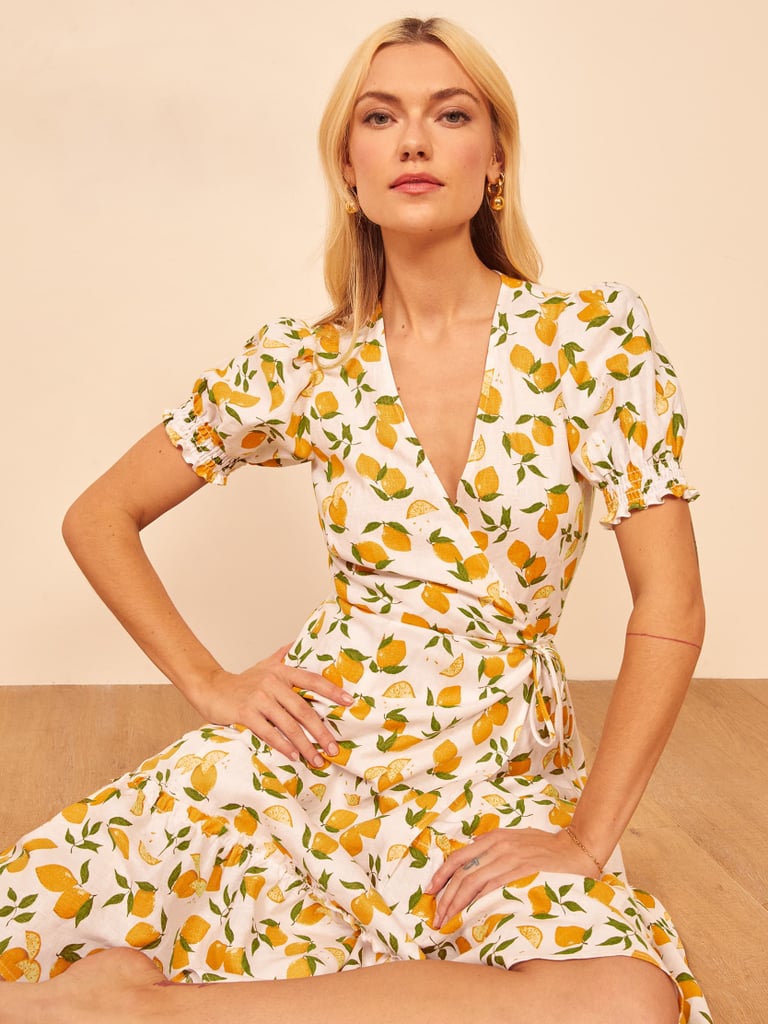 Reformation Veronika Dress [14] ($218)
Blair Waldorf's Evening-Date Style: A Black Gown and Full-Length Gloves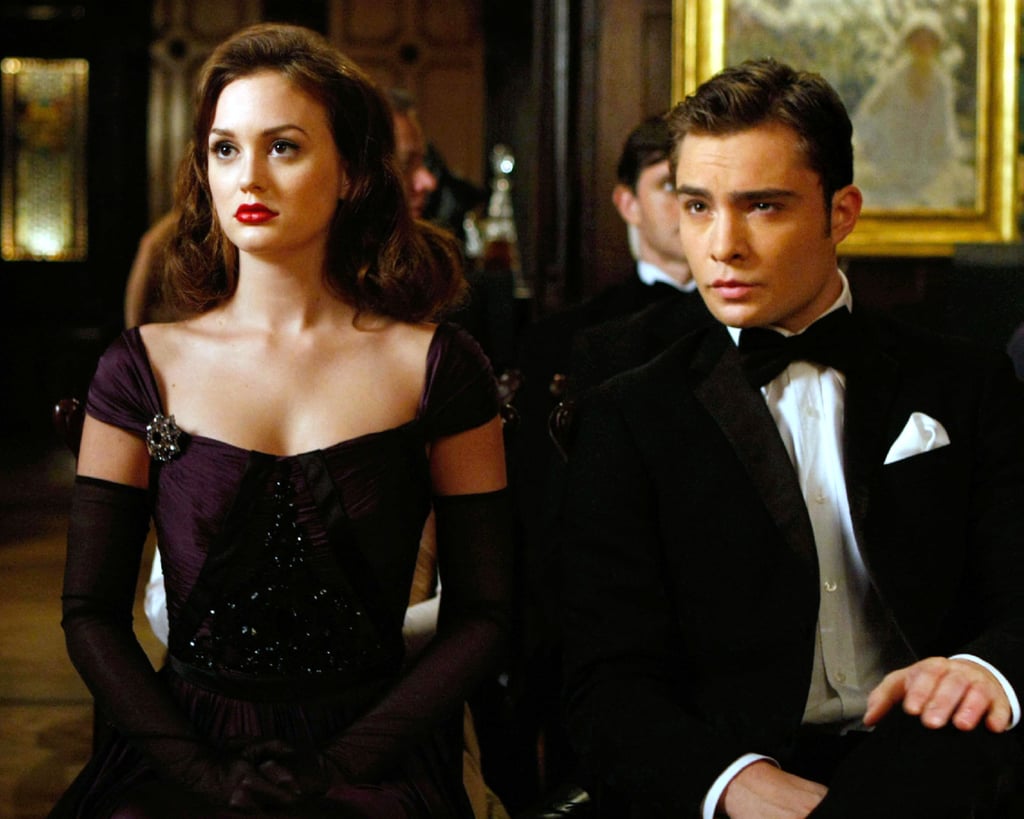 For evening wear, Blair also channels her love of vintage silhouettes. In season three, episode six, "Enough About Eve," B wears a deep purple Reem Acra gown and black opera gloves.
House of CB Merveille Black Wrap Sleeve Maxi Dress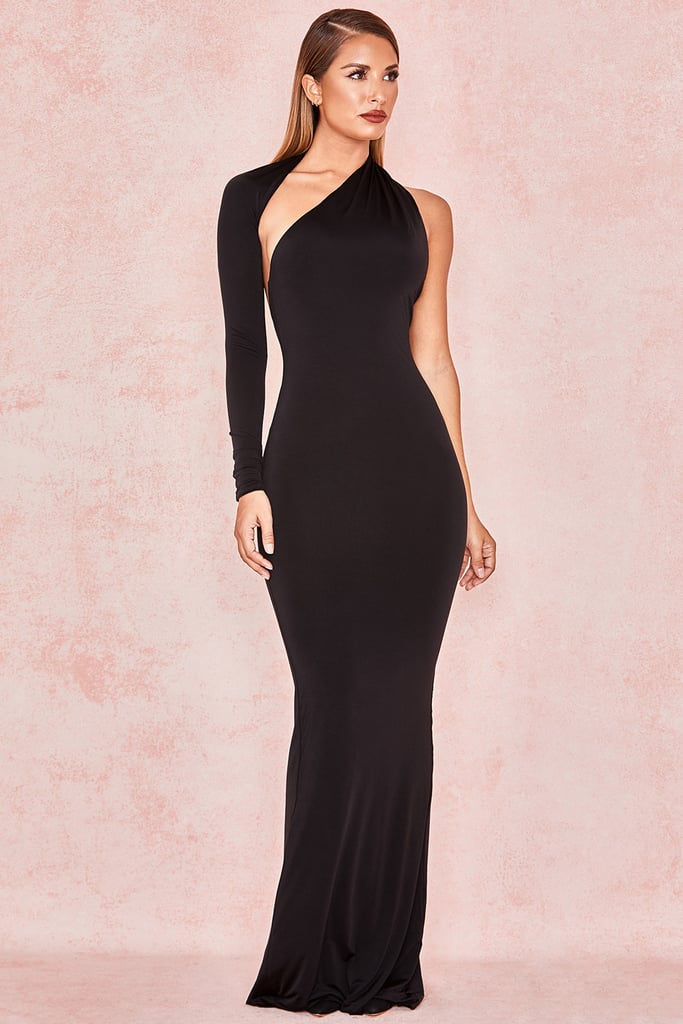 House of CB Merveille Black Wrap Sleeve Maxi Dress [15] ($195)
Blair Waldorf's Spring/Summer Palette: Green and Blue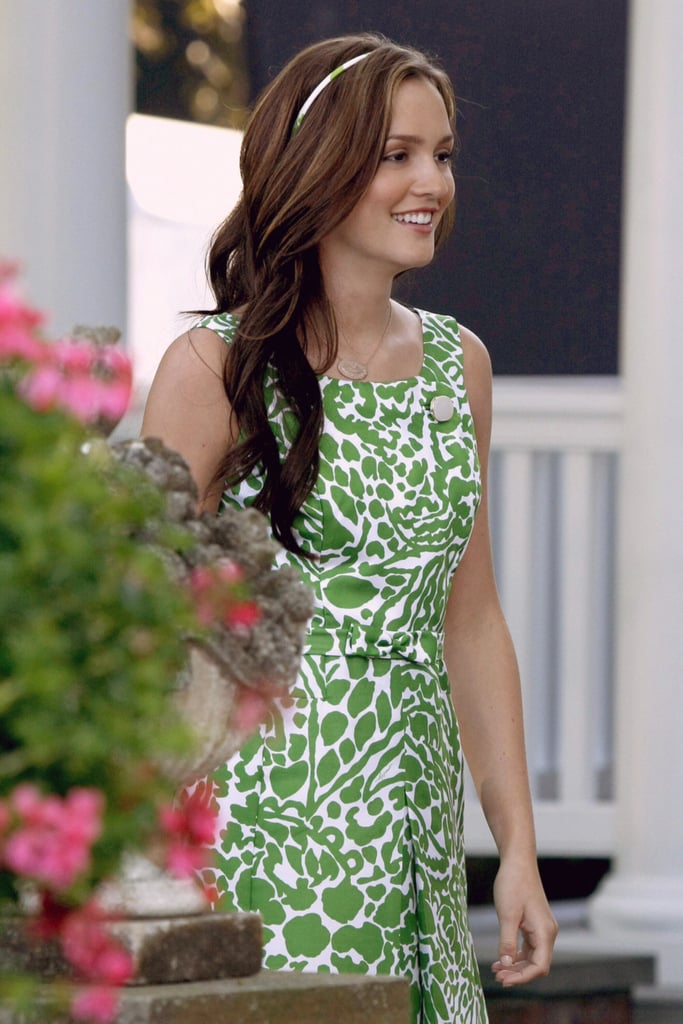 Daman dressed Blair in lots of blues and greens in the spring and summer episodes; perhaps it reminds the posh protagonist of her beloved Tiffany blue that's a muted shade of blue-green turquoise.
V&A Bamboo Print Obi Dress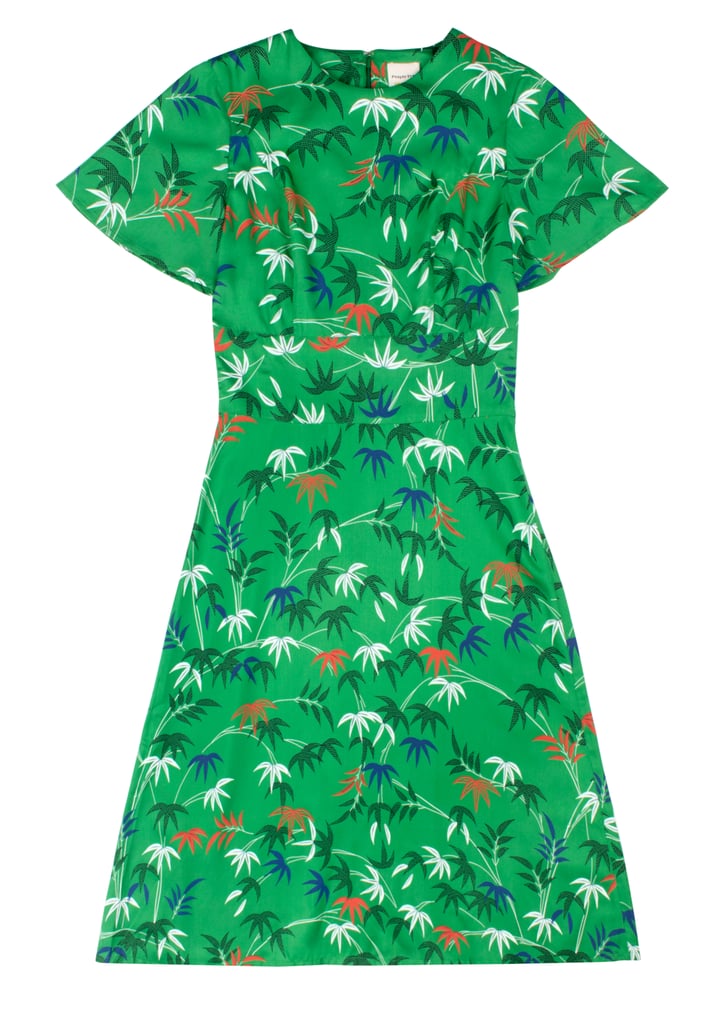 V&A Bamboo Print Obi Dress [16] ($202)
Blair Waldorf's Fall//Winter Palette: Red and Black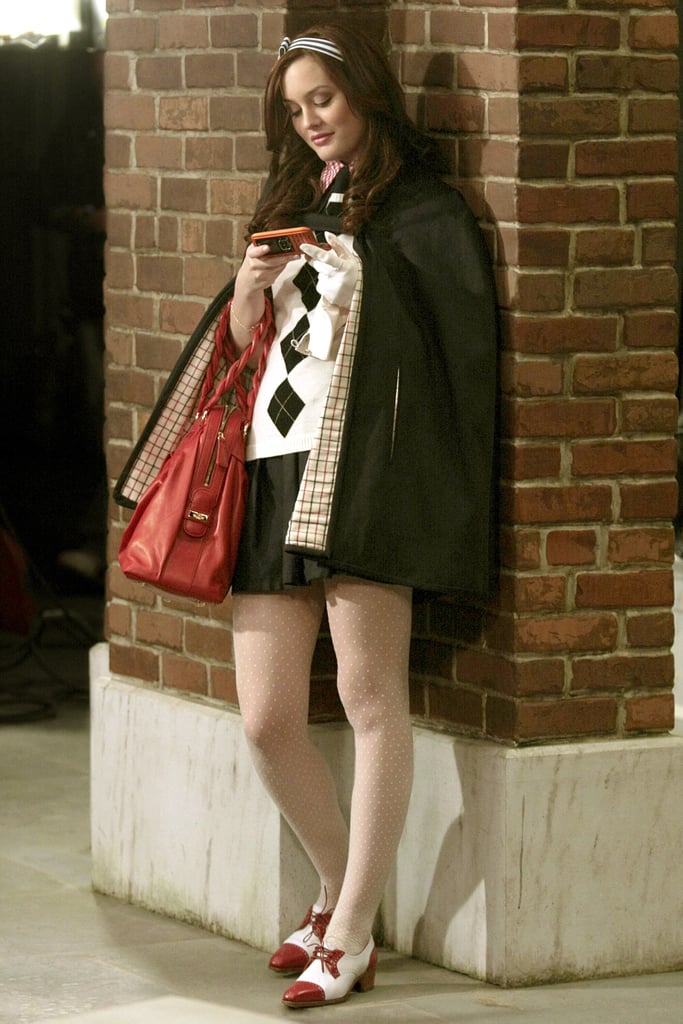 In the autumn and winter seasons, Blair is pretty consistent with her color palette. She wears lots of black, white, and red, especially at her high school and while she attends Yale University. Black, red, and white is a moody and dramatic color combination, just like our queen B.
Arket Heavy Wool Cape Coat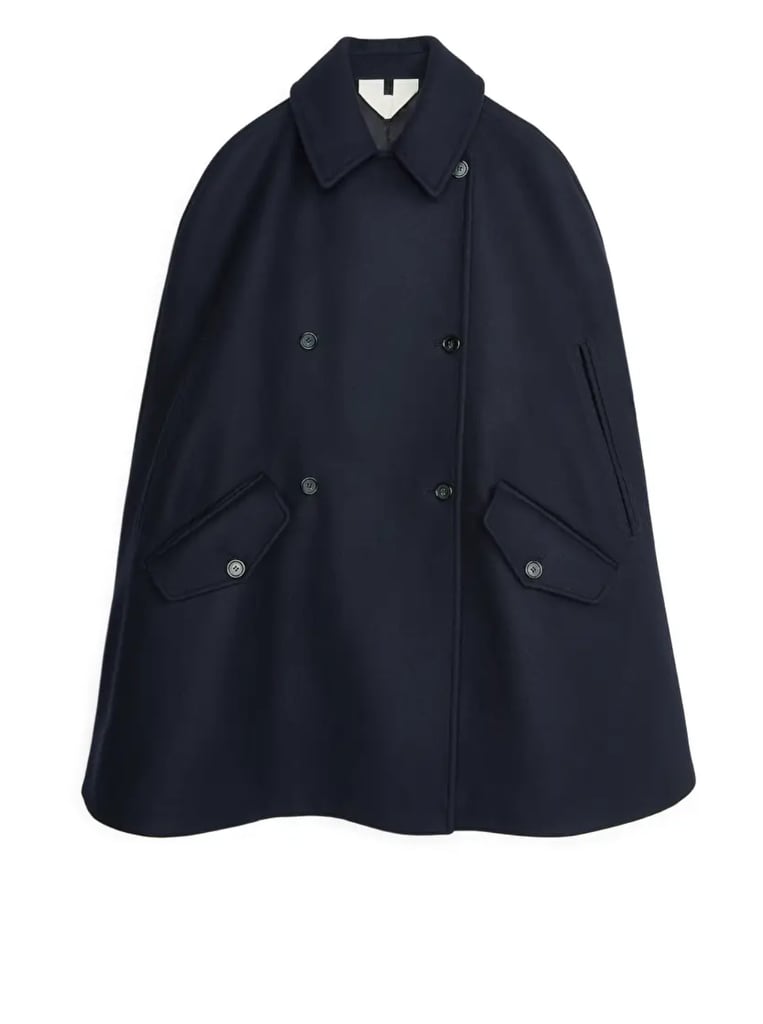 Arket Heavy Wool Cape Coat [17] ($163)
Rebecca Minkoff Janine Sweatshirt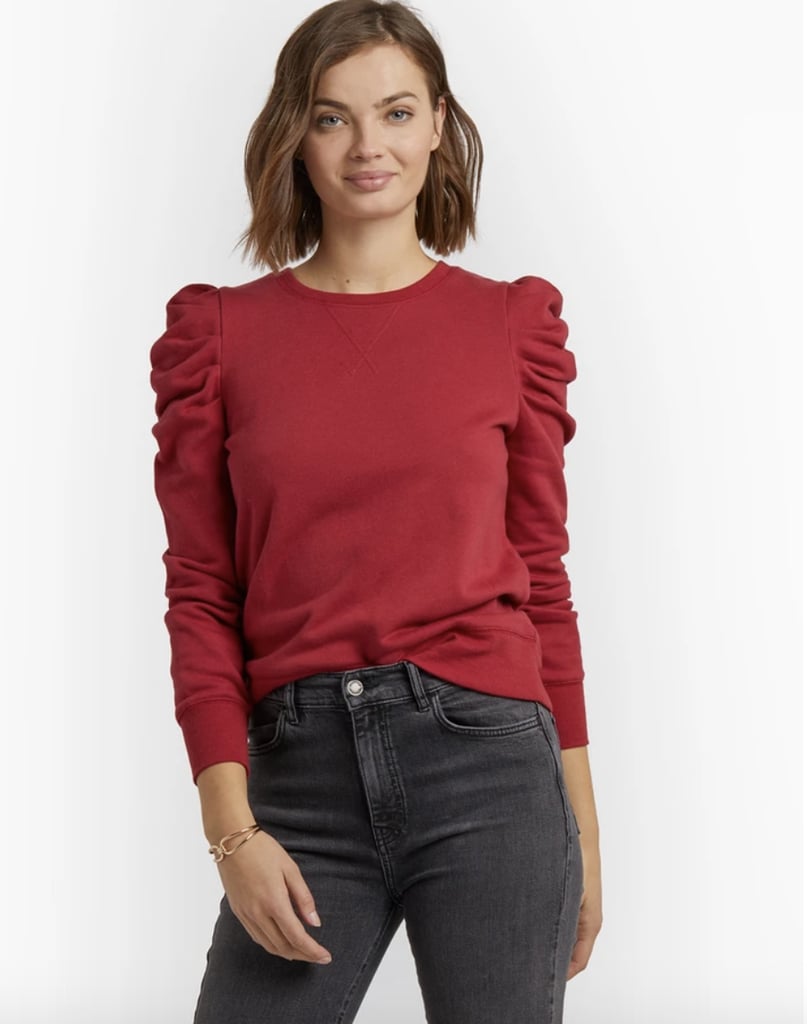 Rebecca Minkoff Janine Sweatshirt [18] ($88)