Don't Put Your Dresses Away Just Yet — Here Are 15 Ways to Wear Them This Fall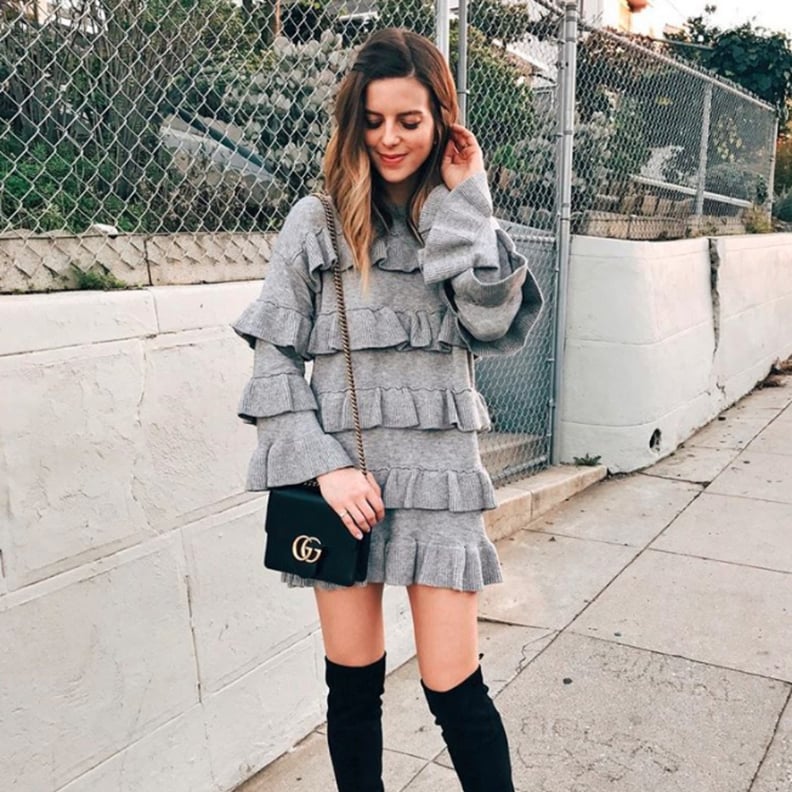 When Fall comes around, we often like to think that we'll find lots of ways to continue wearing our favorite dresses. However, the reality is somewhat different, and cozy jumpers and cardigans find themselves right back on top of our shopping lists as soon as the temperatures start to drop.
Although cold-weather essentials can look pretty stylish, we have to admit that it's just a bit difficult to go from bare legs to skinny jeans, and we're not ready to do that just yet. So, before you stock up on stylish coats and find your perfect ankle boots, here are 15 ways to wear your favorite dresses this Fall.
Ditch the Bright Colors For Fall Hues, and Accessorize With Ankle Boots and Fishnet Socks
Go For a Monochrome Look, and Let your Bag (and Nails!) Do the Talking
Wear a Silver Maxi Dress With a Pink Sweatshirt and Embellished Sneakers For a More Casual Look
Go For an All-Gray Look, and Pair a Silky Slip Dress With a Cozy Jumper and a Fedora
Stay Cozy, Thanks to a Poncho
Find the Perfect Sweater Dress, and Wear It With Your Over-the-Knee Boots
Wear Your Favorite Slip Dress With a Long-Sleeved Top and Ankle Boots
Find a Pretty Ruffled Dress, and Wear It With Over-the-Knee Boots to Stay Warm
Stay Warm by Wearing Your Favorite Summer Dress With a Leather Jacket and Over-the-Knee Boots
Wear a Lacy Black Dress With a Long Coat and a Pair of Ankle Boots
Channel Your Inner Wednesday Addams by Wearing Your Favorite Black Pieces Together
Team a Long-Sleeved, Striped Dress With a Yellow Raincoat and Wellies
Inject a Bit of Colour Into Your Day, and Go For a Sporty Look
Give a Glamorous Look to Your Favorite Smart Dress by Wearing It Over a Long-Sleeved Lace Top
Pair an Embroidered Bustier Dress With a Crisp White Shirt and Heels