This Is How Janelle Monáe Shuts Down a Man Hating on Her Style
Janelle Monáe has a signature style that's all her own — and she doesn't let anyone question it. After a Twitter user (who has since hidden the post) tweeted, "Girl stop being so soulful and be sexy..tired of those dumbass suits..you fine but u too damn soulful man," she had the most epic response we could have imagined. She said, "Sit down. I'm not for male consumption."
The R&B singer is known for her suited style, and while some write her look off as "boyish," they fail to see the creativity and finesse behind it. Janelle has rocked suits in bold patterns, bright colors, and creative cuts, all while looking absolutely flawless. And while she's found the fashion formula that works for her, she's always pushing boundaries with the way she styles it, adding a cool hat, sky-high heels, and always a red lip. Read on to see some of Janelle's best suited looks, because a woman who can impress us with both her style and the way she owns it with confidence deserves to be celebrated.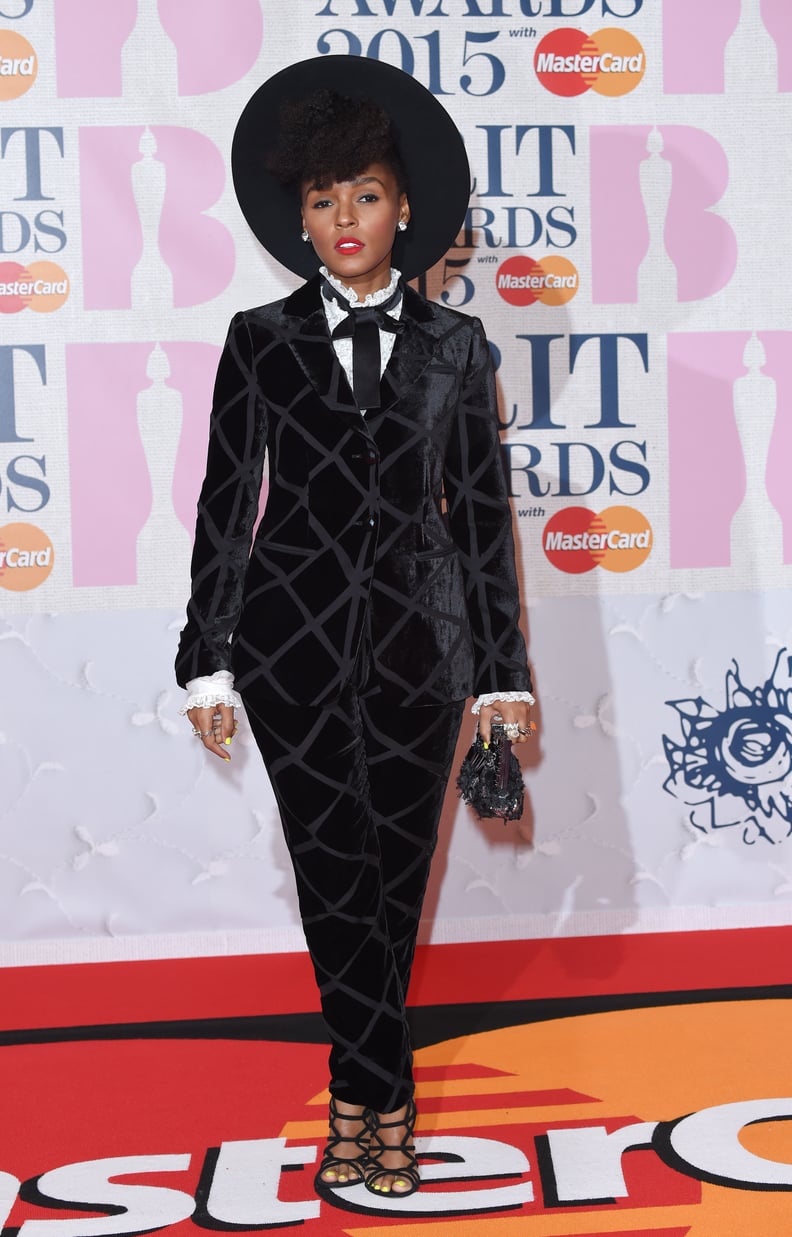 At the Brit Awards, Janelle dressed up a patterned velvet suit with a ruffled shirt, black necktie, and strappy lace sandals, not to mention a wide-brimmed black hat.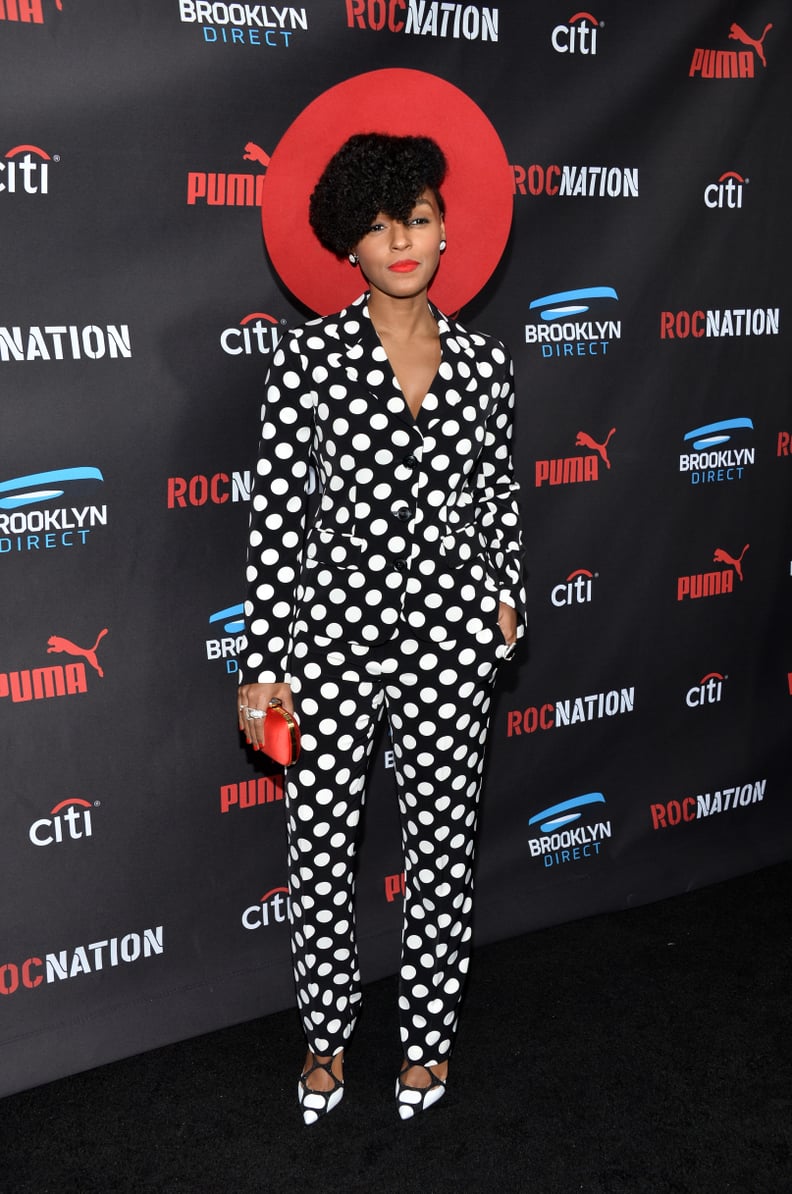 Janelle matched her polka-dot suit to her killer pumps and finished her look off with fiery red accessories.
Janelle topped off her all-white suited style with an opulent choker necklace and shimmering silver heels.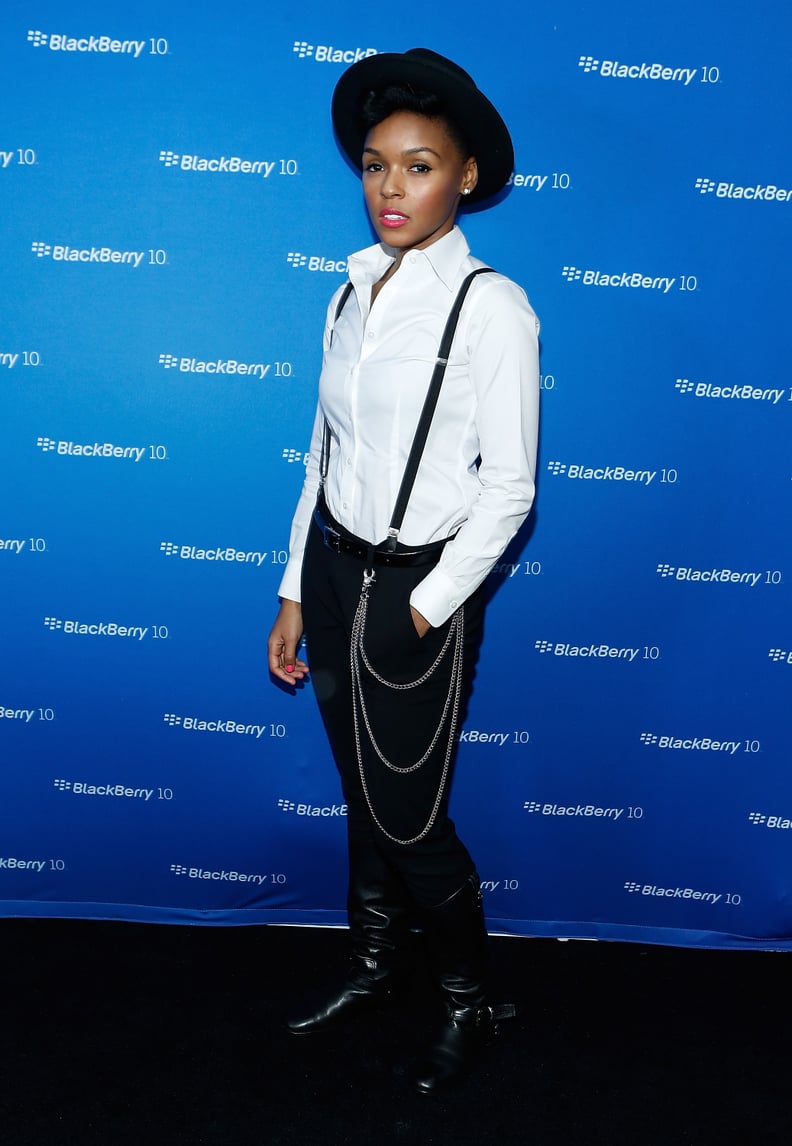 Sometimes a look is all about the accessories. Janelle topped a simple button-down and black pants with suspenders, a layered wallet chain, and a cool black hat.
Janelle channeled her inner matador in an embellished three-piece suit at the 2013 Grammy Awards.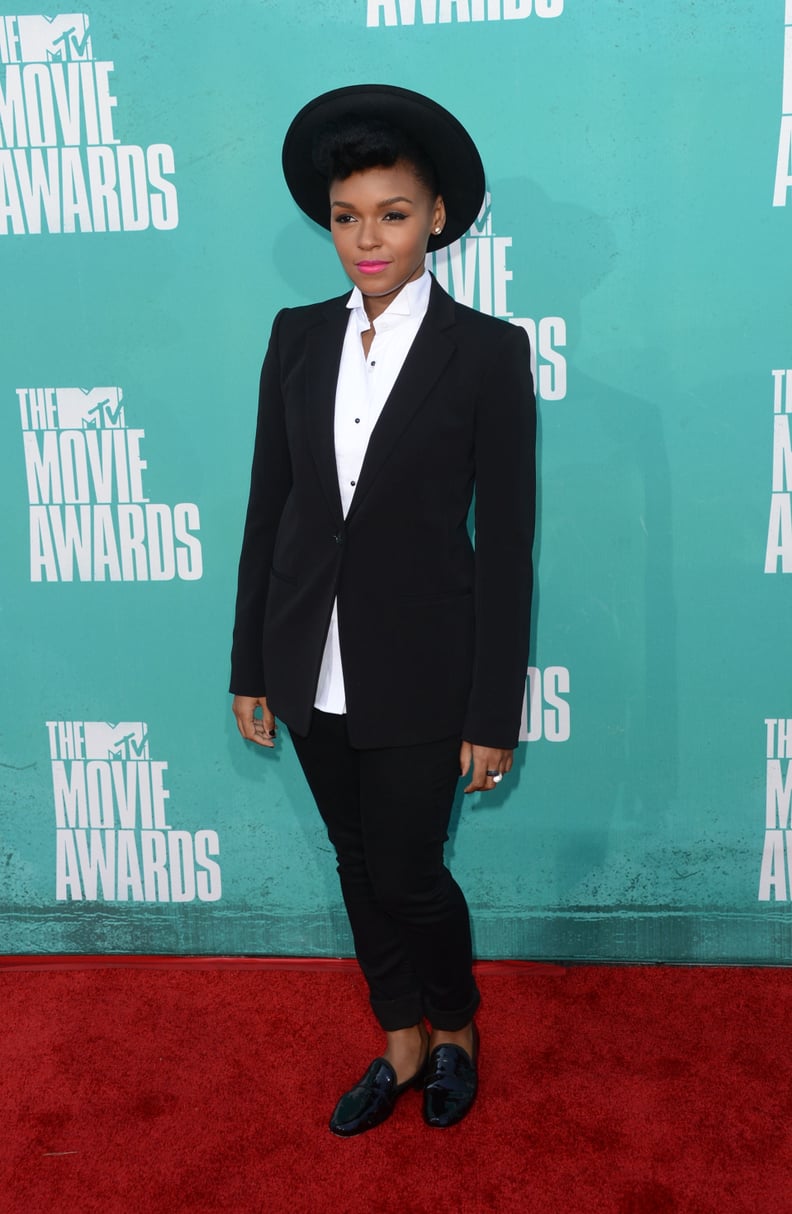 Janelle proved she's a master at the classics in a simple black suit and white button-down at the 2012 MTV Movie Awards.