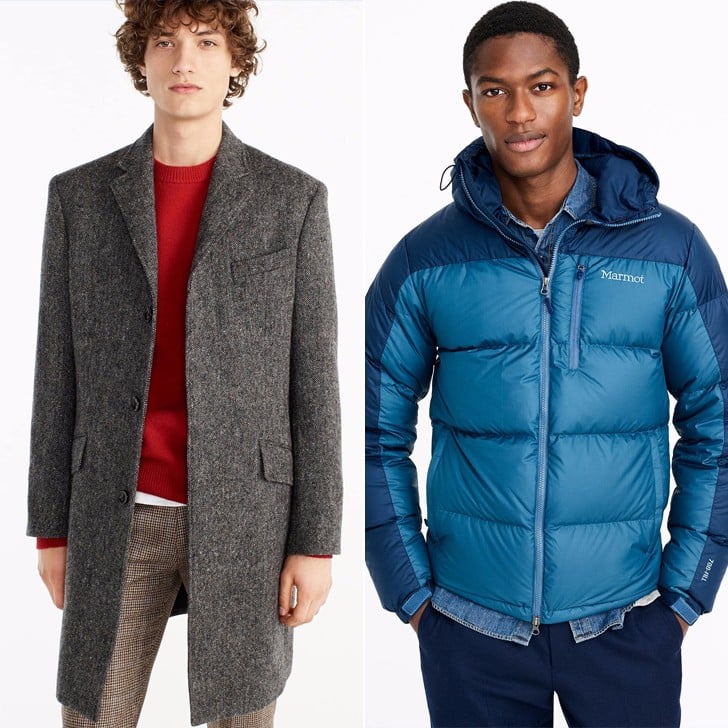 As POPSUGAR editors, we independently select and write about stuff we love and think you'll like too. If you buy a product we have recommended, we may receive affiliate commission, which in turn supports our work.
J.Crew has a whole crop of new Winter outerwear to write home about. But when we talked to the brand's head stylist, Gayle Spannaus, she offered us some secret tricks and tips. For example, there are two coats she considers to be totally unisex — and they're both right on trend for the season. But Gayle also revealed the one jacket she'd personally invest in as a J.Crew customer, and she teased a new lavender design that's coming to the site soon and sounds like a dream. Read on for some very trustworthy shopping recommendations and feel confident pulling out your credit card.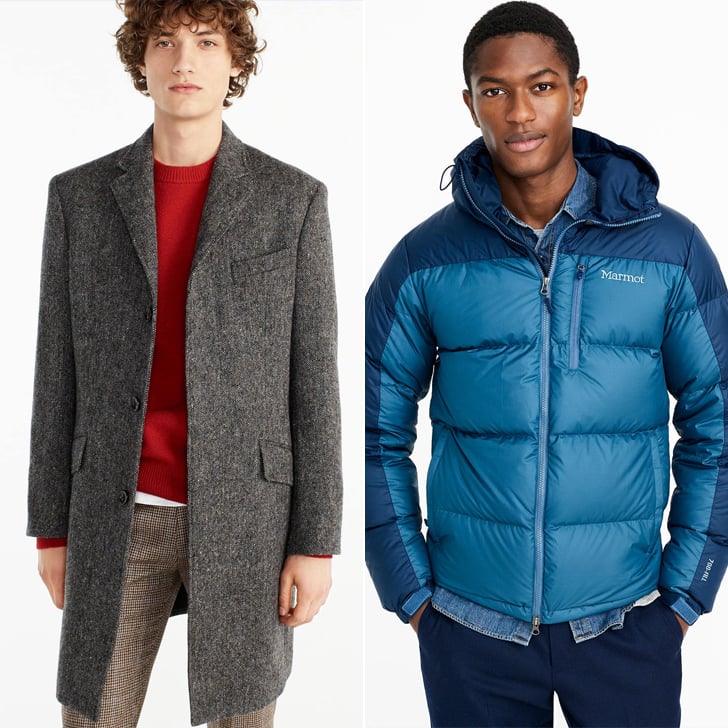 These 2 J.Crew Coats Are Unisex
"A men's oversized topcoat or the Marmot for J.Crew puffer. Those just feel like the most modern. One is very classic, and one is very trend-driven and current."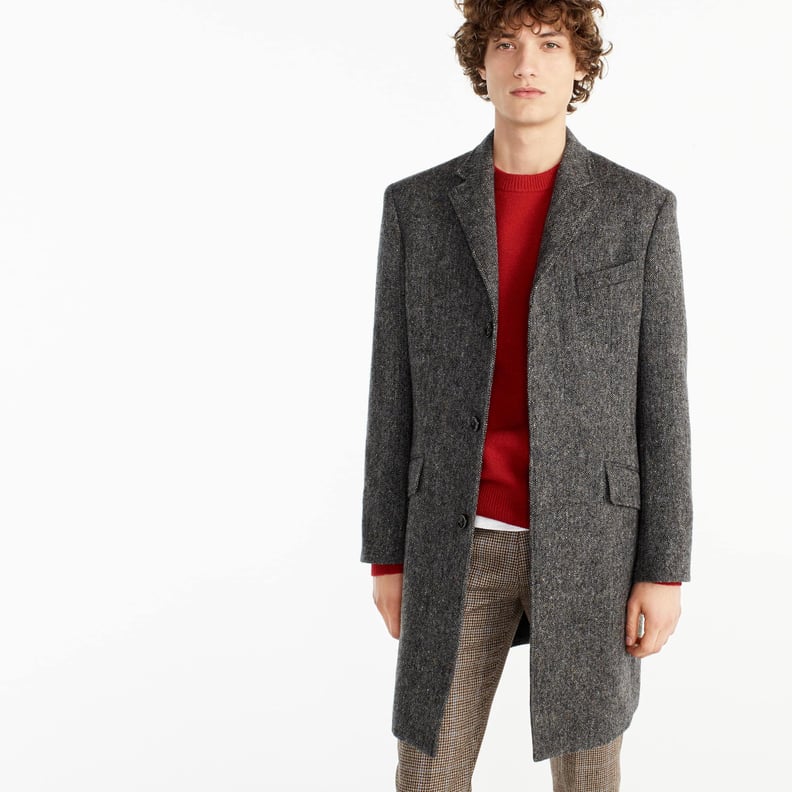 J.Crew Ludlow Topcoat in Textured Gray Tweed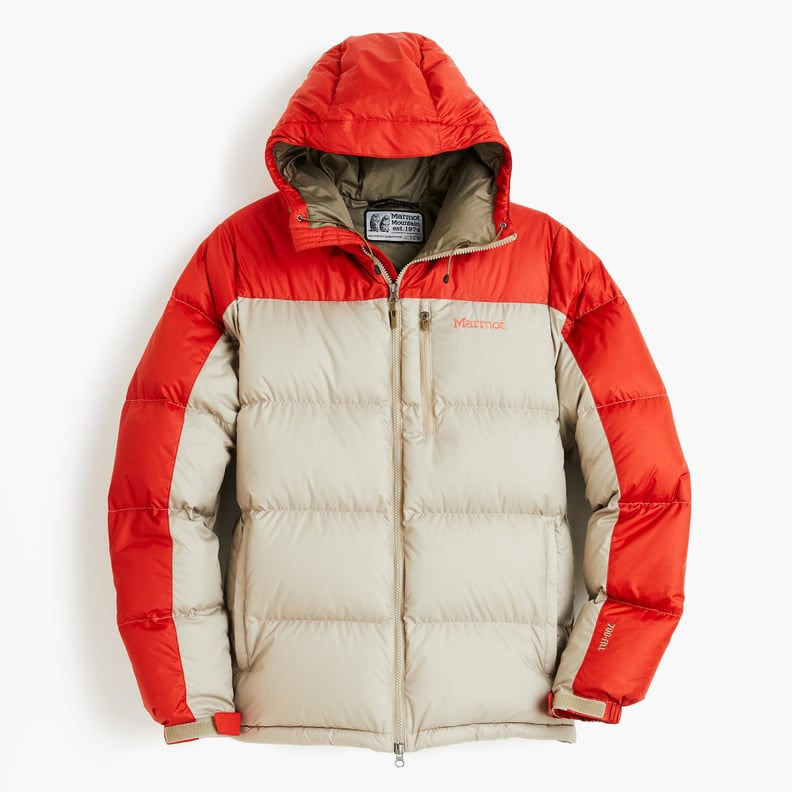 J.Crew Marmot For Guides Down Hoodie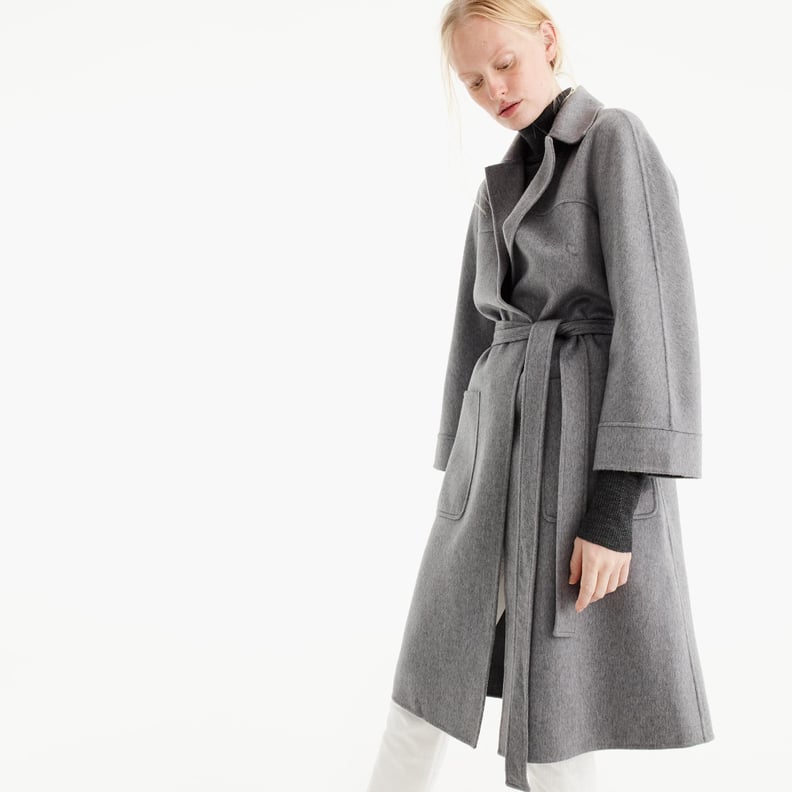 The 1 Coat Worth Splurging on This Season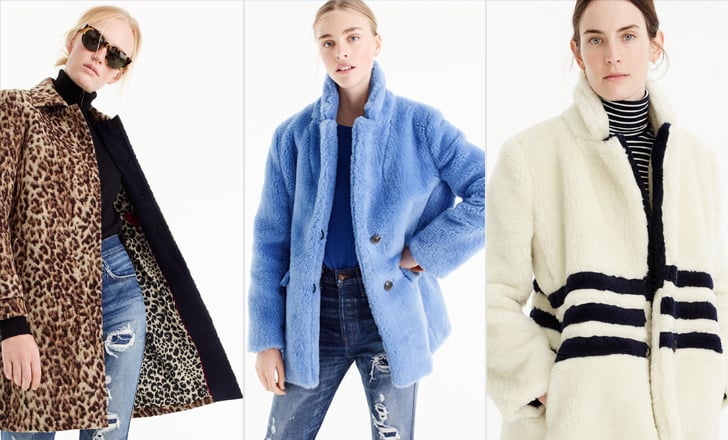 The Most Exciting Coats Available Now — Plus 1 That's Coming Soon!
"Our faux-fur jackets — and that could be in leopard, peri blue, or navy and white striped. There's also a long lavender tweed coat coming out next month. It's super warm."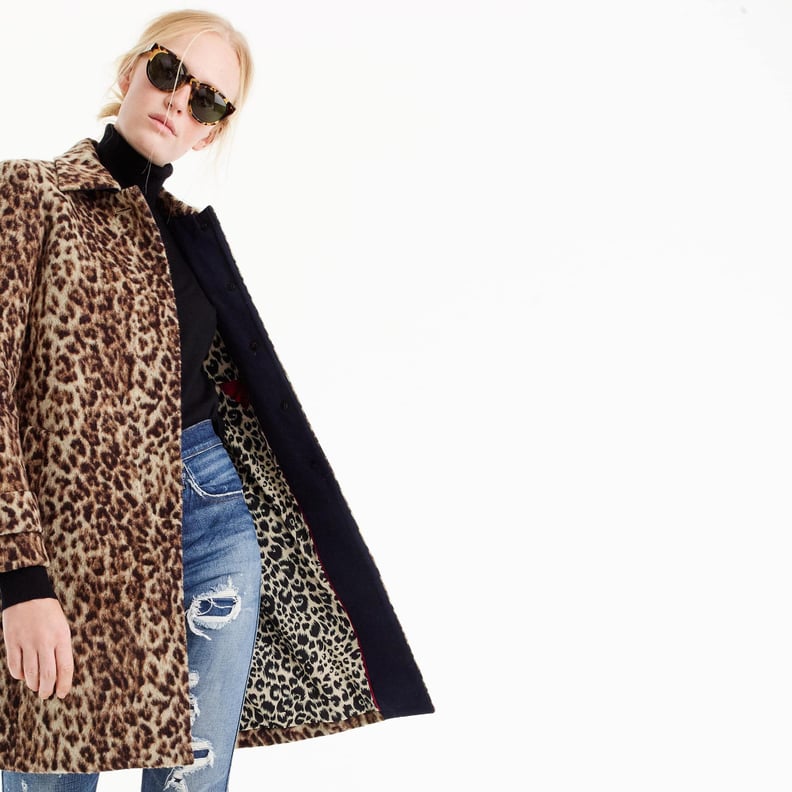 J.Crew Topcoat in Double Leopard
J.Crew The Teddy Coat in Plush Fleece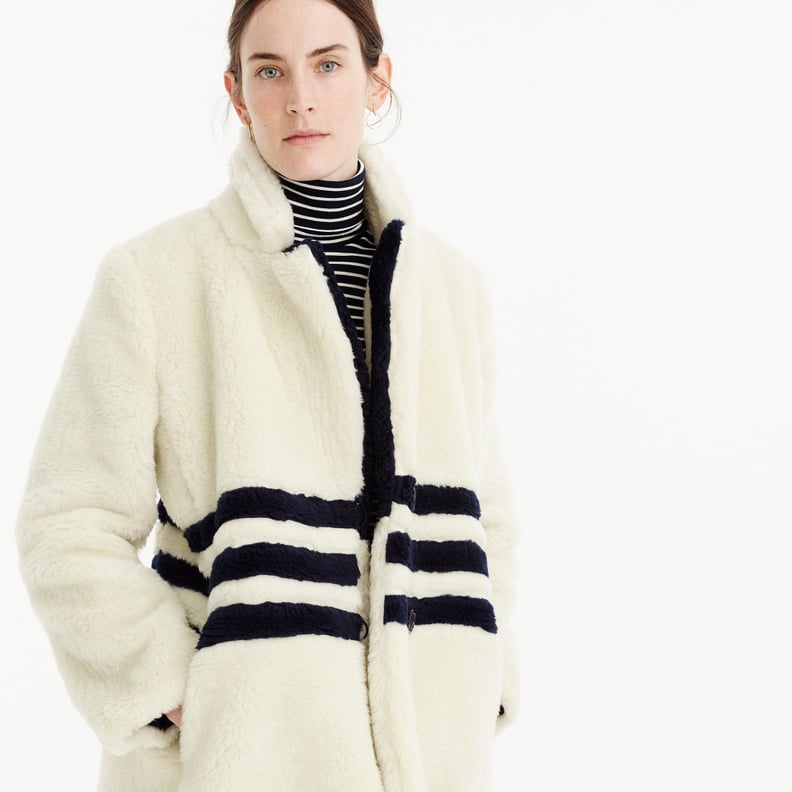 J.Crew The Teddy Coat in Striped Plush Fleece