J.Crew Will Fulfill Your Wildest Preppy Dreams For Spring 2016
It's been a tumultuous year for J.Crew; the brand's profits have declined, there was a womenswear designer shuffle, and one cardigan in particular was blamed for a good chunk of its problems. Its Spring/Summer 2016 show during New York Fashion Week offered a chance to see where the brand is headed. Will J.Crew recommit to its preppy roots? Or will creative director Jenna Lyons and new designer Somsack Sikhounmuong press fearlessly forward into the fashion beyond?
The answer, evidently, was a mix. The SS16 show was quintessentially J.Crew, with a few fashion flourishes — see stacked chunky necklaces here and a wealth of mixed prints there. Traditional patterns, like seersucker, gingham, and sailor's stripes, were updated into modern pieces like culottes, midi skirts, and tunics. There were some major throwbacks, too, with striped canvas belts and a pair of plaid Dr. Scholl's — clearly, J.Crew is seriously recommitting to plaid! But just when you start to think it's getting too traditional, J.Crew bet big on the endurance of a major new trend, off-the-shoulder shirts. Even Jenna Lyons was wearing one.
J.Crew CEO Mickey Drexler has been in the underdog position before (he is credited with turning around Gap in the '90s) and reportedly has a plan to revive the company's fortunes. The designs on display during NYFW prove that there's still a lot to be optimistic about when it comes to J.Crew's future.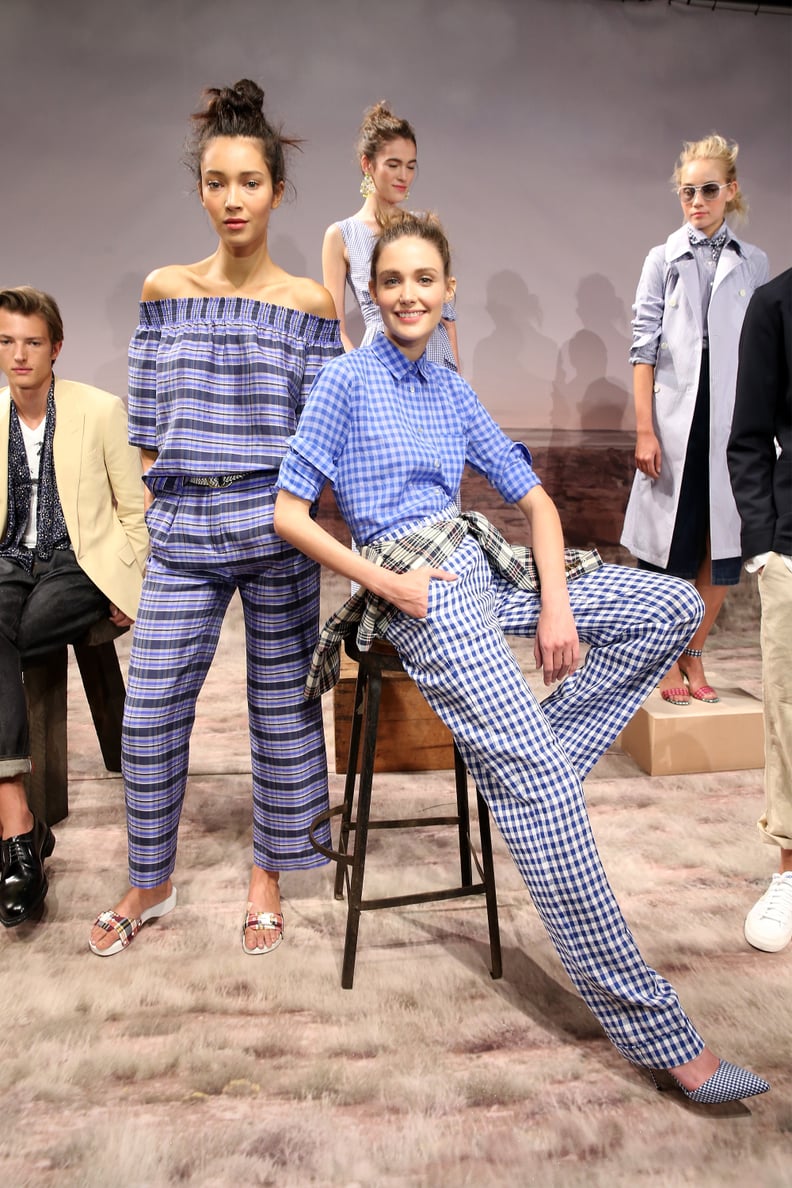 J.Crew Spring 2016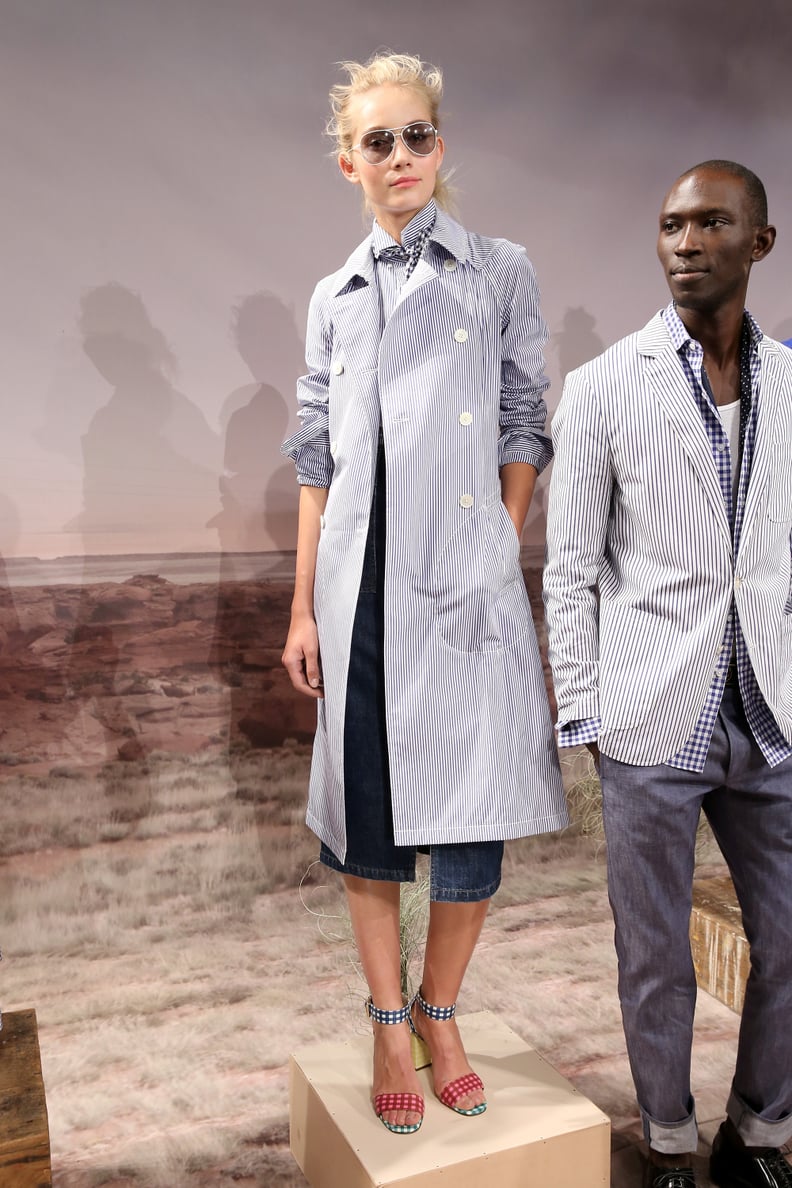 J.Crew Spring 2016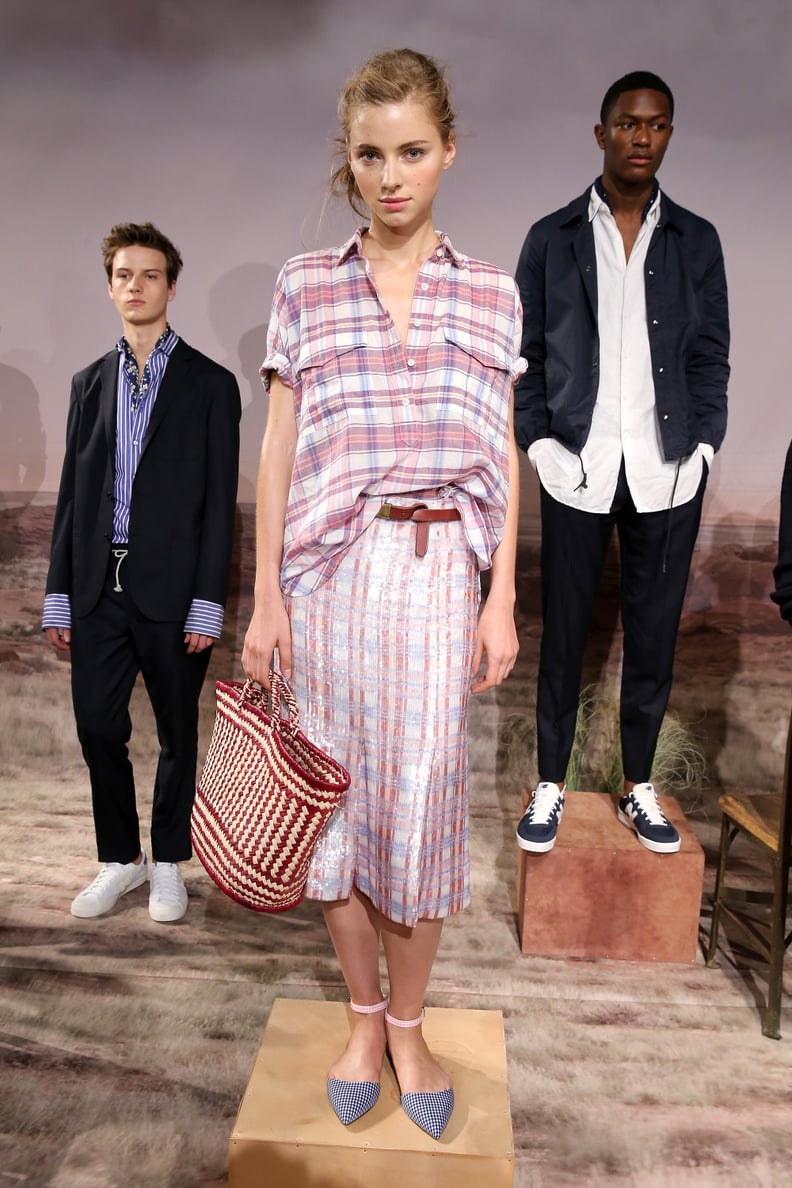 J.Crew Spring 2016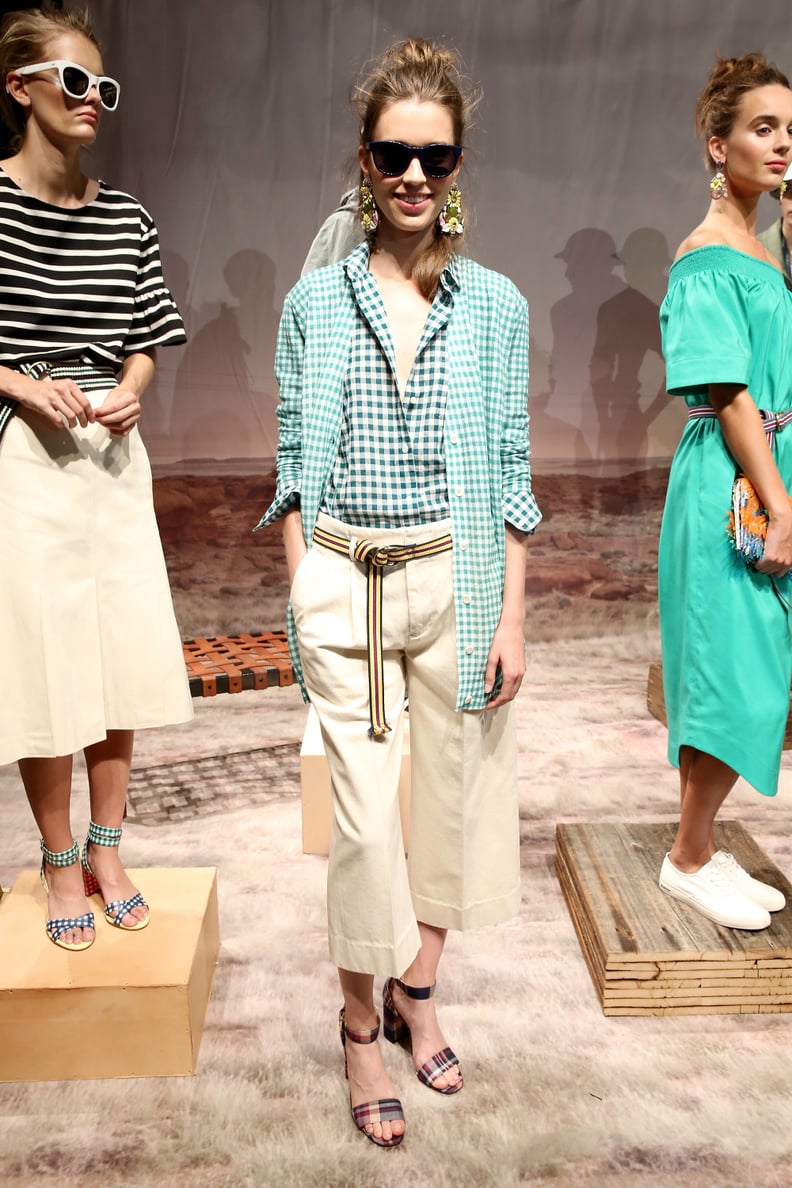 J.Crew Spring 2016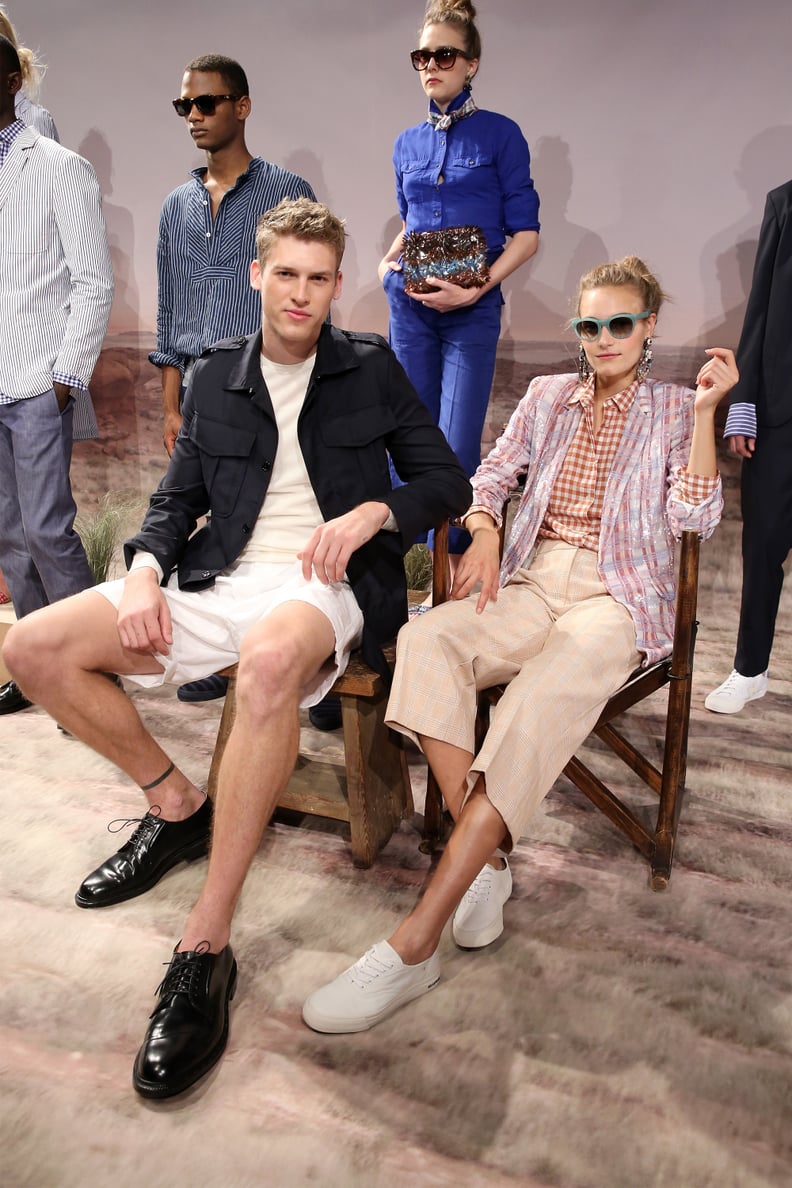 J.Crew Spring 2016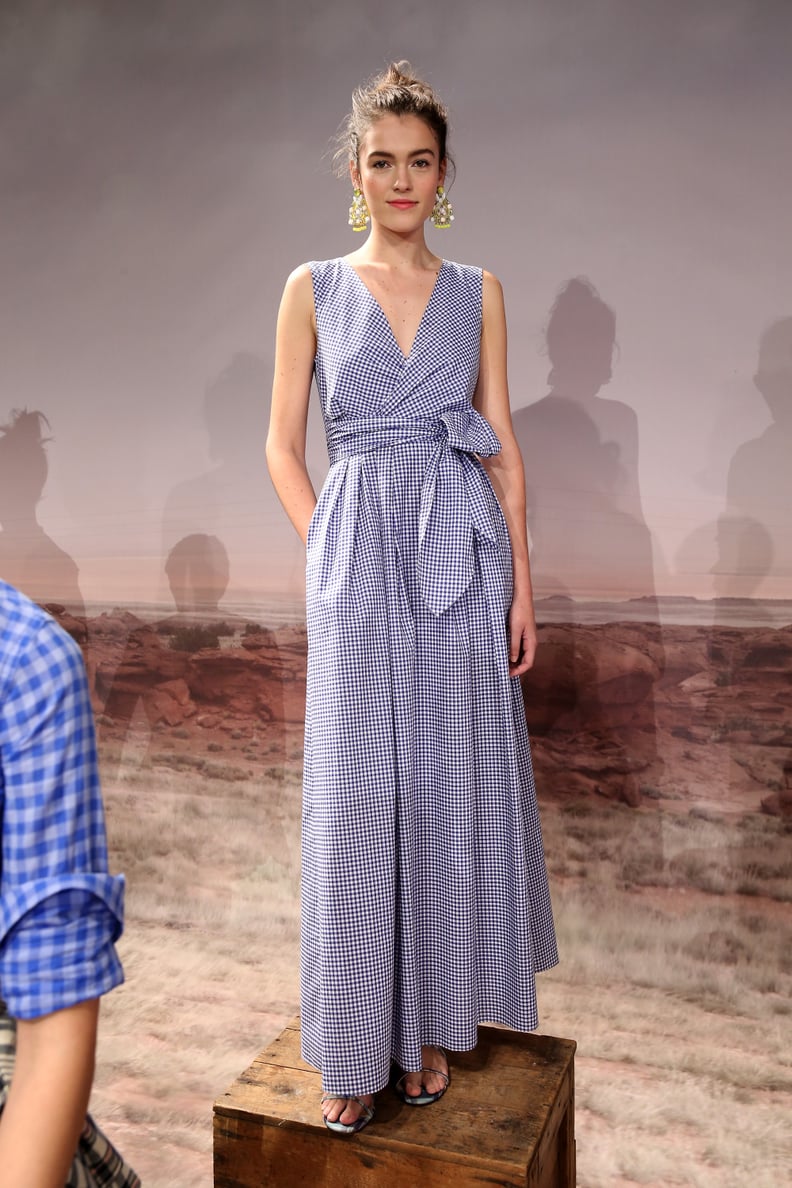 J.Crew Spring 2016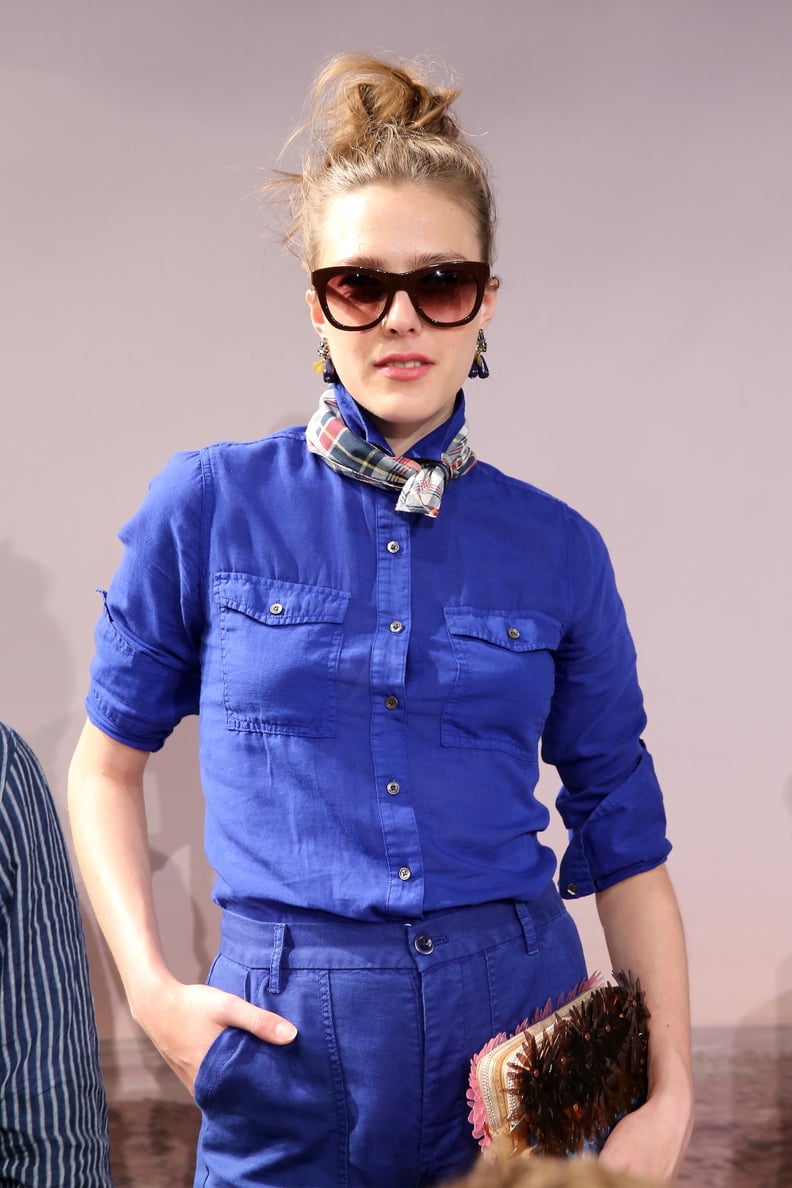 J.Crew Spring 2016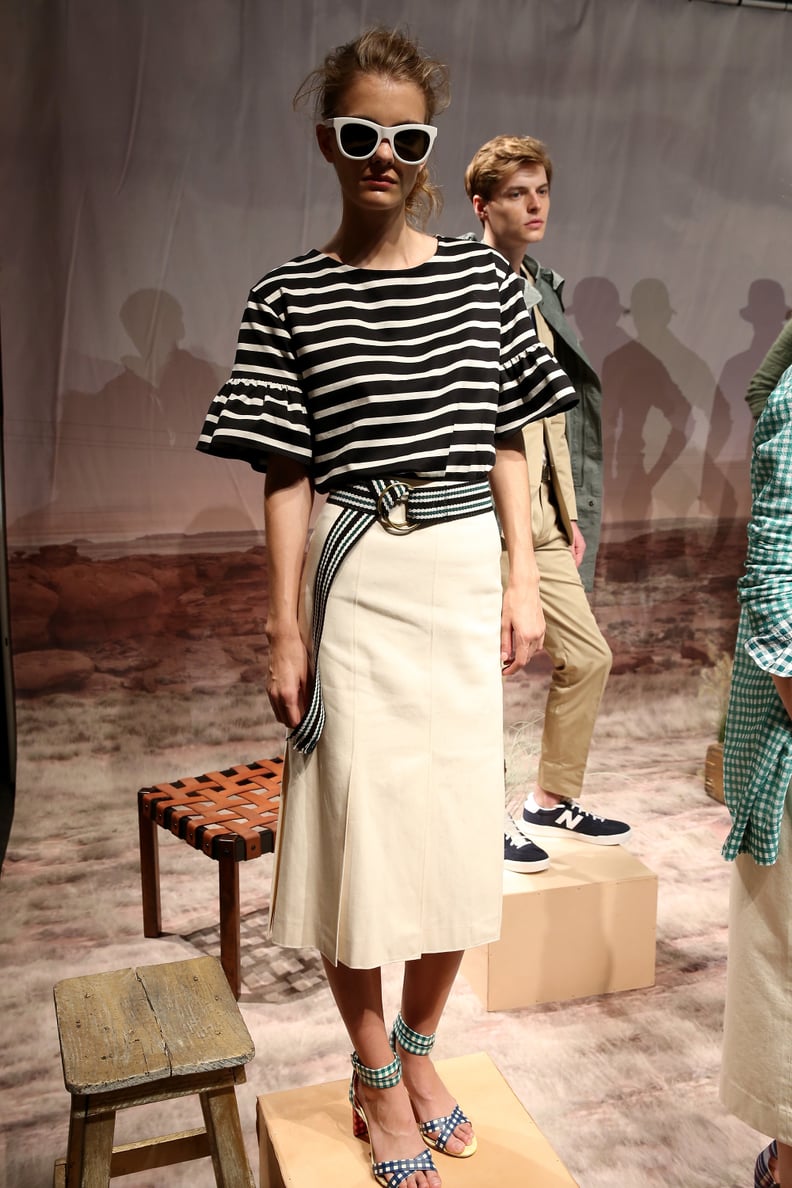 J.Crew Spring 2016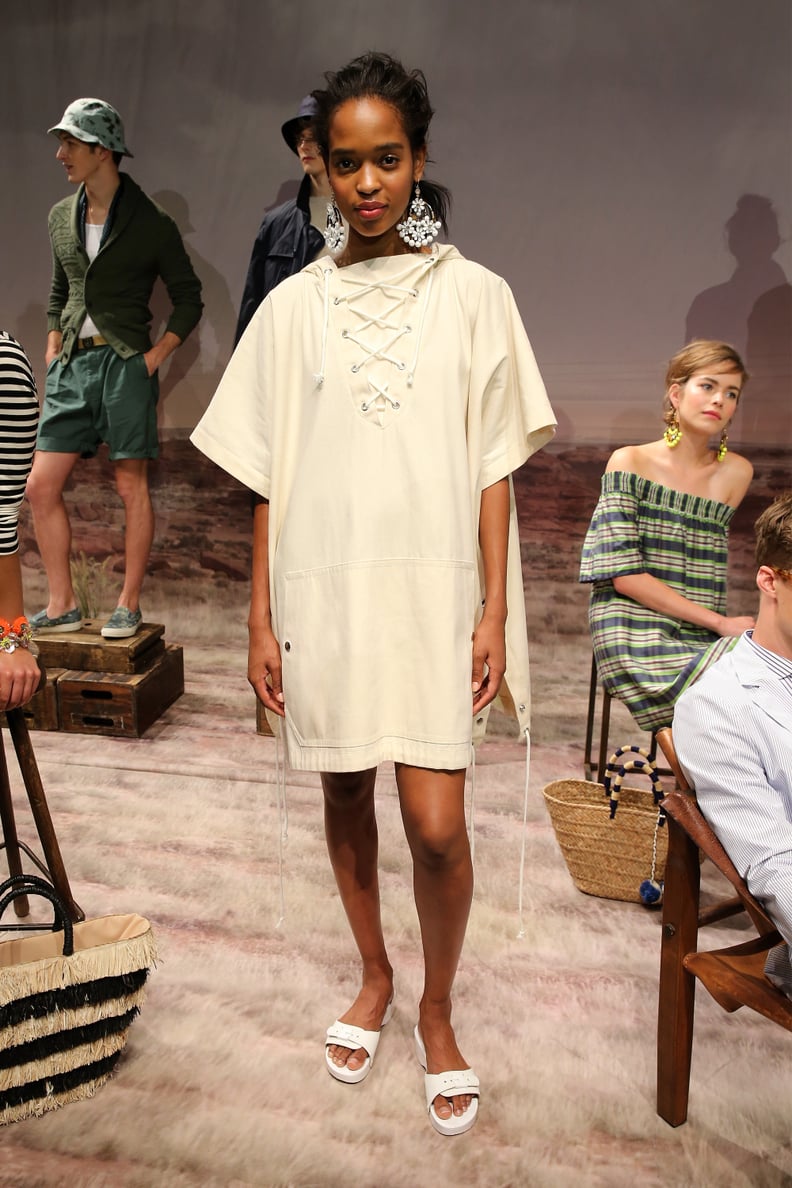 J.Crew Spring 2016
J.Crew Spring 2016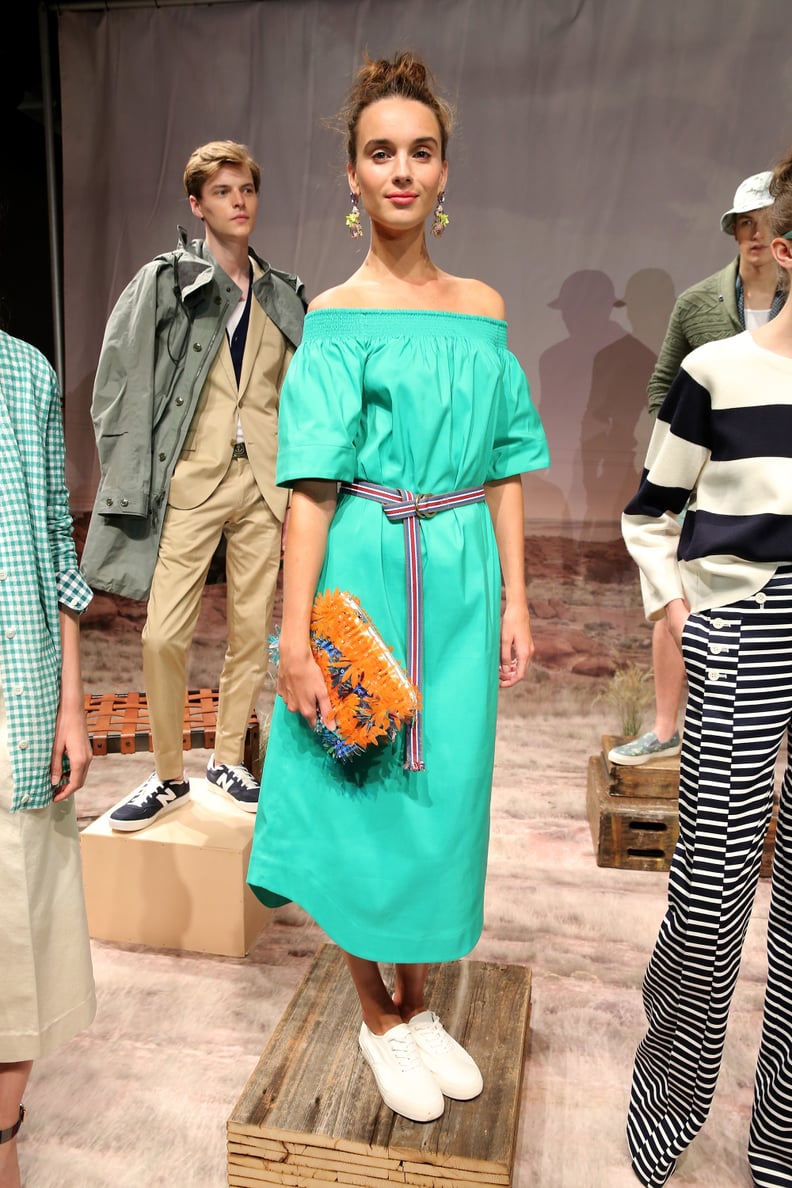 J.Crew Spring 2016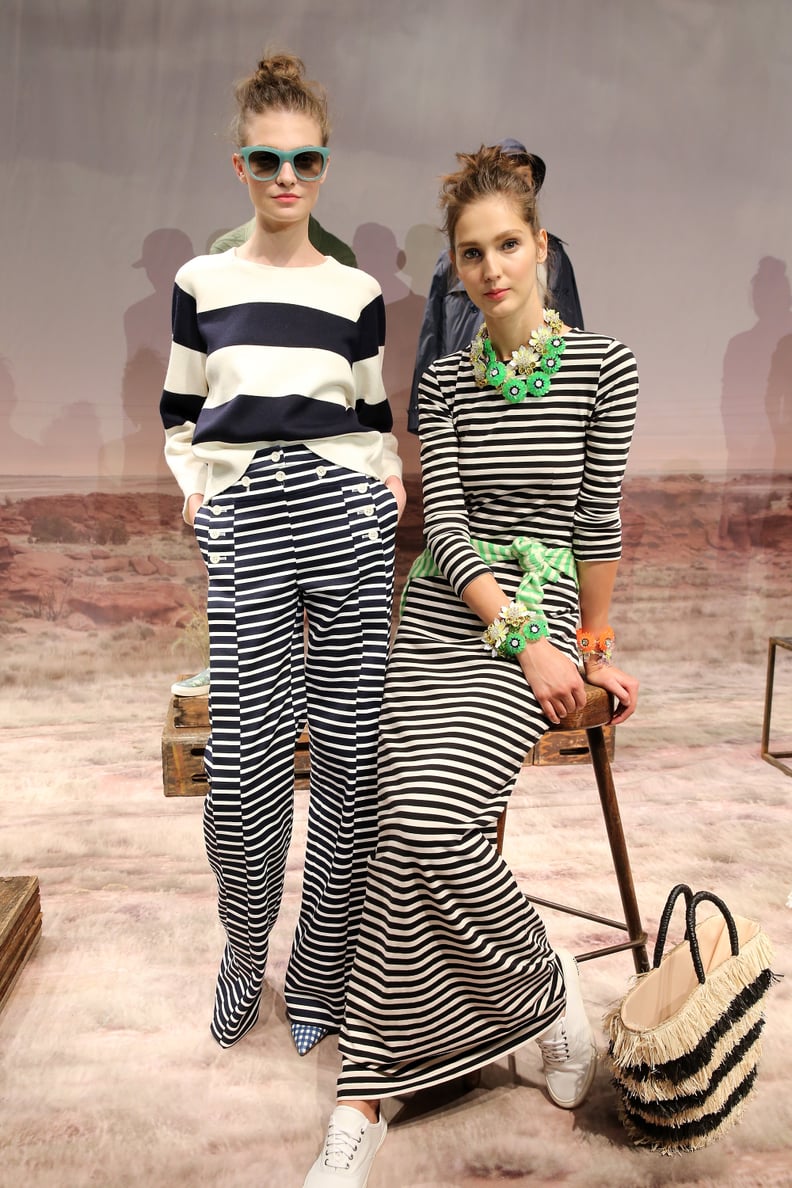 J.Crew Spring 2016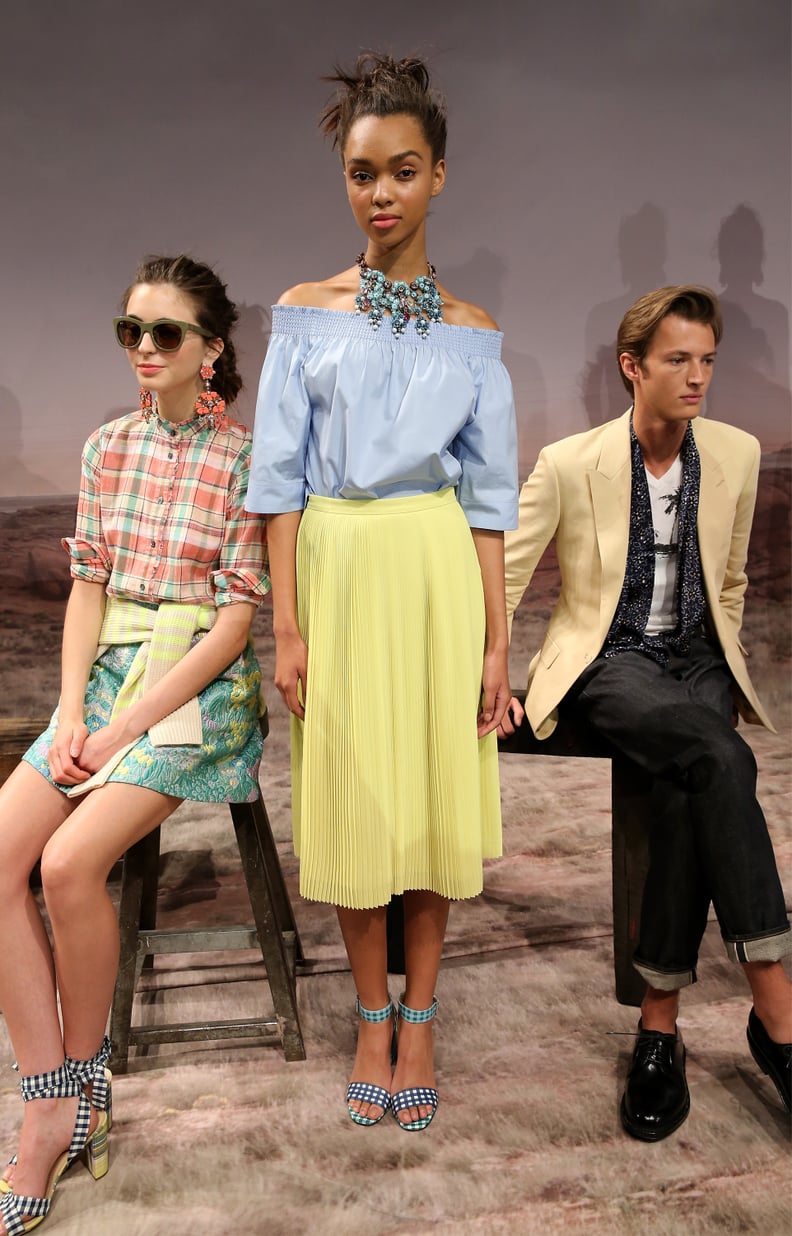 J.Crew Spring 2016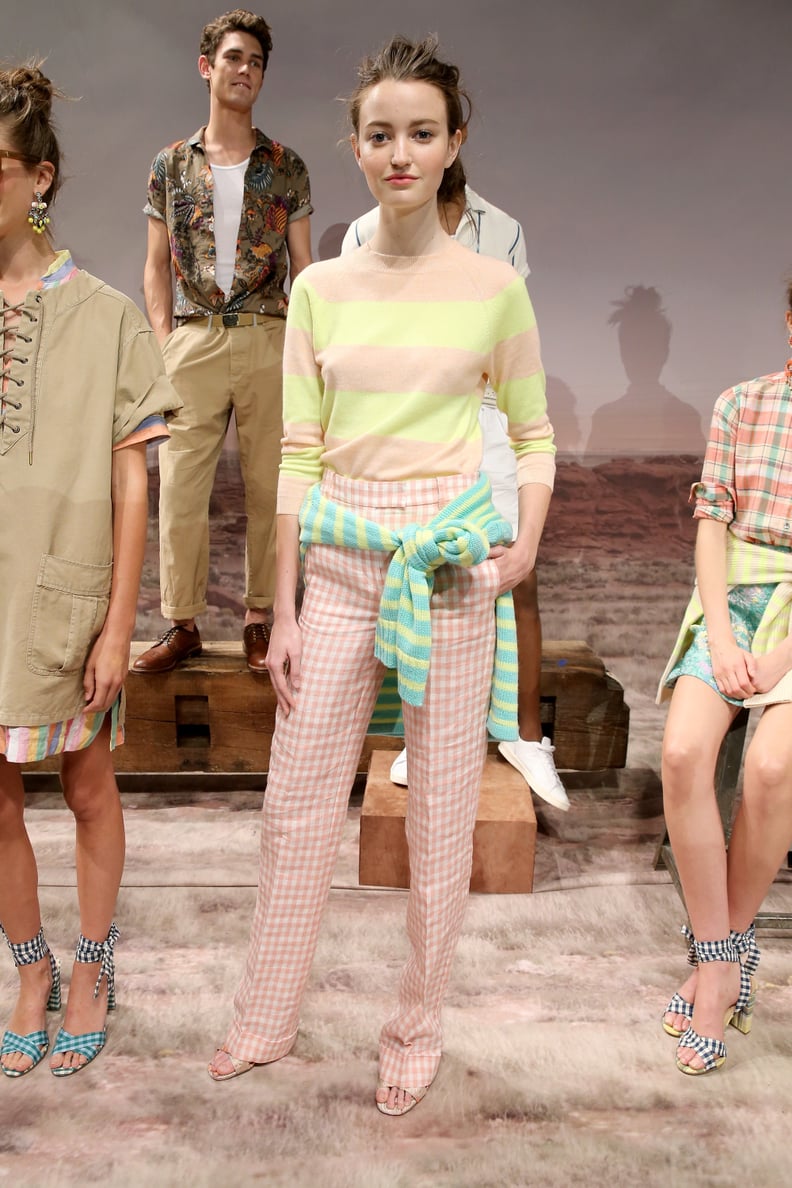 J.Crew Spring 2016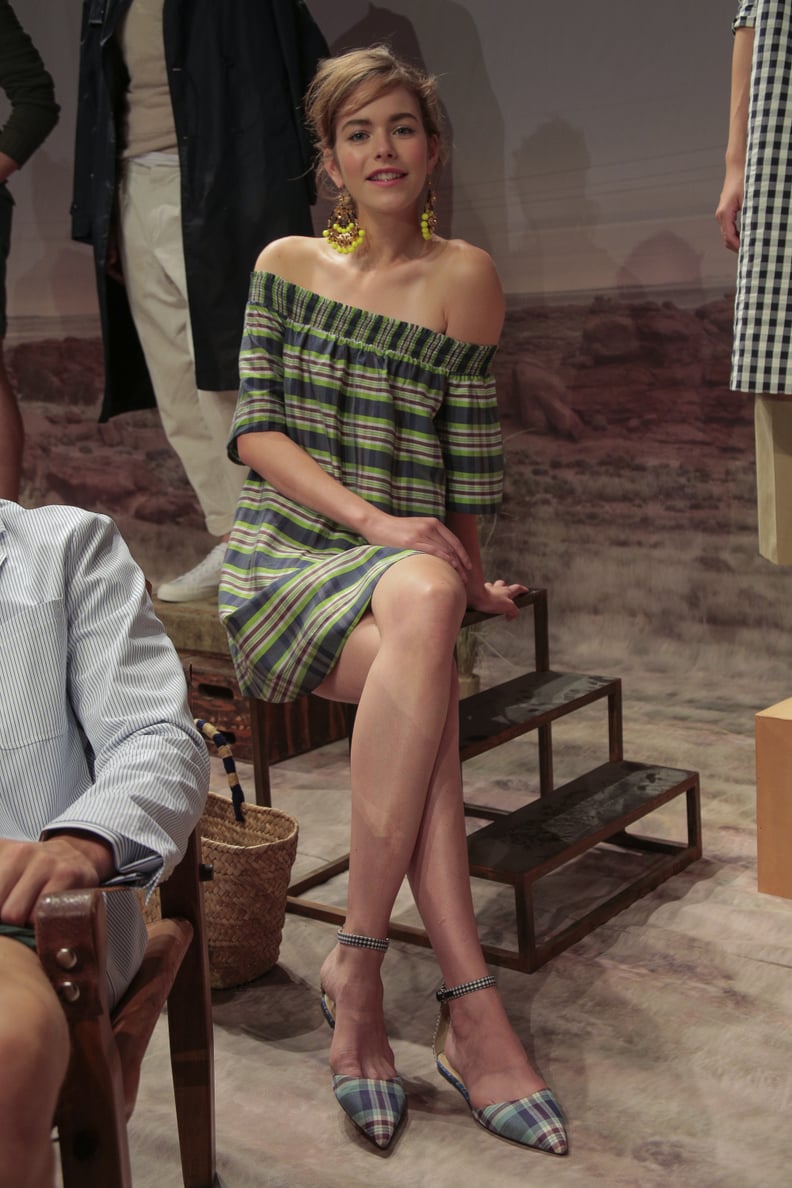 J.Crew Spring 2016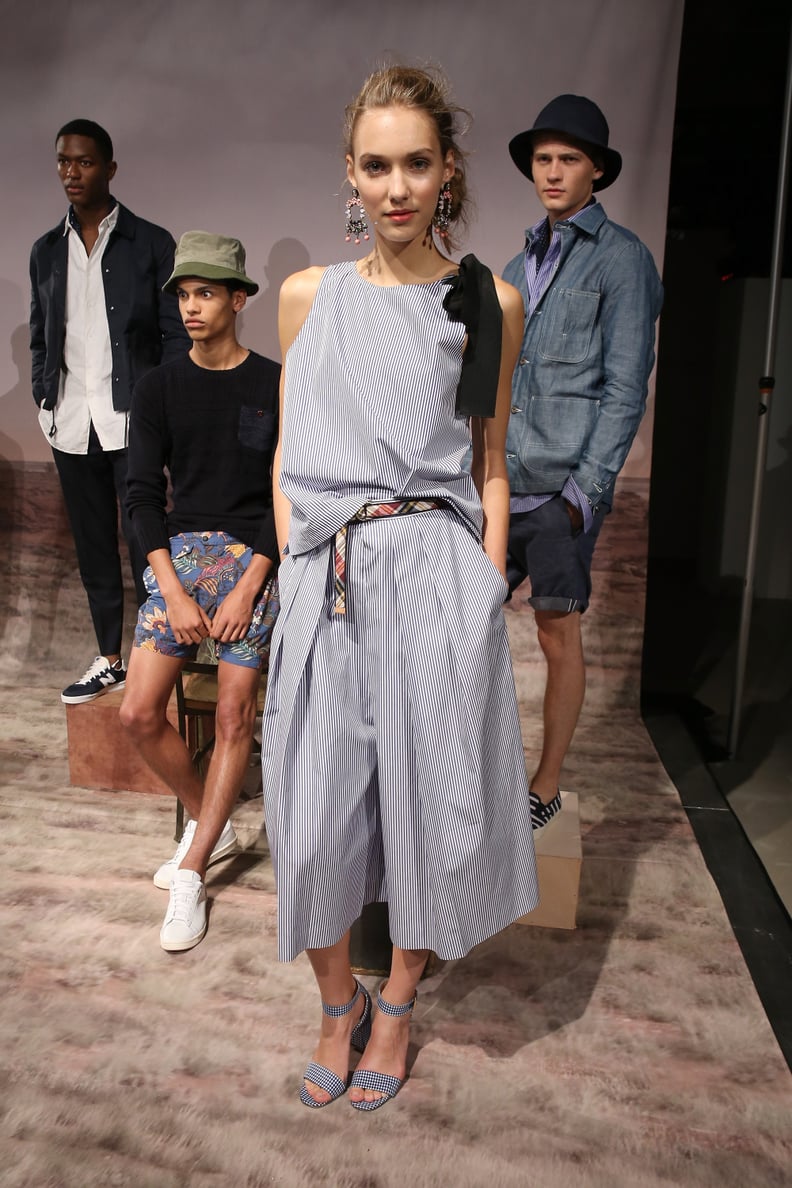 J.Crew Spring 2016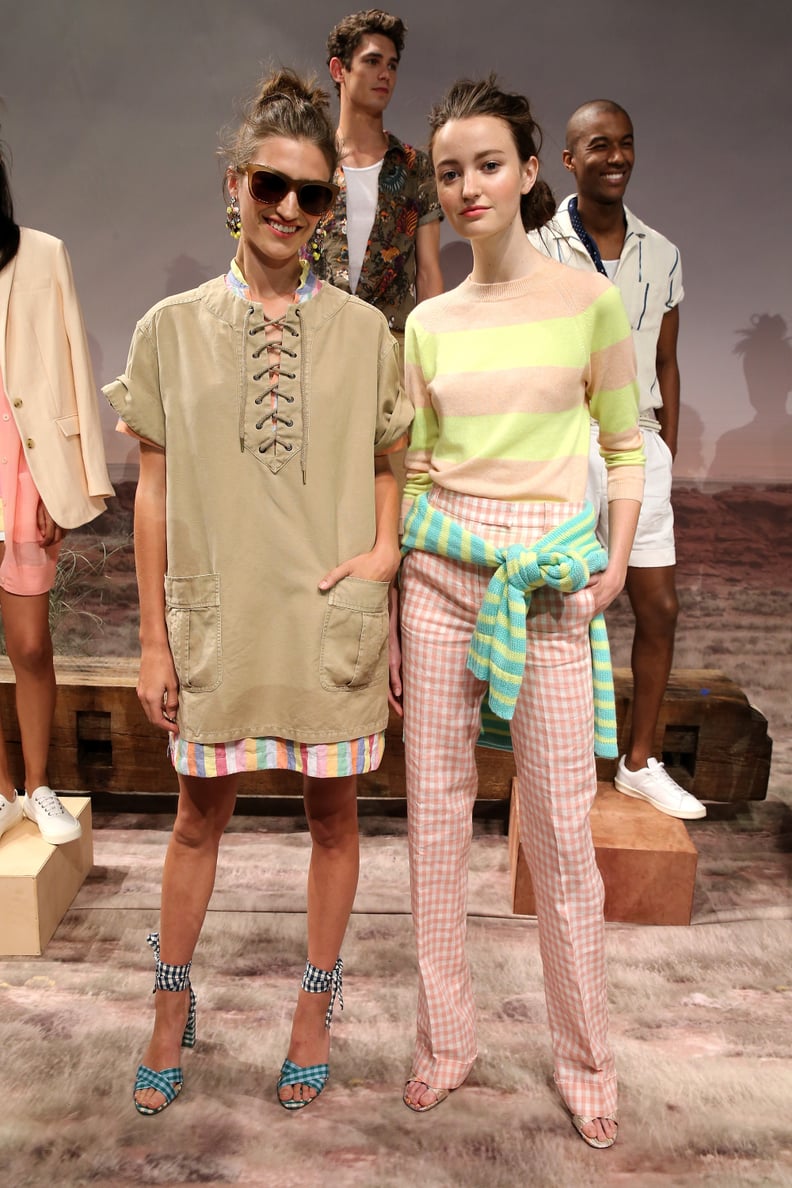 J.Crew Spring 2016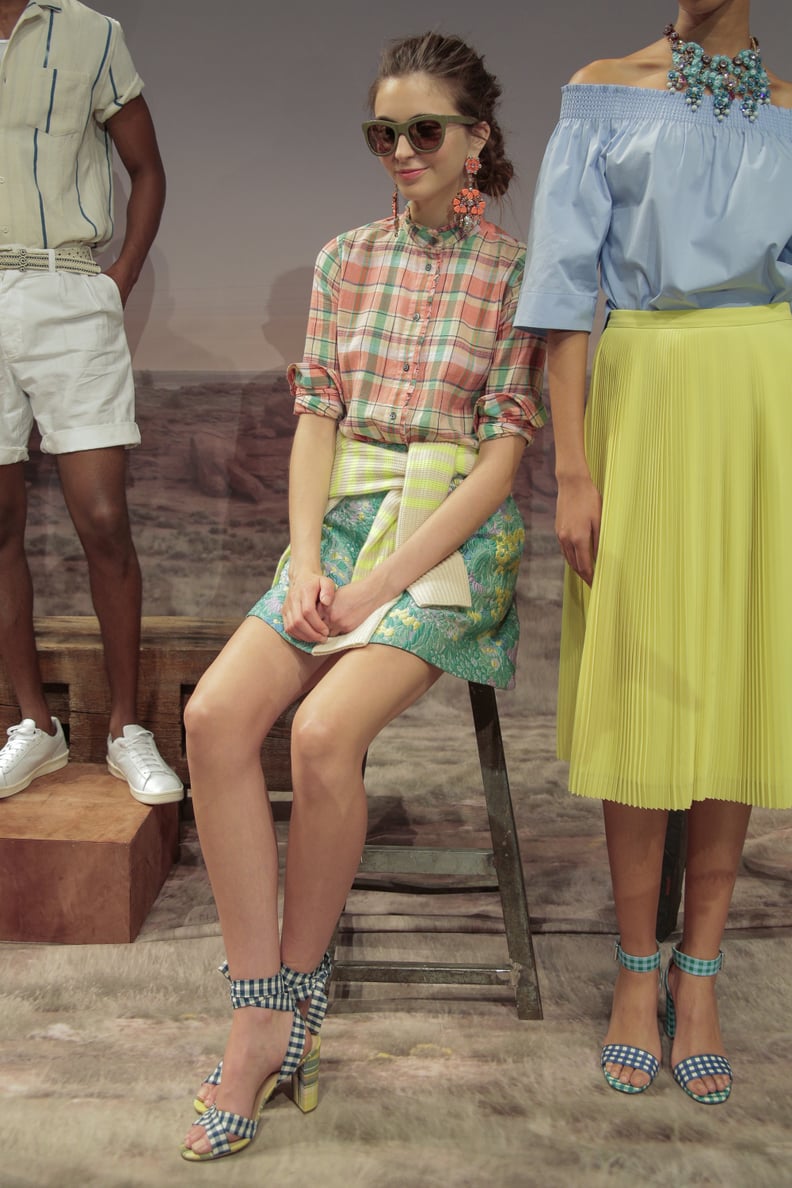 J.Crew Spring 2016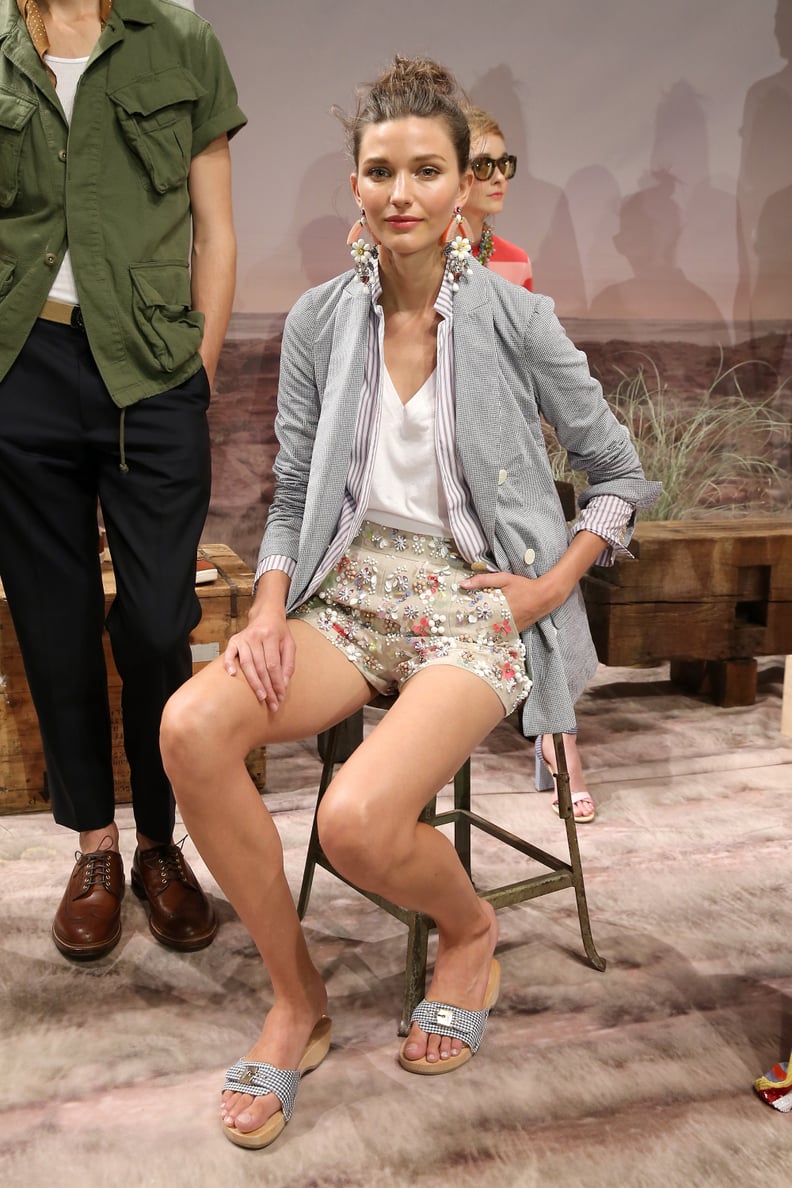 J.Crew Spring 2016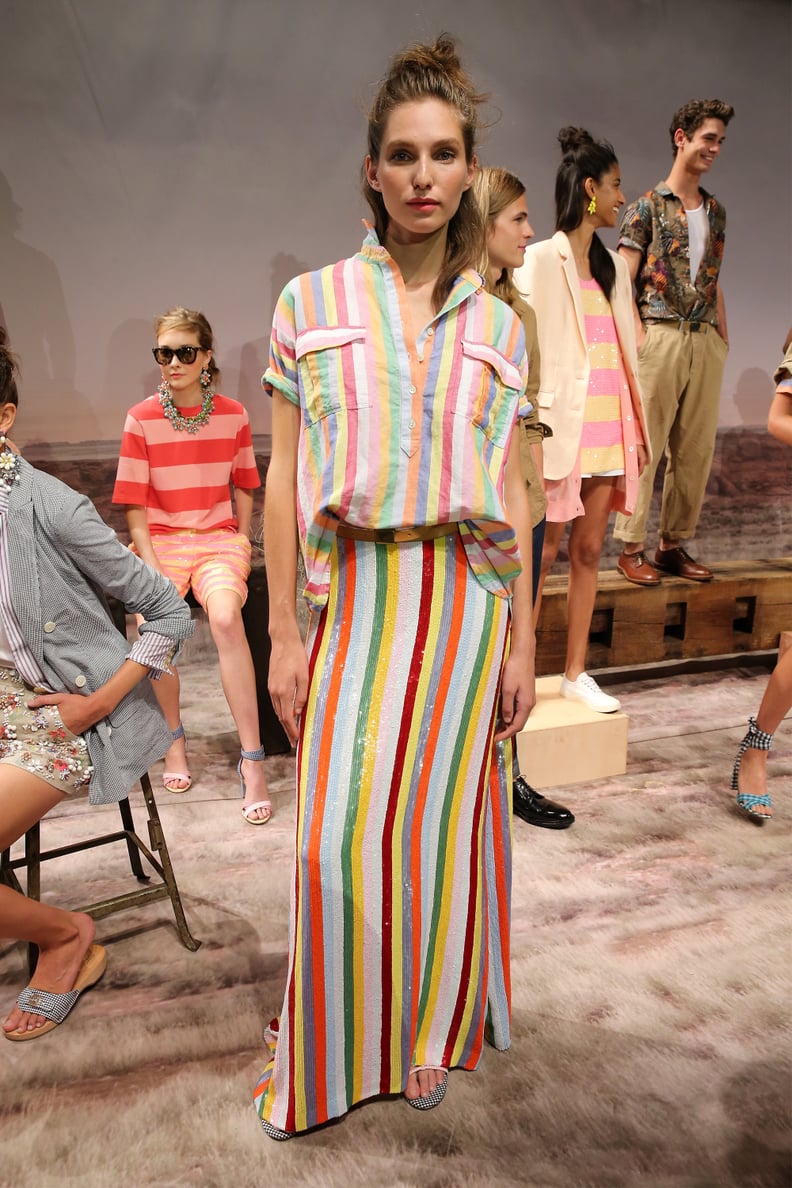 J.Crew Spring 2016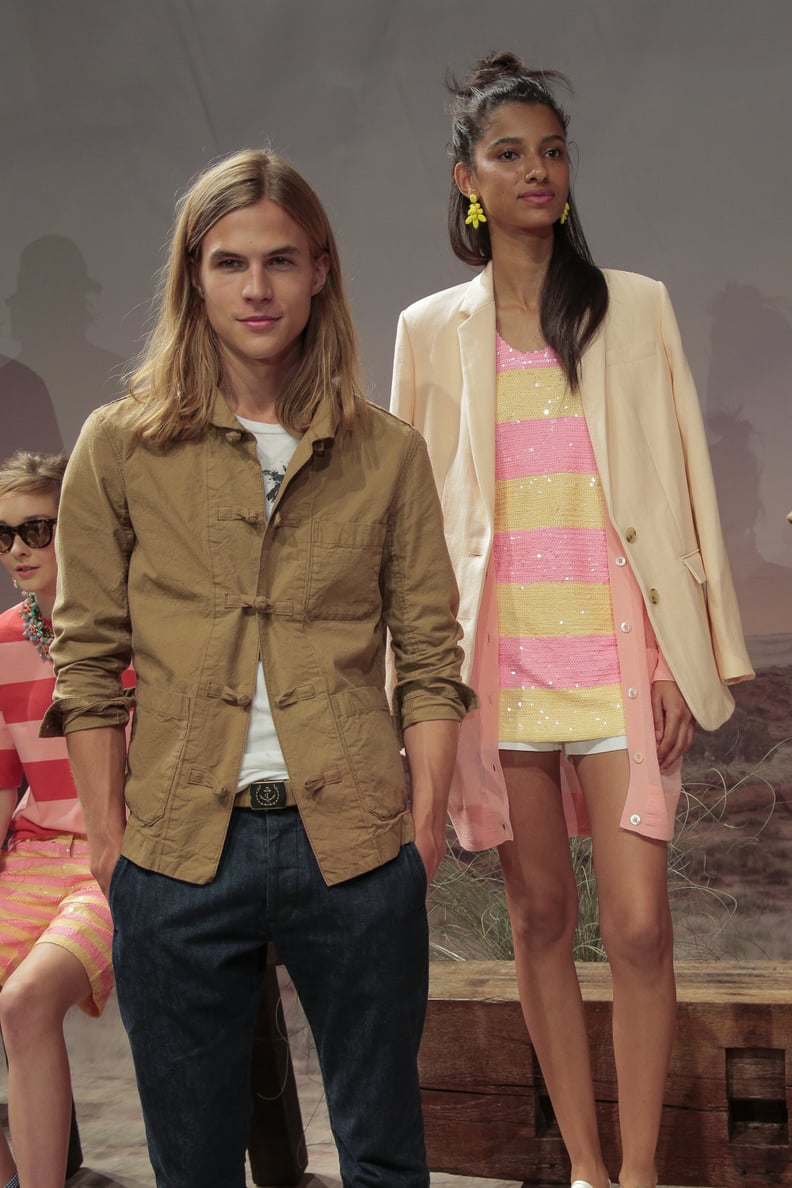 J.Crew Spring 2016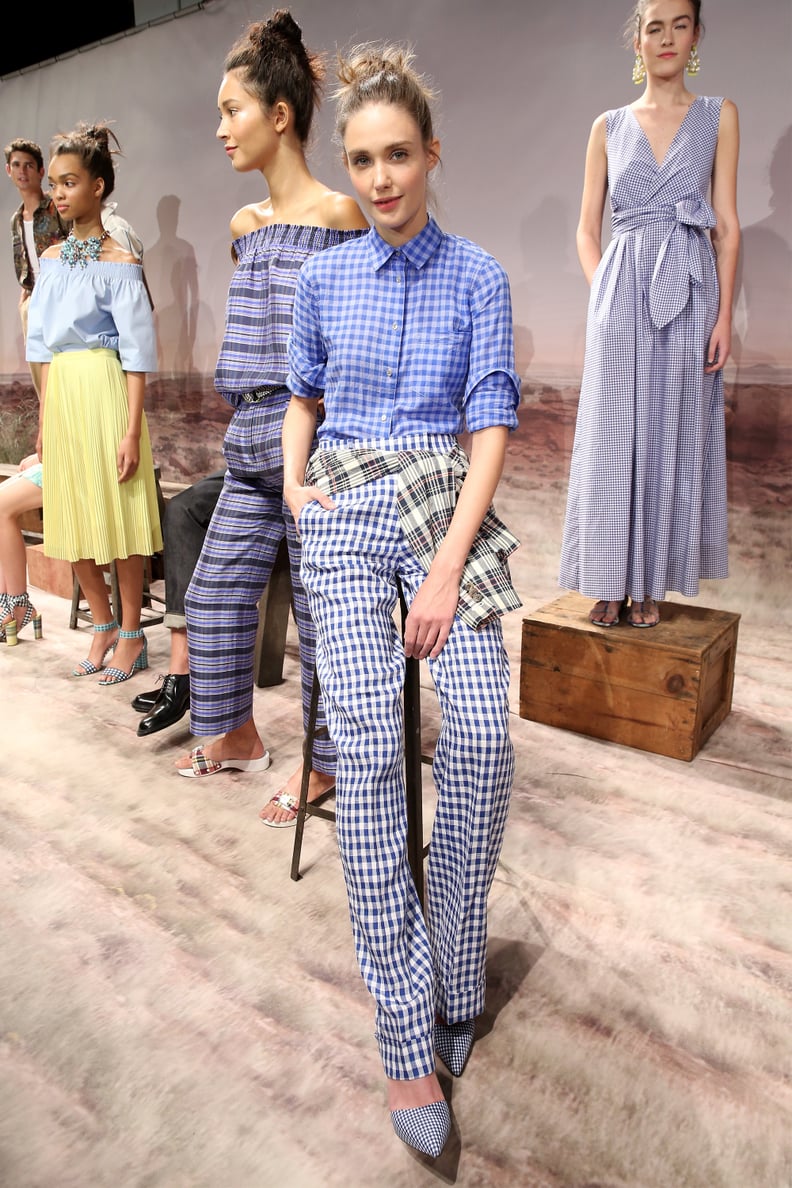 J.Crew Spring 2016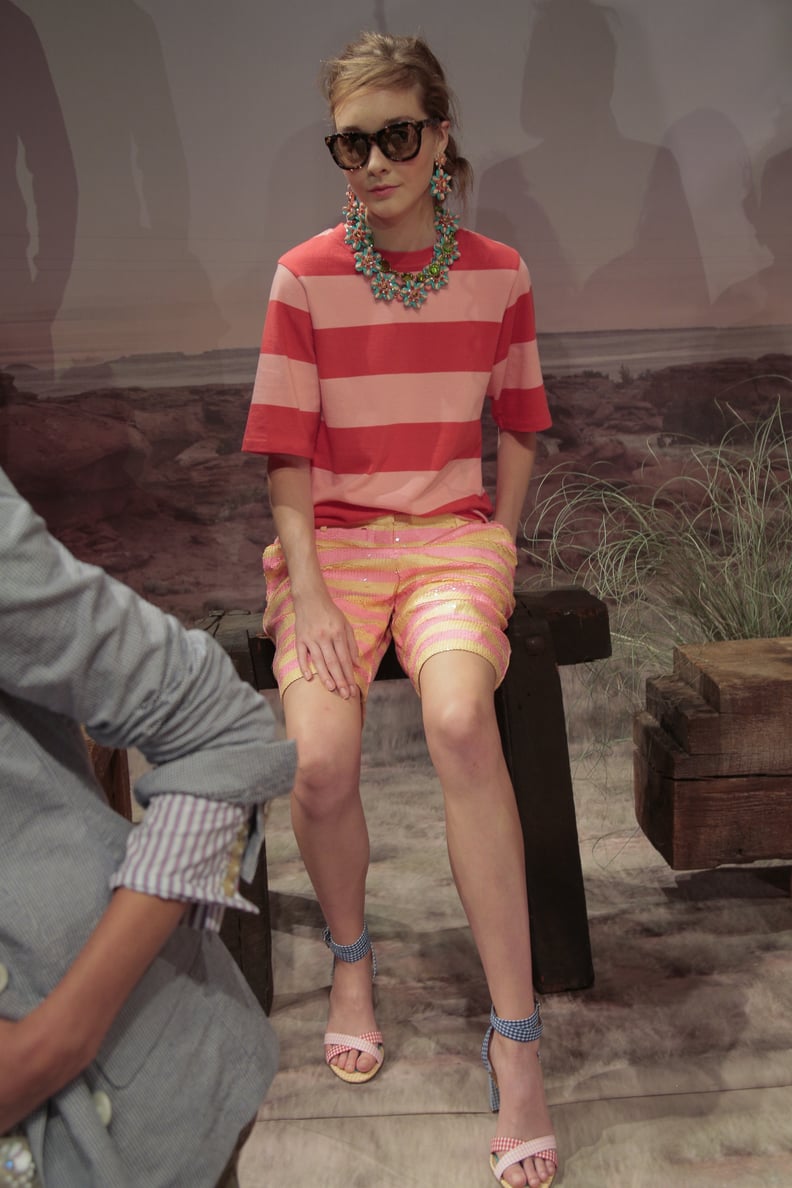 J.Crew Spring 2016