As POPSUGAR editors, we independently select and write about stuff we love and think you'll like too. If you buy a product we have recommended, we may receive affiliate commission, which in turn supports our work.
Kate Middleton might be the Duchess of Cambridge and married to the future King of England, but that doesn't mean she doesn't love a good pair of sweatpants. In fact, she has one pair of sweats that she's donned on more than one occasion, and we're kind of obsessed with them.
In October, Kate arrived at a Tennis For Kids event at London's National Tennis Centre, and of course she looked both chic and ready to play . . . in sweatpants and a sleek jacket. The duchess wore a black tennis jacket over a white tee adorned with a poppy pin, which is meant to pay tribute to fallen military men and women. She topped off her look with Nike sneakers and Montreal London track pants that are to die for.
This isn't the first time that Kate has worn these fun sweatpants. She was previously seen wearing them to another tennis workshop last year, this time in Edinburgh, Scotland. Because Kate is our sophisticated Cady Heron — you know that if she wore army pants and flip-flops, you'd totally buy army pants and flip-flops — we've found the exact pair of sweatpants that Kate wore while playing tennis in London last month, as well as other fabulous shoppable options to add into your workout wardrobe.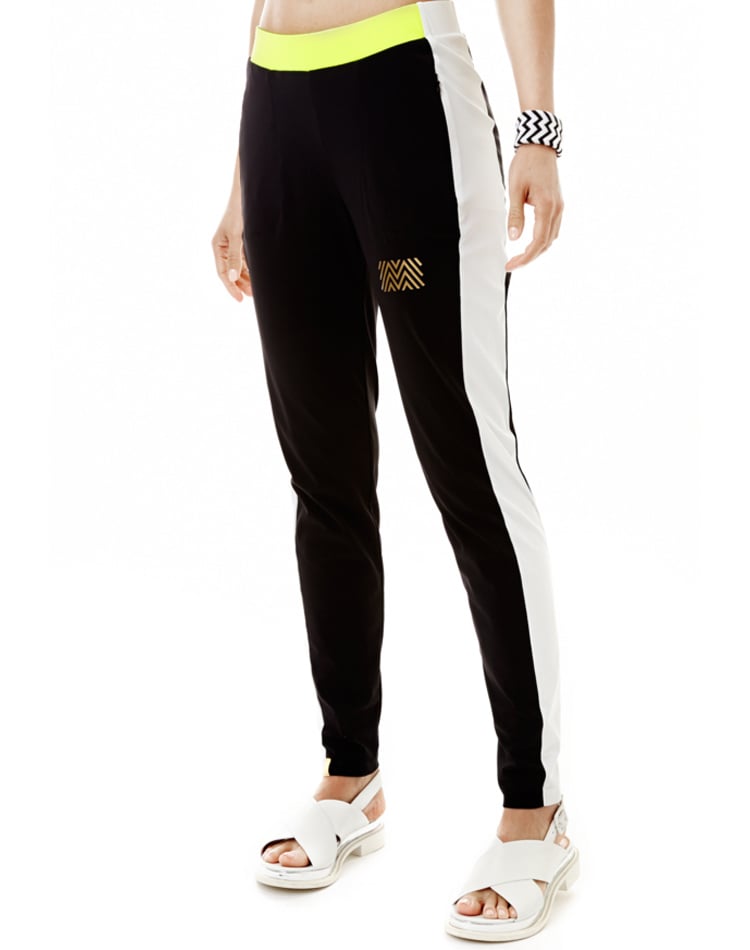 Montreal London Tuxedo Track Pant
If you want to look exactly like Kate — which, who could blame you? — the Montreal London Tuxedo Track Pant ($345) is the same pant she's donned on numerous occasions. It's so chic.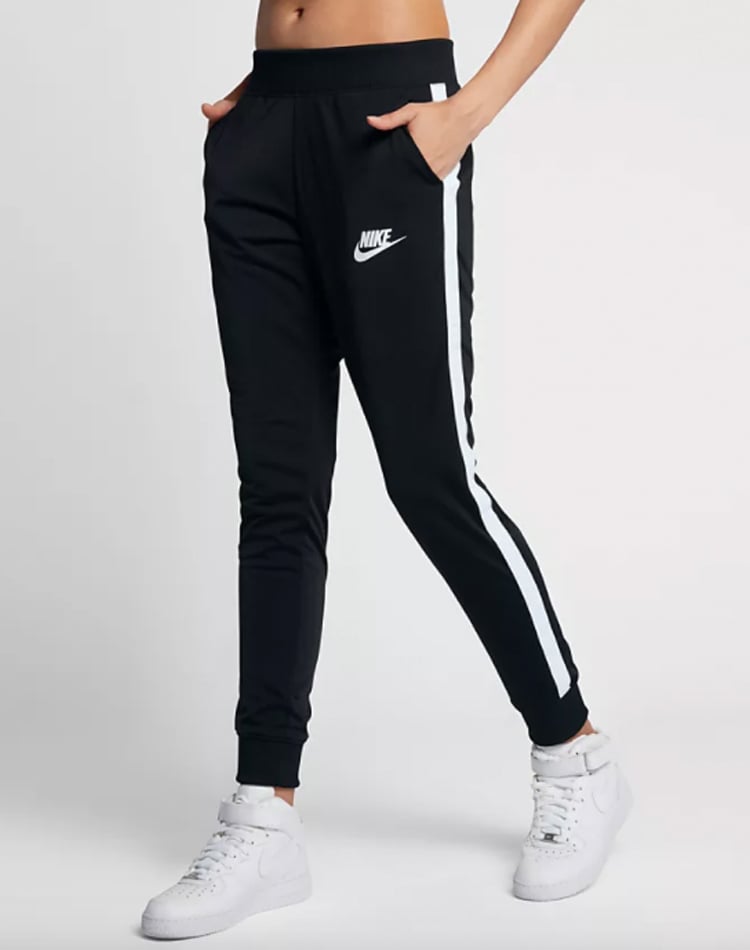 Nike Classic Women's Track Pant
The Nike Sportswear Women's Track Pant ($40) might not have a bright yellow band like the Duchess of Cambridge's workout look, but it does have the clean and crisp logo and white stripe detailing that are fit for a future queen.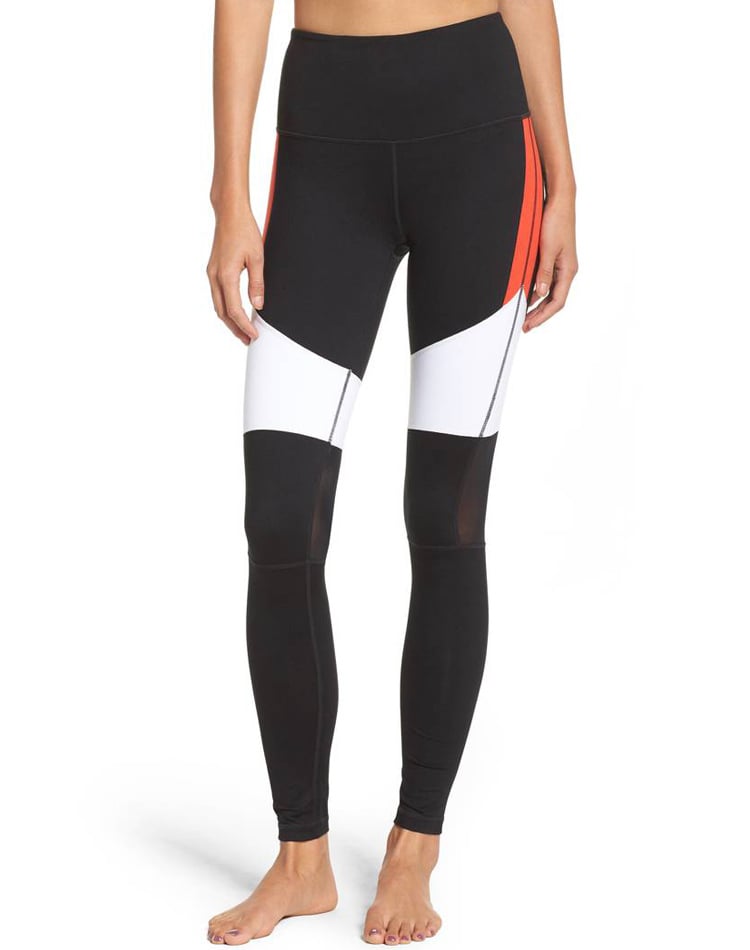 Zella Colorblock Leggings
The Zella Wonder High Waist Leggings ($65) are a must have for your workout wardrobe. Although they are tighter leggings than Kate's sweats, they have the color-pop appeal that we're drawn to.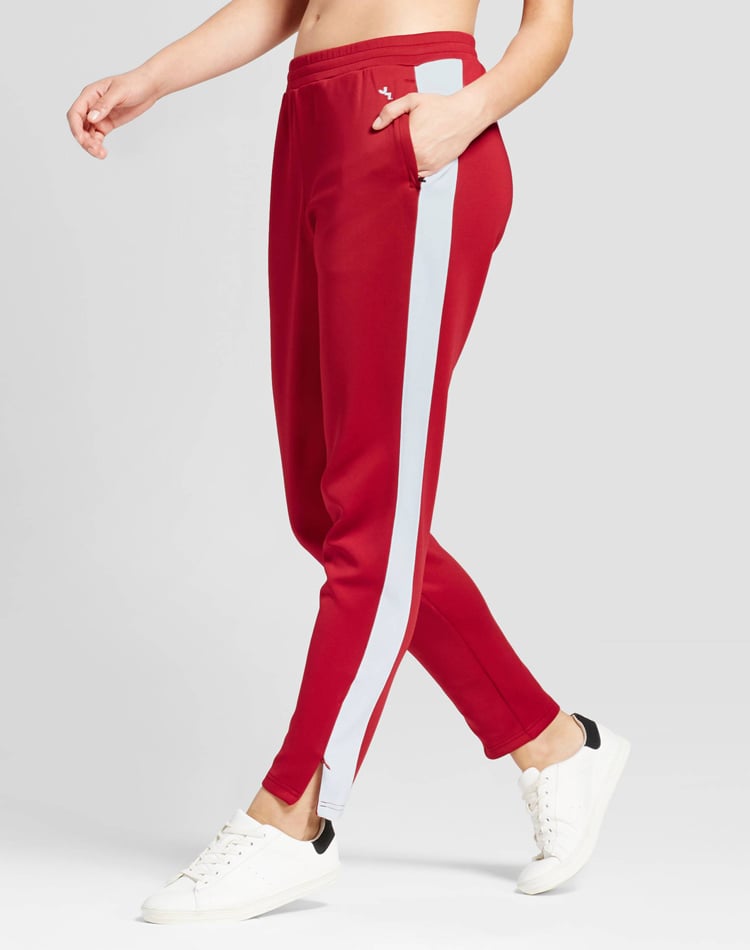 Target Women's Track Pant
OK, we know that the Target's JoyLab Women's Track Pant ($30) is bright red, and that's not necessarily a Kate-approved pant color, but they are so sassy. Plus, the white stripe really makes these pants stand out in a good way.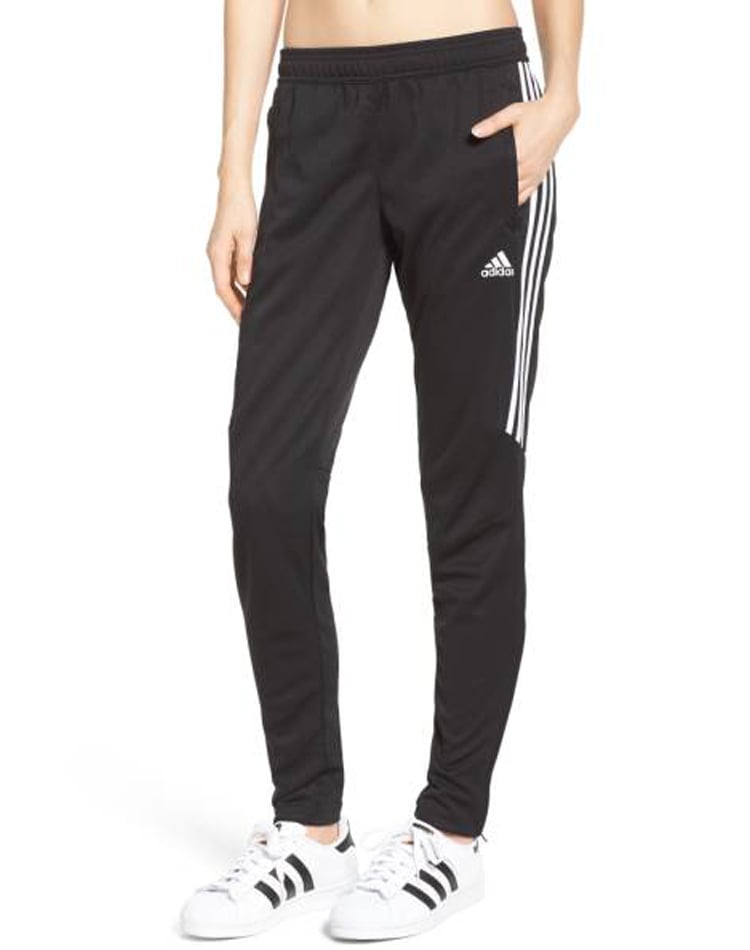 Adidas Classic Training Pants
For a classic look that's sure to impress and be comfortable, you should try the Adidas Trio 17 Training Pants ($45) available at Nordstrom. They don't have a full stripe down the side, but the half-stripe is just as cool.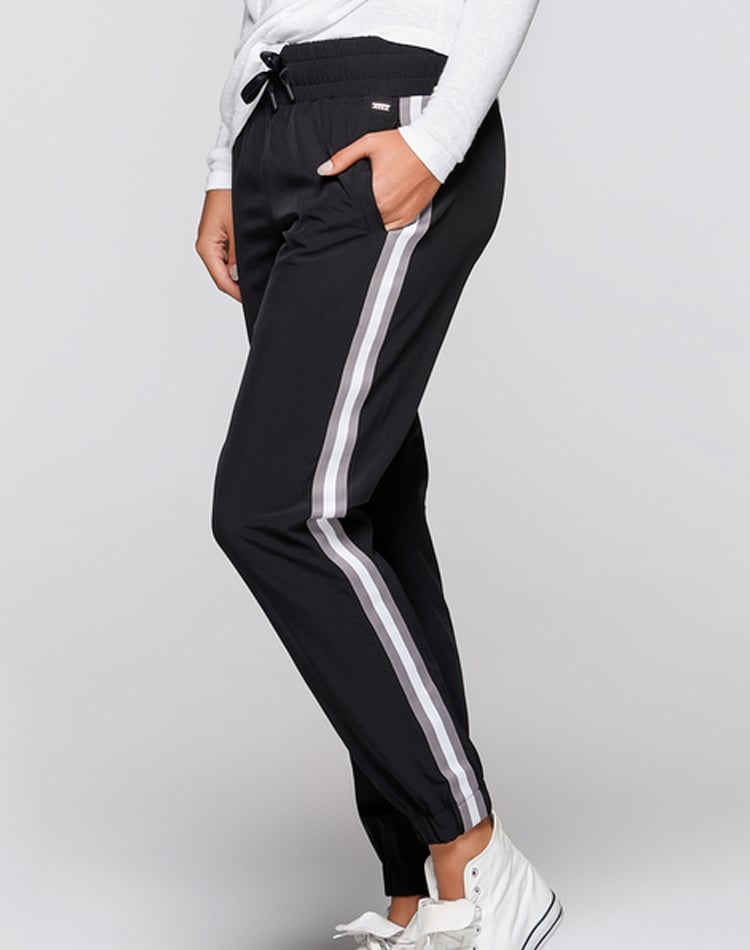 Lorna Jane Delta Active Pants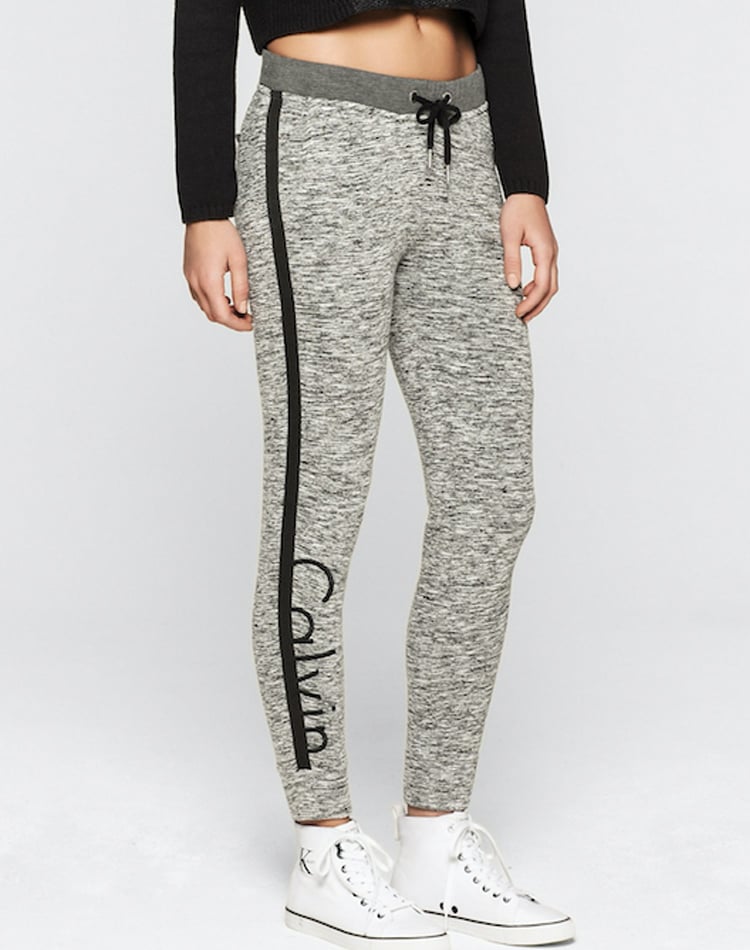 Calvin Klein Logo Sweatpants
Your workout gear doesn't have to be drab, as proven by Kate, so we suggest if black isn't your color to purchase these Calvin Klein Melange Logo Sweatpants ($128). They're on trend with the stripe detailing as well as the heather gray coloring.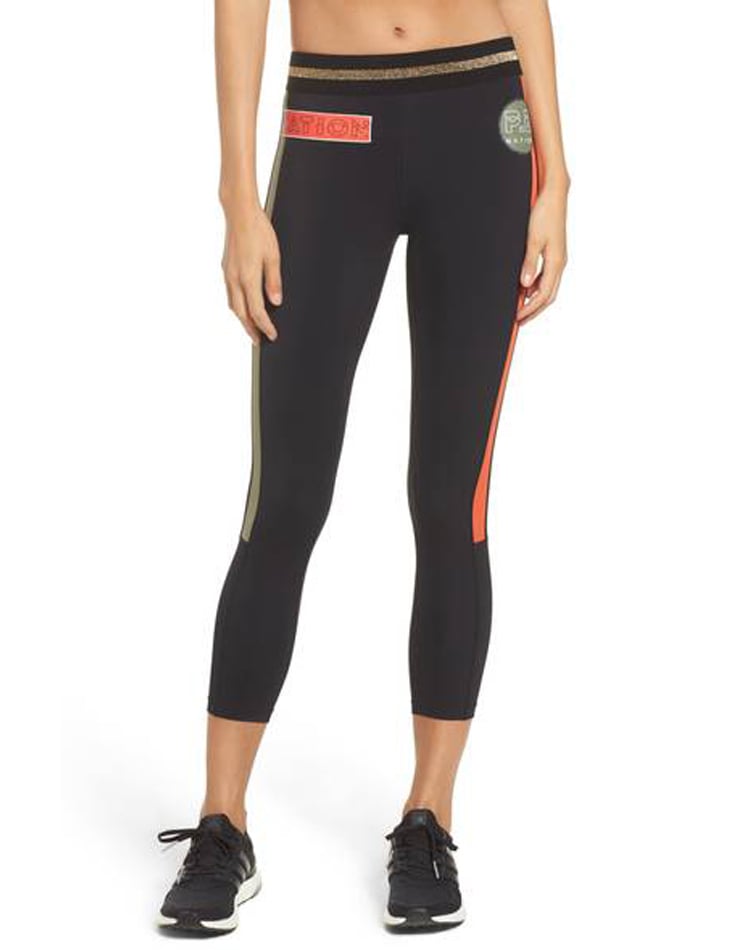 P.E. Nation Capri Leggings
These P.E. Nation On Deck Capri Leggings ($160), which are available at Nordstrom, are basically the legging version of Kate's fun sweats. They have pops of color, both orange and green stripes, and a funky logo at the hipline . . . so cute!