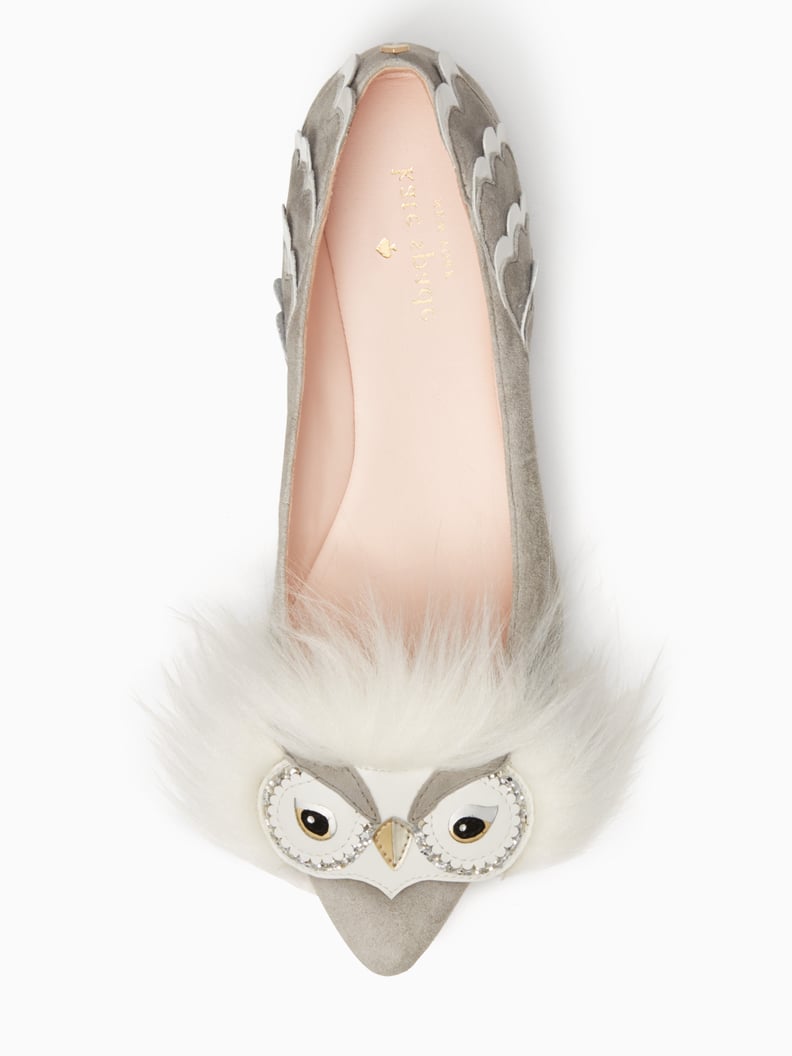 As POPSUGAR editors, we independently select and write about stuff we love and think you'll like too. If you buy a product we have recommended, we may receive affiliate commission, which in turn supports our work.
Kate Spade has really been bringing its A game when it comes to gift-worthy products. We first fell in love with the sparkly Champagne collection, and now we're freaking out over a new pair of shoes. These Nora Flats ($228) look like little owls, complete with big, round eyes and plenty of fluff.
Can you imagine how many compliments you'll get just walking down the street in this cute design? They're the perfect item to add a spring in your step and take an outfit from ordinary to whimsical. The flats were just released, so all sizes are currently available. Whether you are owl-obsessed or know a friend who would flip out over these shoes, they are definitely worth the splurge.
We'll be rocking these flats with jeans, party dresses, and — let's face it — every outfit we own. Consider our credit cards to be charged.