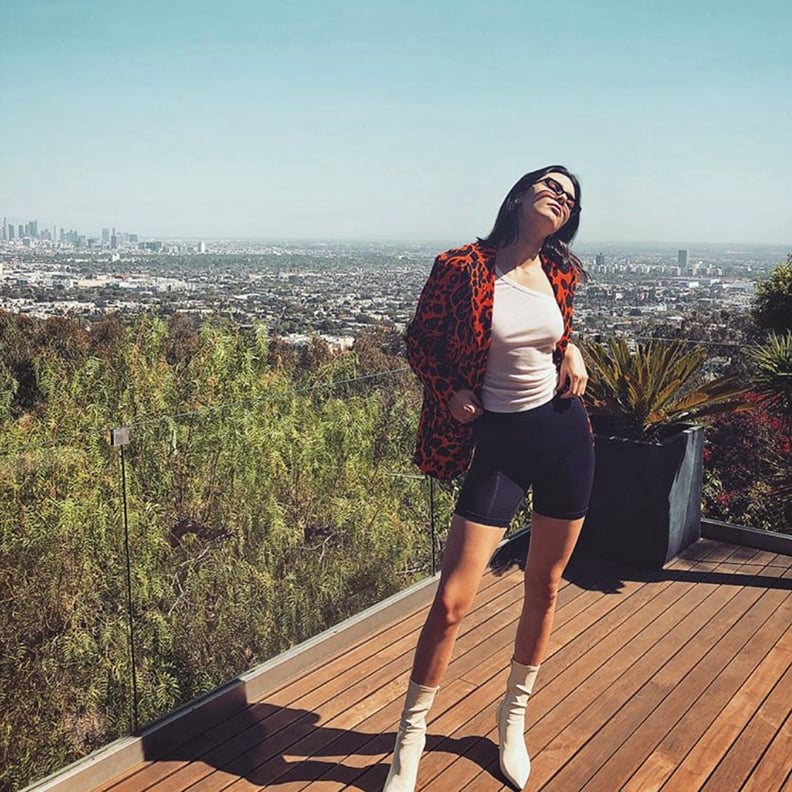 Update Apr. 17, 2018: Kendall Jenner and Daniel Chetrit have reportedly been issued a cease and desist letter for the use of the name "Pizza Boys" from Robert Karaguezian, the founder of a LA-based brand called "Pizzaboyzzz." The letter urges the duo to immediately halt the sale of merchandise or advertising any content at all that uses the trademarked name.
Update Apr. 13, 2018: Kendall Jenner announced her collaboration with Beats 1. She'll be hosting a radio show with friend and DJ Daniel Chetrit, inviting likely friends such as Hailey Baldwin, sister Kylie, and, apparently, Derek Blasberg to join in on some good old conversation. The first episode, dropping on April 13 at 10 a.m. PT (easy listening for the drive to Coachella), can be downloaded here. The Pizza Boys Instagram account will probably be used to tease merch and upcoming appearances on the series, if we had to guess. In that case, we suggest you follow it!
Original post: "WHAT IS IT?" we thought, wide-eyed, as we stared at the new @pizzaboys Instagram Kendall and Kylie Jenner just launched. Kendall teased this project back in June 2017, when she styled her gingham bikini with Pizza Boys merch from the DJ group. Obviously, the designer duo have had this kitschy little feed in the works for some time, but we aren't sure what, exactly, it is. A new brand that makes pizza clutches, perhaps?
And wait — Kendall and Kylie were wearing them in the pool, so are they waterproof? We really aren't sure. All we know is that Pizza Boys is quickly gaining followers, like Hailey Baldwin and some other fans. If you too are excited about more Jenner content to double tap, that's reason enough to celebrate. Read on to get all the details.
Kendall Began Teasing Pizza Boys in June 2017
In March 2018, Kendall Released a Teaser Message
It Involved a Shot of Her and Sister Kylie in the Pool
She Followed Up With Some Teaser Graphics
Derek Blasberg Helped Announce the New Series on His Account
Kendall Revealed Her New Pizza Boys Radio Show on the First Day of Coachella 2018