A Baby Bump and a Peplum Top Are Not the Same Thing, Says Khloé Kardashian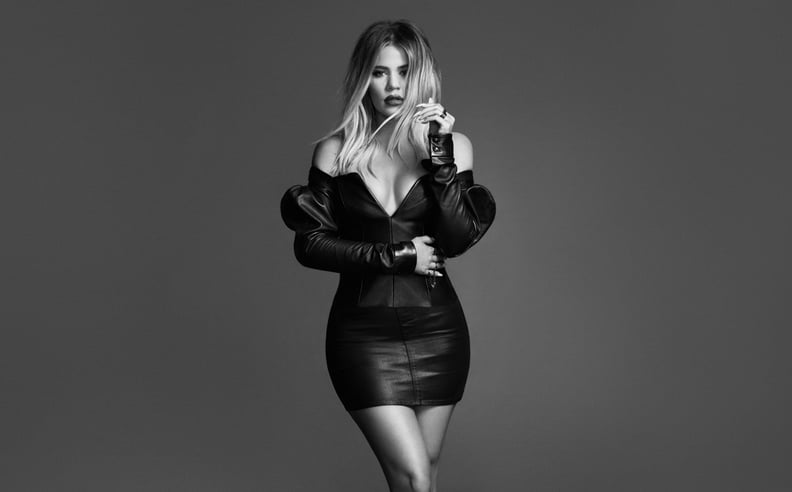 Good American
Khloé Kardashian has finally addressed reports that she's pregnant. Well, sort of. The 33-year-old star recently shared campaign images for her latest collection of Good American denim. In several shots, Khloé modeled a waxed denim skirt paired with a leather peplum top. Fans, however, were quick to mistake the peplum top for a budding baby bump. That's when Khloé stepped into the Instagram comments to clear some things up.
In a comment that was screenshotted and rapidly circulated by her fans, Khloé wrote, "This is a peplum shirt. It flares out at the bottom. It's just the way the shirt is designed." Adding, "In some of the next pictures coming up from the SAME shoot, I'm in a crop top. Showing a lot of skin."
Based on her comments and the nature of campaigns, it can now be assumed that these pictures were shot quite a while back. That being said, her comment also doesn't definitively deny the reports that she's expecting her first child. As a general rule, it's pretty gauche to assume that someone is pregnant based on appearances or clothing alone. In the meantime, let's just wait for Khloé to give us the official word . . . maybe on Instagram?