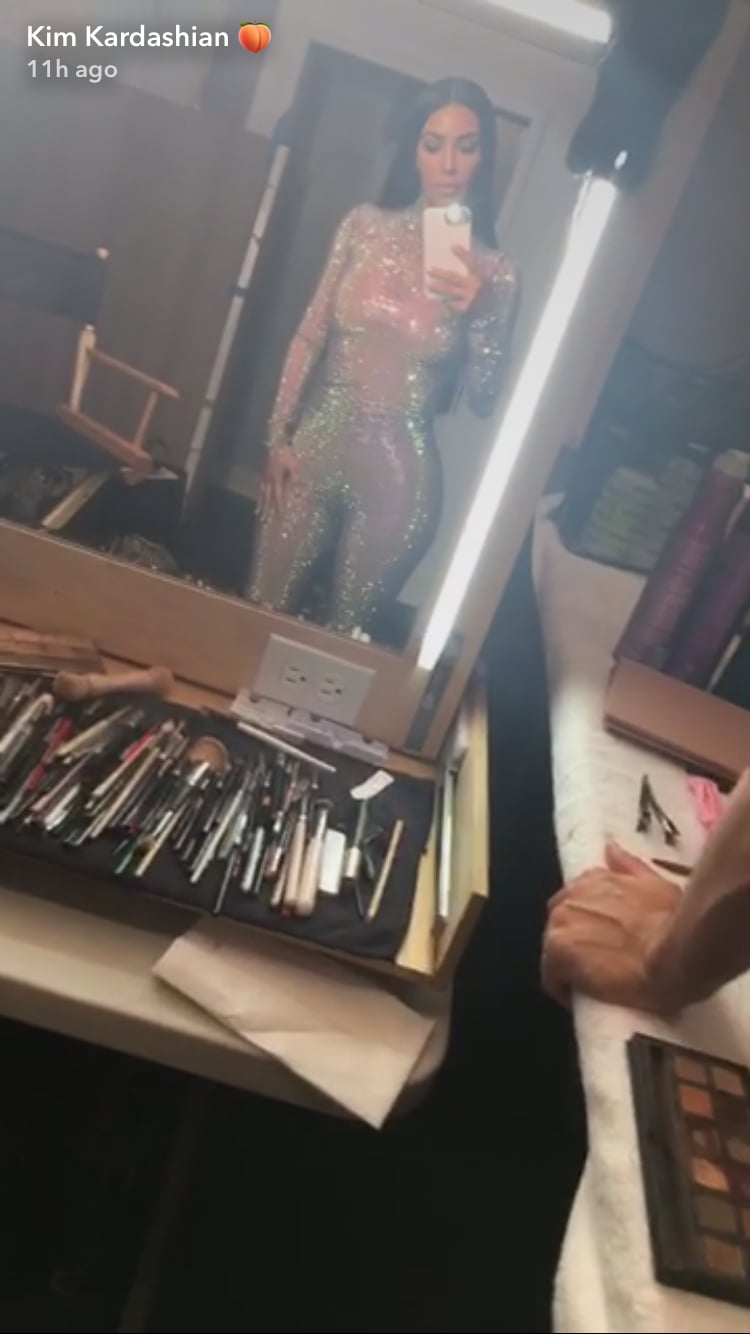 Snapchat user Kim Kardashian
Snapchat user Kim Kardashian
It should come as no surprise that Kim Kardashian is working on something secretive yet again. After teasing her upcoming KKW Beauty launch, the multi-hyphenate shared some behind-the-scenes footage from an undisclosed photo shoot. In the videos shared with her followers, Kim is wearing a head-to-toe bedazzled bodysuit.
Kim snapped various videos of herself getting ready for the shoot. Before slipping into the crystallized bodysuit, Kim shared a video of herself wearing shapewear and said, "Set vibes." She later posed in front of a mirror while wearing the showstopping ensemble. The bodysuit comes from Gucci's Fall 2017 collection and is actually comprised of a crystal net top and matching leggings that retail for a combined $7,180. Rihanna famously sported the entire runway look — face mask included — at Coachella.
In addition to Kim's videos, makeup artist Mario Dedivanovic shared a seductive video of Kim strutting it in front of a pool. In his Instagram caption, Mario simply said, "She glows." While we await additional details about this flashy shoot, browse pictures of Kim in the blinding bodysuit ahead.