As POPSUGAR editors, we independently select and write about stuff we love and think you'll like too. If you buy a product we have recommended, we may receive affiliate commission, which in turn supports our work.
The force behind Kim Kardashian's fashion isn't necessarily her stylist; it's her husband, Kanye West. (Remember when he cleaned out her closet?) The star revealed on an episode of Keeping Up With the Kardashians that it was Kanye who urged her, or rather persuaded her, to ditch oversize sunglasses for smaller, trendy frames:
"[Kanye] sent me a whole email like, 'You cannot wear big glasses anymore. It's all about tiny little glasses,'" Kim said. "He sent me like, millions of '90s photos with tiny little glasses like this."
A peek into Kim's past shows that she gravitates toward oversize frames, often shielding herself from the paparazzi in ski-goggle-type sunglasses. All that changed in May 2017, however, when she stepped out in a pair of Matrix-inspired shades. The retro style is popular with the celebrity crowd, including Kim's sisters Kourtney Kardashian and Kendall Jenner, who have rocked the shades on multiple occasions. Maybe they too got the memo from Kanye about tiny frames. Since Kim's major reveal, we're now wondering what else has Kanye influenced Kim to wear, aside from his Yeezy Season 6 collection, of course.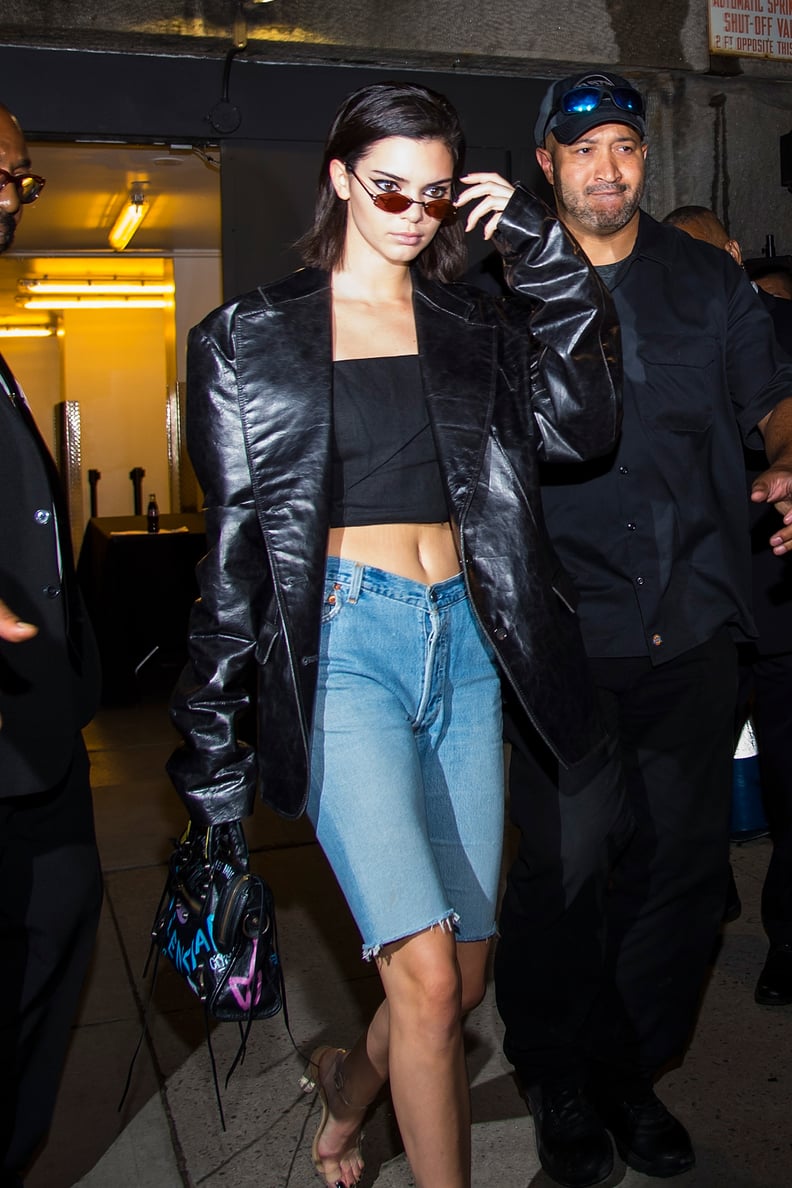 Kendall Jenner's on Board, Too, Rocking Tiny Sunglasses With Every Outfit
The work of Kanye West? We think so.
Asos Purple Sunglasses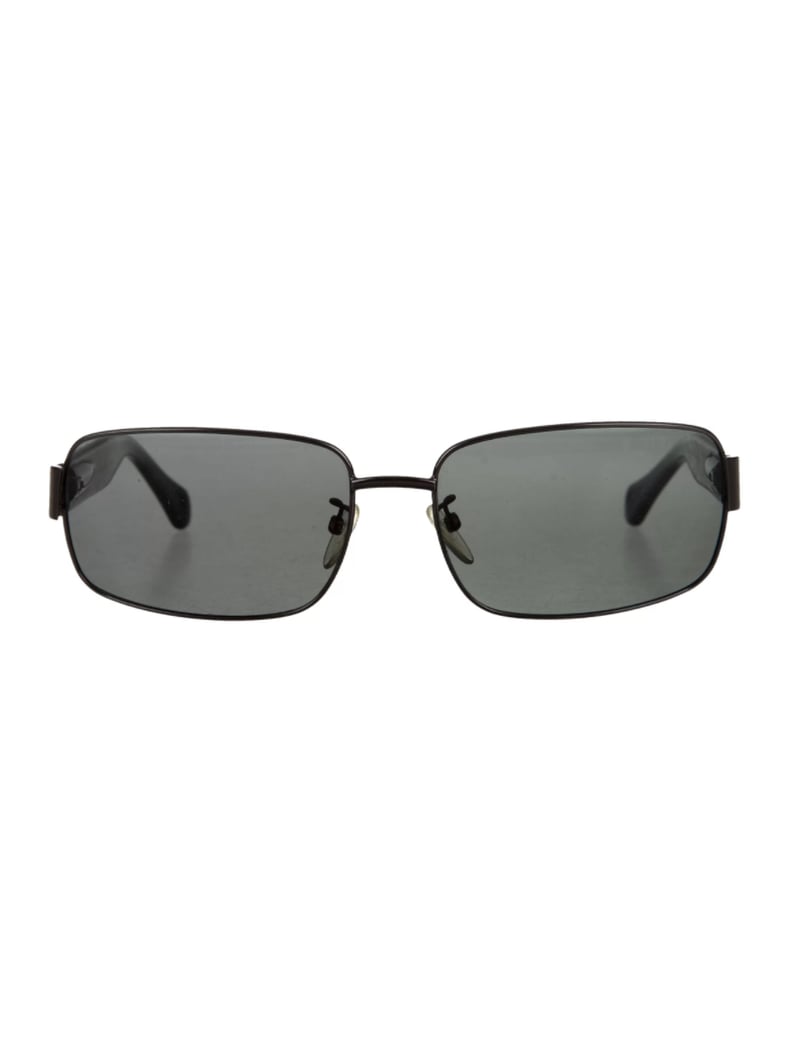 Ermenegildo Zegna Sunglasses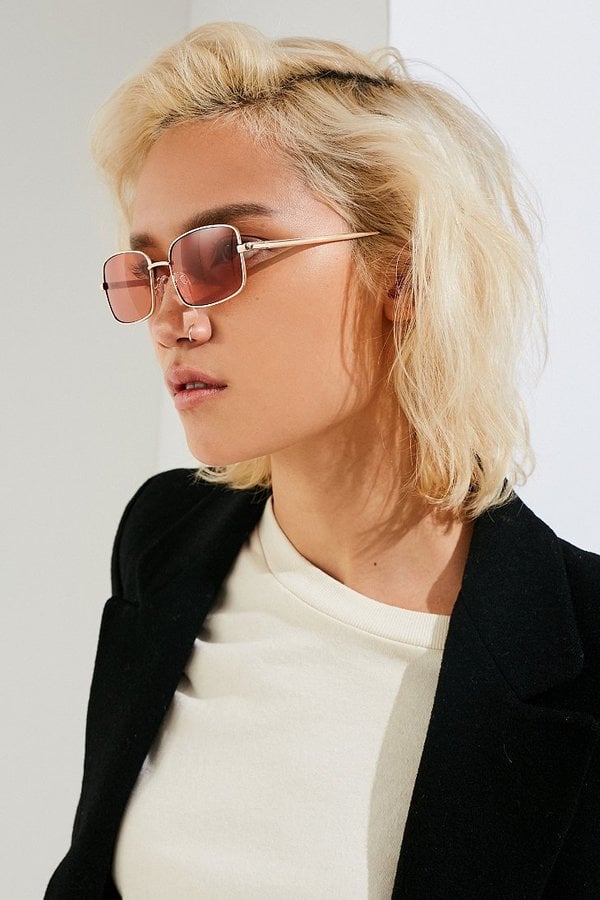 Urban Outfitters Sunglasses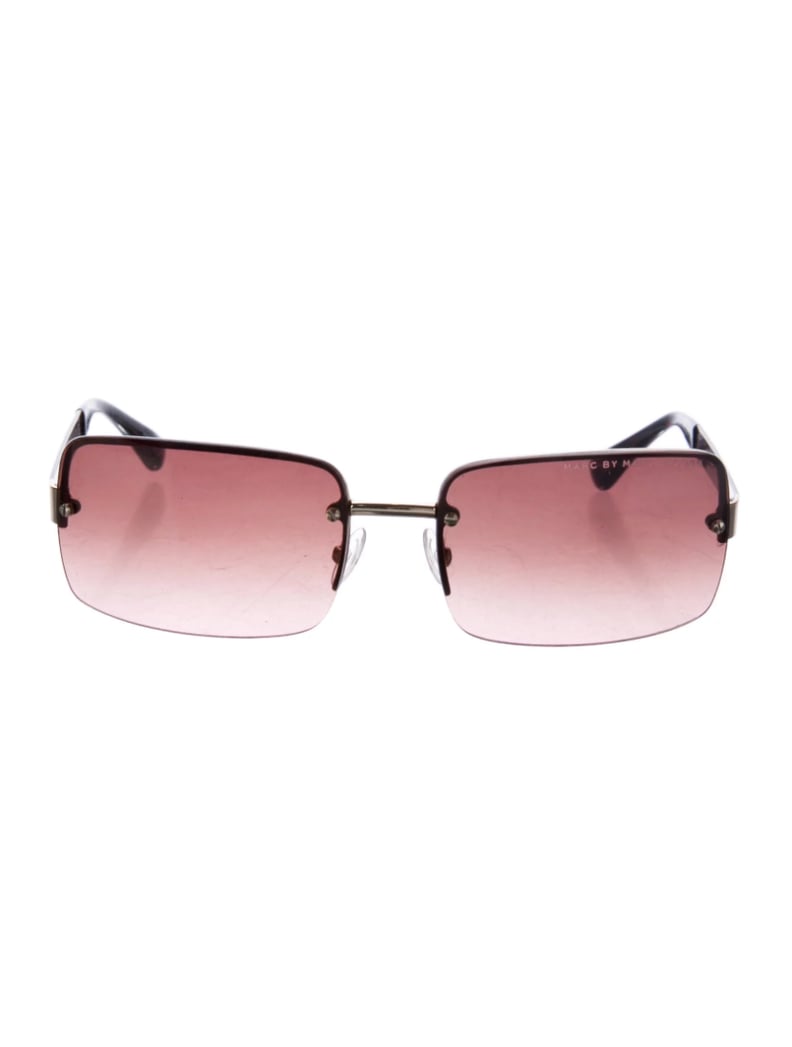 Marc by Marc Jacobs Sunglasses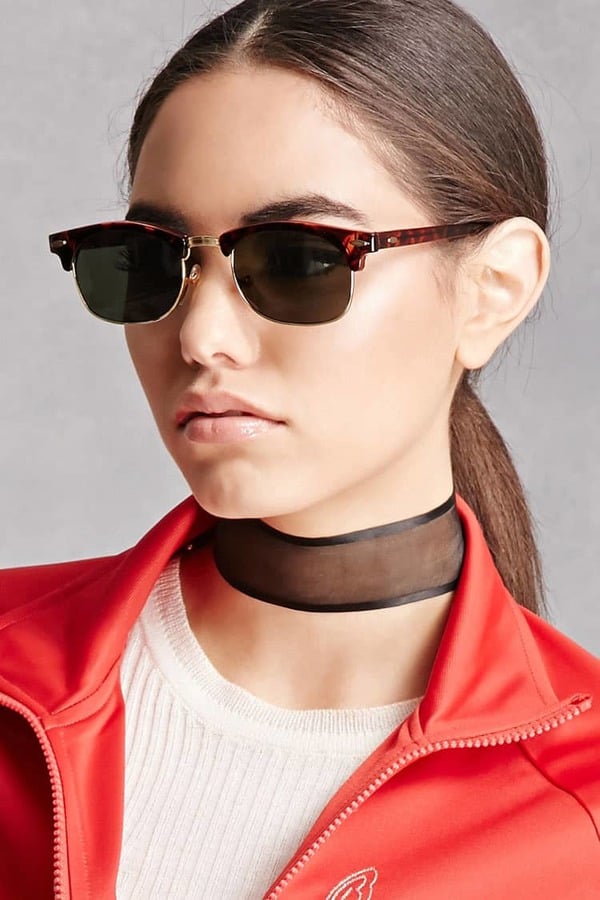 Forever 21 Browline Sunglasses