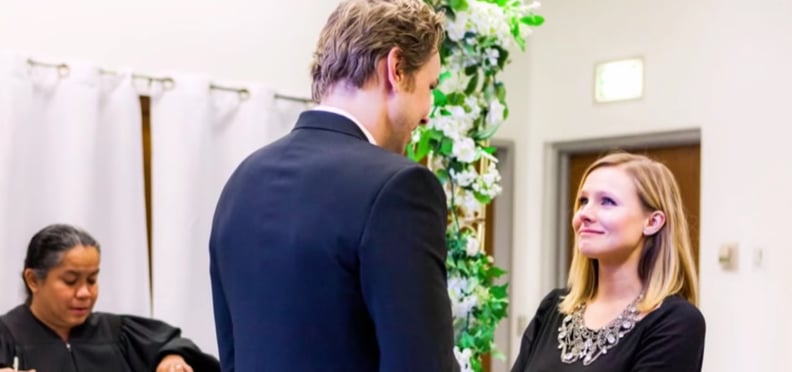 As POPSUGAR editors, we independently select and write about stuff we love and think you'll like too. If you buy a product we have recommended, we may receive affiliate commission, which in turn supports our work.
While Kristen Bell and Dax Shepard are one of the most adorable celebrity couples, their wedding day wasn't something to schmooze about. Instead, the pair got married in "a tiny room" in the Beverly Hills courthouse, and the most intricate item there might have been Kristen's silver bib necklace.
It was a special piece of jewelry, but when paired with a silky black shirt and matching trousers, it was plain to see an over-the-top bridal look just wasn't for her. Read on to see different angles of Kristen's ensemble and shop the essentials, whether you're a casual-chic bride like she was or you just love a good all-black outfit. Then, listen to Kristen tell the rest of her romantic story on CBS Sunday Morning.