Kyemah McEntyre, 18, stunned the entire Internet when she designed her own prom dress, complete with a plunging neckline and bold pattern that could stop traffic. Clearly, we weren't the only ones to take note.
Former member of girl group 3LW Naturi Naughton enlisted the immensely talented teen to design a dress for the BET Awards, and Naughton debuted it on the red carpet.
Needless to say, we'd recognize it anywhere. The formfitting mermaid gown was finished with a similar graphic print and the same warm tones as McEntyre's prom dress, and it totally flattered Naughton's curves. Read on to see all angles of the gorgeous number — check out that strappy back detail! — and read a quote from McEntyre about the undeniably rewarding experience.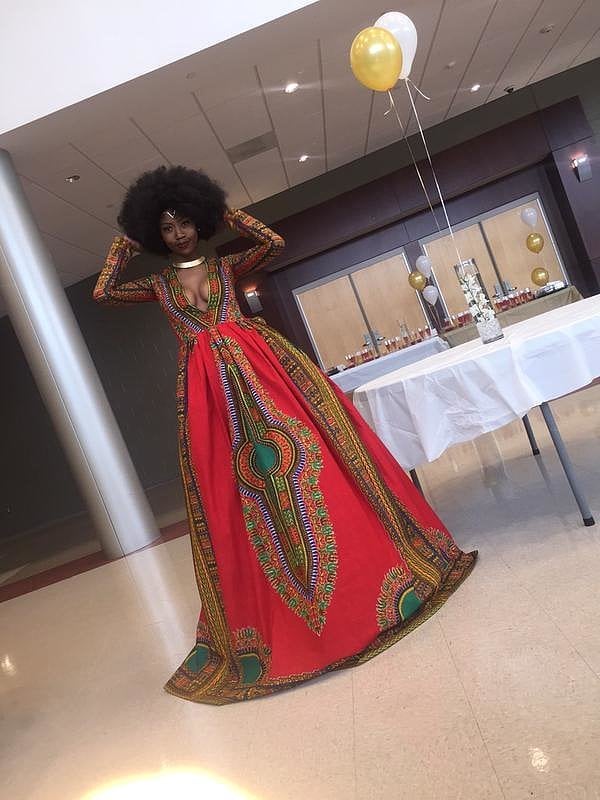 Kyemah McEntyre's Prom Dress
Kyemah McEntyre's Red Carpet Design
Kyemah repurposed her signature print on Naturi Naughton's bold, mermaid-style dress for the BET Awards.
"[Naughton] explained to me that she wanted to connect with her African roots as well. I explained to her that my prom dress was my first design ever and that her design would be my second. … She wanted to shed light on young people from her community [East Orange, New Jersey] and that she did. I enlisted a local seamstress by the name of Markell Mockabee, who brought my design to life," McEntyre explained to BuzzFeed.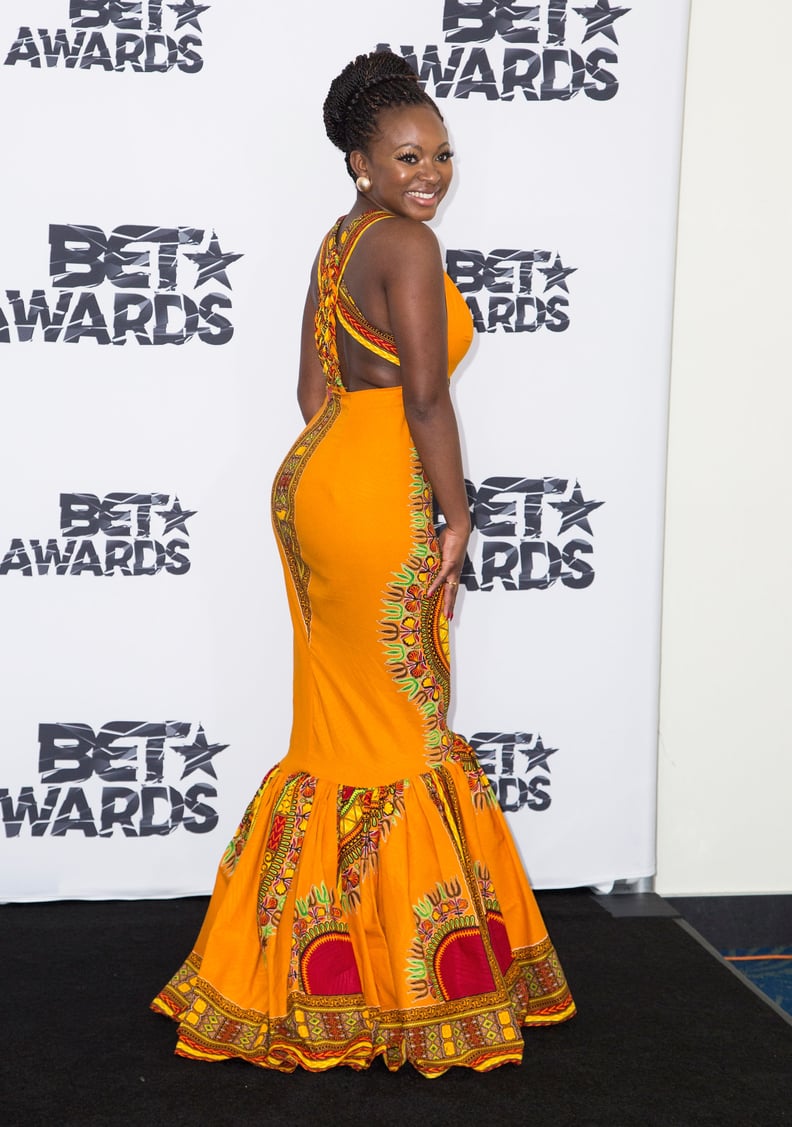 Singer Naturi Naughton spun around and revealed the strappy back detail of Kyemah McEntyre's dress!