Kylie Jenner's Tiny Upside-Down Bikini Is Held Together by 1 String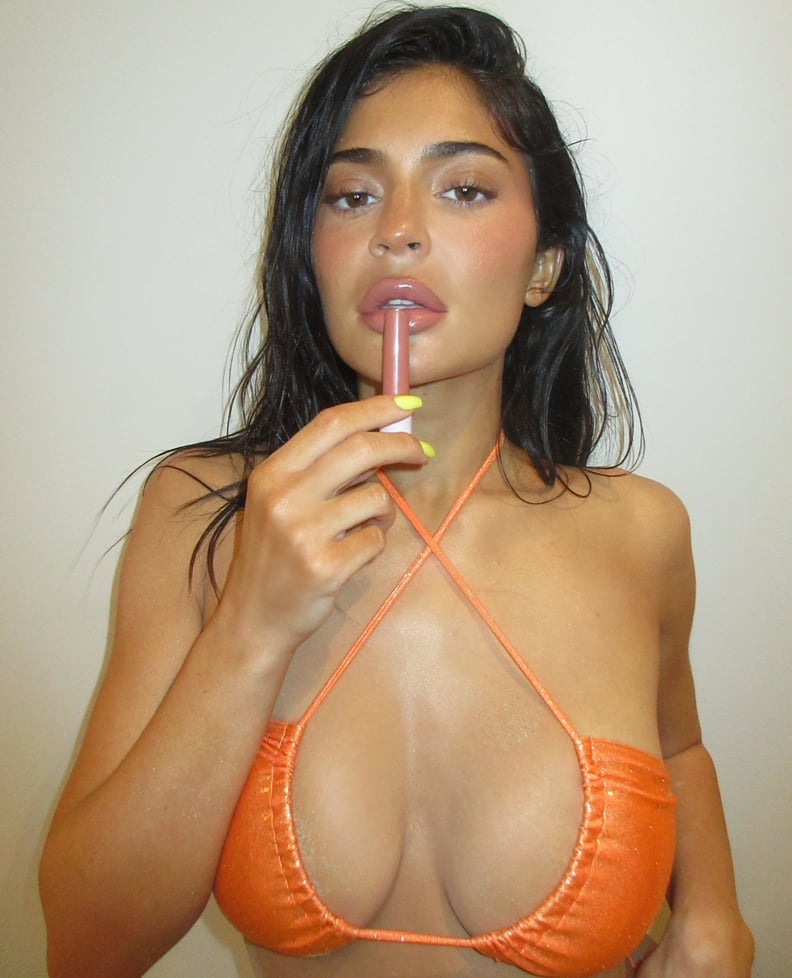 Courtesy of Kylie Cosmetics
Courtesy of Kylie Cosmetics
Every editorial product is independently selected by our editors. If you buy something through our links, we may earn commission.
Summer is officially in full swing, and Kylie Jenner is pulling out all the stops when it comes to swimwear. The 25-year-old stayed true to her love for incredibly small swimsuits as she posed for a Kylie Cosmetics campaign on June 20. In the images posted to the brand's Twitter page, Jenner wears a bright-orange bikini top before a tan wall while holding Kylie Cosmetics's new Tinted Butter Balm to her mouth. "Juicy lips all summer," the brand captioned the post. "@kyliejenner wearing our new tinted butter balm in shade PINK ME UP AT 8."
A closer look at the beauty mogul's barely-there top shows that it's not your average bikini. With a shiny, chrome finish and ruched detailing on each cup, the swimsuit appears upside down but is really held together by one string around the neck that crisscrosses her chest. Jenner wears the cleavage-baring top with messy, loose waves and matte yellow nails in line with her sultry appeal.
The reality star's latest style moment is a soft departure from her recent favored aesthetic: the Sofia Richie-inspired "quiet luxury" trend. While she's embraced the look by wearing modest silhouettes, including a black halter maxi dress from Bottega Veneta for a weekend in Paris, the mom of two is staying true to her penchant for extremely tiny swimwear.
As a swimsuit enthusiast, Jenner usually gravitates to stringy designs and thongkinis, and the Barbie-pink micro thongkini she casually wore on her Instagram Stories was no exception. She also posed in a black bustier-style thongkini for an eyewear campaign in March. She wore similar styles during a Turks and Caicos vacation in February, including a pink metallic cutout bikini and a multicolored vintage Chanel swimsuit.
As Jenner sets out to dominate the season with alluring swimwear, get a closer look at her orange bikini and shop the Pink Me Up at 8 lip balm ahead.
Kylie Jenner Wearing an Orange Upside-Down Bikini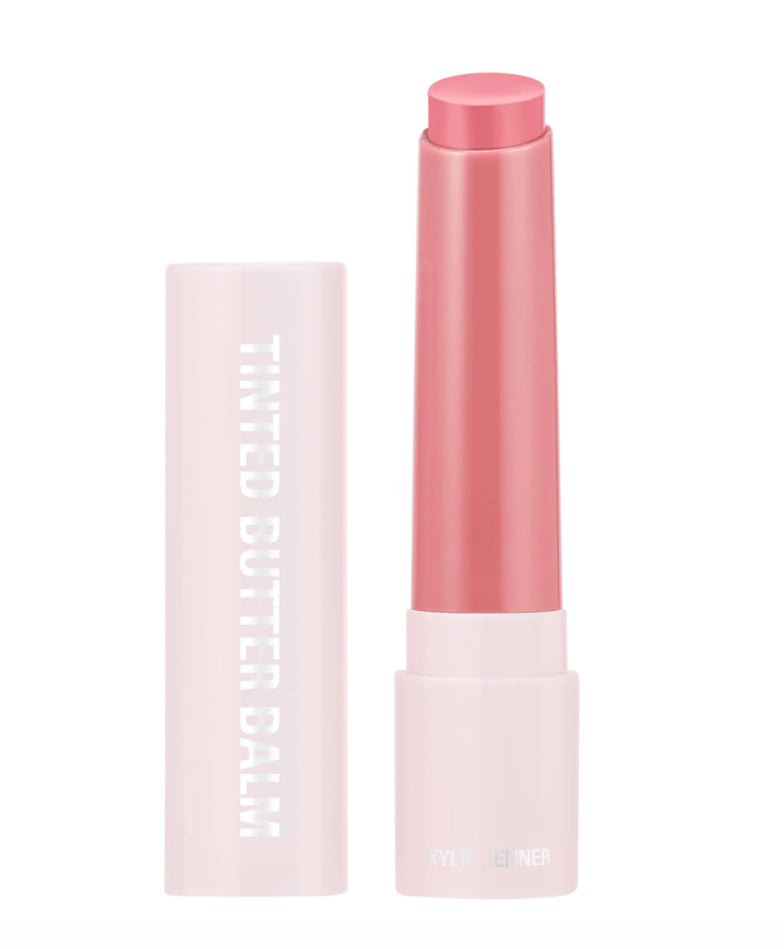 Kylie Cosmetics "Pink Me Up at 8" Tinted Butter Balm