See Lily Aldridge Try On the $2 Million Victoria's Secret Fantasy Bra For the First Time!
We had a feeling it was Lily Aldridge's year — to steal the spotlight at the Victoria's Secret Fashion Show, that is. Vogue announced on Monday that the veteran Angel will be walking down the runway in the new Fantasy Bra, and it's about damn time. Lily unveiled the stunning $2 million piece, which comes complete with matching panties and is covered in Mouawad jewels arranged like fireworks, at a special event in Los Angeles.
So what are the sparkly little details? The bra took a whopping 685 hours to make and is composed of more than 14 different precious stones, including blue topaz and yellow sapphire. All 6,500 gems weigh over 375 carats, and that's all set in 18 karat gold. But if that sounds like a lot to handle, just read on to see Lily try on her precious lingerie for the first time, then watch her prance around like it's totally NBD in a new Vogue.com video. Yes, we think she's as ready as ever to take on the honor of debuting the Fantasy design.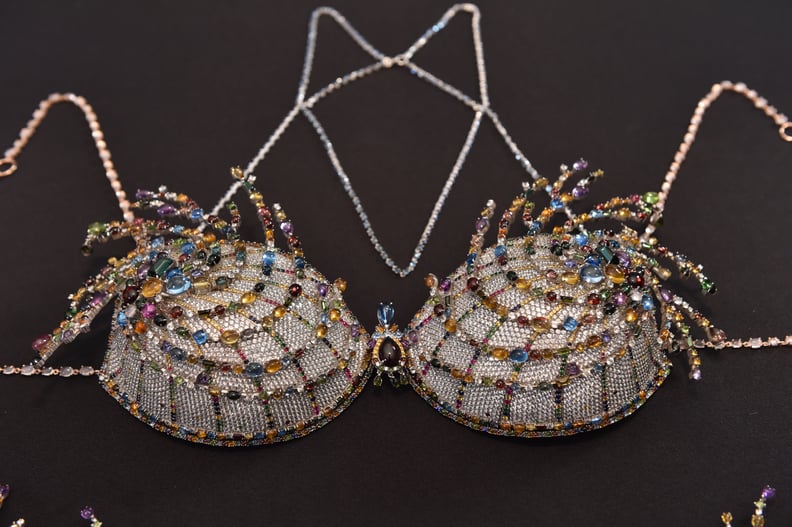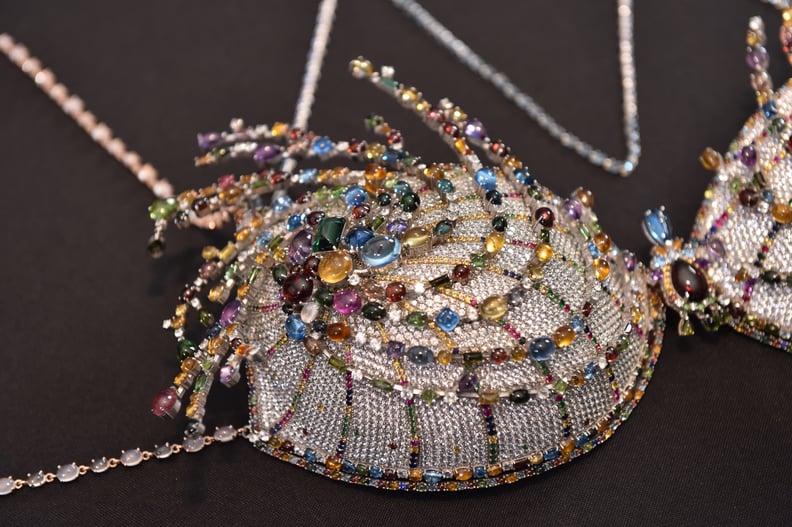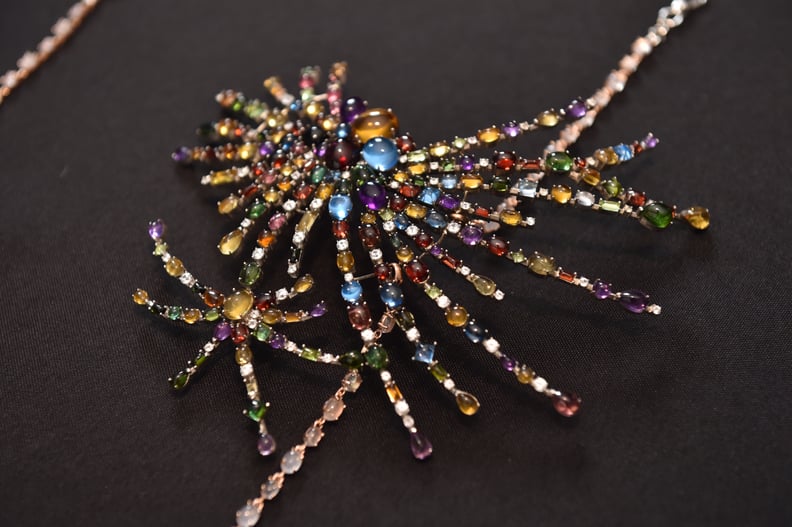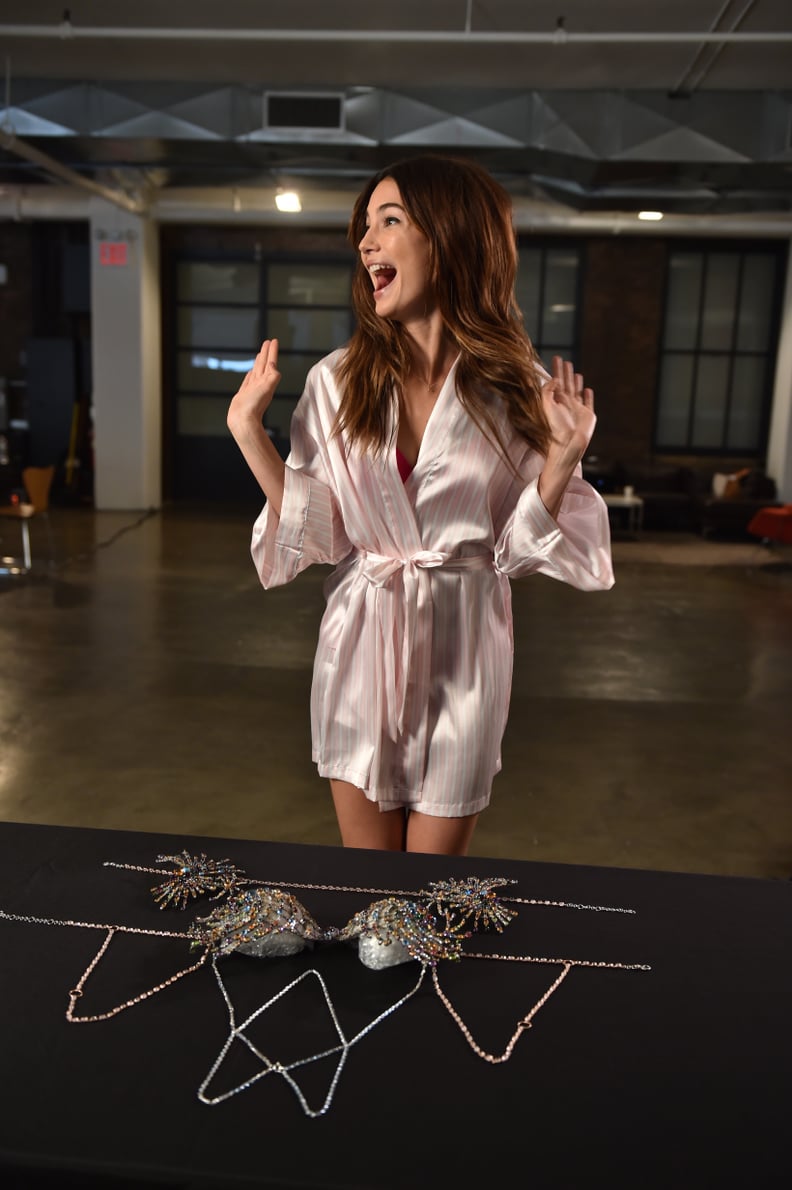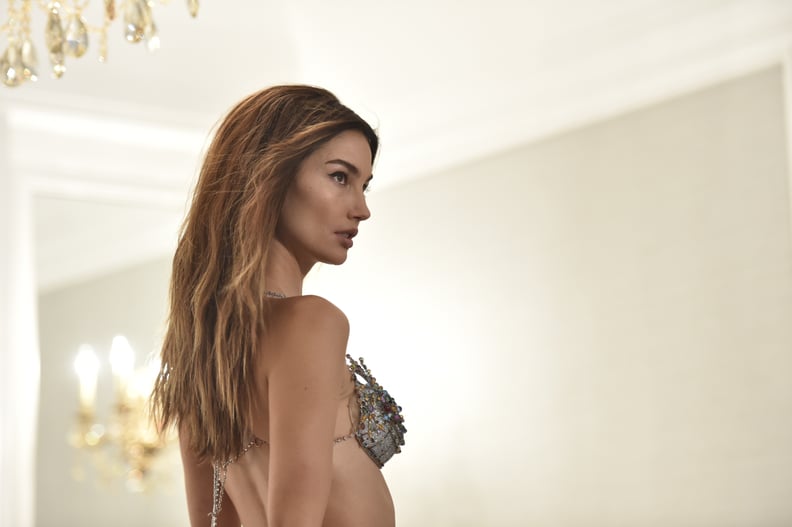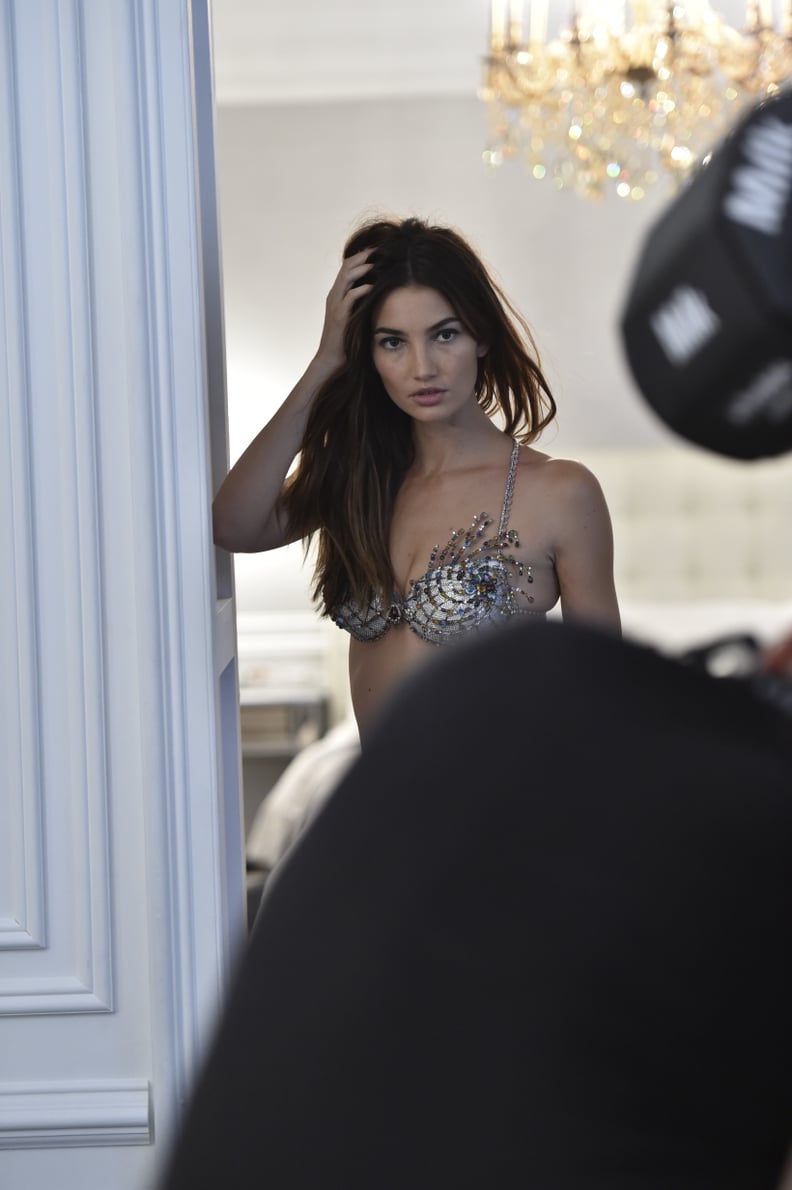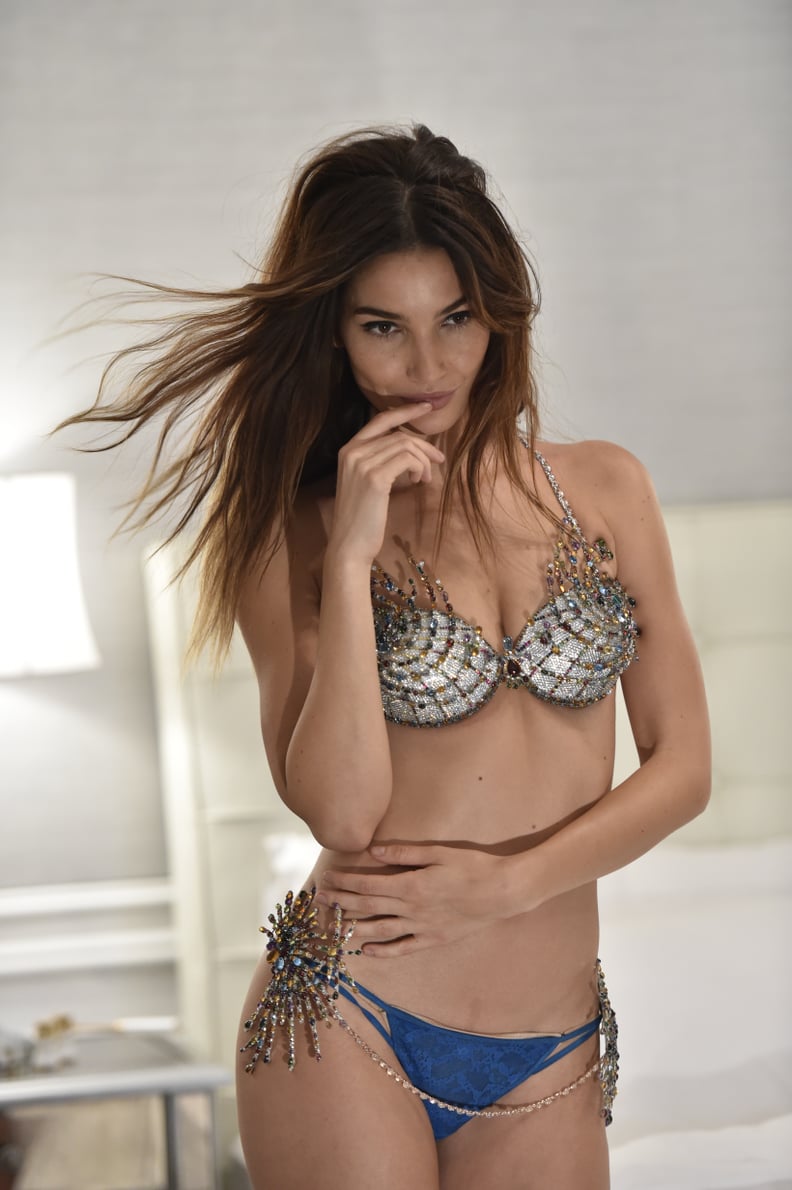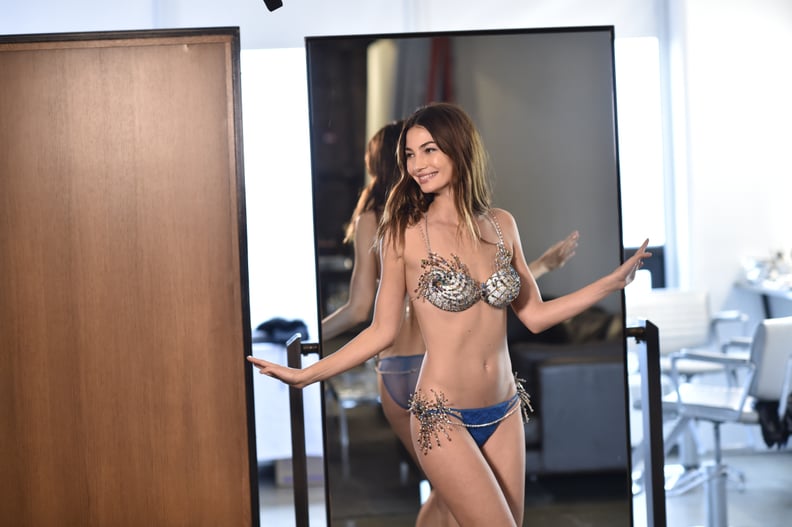 Lily Aldridge Unveils the 2015 Victoria's Secret Fantasy Bra
Lily Aldridge modeling the 2015 Fireworks Fantasy Bra, which was inspired by Victoria's Secret's Very Sexy Flirt Bra. The design will be available in stores and online on Nov. 11!
The Fireworks Bra also comes with a detachable belt, which Lily used to adorn her panties.