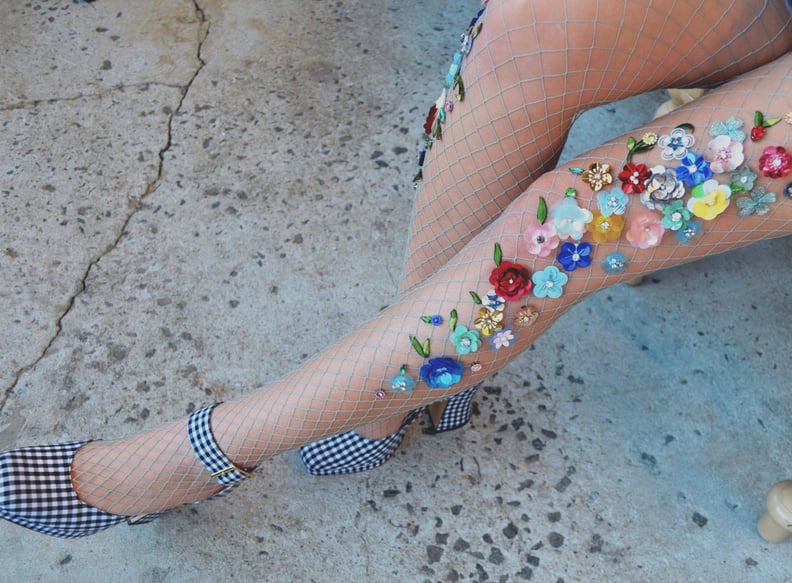 As POPSUGAR editors, we independently select and write about stuff we love and think you'll like too. If you buy a product we have recommended, we may receive affiliate commission, which in turn supports our work.
Lirika Matoshi could've never predicted that just a few months after being rejected from the Fashion Institute of Technology, she'd have her own studio designing the fishnet collection of her dreams. The 20-year-old from Kosovo has re-imagined the classic stockings as a chic, nature-inspired trend by embellishing them with dainty details. She uses pearls, gemstones as leaves, butterflies, and even pineapples in her creations.
According to The Cut, singer Elle King reached out to Lirika about a year ago to wear one of her headpieces, but the idea for her fishnets only came three months ago. Now, she's in contact with celebrities like Nicki Minaj, Rita Ora, and Noah Cyrus, who want to get their hands on a pair of her tights.
Lirika sells her tights on Etsy, ranging from $80 to $350 depending on the details. The tights each take two hours to make, with every intricate add-on being hand-stitched. Keep reading to see some of Lirika's grungy-chic designs and shop her styles below.