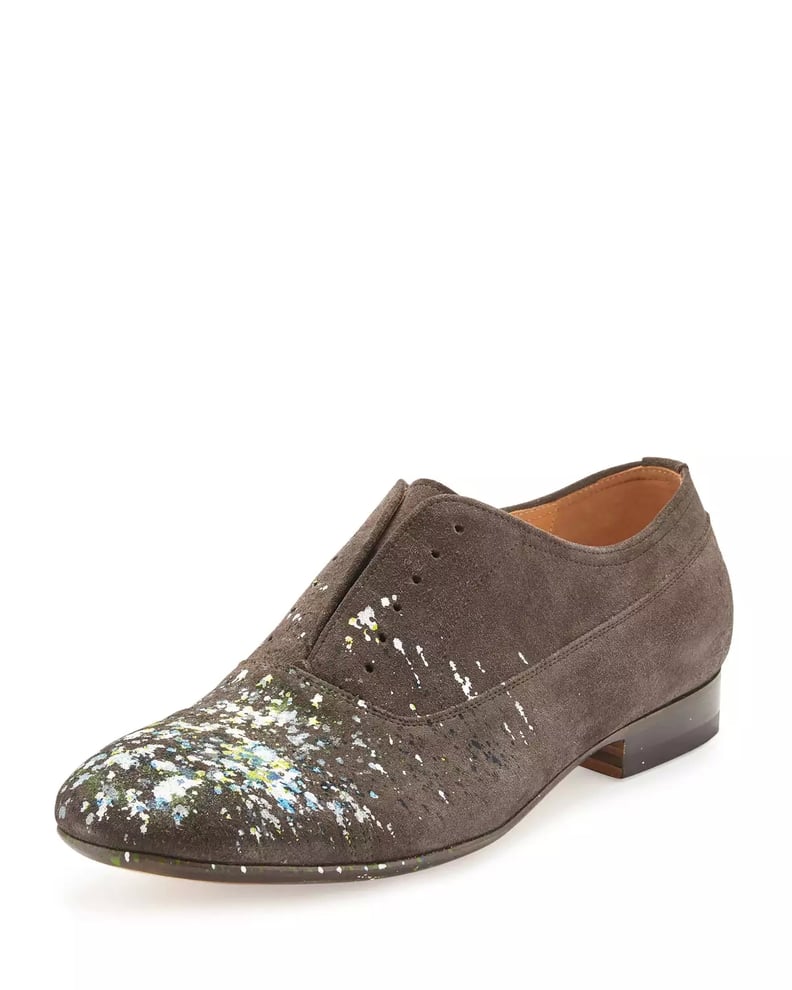 In an attempt to be avant-garde or inventive, designers and retailers alike have created a slew of campy, ridiculous, or just plain unwearable clothing. Do those perplexing clear plastic jeans come to mind? The latest comes from Maison Margiela, which recently released a distressed paint-splattered oxford shoe for nearly $800.
The purposefully dirty oxfords are currently being sold online by major luxury retailers like Neiman Marcus, Saks Fifth Avenue, and Barneys New York. According to the product description, the unisex shoe is made of charcoal calf suede that is then splattered with various white, yellow, and blue paint colors. Oh, but it gets weirder: in addition to the oxford, Maison Margiela also released other paint-splattered shoes, namely low-top and mid-top sneakers that are $595 and $685 respectively.
While this is all pretty hilarious, it isn't at all surprising given the French fashion house's colorful history. For example, it also recently released sneakers made in a paper-like texture. Now, you might be asking yourself, "Why?" Well, the sneakers actually come with a black pen so that owners of the shoe can just go to town and make them uniquely personalized. By the way, those sneakers are $655.
As you let all of this sink in, look ahead at pictures of the interesting oxford.