The Compelling Story Behind Your Favorite Summer Beach Bag
Advertiser Content From
POPSUGAR Must Have
Ever wondered about the journey your favorite coat or accessory went on before it found a home in your closet? If you picked it up at the mall or ordered it from a store that's always stocked with the latest trends, you can safely assume that its past life on a mass production line is fairly uninteresting. But if it's vintage, one of a kind, or sustainably made, your beloved piece likely holds a special history that's all its own.
Included in each Limited Edition Summer Must Have box is a handcrafted beach bag from a company that's committed to disrupting the fashion industry with fair-trade products. Mar Y Sol was inspired by a community development trip that company founder Laurel Brandstetter took to Madagascar in 1998. With a passion for international development and previous volunteer work in public housing, she was determined to come up with a poverty-reduction strategy to benefit the talented artisans she met. This goal lead her back to Madagascar once again and, in 2003, Mar Y Sol was born.
"It just grew very slowly and organically over time," Laurel told POPSUGAR. "I really attribute the success to the talent and skill of the artisans and the beautiful colors and weaving and crochet techniques." Using these techniques, each Collins tote is crafted with sisal, a fiber material, and a seagrass lining that's made for durability. What makes these bags stand out even more is that their rich colors, like this bag's vibrant aqua, are the result of a hand-dyeing process.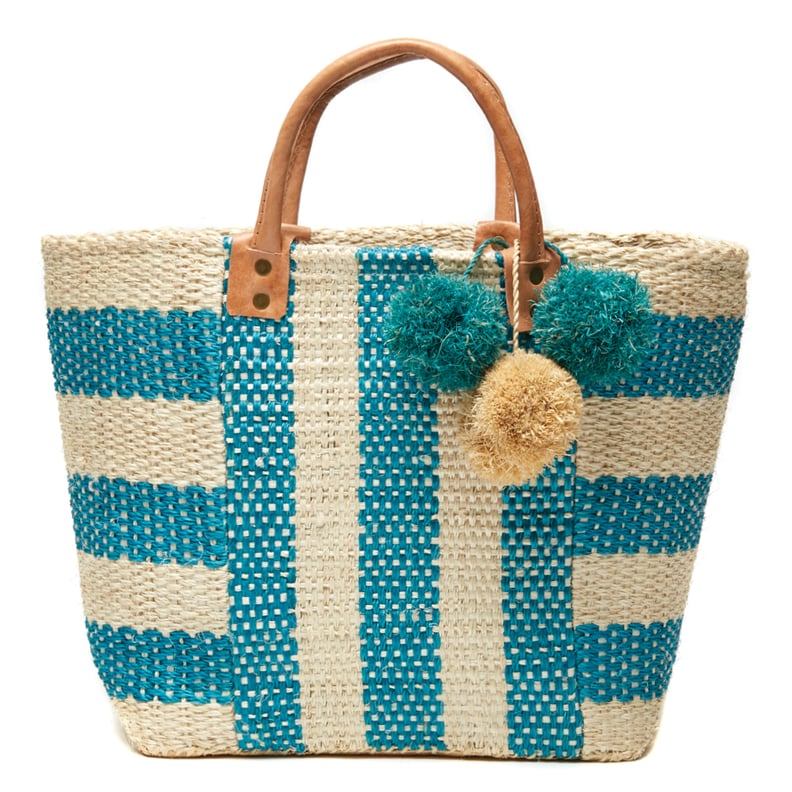 Perhaps one of the most compelling things about Mar Y Sol's products is that they are mutually beneficial to consumers and artisans. Besides providing fair-trade wages in return for high-quality products, Laurel said, "the women are constantly learning about the US market and their customer, and that's impacting their artistry and their business. Learning about American tastes empowers them to have a more successful business or be stimulated artistically."
So next time you're on the hunt for a statement piece or something to really up your style game, consider putting the most unique pieces — from how they're made to what they look like — at the top of your list. Why does Laurel suggest opting for sustainable fashion? "[It's] such an easy way to make a difference and make an environmental, social, and economic impact on the world." Even better, owning uncommon pieces not only makes developing a unique sense of style simple, but also makes every dollar truly count.
To get your hands on this special bag from Mar Y Sol, plus six other luxe surprises made for the beach, the Limited Edition Summer Must Have box is on sale now.