Matthew and Camila Are Hollywood's Best Dressed Couple
True, we all watch in awe whenever George and Amal Clooney walk the red carpet, get married in Italy, or even just leave the house, but if they're trying to top Hollywood's best dressed couples list, they've got some stiff competition. Time and time again, Matthew McConaughey and Camila Alves slay it on the red carpet: him in a sharp-looking suit, her in a form-fitting gown.
So we though we'd take a look back at some of the duo's best red carpet moments. Because if these two look great on their own (and they do!), they're even better together. Keep scrolling to see why we're crowning this couple Hollywood fashion royalty.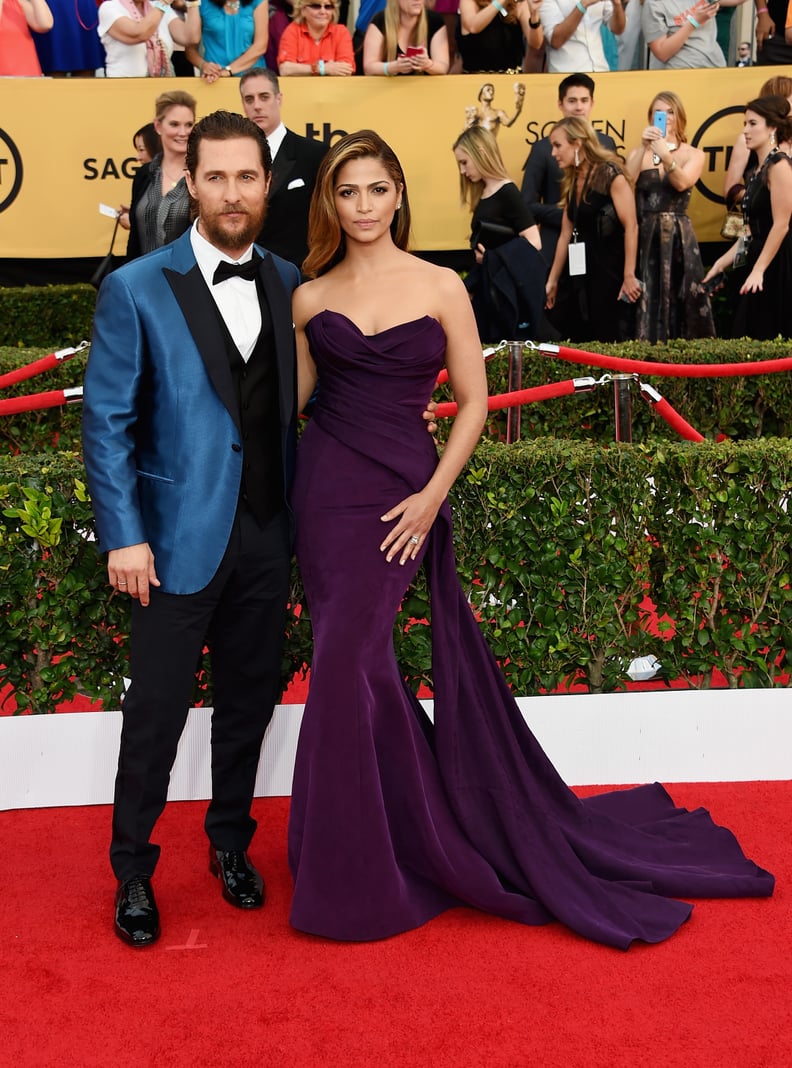 Matthew stood out in bright blue Brioni jacket at the SAG Awards, while Camila showed off her curves in an eggplant Donna Karan Atelier gown. We were also pretty fond of her train, which draped over the side of the dress and gave the whole look an Old Hollywood feel.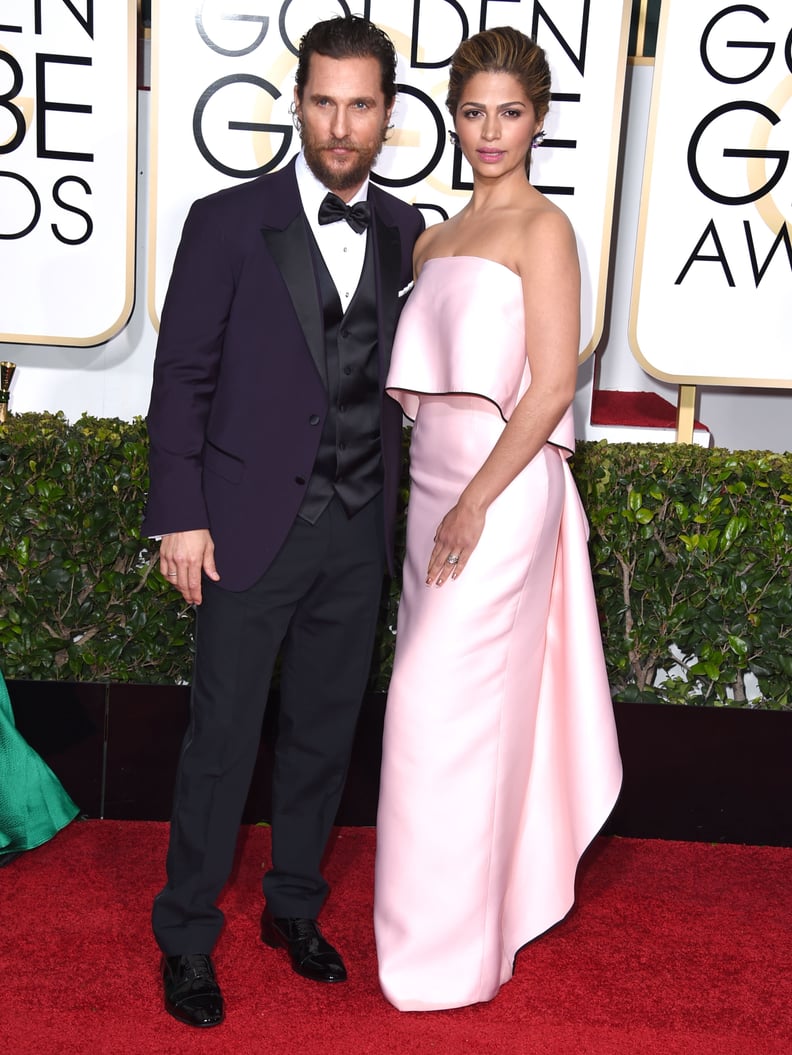 These two really brought the glamour at the Golden Globes, where Camila stunned in a Monique Lhuillier gown, complimenting her husband's Dolce & Gabbana tux. Those sexy smoulders though? Those are all their own.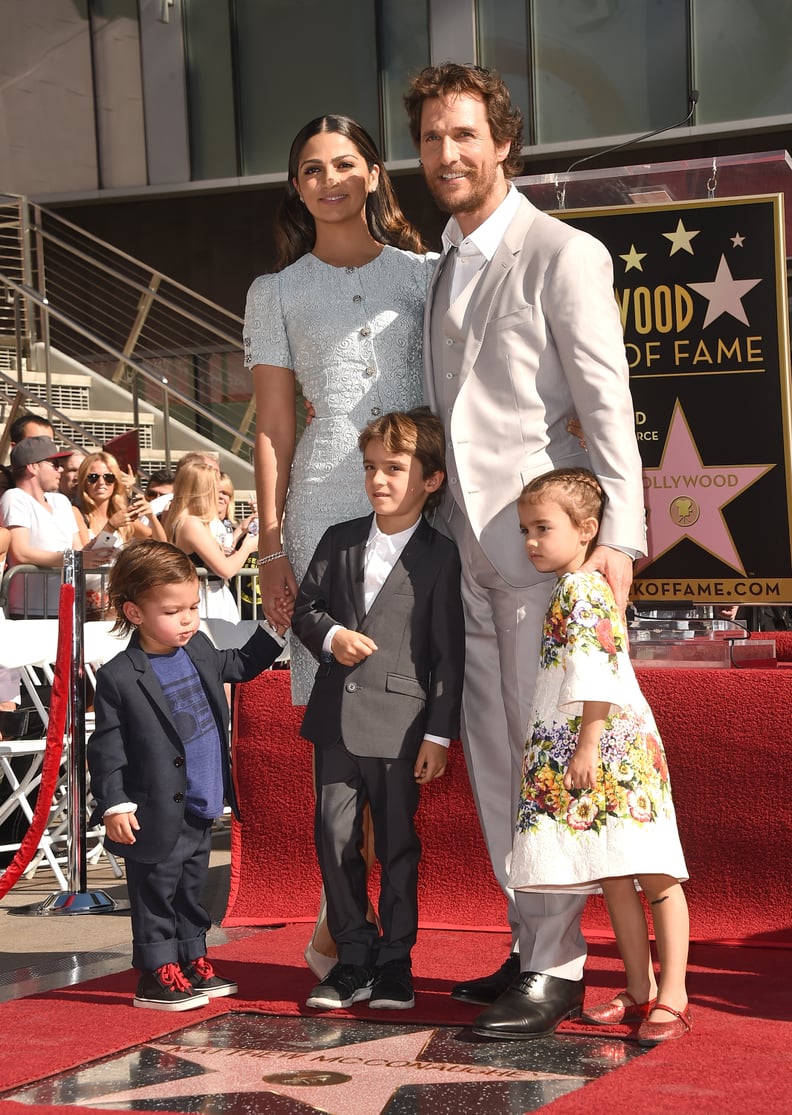 And here's some proof that it's genetic: even the kids are holding their own on the red carpet.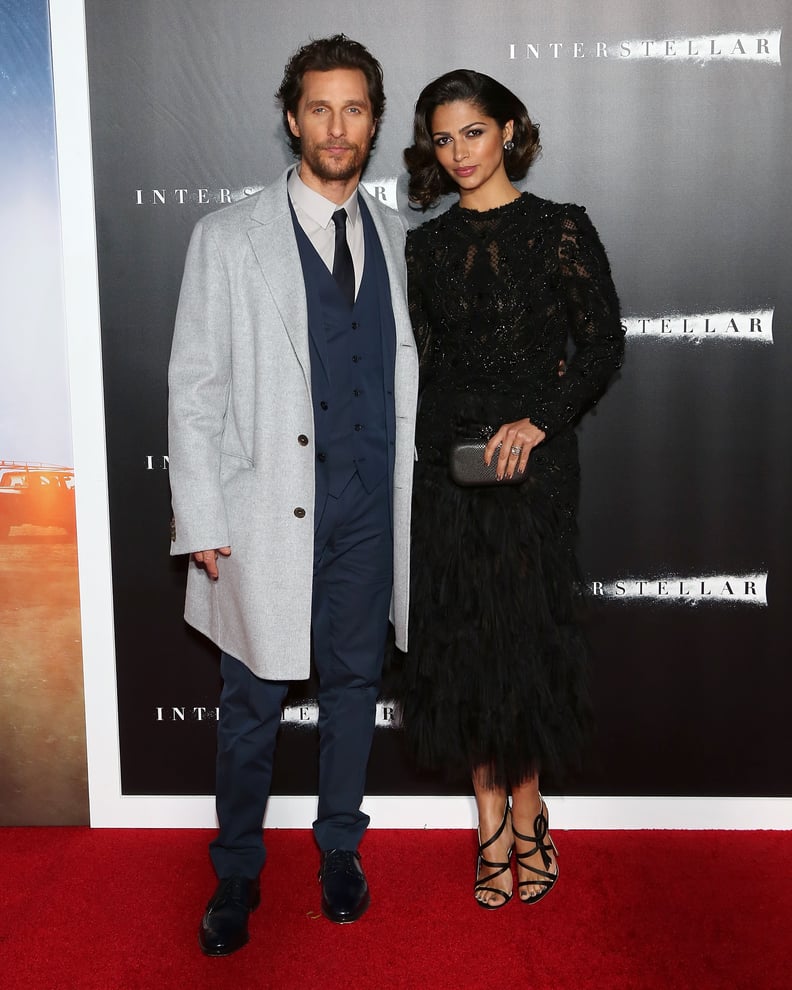 We're not sure what we're loving more here: Matthew's blue Dolce & Gabbana suit paired with that gray Salvatore Ferragamo overcoat or Camila's glam Marchesa dress.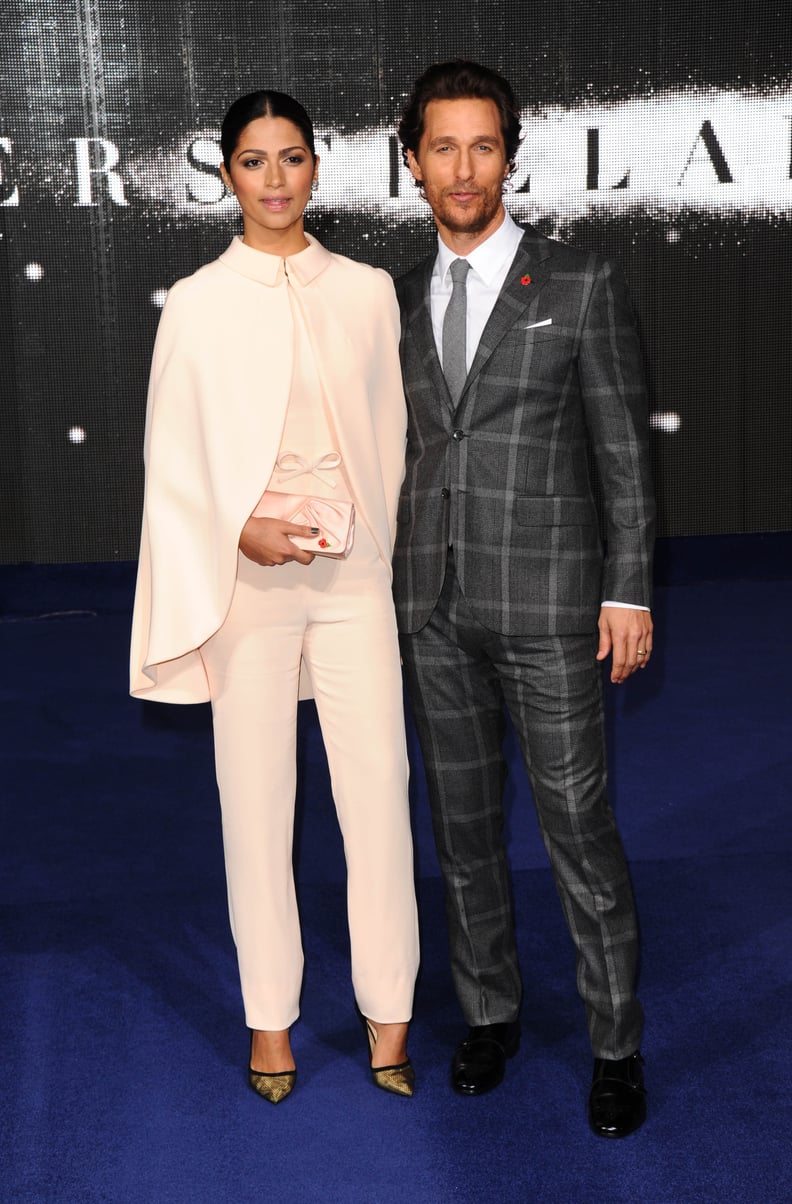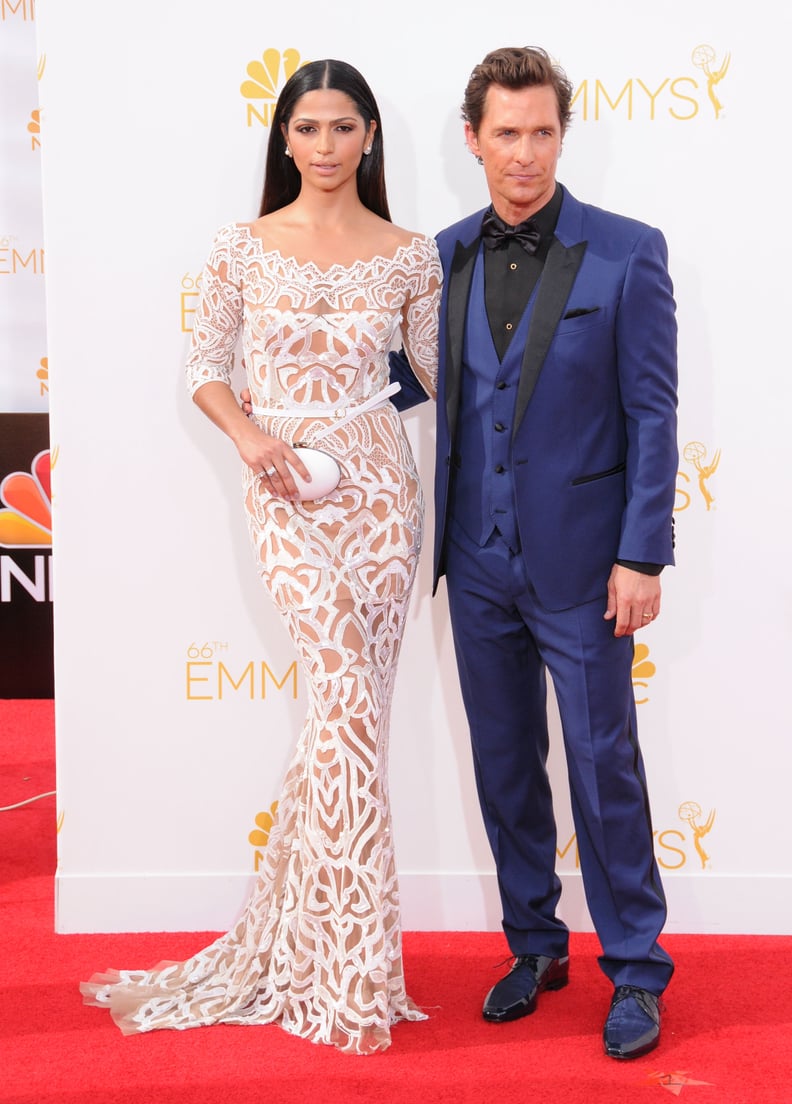 We love Camila's daring, cutout Zuhair Murad dress, but we love the fact that her clutch was from Aldo even more.
This flowy Gabriela Cadena dress suited Camila perfectly. And we love that Matthew went with a white jacket instead of your typical black. Like we said — flawless.