Miley Cyrus's Favorite Outfit of All Time Is Also the Most Naked
Even though Miley Cyrus has scaled back on the risqué outfits, she still has fond memories of her past looks. Her favorite red-carpet dress of all time? That would be her silver, crystal Versace ensemble from the 2015 VMAs. You'll remember the barely there outfit clearly because it was the most naked she's ever been. Looking back at the photos, we're still pretty shocked she wore that.
Some might say Miley would regret this particular look, but she admitted her worse fashion faux pas were from 2008 to 2013. The Grammys in particular were "rough and tough" for her. Relive the singer's infamous VMAs look below, and then take a trip down memory lane by reminiscing over her Grammys dresses.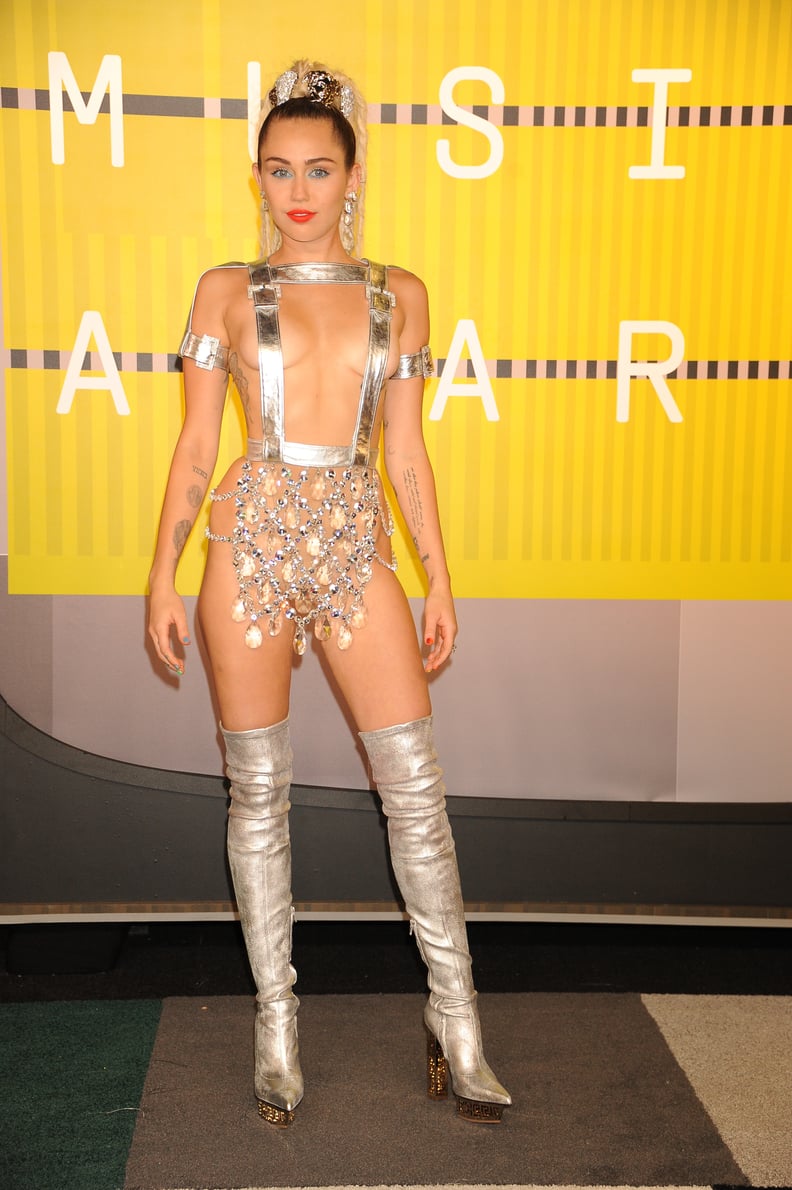 Miley's Favorite Look of All Time