This Is What Miranda Kerr Wants to Tell Kendall Jenner About Modeling
Every editorial product is independently selected by our editors. If you buy something through our links, we may earn commission.
Ask Miranda Kerr for fashion or career tips and she'll have some sage advice. The supermodel's easily one of the most recognized faces in the world thanks to her past as a Victoria's Secret Angel and now as a fierce entrepreneur. She launched her own skin-care line, Kora Organics; wrote a book; collaborated on a denim collection; and filmed a Buick commercial for the 2017 Super Bowl. The work never stops, but this model doesn't seem to mind. Sports aside, Miranda had plenty more tidbits to share when we caught up with the busy model and mom. From her fashion favorites to the advice she'd give to young models today, Miranda spilled all her wisdom ahead. Prepare to take notes.
On How She Feels About the Athleisure Trend
"I love putting my sweatpants on or my tights on and going to the gym. I keep them on even when I pick up my son from school. It's good to be comfortable."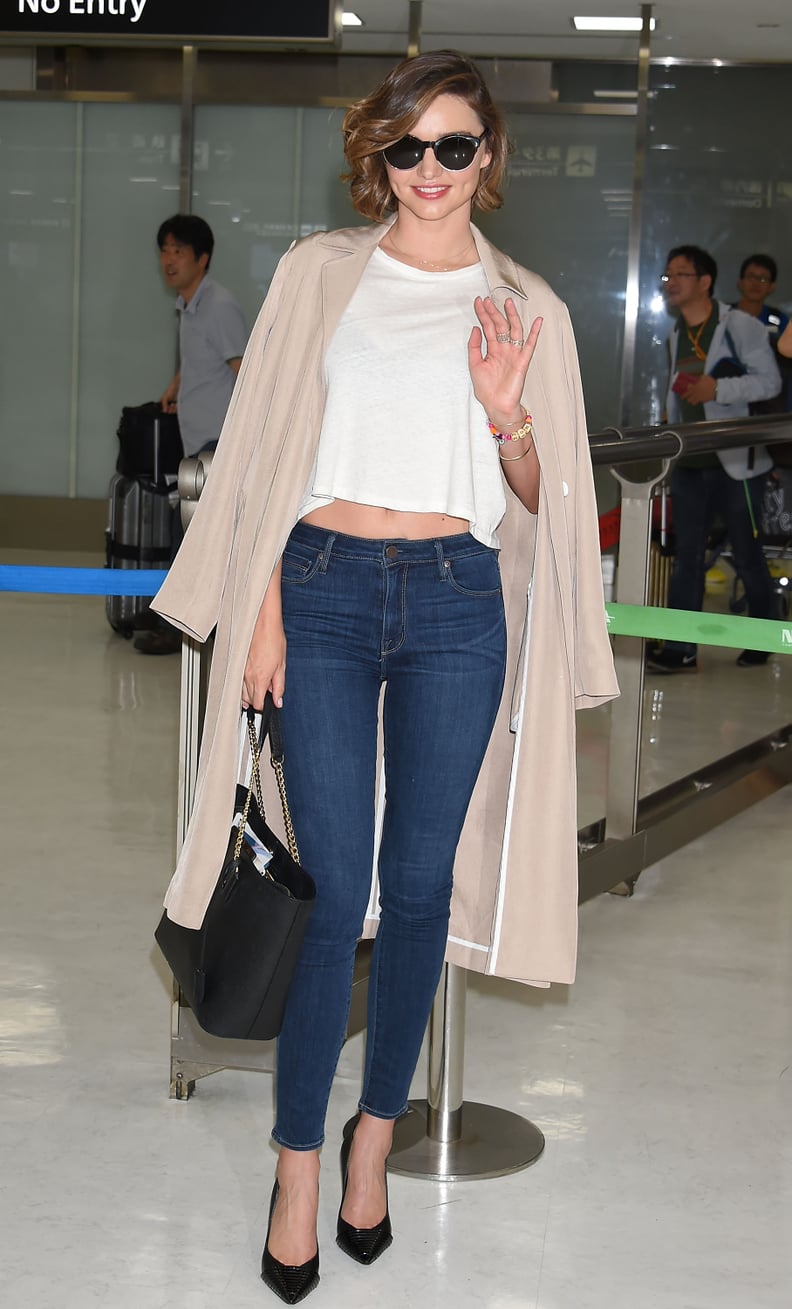 On the Type of Jeans She Wears the Most
"I like one pair in particular; it's high-waisted, dark denim that is cropped at the ankle. I'm really into the crop jeans."
On the Advice She Would Give to Young Models Like Kendall Jenner and Gigi Hadid
"They're doing so well. It's great to see them out there and being so versatile. What I love is being able to do commercials and then editorials. I feel like there is so much more of that these days. Back in the day, it was either you're an editorial model or a commercial model. There was less crossover and it's nice to see that now. I encourage that because it doesn't feel good to ever be pigeonholed. It's good to do commercial and editorial because it shows a lot of versatility."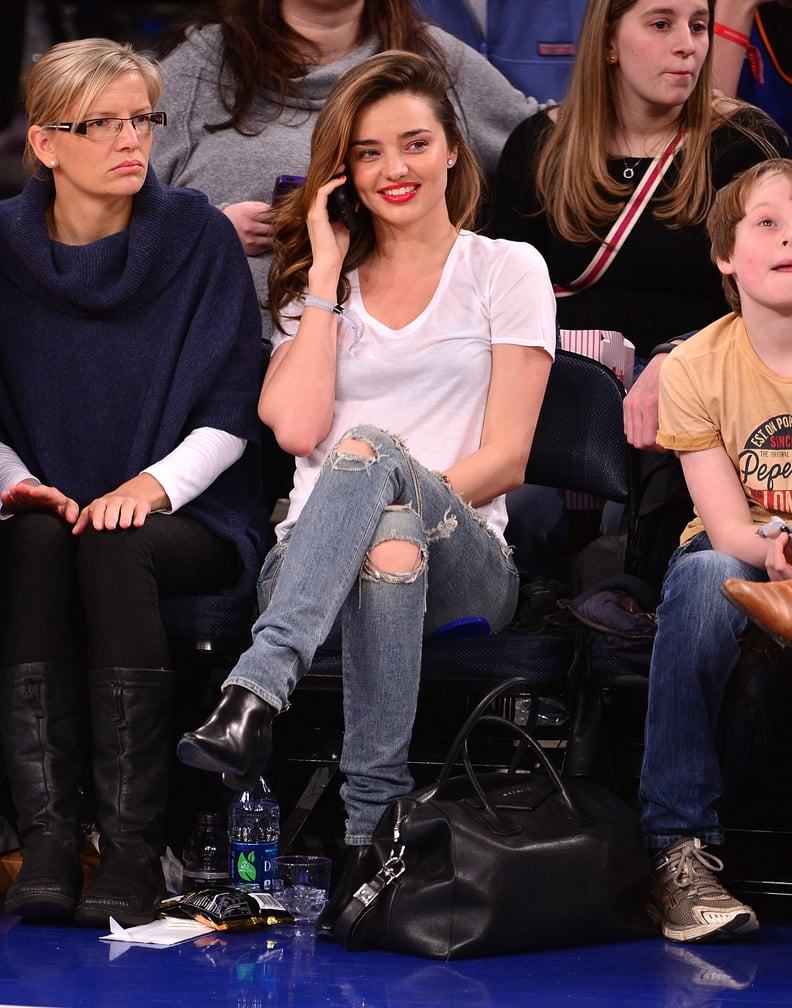 On What She Plans to Wear For the Super Bowl
"I literally haven't thought about it, until you asked. I'll probably wear jeans. I just designed a collection for Mother Jeans and all the proceeds go to charity. I'll wear one of those high-waisted pairs and a t-shirt. I'll be in the kitchen as well, so I want to be comfortable."