While glossy magazines and heavily curated runway shows typically appeal to hardcore fashion fans, the small screen is a more accessible way of both communicating real-life trends and creating sartorial fantasies. From newcomers like Scream Queens to established staples like Game of Thrones, shows of 2015 were equally compelling in the writing and wardrobe departments. Read through to find out which 11 shows (thankfully) made binge-watching chic.
— Additional reporting by Brinton Parker and Samantha Sutton
01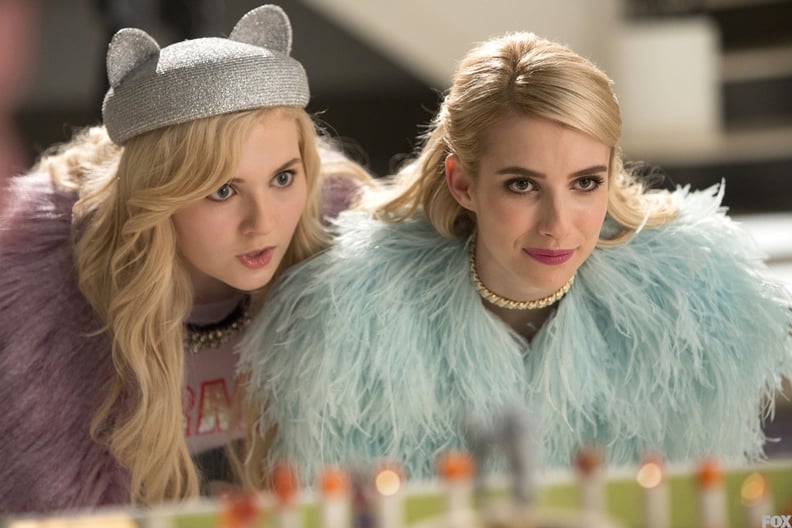 Scream Queens
The latest show to emerge from Ryan Murphy's swelling empire was an instant hit among the fashion crowd. Scream Queens's indulgent styling is reminiscent of Gossip Girl, with the central squad — led by a spectacular Emma Roberts as Chanel Oberlin — always swathed in cotton-candy coats, prim blouses, and giant baubles. Not everyone in Kappa Kappa Tau dresses in a similar saccharine fashion: Zayday Williams, played by Keke Palmer, dresses more like your average college student . . . except cooler. Grace Gardner's style is also more realistic — although she actually has the world's largest newsboy cap collection.
02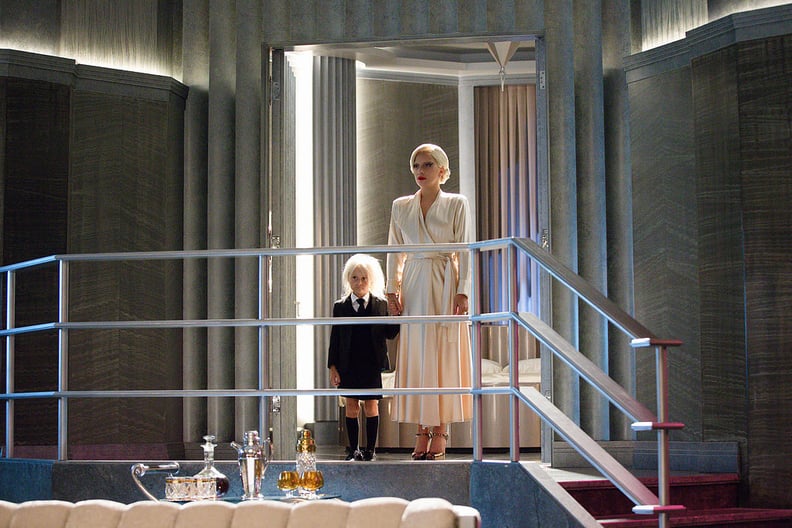 American Horror Story: Hotel
With Lady Gaga as its latest star, American Horror Story has not held back with this season's styling. Gaga's Countess reflects her vampiric immortality and is a killer amalgamation of the various decades she's experienced. Meanwhile, resident hotel ghosts like James Patrick March (Evan Peters) and Hypodermic Sally (Sarah Paulson) are eerie representations of the respective decades in which they passed. The real standout star, however, is Denis O'Hare's portrayal of Liz Taylor, a transgender hotel employee whose flowing caftans and floor-length gowns tell a poignant story.
03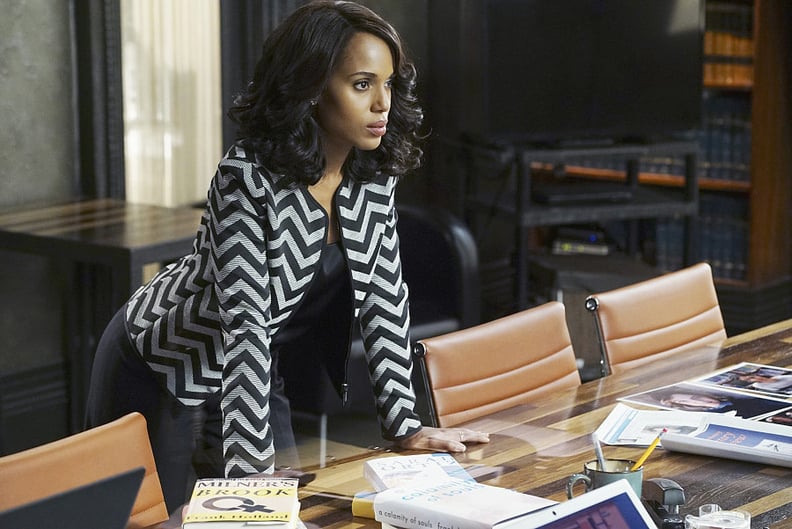 Scandal
Scandal — nay, Olivia Pope — has been inspiring viewers to buy crisp white coats and monochromatic separates since the show's debut in 2012, the ongoing fifth season being no different. Pope, expertly portrayed by Kerry Washington, has the kind of put-together style that makes us want to finally get our sh*t together in the work wardrobe department. Even her pajamas are chic! At this point we've accepted the fact that we'll never understand how she keeps her outfits so on point despite the chaos surrounding her personal and professional lives.
04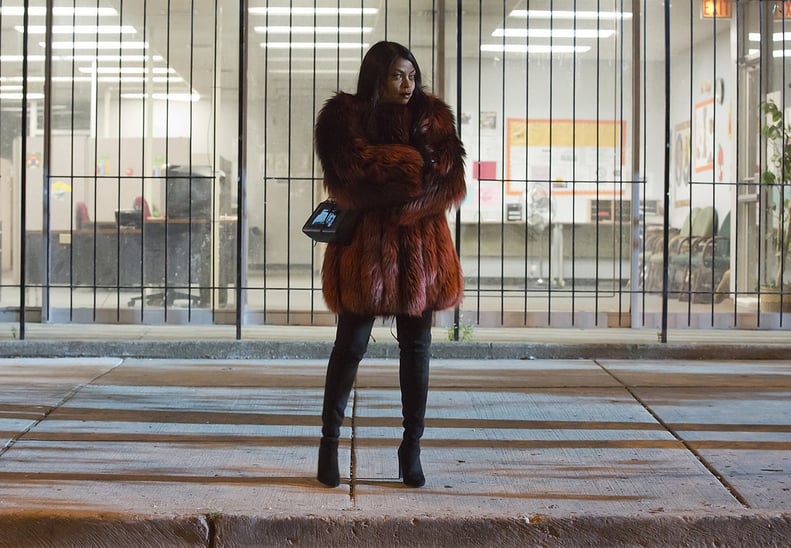 Empire
We don't quite remember what life was like before Empire blessed us with Cookie Lyon, and we frankly don't care to. In the show's debut season, the candid badass wore hyperbolic amounts of leopard and fur. In the ongoing second season, Cookie has scaled back on the leopard in exchange for more unexpected prints, head-to-toe metallic ensembles, and bangs blunt enough to match her disposition.
05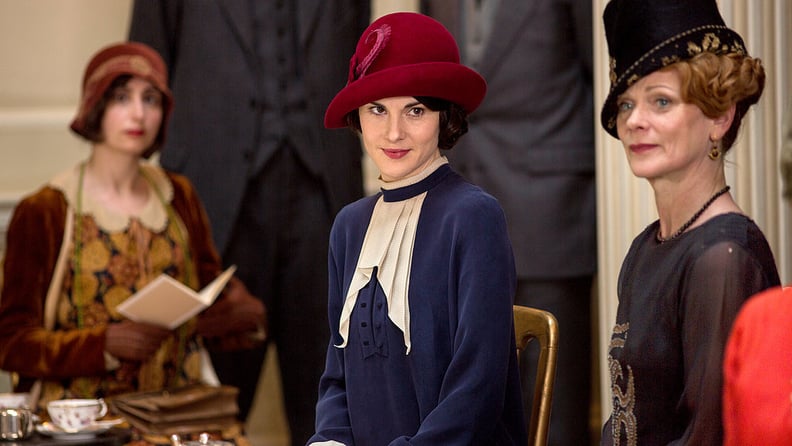 Downton Abbey
For six seasons, Downton Abbey has invited fans into its posh — but twisted — bygone-era world. This year's sixth (and final) season had the ladies sporting glam drop-waist dresses and bedazzled headdresses synonymous with the roaring '20s. Even the queen of mean, Lady Violet, was adding a little sparkle to her wardrobe!
06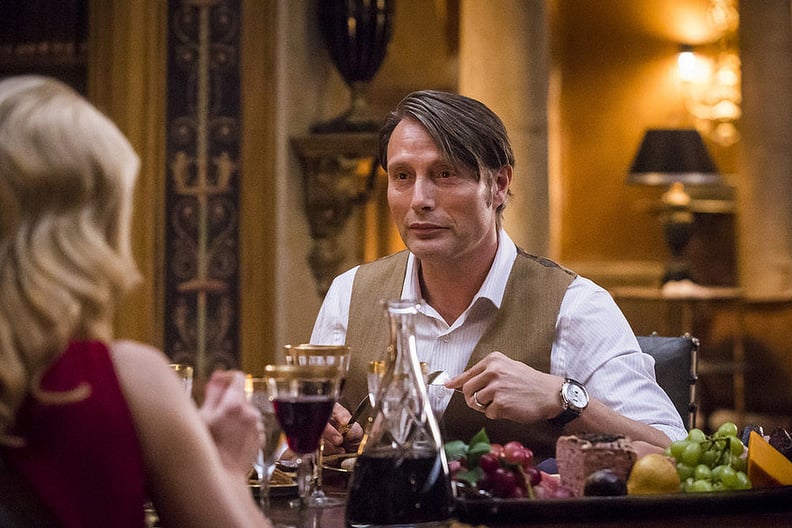 Hannibal
Hannibal may have been recently cancelled by NBC, but the show features one of the most stylish men on television — who just so happens to be a cannibal. Hannibal Lecter's impressive custom suits have inspired serious envy, even resulting in blogs dedicated to his fashion sense. Now if we could only get NBC to renew the horror-drama, we could keep using his wardrobe inspiration to dress our boyfriends!
07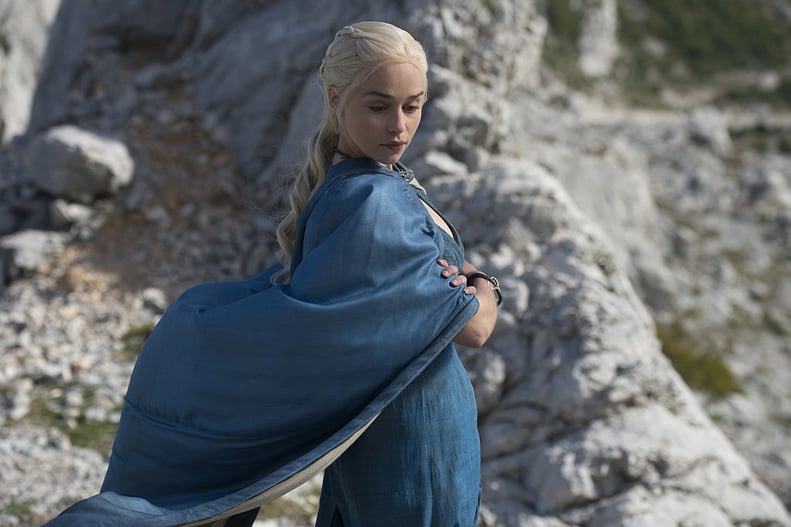 Game of Thrones
If you're already thirsting for season six of Game of Thrones, you're probably interested in getting more of those scenes and finding out what's the deal with Jon Snow. But Daenerys Targaryen probably also has a lot to do with it. The Dragon Queen continuously slays — literally, though — in caped dresses, rugged Dothraki gear, and regal gowns in her signature blue shade.
08
Fargo
If you haven't started watching Fargo, you probably should. After a critically acclaimed first season, the dark comedy series — inspired by the iconic Coen brothers movie of the same name — introduced Peggy Blumquist (Kirsten Dunst), a beautician with big dreams and violent tendencies. Peggy's late-'70s pussy-bow blouses, fur-trimmed coats, and voluminous waves feel surprisingly current, and we eagerly welcome Dunst's stylish comeback.
09
Pretty Little Liars
The wardrobe choices behind Pretty Little Liars are about as realistic as the plotlines — as in, not at all — but we can't deny its veritable impact on their millennial viewers. While we definitely didn't dress like the girls when we were in high school, we do appreciate their individualistic styles — and it'll be especially interesting to see how those styles evolve after the upcoming season's five-year time jump.
10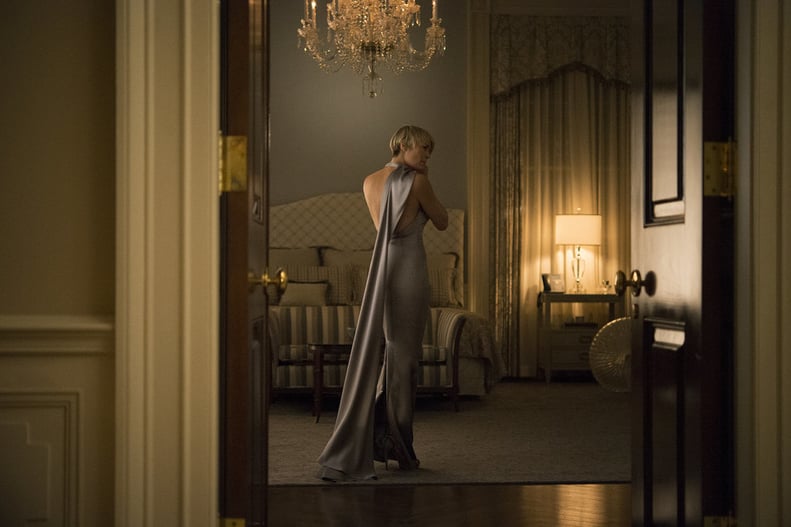 House of Cards
In the cynical sea of navy suits and flag lapel pins that is House of Cards, we have Claire Underwood. Played by a sensational — and stunning — Robin Wright, Claire frequently rocks a crisp sheath dress like nobody's business. Her best look from the show's third season, however, was that dreamy Ralph Lauren gown that basically made her look like she was glamorously draped in liquid mercury.
11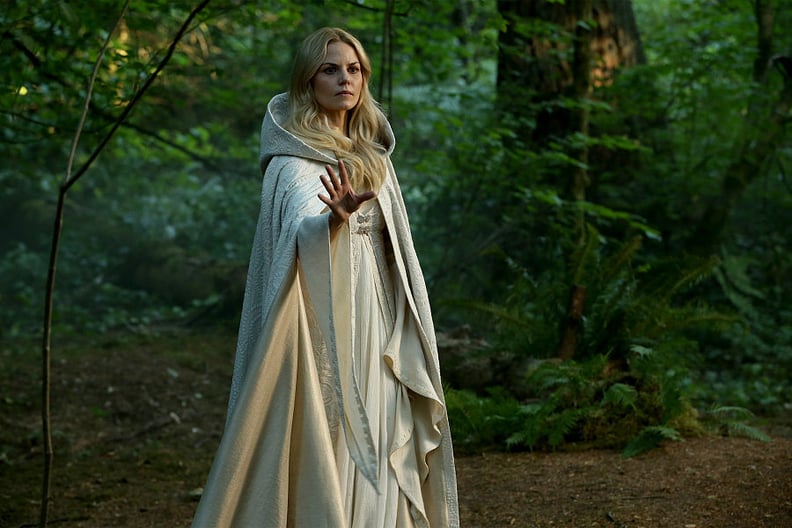 Once Upon a Time
Between Emma going dark and all those Camelot flashbacks, the costumes have been more elaborate than ever before. Emma's now-signature — and badass! — black leather look is one we'd imagine a blogger (or even ourselves) rocking, and there's no doubt that statement-making gowns and jewels totally suit Regina. The real jaw-dropping moments, however, come almost anytime we spot capes over dresses. It's just such a dreamy style choice, reminding us that this show is indeed a fairy tale come to life.