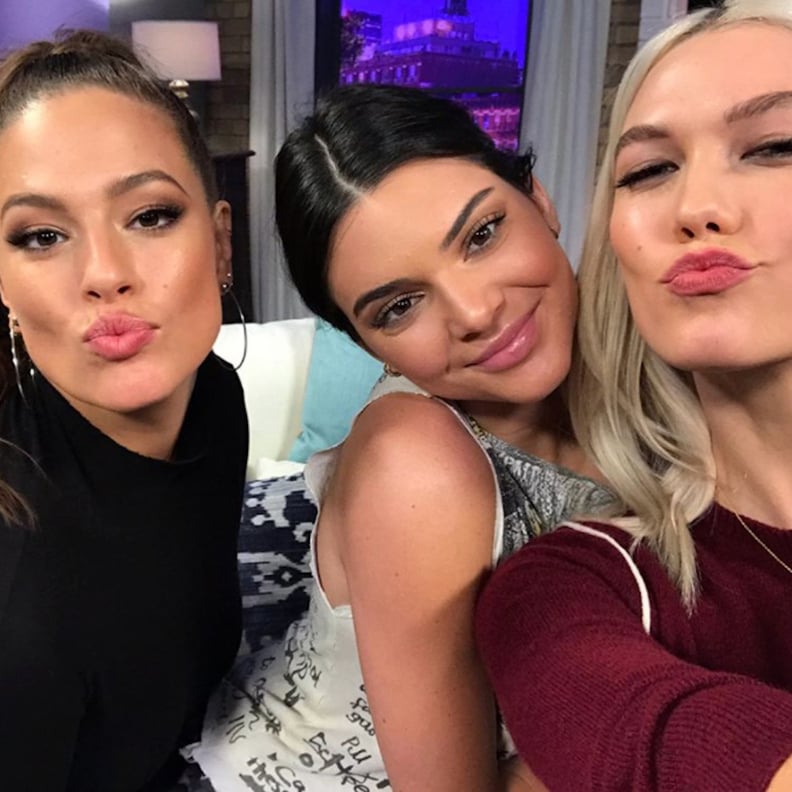 When high-profile models like Kaia Gerber, Kendall Jenner, Jourdan Dunn, and Ashley Graham all come together at Vista Studios in LA, you know they're up to something good. Turns out the ladies dressed up in glam outfits to sit on a couch opposite Karlie Kloss, who just announced a new talk show called "Movie Night With Karlie Kloss." Hot, damn! Now that she's launching her own series on Freeform, that's just another one of the incredible achievements the 25-year-old star can add to her resume.
Karlie already runs Kode With Klossy, makes videos for her own YouTube channel, attends classes at New York University, and walks runways and poses for campaigns on the regular. One thing's for sure: we're excited to find out what these powerful women in the industry had to talk about and who's on the list of upcoming celebrity guests. Read on for a sneak peek.
Karlie Announced Her New Talk Show on Instagram
It will air on Freeform and feature Kendall Jenner, Ashley Graham, and Jourdan Dunn, according to Karlie's tags on her post.
Kendall Jenner Showed Up on Set
Kaia Gerber Wore a Stylish Look With Hoop Earrings
Ashley Graham Showed Off Her Sleek Black Ensemble She Posed on the Couch With Karlie and Penni Thow, Who Works on Kode With Klossy