These 5 Show-Stopping Booties Will Totally Make Your Fall Wardrobe
Paid Content For
ShoeDazzle
Every editorial product is independently selected by our editors. If you buy something through our links, we may earn commission.
Every Fall, I'm on the quest for the perfect pair of booties, and this year was no exception. It was no easy task, but I finally narrowed it down to my top five picks for the season. Each one features a key Fall trend, and guess what?! They're all available on ShoeDazzle. Since I'm a member of its VIP program, I can get them all for, like, 30 percent off the retail price . . . plus they ship free! Cute shoes and even better prices? Count me in.
01
Grommets
There's something about Luzmila's look of black with gold metal grommets that really brings out my edgy side. Suddenly I feel more mysterious . . . like my shoes are telling the world, "Don't mess with me!"
02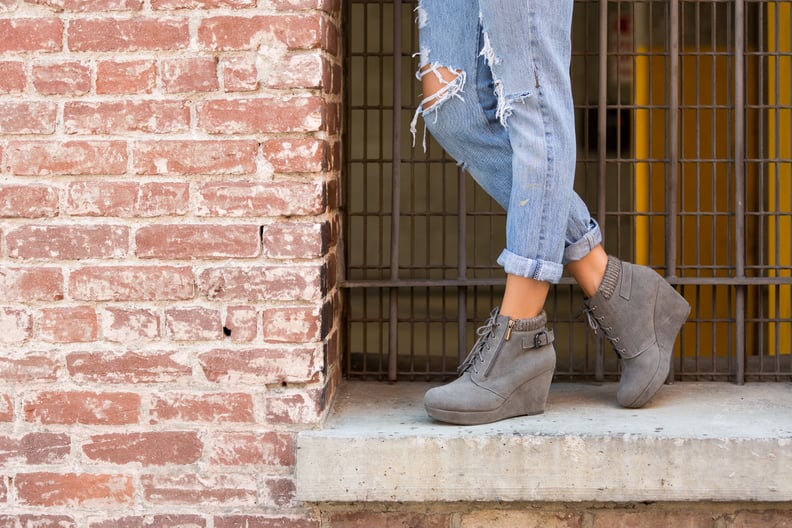 Knit Details
One of my favorite parts of Fall is getting to break out all of my oversize sweaters to cozy up in, and this bootie completes the look perfectly. With that cute little sweater-knit detailing at the cuff and her comfortable wedge platform, Aimee is the new BFF to all my cozy looks this season.
03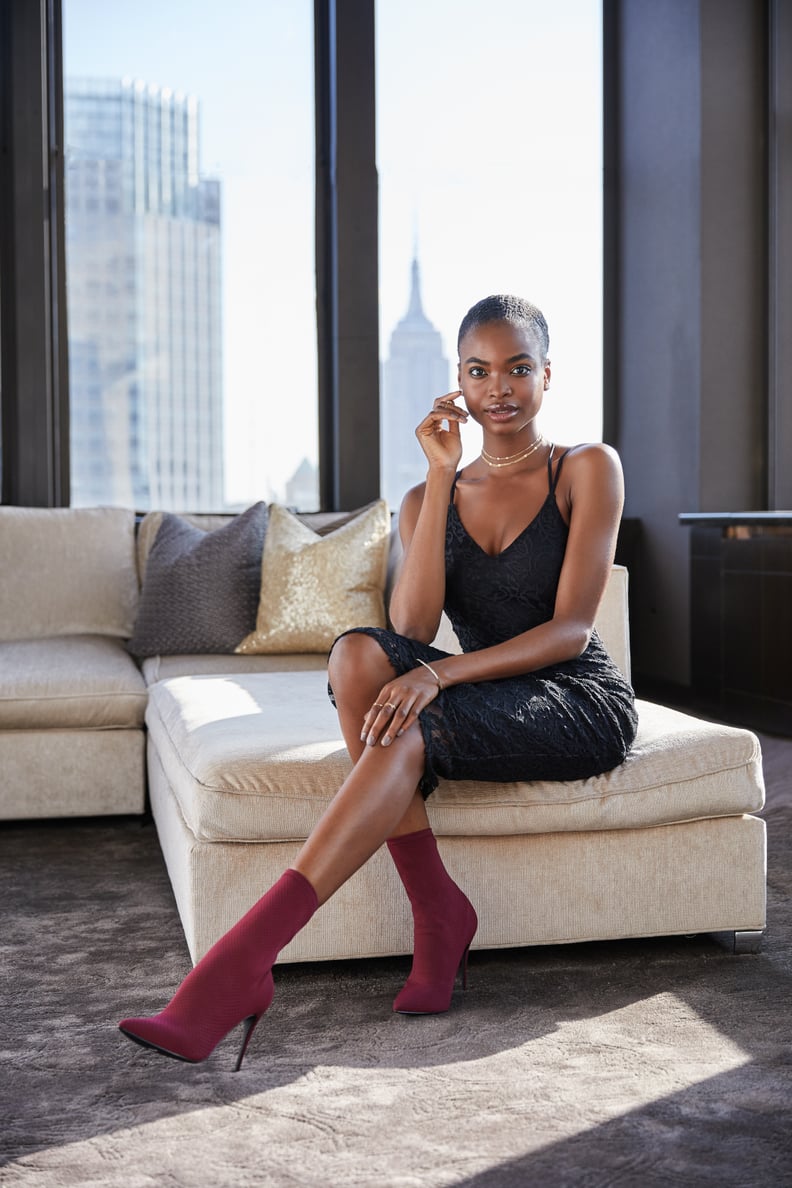 Sock Silhouette
You've probably seen all the celebs rocking similar styles, so you know that means Jia is going to get you plenty of attention. I'll literally wear her with anything to add instant sex appeal to my outfit.
04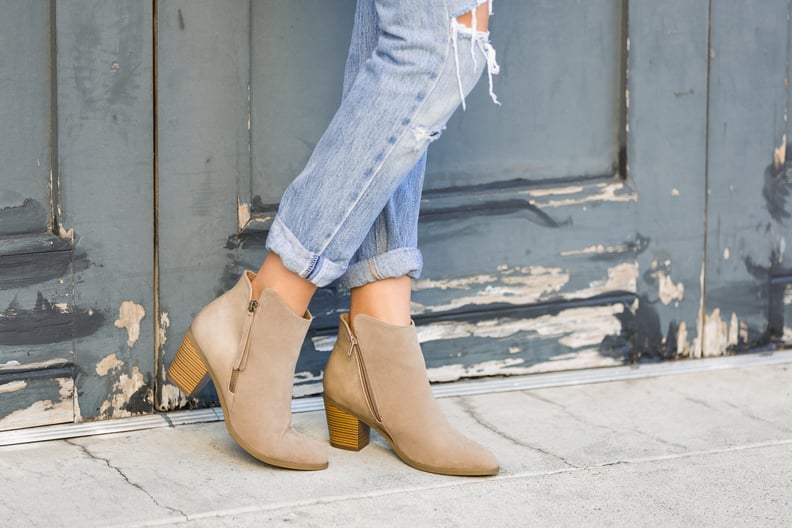 Everyday Basic
I'm all about this style for anything, from sipping PSLs in a pumpkin patch to apple picking to every other basic thing you can do during Fall. Keke has this amazing way of looking good with almost every outfit I put on, so she's definitely a must have.
05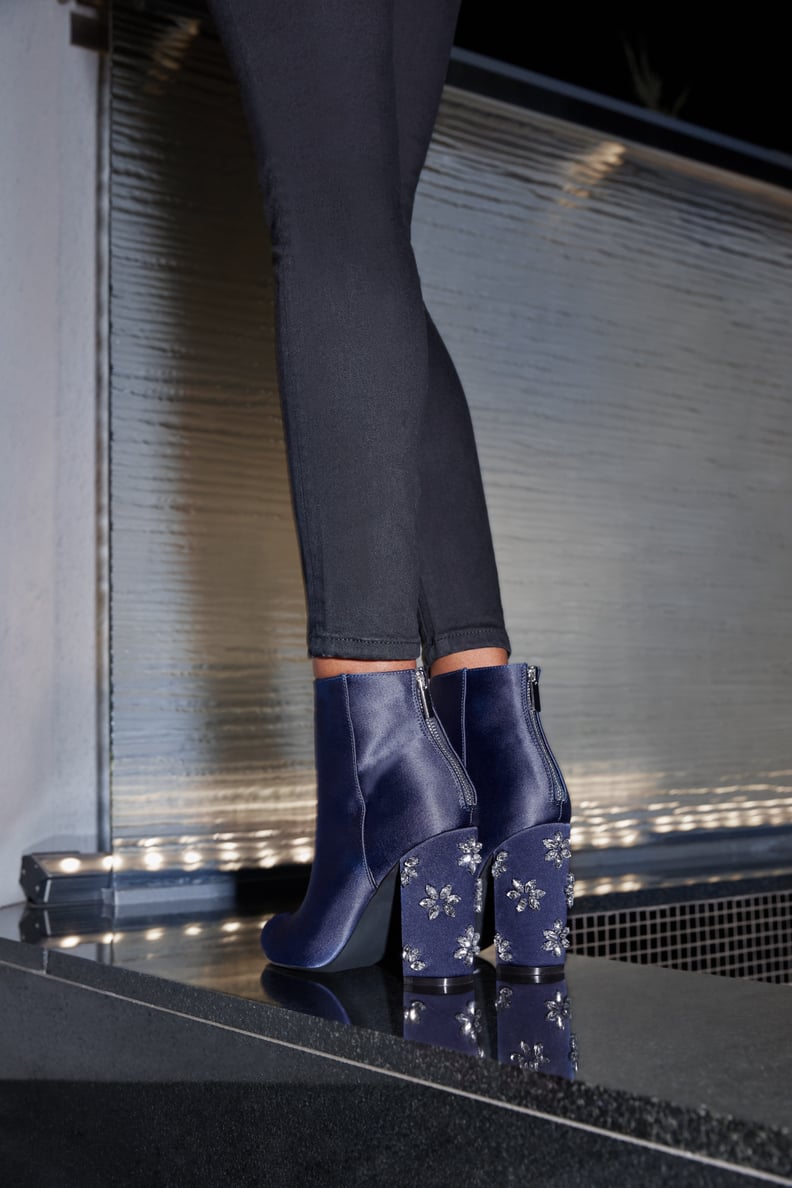 Party Heel