It Turns Out Malia and Sasha Obama Are Ridiculously Good at Accessorizing
Whenever the Obamas step out together, we start to feel inspired. Not only to become leaders and possibly call our dads, but also when it comes to fashion. One look at whatever Michelle, Malia, and Sasha are wearing, and it's all too clear: this is one stylish family, and it's time to start taking notes.
Just take a look at the ladies — and the president, of course — walking the White House lawn as they gear up to visit the US National Parks. They're dressed in their Summer best, from layered looks to sundresses, and it's clear the girls aren't afraid to rock bright colors and bold patterns just like their mom. Plus, those extra details also deserve a shout-out: both Sasha and Malia wore cute black sandals and backpacks, Malia's from Everlane, and Sasha even dared to mix prints.
Look through for a bit of weekend outfit inspiration. Then, see how Malia is basically morphing into Michelle.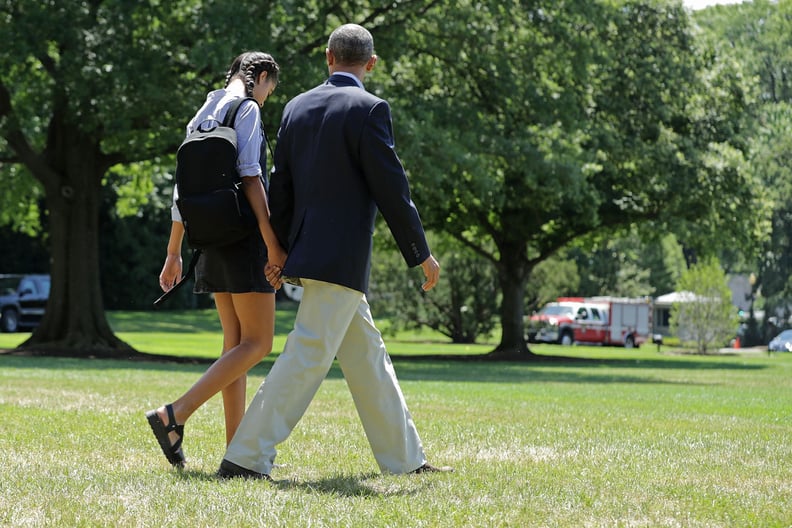 While Malia's Black Option Is Sleek and Sophisticated
These ladies know how to accessorize for a getaway!