Ponchos Are Happening — Just Ask Olivia Palermo
Nearly all of the Fall previews I've been to have included a poncho among its many styles for next season. But, if ever you needed solid evidence of the fact that the poncho is the next big thing in fashion, it's seeing Olivia Palermo wearing one right now. Like most things Miss Palermo puts on — Westward Leaning sunglasses, Zara anything, Aquazzura shoes, etc. — we have an inkling that it will soon be the piece most coveted by her many, many fans.
Of course, it didn't all start with Olivia. We can trace the return of the poncho to runways like Burberry, where the style first cropped up. Still, while Cara Delevingne brought it down the catwalk, we can most certainly credit its return to the streets in large part to style setters like Miroslava Duma and, now, Olivia. So, does it make you want one, too? Scroll through for the details — and tell us what you decide.
To be fair, Cara Delevingne had her monogrammed poncho first when she walked the Burberry Fall '14 runway.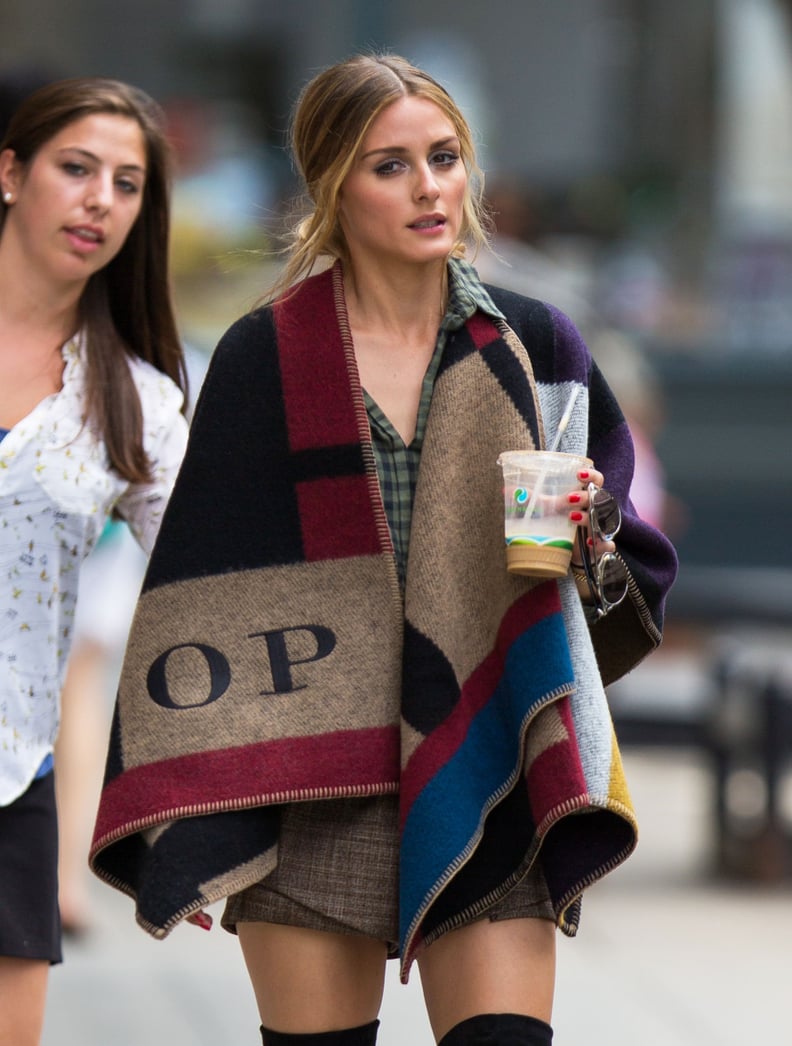 Olivia got her own monogrammed piece while running errands between takes on a photo shoot in NYC.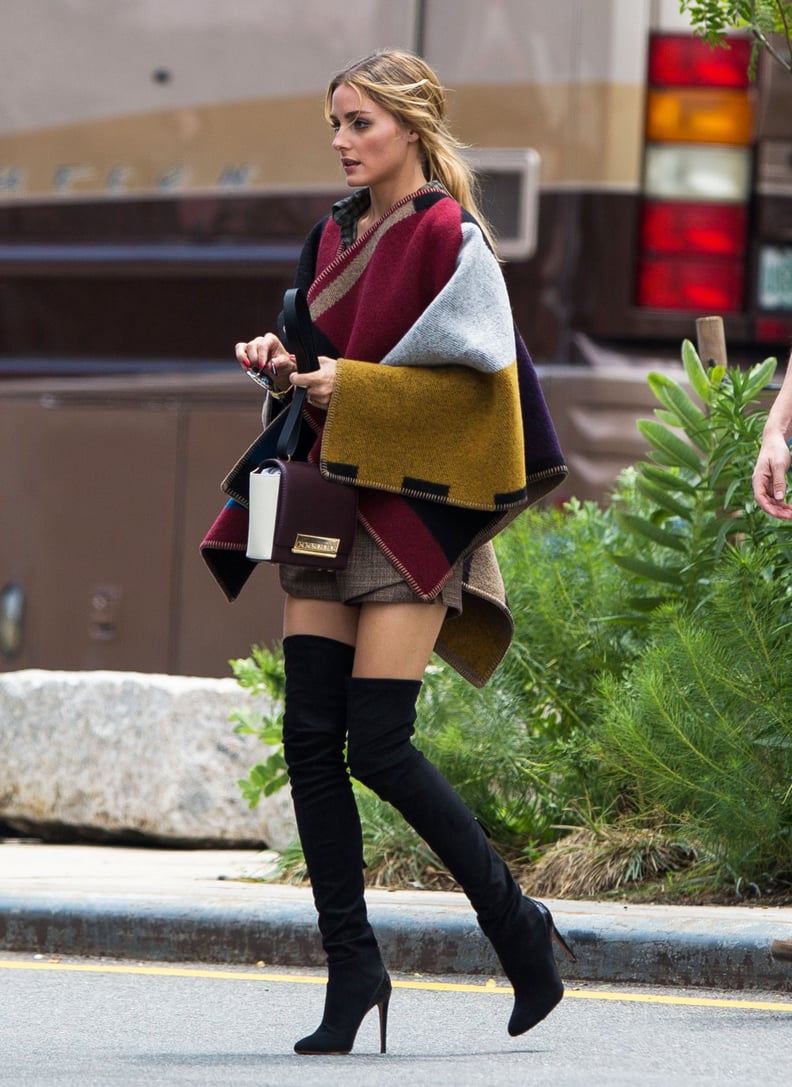 How else would you style a poncho? Olivia amped up the shapeless silhouette with a thigh-high hemline, over-the-knee boots, and a CH Carolina Herrera Casati bag.