Olivia Rodrigo's Bright-Blue Bikini Is Many Things, but Most Importantly, It's Sustainable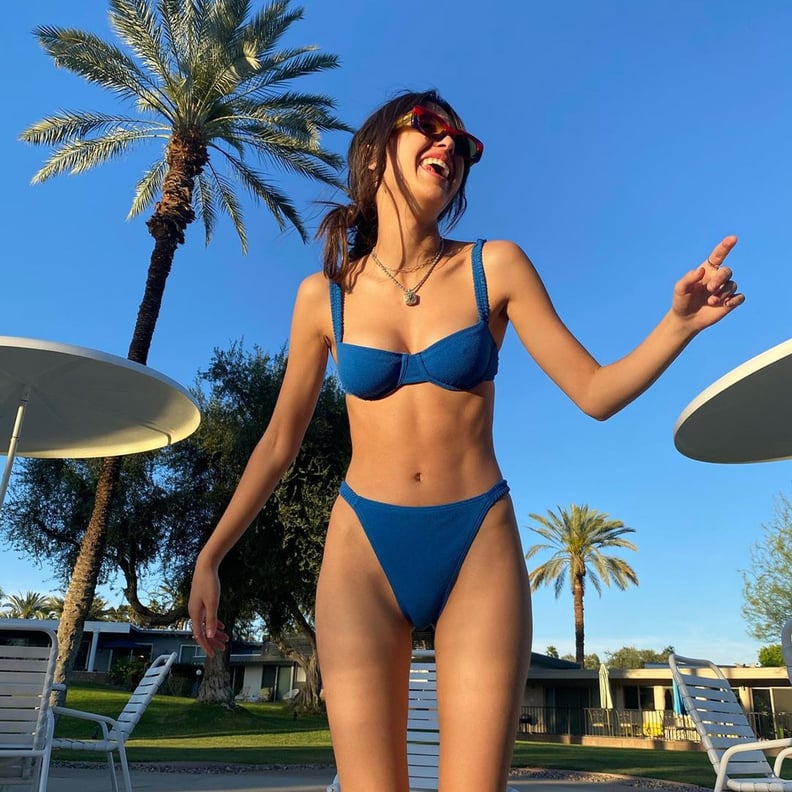 As POPSUGAR editors, we independently select and write about stuff we love and think you'll like too. If you buy a product we have recommended, we may receive affiliate commission, which in turn supports our work.
Olivia Rodrigo is setting the standard with sustainable swimwear this spring. The "Deja Vu" singer soaked up the sun (and her song's success) over the weekend while wearing a bright-blue bikini at the pool. Her Peony Swimwear two-piece is many things: chic, bold, trendy, but above all, environmentally conscious.
Olivia's commitment to sustainable style isn't anything new. Her stylist, Laura Sophie Cox, told POPSUGAR about the singer's "huge passion" for eco-friendly fashion. "She thinks with environmental and social responsibility," Laura explained. Even when Olivia's off the red carpet, she's still dedicated to the planet.
That's where pieces like her spring swimsuit come in. Peony Swimwear's bikini is made entirely with recycled and sustainable materials, both the main fabric and the lining. We love to see it! If you're in the market for a new swimsuit ahead of warmer weather, we've rounded up Olivia's exact suit plus a few other sustainable styles for your consideration.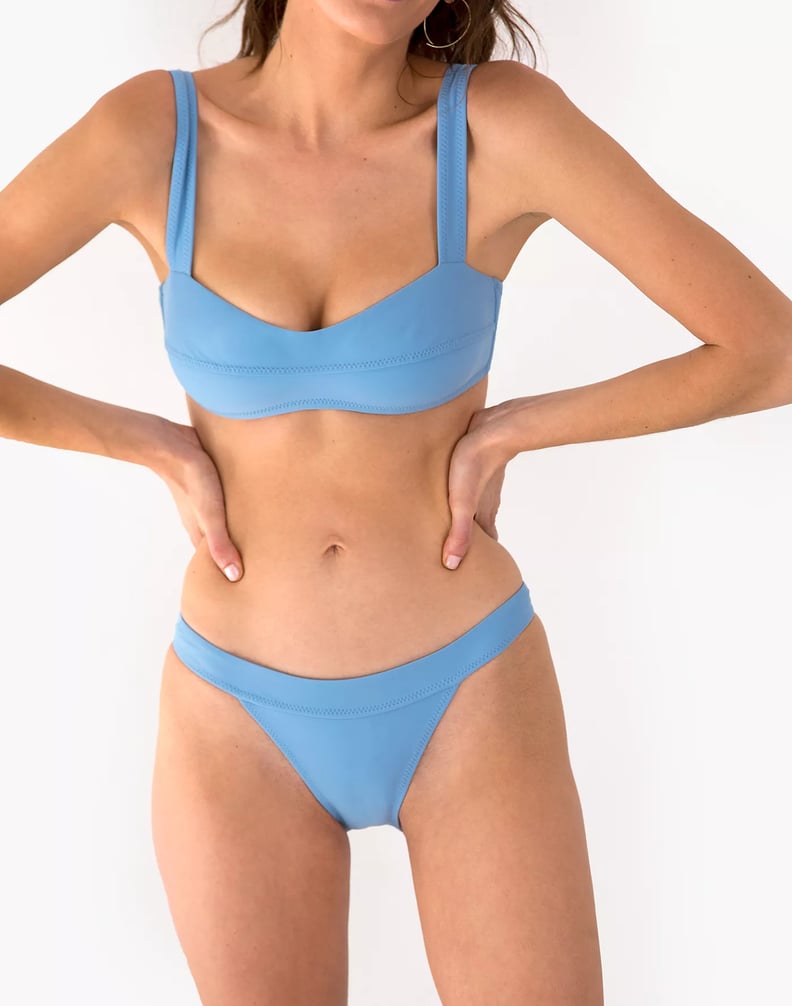 Shop Similar Sustainable Styles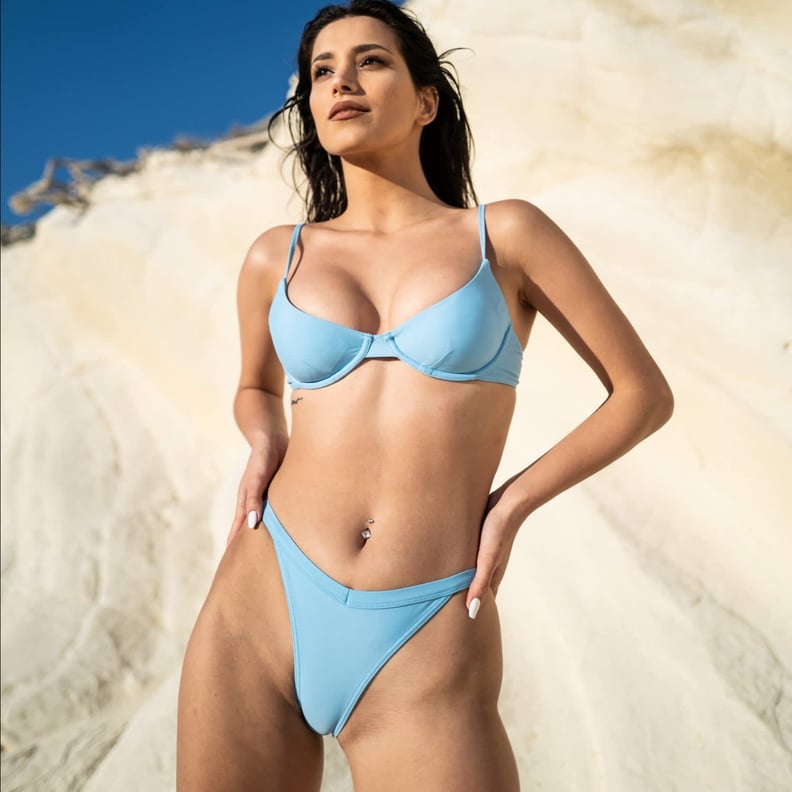 Wolf & Badger Calypso Baby Blue Cupped Bikini
Casa Raki Ana Recycled Bikini