Oprah's Holiday Outfit Is Definitely Our "Favorite Thing" About Her New Gift Guide O The Oprah Magazine | Ruven Afanador
Every editorial product is independently selected by our editors. If you buy something through our links, we may earn commission.
It's only natural to get excited about the contents of Oprah Winfrey's annual Favorite Things gift guide. But before you obsess over the new tech gadgets she's championing or the knickknacks that will make traveling easier, take a minute to digest the December cover. Fashion girls everywhere should be delighted by Oprah's fabulous idea for a holiday outfit. Her metallic Christian Siriano skirt is glamorous, but her St. John v-neck sweater is comfortable.
Together, the two pieces strike the perfect balance for any upcoming party you've got. Oprah finished her look with the finer things — Pandora jewels and a House of Fluff faux-fur cape included — but you can easily rock a shiny, silver midi with your turtleneck, slip on some flats, and call it a day. Ahead, allow yourself to be inspired by Ms. Winfrey's latest move (please, like that's hard). Oprah wore a St. John sweater, Christian Siriano skirt, House of Fluff faux-fur cape, and Pandora jewels on the cover of her 2017 Favorite Things issue.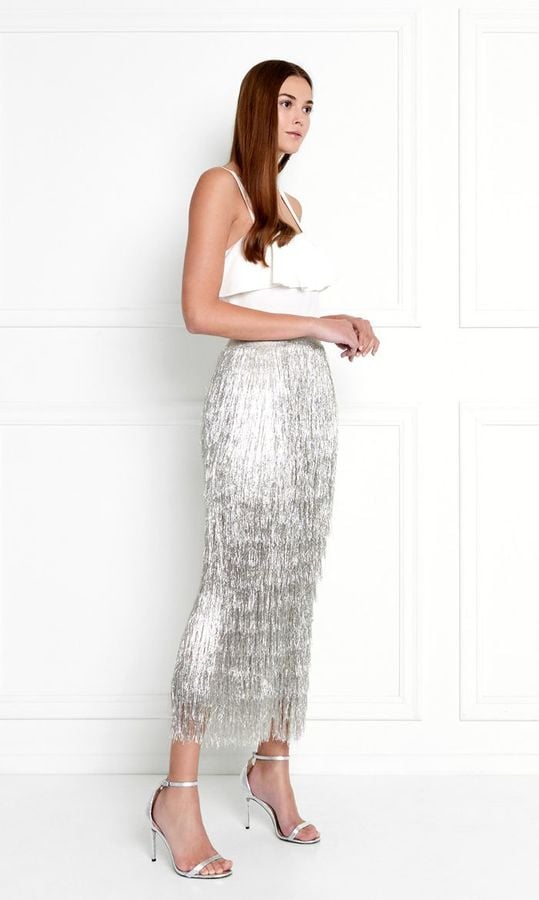 Rachel Zoe Delilah Metallic Fringe Skirt
Mango Outlet Pleated Midi Skirt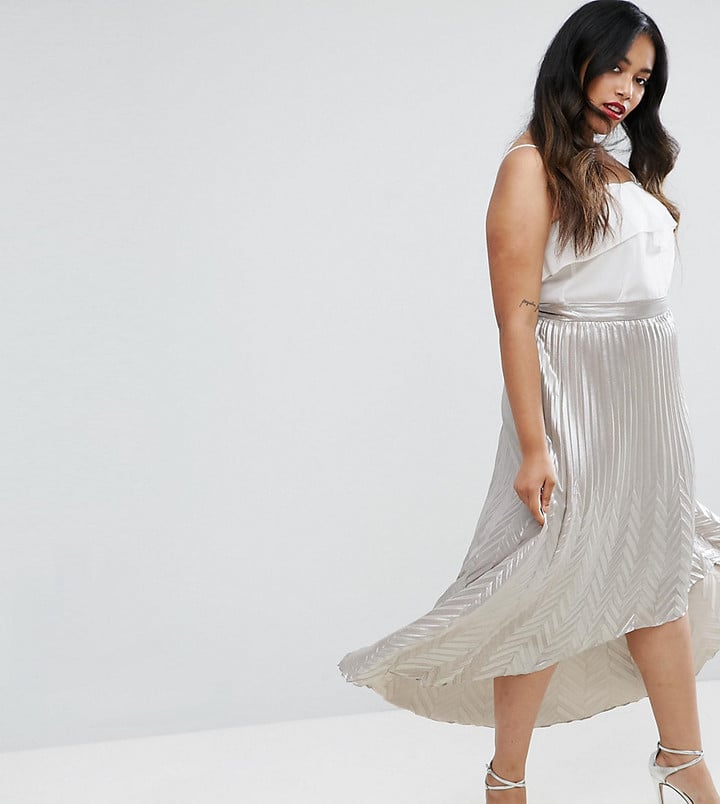 Coast Plus Paige Metallic Maxi Skirt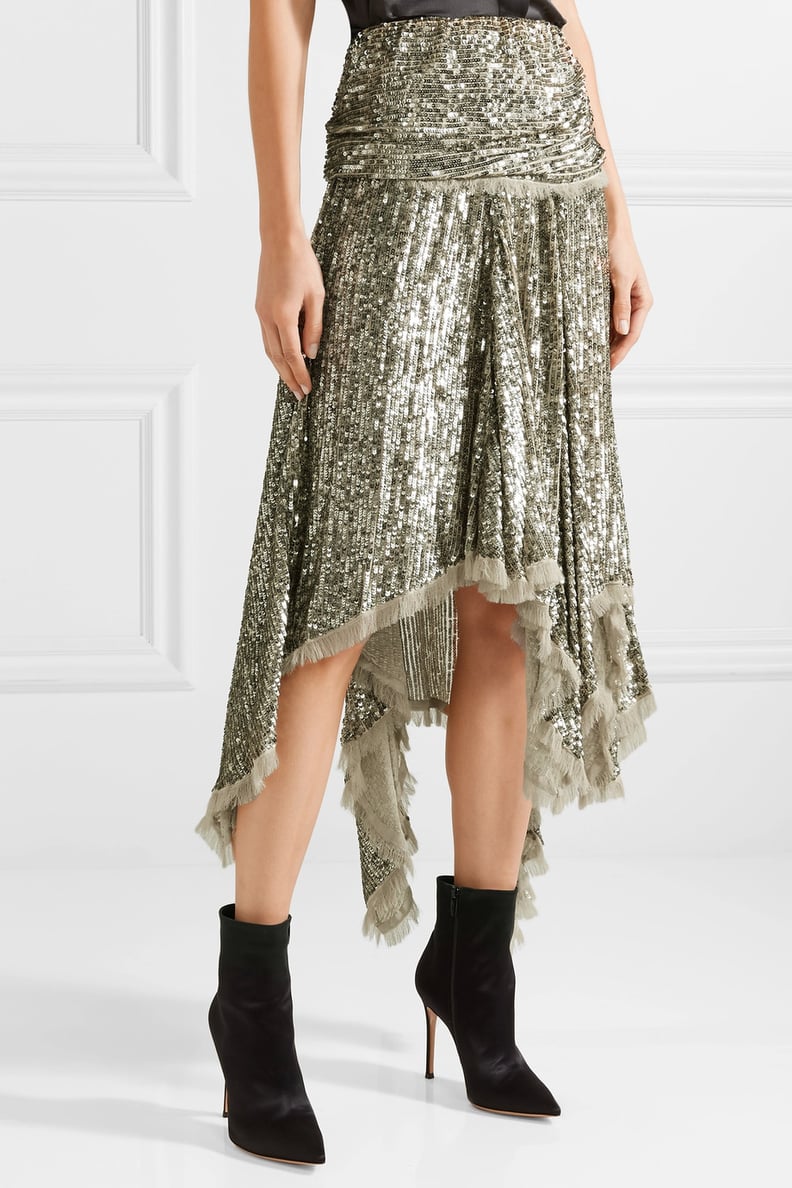 Zimmermann Folly Asymmetric Skirt

Fannie Schiavoni Crystal Chain Skirt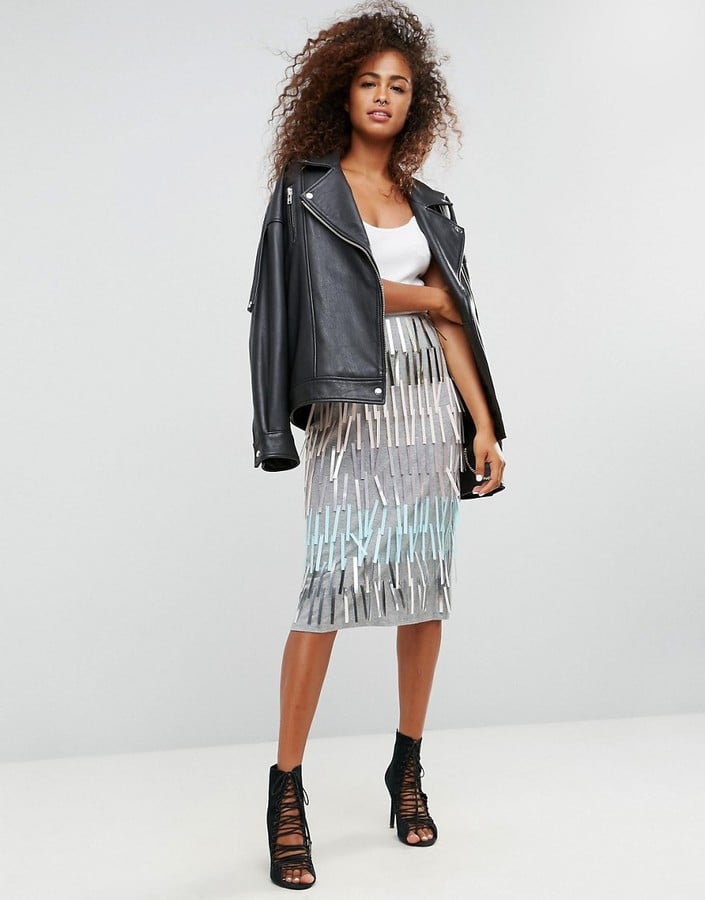 Asos Pencil Skirt with Fringe Embellishment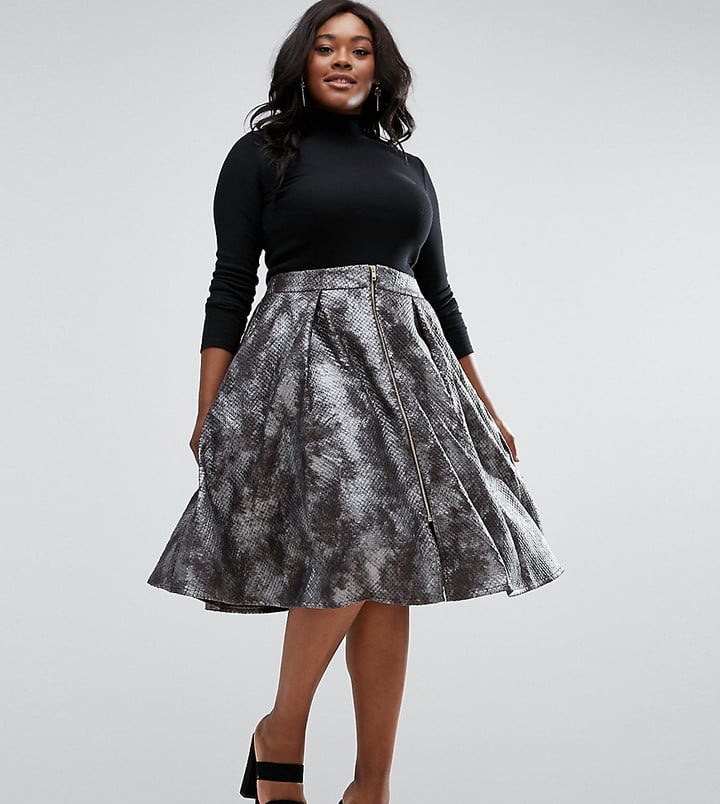 Elvi Plus Metallic Skirt In Reptile Print
Asos Sweater With V-Neck In Wool Mix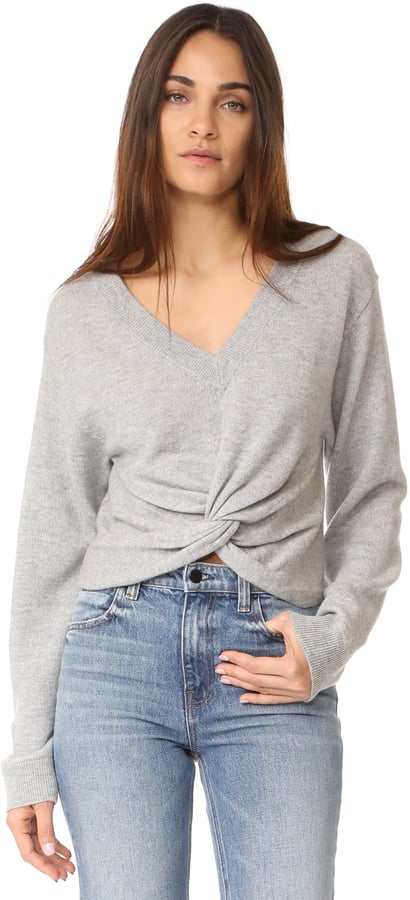 Alexander Wang Deep V Twist Front Sweater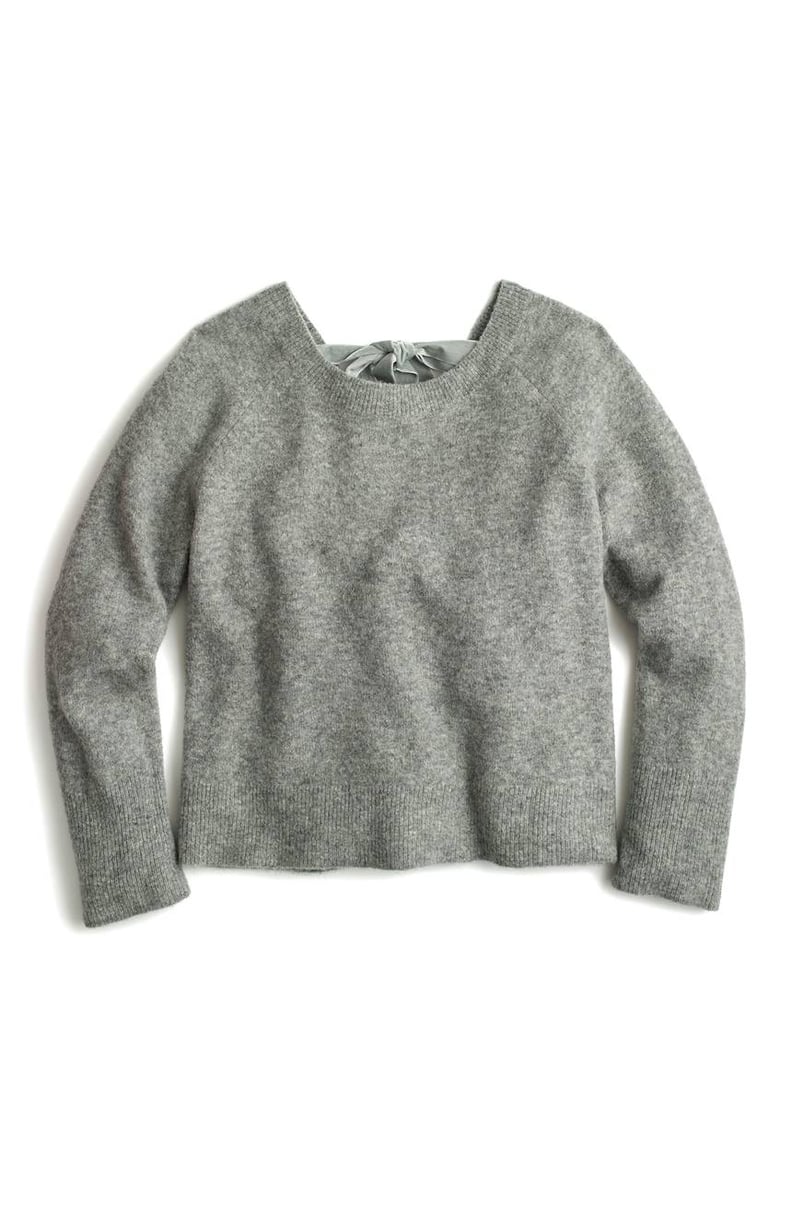 J.Crew Women's Voletta V-Back Sweater