This Empowering Lingerie Photo Series Redefines What It Means to Have a "Perfect Figure"
It's finally becoming less and less common for people to put the word "perfect" in front of "body," because there is no such thing. The images and ideas we're fed online and in advertisements are changing for the better, and a campaign from inclusive lingerie brand Parfait is redefining what it means to have a "perfect figure." Parfait spoke to six women and created a stunning photo series that proves there's not just one body type that's meant for lingerie. Every woman in the campaign looks fierce as hell in her bra and underwear, and each woman shared her own perspective on what it means to be confident in your own skin.
In a statement about the photo series, Parfait said, "With the new year brings new resolutions to conquer, and for many that means changing their body in some way to 'fit in' to societal norms. But what does it mean to 'fit in' and what exactly is a 'perfect figure?'" Read more about each woman featured in this inspiring campaign and hear what each told Parfait about what a "perfect figure" really means to her ahead.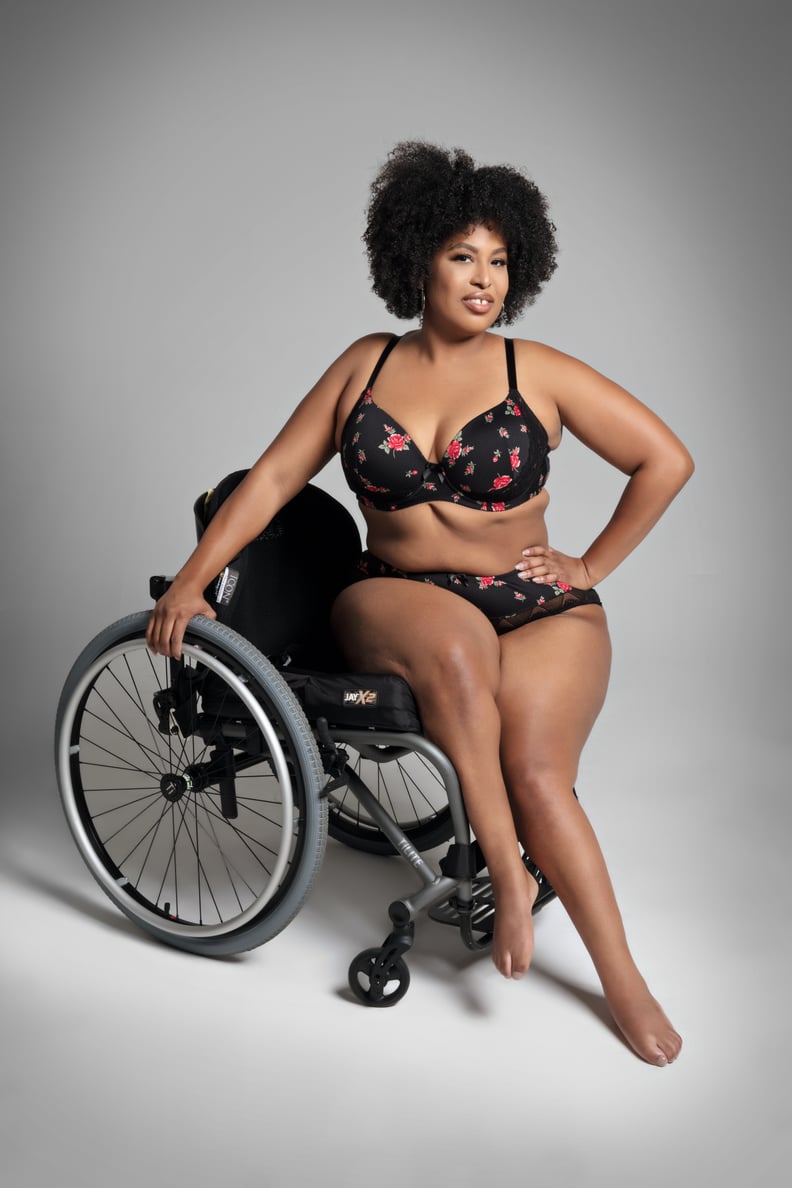 Tatiana A. Lee
IG: @MsTatiLee
Occupation: Actor, Model, Lifestyle Blogger
Bio: "Originally from Coatesville, PA, I was born with a birth defect called spina bifida. I loved fashion and beauty growing up, but I didn't see anyone with a disability in TV and magazines that I could look up to. So, I decided to become my own hero!"
On being curvy: "I love being curvy. I inherited it from my mother and my grandmother, both very beautifully shaped women. Why not embrace your natural swag?"
What having a #perfectfigure means to Tatiana: "As long as you fully accept and love the skin you're in, you will ALWAYS be YOUR perfect figure."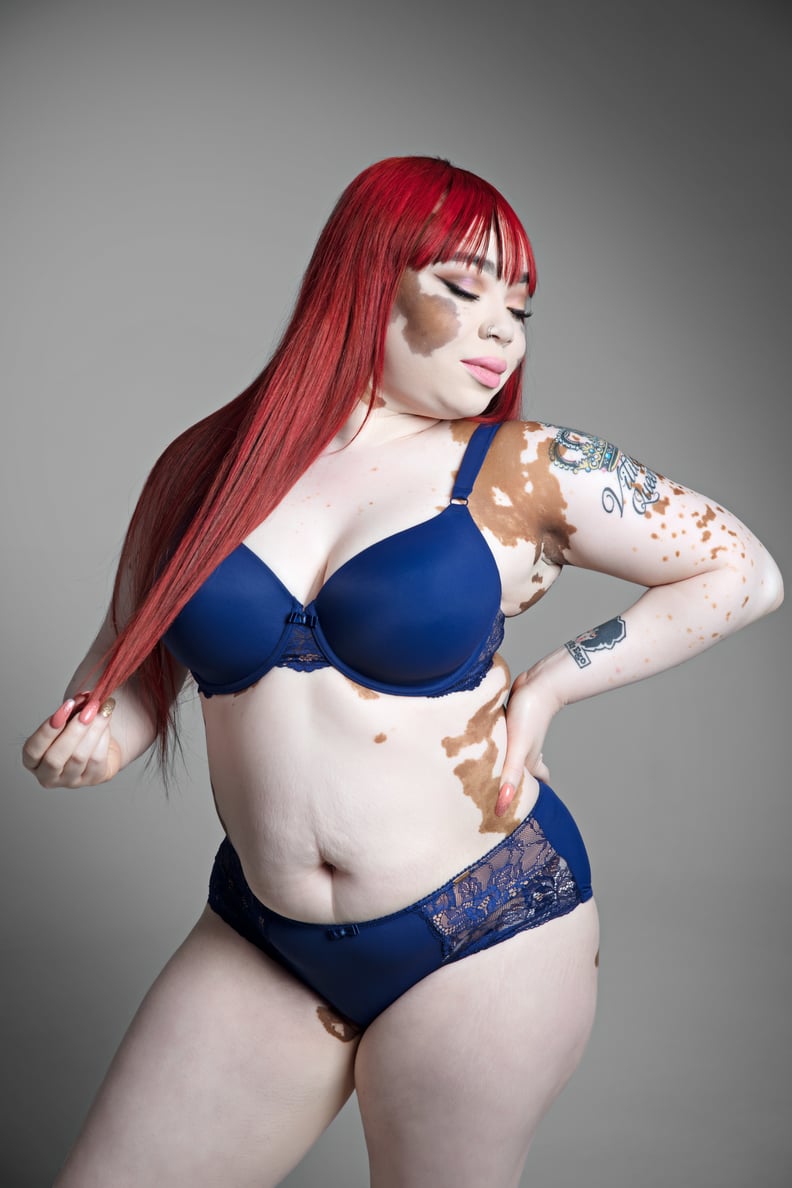 Tanesha Brown
IG: @vitiligoqueen
Occupation: Makeup Artist and Motivational Speaker
Bio: Diagnosed with vitiligo at the age of 5, Tanesha endured years of bullying (even being called a "Dalmatian") before learning to love herself. Now fully embracing (and loving!) the skin she's in, Tanesha is a mother of two twin boys, a motivational speaker, and a makeup artist. In conjunction with the American Cancer Society, Tanesha hosts in-hospital classes teaching cancer patients the best makeup techniques while undergoing treatment.
On having vitiligo: "It's satisfying to me that I know when I step into a room, I'm going to be the only one that looks like me."
What having a #perfectfigure means to Tanesha: "To me, having a 'perfect figure' means just being comfortable, 100 percent comfortable. Doing whatever it is you like, whoever it is you are. If there are things you want to improve on, do it. But not to be anyone else's type of perfect. You only need to be the type of perfect that YOU are happy with and want to be!"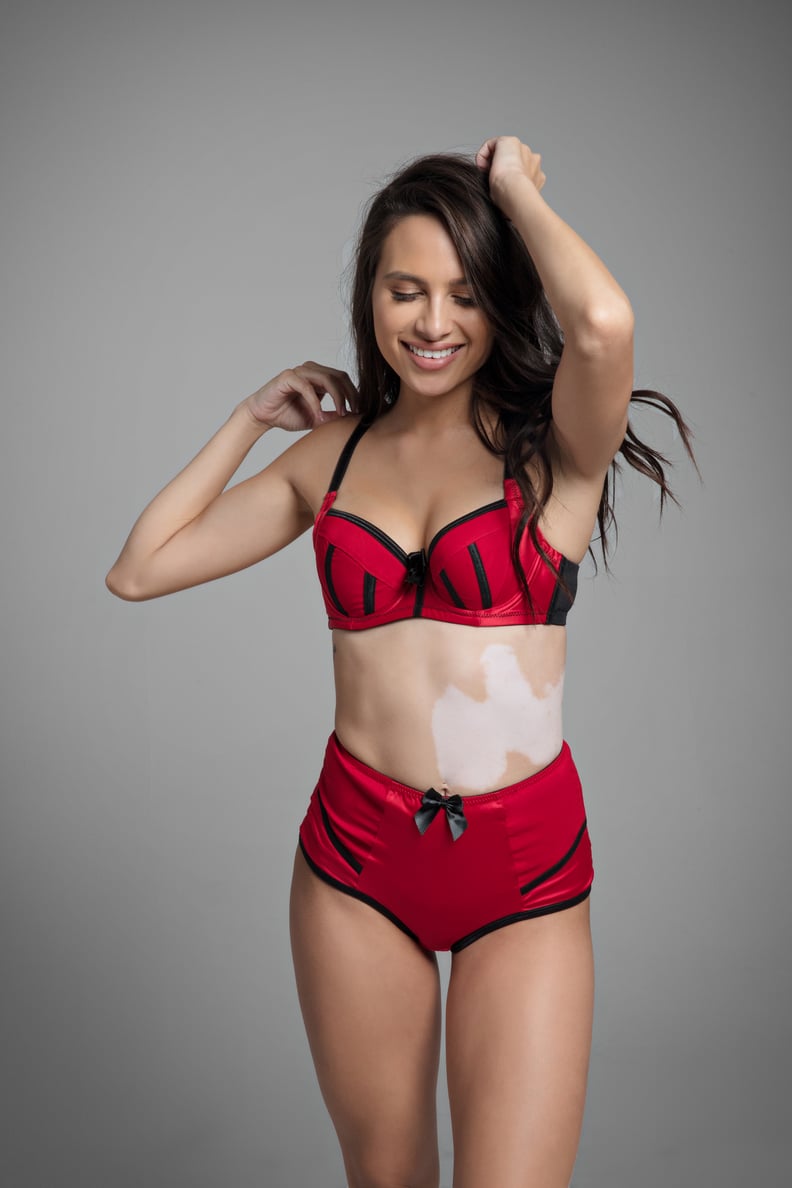 Kelsey Rose
IG: @kelseyroseofficial
Occupation: Mom, Model, Entrepreneur
Bio: "I've always been a creative type. Despite my vitiligo, I started modeling at 17 years old, which became a great outlet for my creativity. In the future, I'd like to create something that will make an impact on people!"
What having a #perfectfigure means to Kelsey: "To be a perfect figure means to love yourself for who you are, embrace every little thing about yourself, and to be happy to be you. Just being a part of this campaign, I feel like I'm making a difference. It's an honor to get the word out there and show people that no matter what you look like or how were born, you should always embrace it!"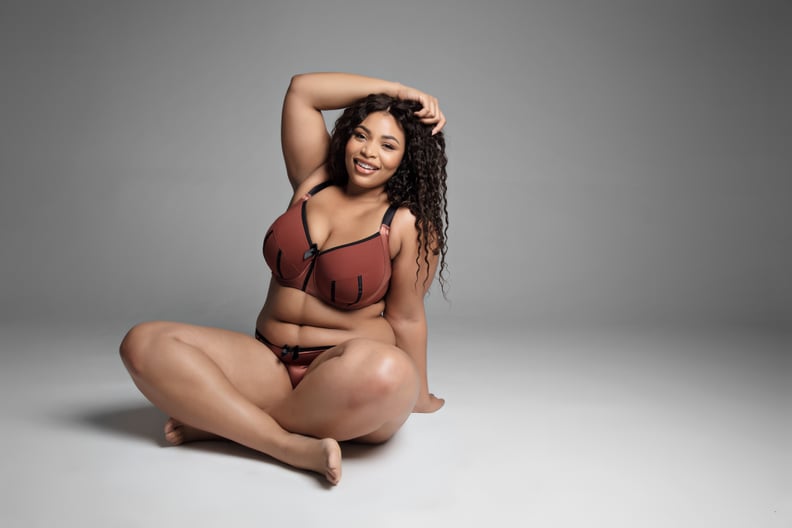 Candice Kelly
IG: @candicekellyxo
Occupation: Plus-Size Model and Blogger
Bio: Enthusiastic about style and beauty for as long as she can remember (from 7 years old, to be exact!), modeling has allowed California native Candice Kelly to turn her passion into something more: a platform to inspire others to embrace their true beautiful self. In addition to making waves as a plus-size pioneer in the digital style world, Candice is also an advocate of a healthy lifestyle — one that involves eating healthy, working out regularly, staying hydrated, and getting plenty of beauty sleep!
On being curvy: "You have your regular iPhone and you have your iPhone Plus. I'm an iPhone Plus. I operate on the same iOS, just like the regular one. I just come a little bit bigger."
What having a #perfectfigure means to Candice: "Having a perfect figure means being fully aware of and accepting of yourself. When you know who you are no one can say anything to discourage you from trying new things, going to the beach, or just being you!"
Gloria Mamurov
IG: @gloria.mamurov
Occupation: Lifestyle Blogger, Commercial Model, Actress in the Making
Bio: Moroccan-Swedish mama of four juggling commercial modeling, acting, and a health/beauty/fashion blog — all while leading a healthy vegan lifestyle. Stylist & Creative Director for Mgem Art & Production, a photography and videography studio serving the fashion, beauty, and art industries. (My husband is the Photographer & CEO!) There's always time for making everything happen as long as you love it. My greatest passion is to inspire people to lead a healthy lifestyle!
On having stretch marks: "I call them proud marks. I grew humans and whatever that did to my body, I'm completely OK with."
What having a #perfectfigure means to Gloria: "Having a 'perfect figure' means eating what you want, being healthy, and being strong. No matter your size, body type, or ability, everyone has their own perfect figure."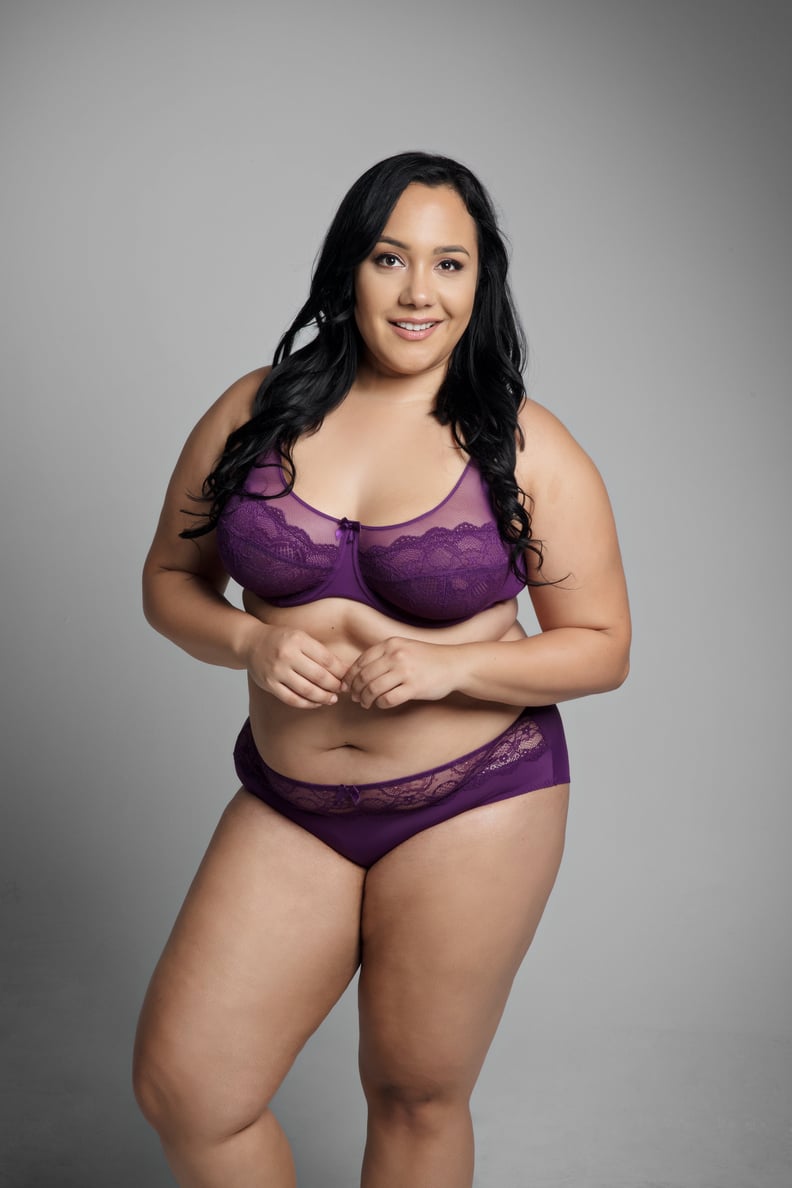 Amy Stretten
IG: @ChiefofStyle
Occupation: Freelance Journalist and Blogger
Bio: Amy Marguerite Stretten is a bilingual (Spanish/English) independent multimedia journalist, blogger, model, and podcast host based in Los Angeles. She is Native American from the Chickahominy Tribe of Virginia and is a mixed-race, queer-identifying femme. She draws from her personal experience, navigating the world through a multicultural lens, to share stories that matter but may otherwise be misunderstood or overlooked.
On the phrase "plus size": "Some people think that plus size is a dirty word. I think it's an empowering word and one that creates community. Lots of folks are able to use that as a hashtag on Instagram, for example, and find their other curvy sisters. Once I was able to admit to myself that I'm curvy and never going to be the stick-thin woman I always thought I wanted to be, that's when I became confident in my own skin. I have thick thighs and strong arms and I just think that's great!"
What having a #perfectfigure means to Amy: "A perfect figure to me has nothing to do with one's body type. Being a perfect figure means loving yourself just as you are, seeing yourself as 'perfect' despite what 'flaws' one may have according to society. Being a perfect figure in this campaign means sharing your self-love with the world, inspiring others to love themselves unconditionally, too."