All of These Adorable Personalized Gifts Are Available at Nordstrom
Paid Content For
Nordstrom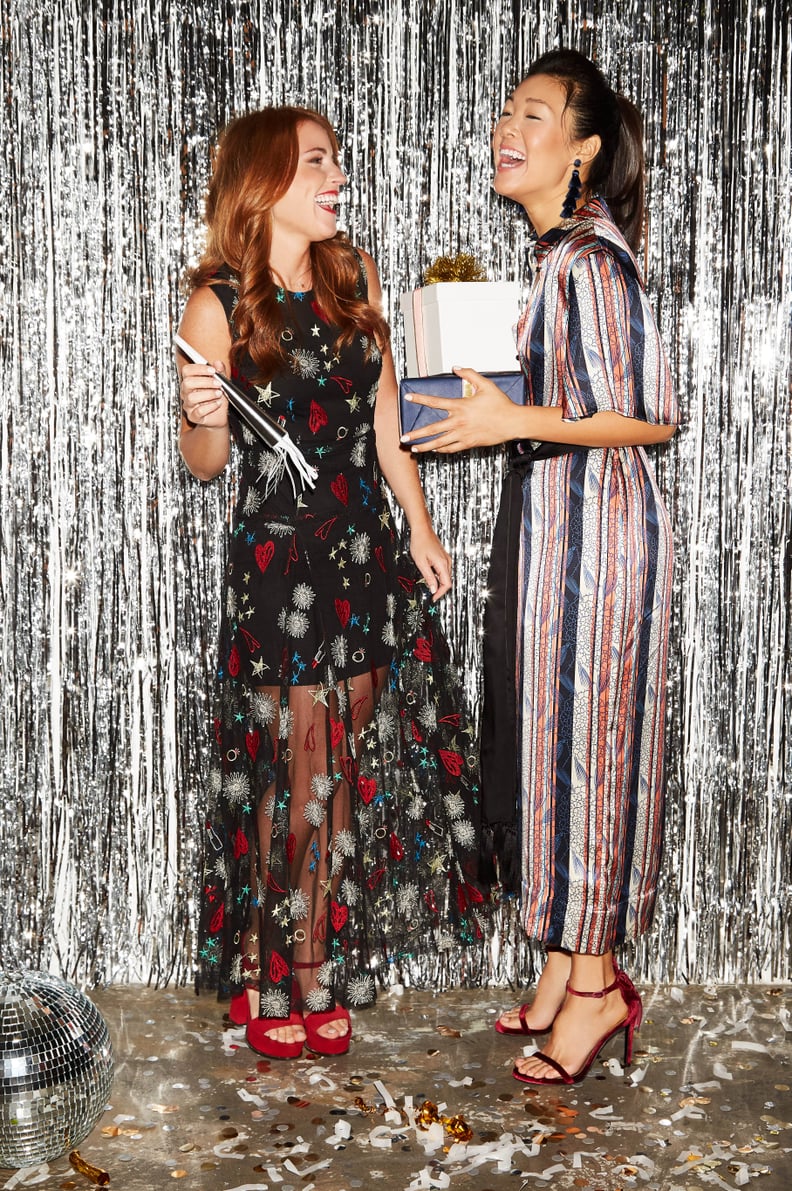 POPSUGAR Photography | di
POPSUGAR Photography | di
As POPSUGAR editors, we independently select and write about stuff we love and think you'll like too. If you buy a product we have recommended, we may receive affiliate commission, which in turn supports our work.
An easy way to win at gift giving this year: get personal. Go the extra mile by getting something monogrammed. Think out of the box and look for zodiac-inspired gifts or choose something with a birthstone. Got a beauty junkie on your list? We've found makeup that transforms to a truly unique shade, depending on your skin's unique pH balance. Talk about one of a kind.
Thanks to the selection of personalized, custom gifts at Nordstrom, it won't take you any additional time to get the goods. They've made it super easy to find all things custom in their specialty Personalized Shop. We've curated our favorites that will make your gift truly stand out, below.
01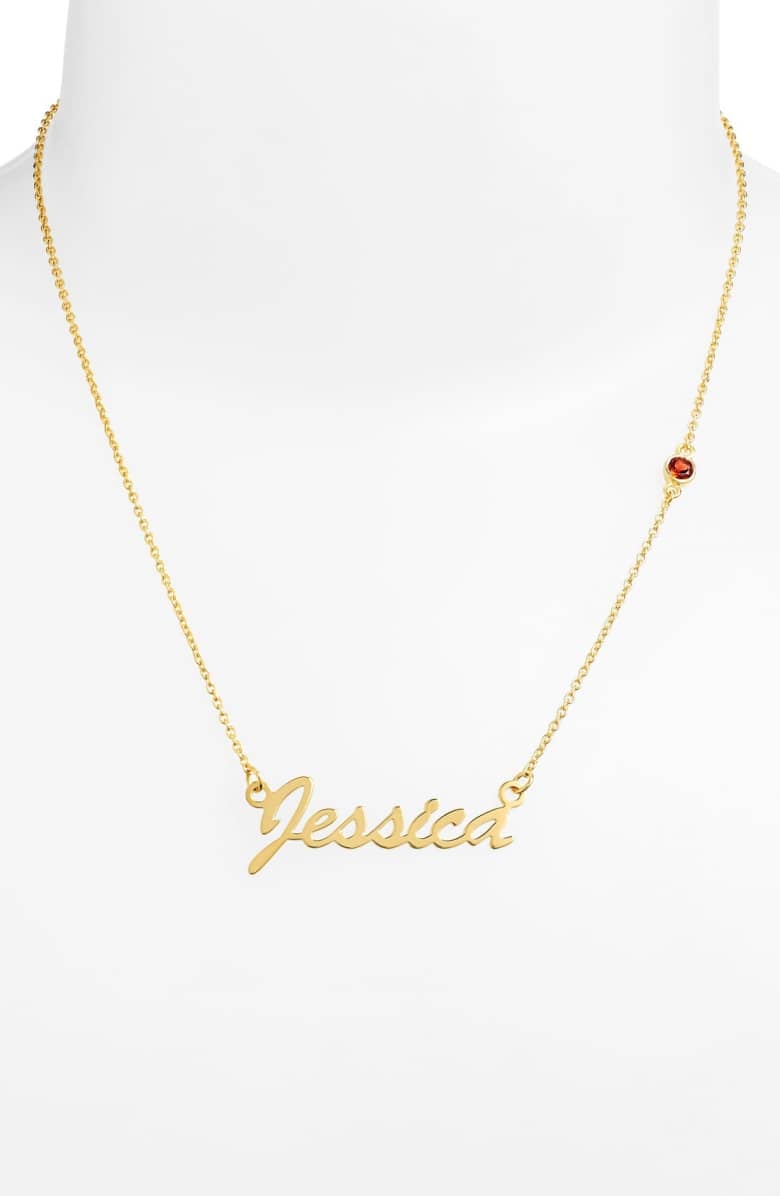 Argento Vivo Birthstone & Personalized Nameplate Pendant Necklace
Not only does this Nameplate Pendant Necklace ($148) allow you to spell out your recipient's name (or any 12-letter word you think best describes him or her), but you also can select a bezel-set genuine birthstone for added charm.
02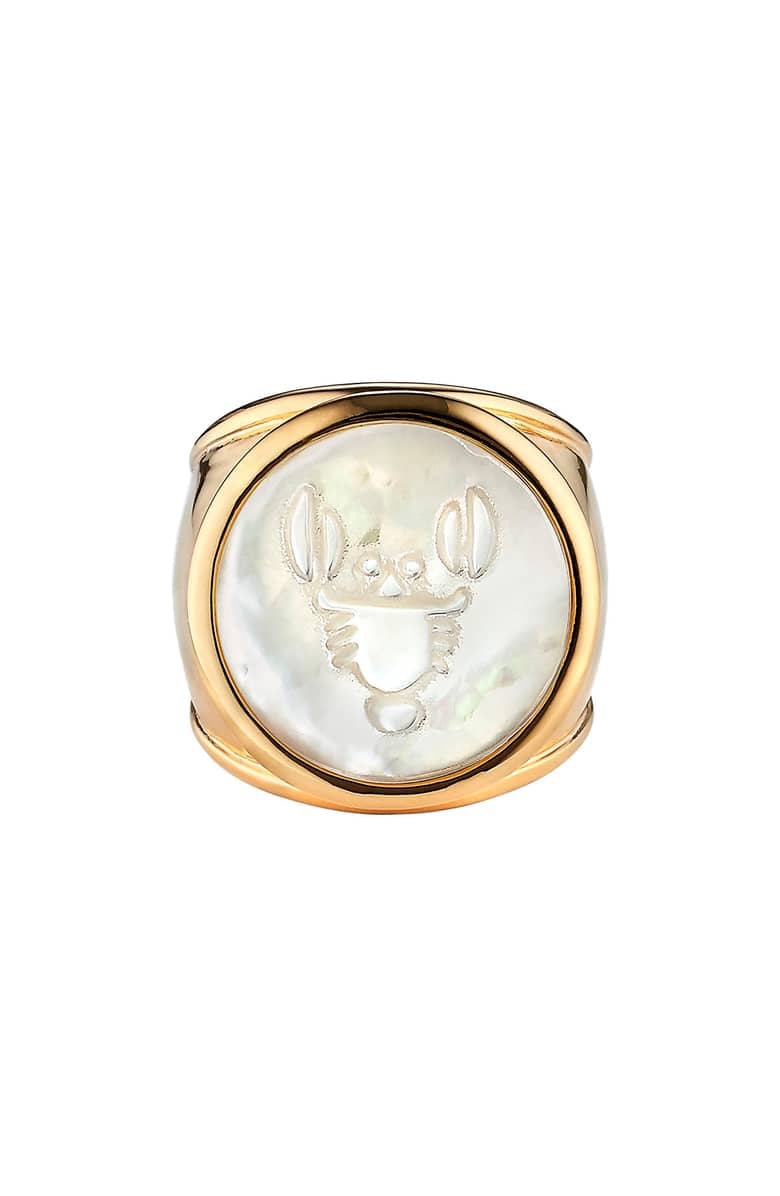 Asha Mother of Pearl Ring
The mother of pearl disc, which features the zodiac sign of your choosing set against 14-karat gold, makes this Zodiac Ring ($295) look extra chic.
03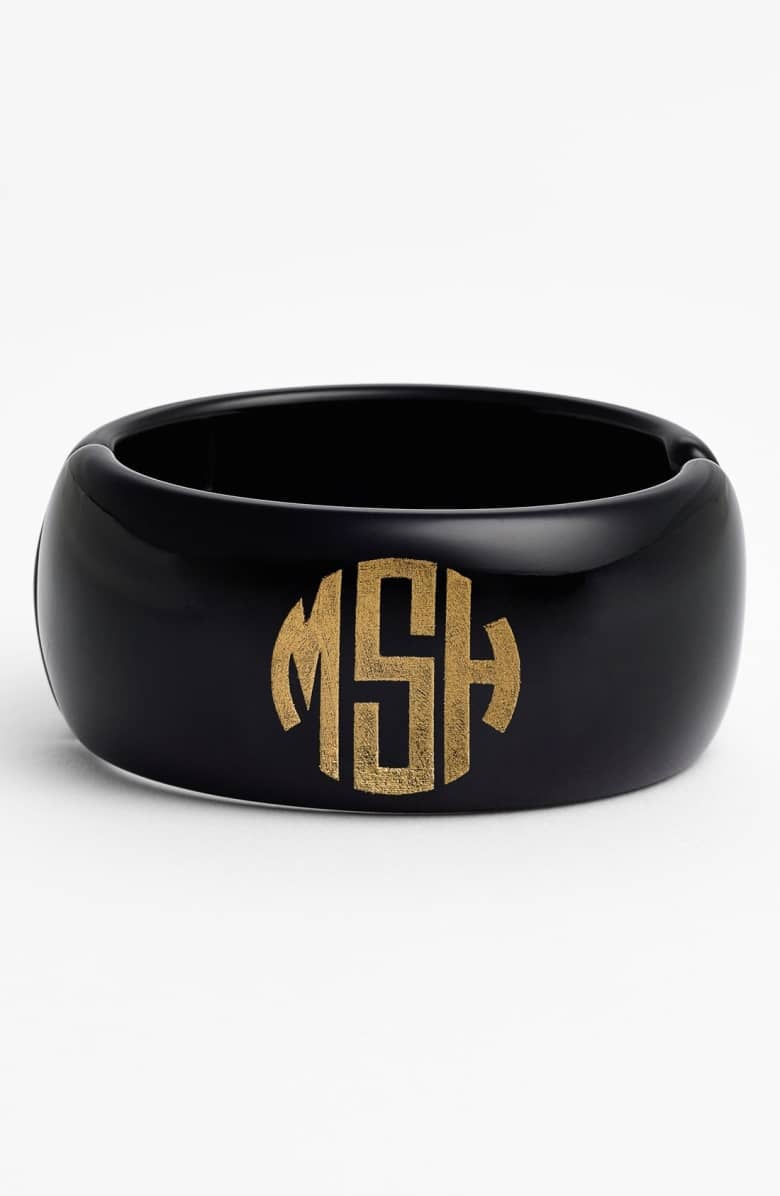 Moon and Lola 'Block Font' Personalized Monogram Bracelet
Moon and Lola is famous for its expertly monogrammed goodies. Case in point: this Block Font Bracelet ($68), which makes the perfect everyday statement accessory.
04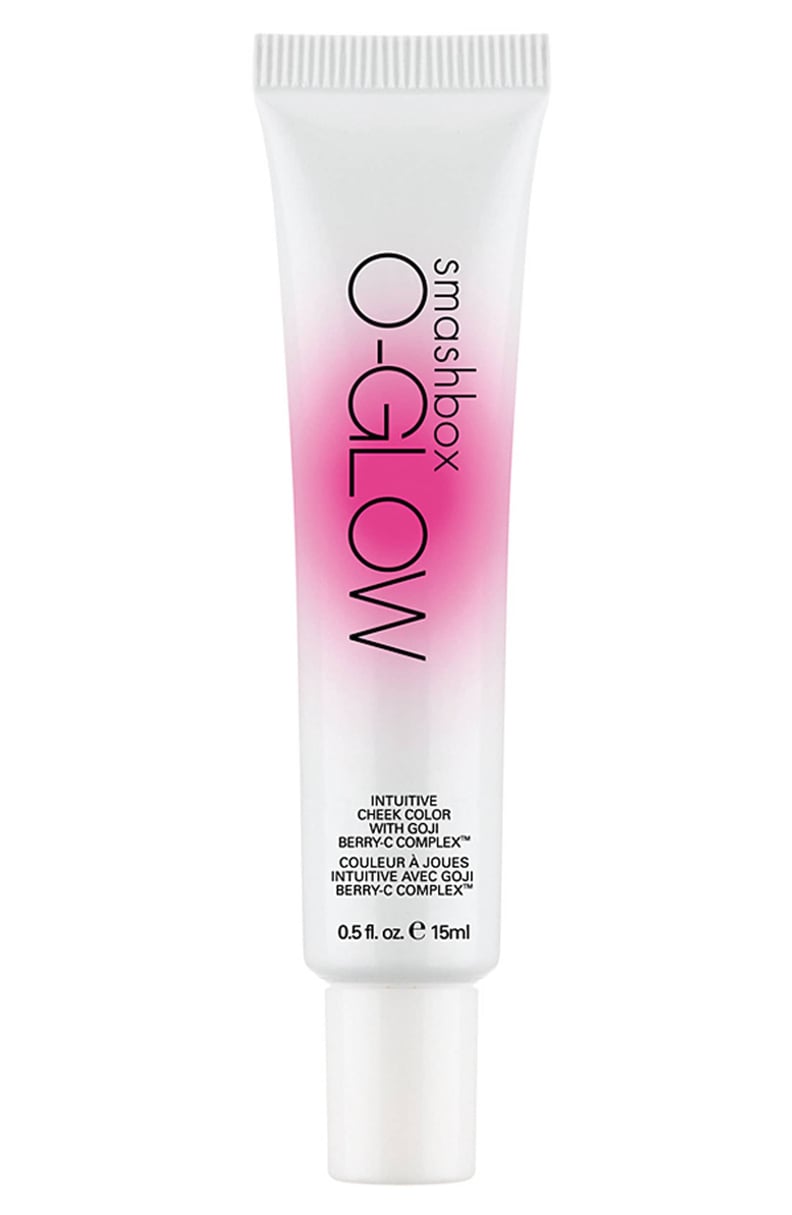 Smashbox O-GLOW Intuitive Cheek Color with Goji Berry-C Complex
Gone are the days of having to find the perfect shade for your friend's skin tone. Thanks to O-GLOW ($25), the shade will find you. This blush promises to be intuitive, adjusting to become the perfect shade, depending on your skin's unique pH balance.
05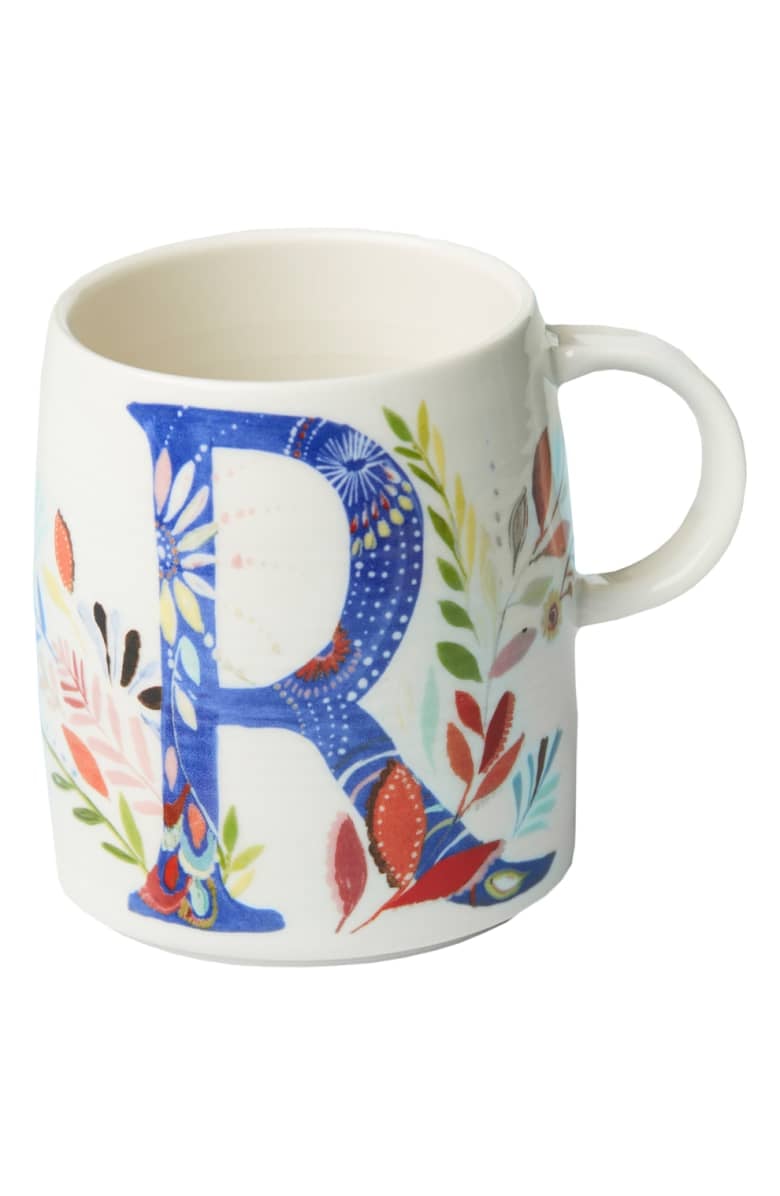 Anthropologie Petal Palette Monogram Mug
Treat your caffeine-addicted colleague to a Monogrammed Mug ($8), beautifully designed by Texas-based artist Starla Michelle Halfmann, which will double as an objet d'art on his or her desk.
06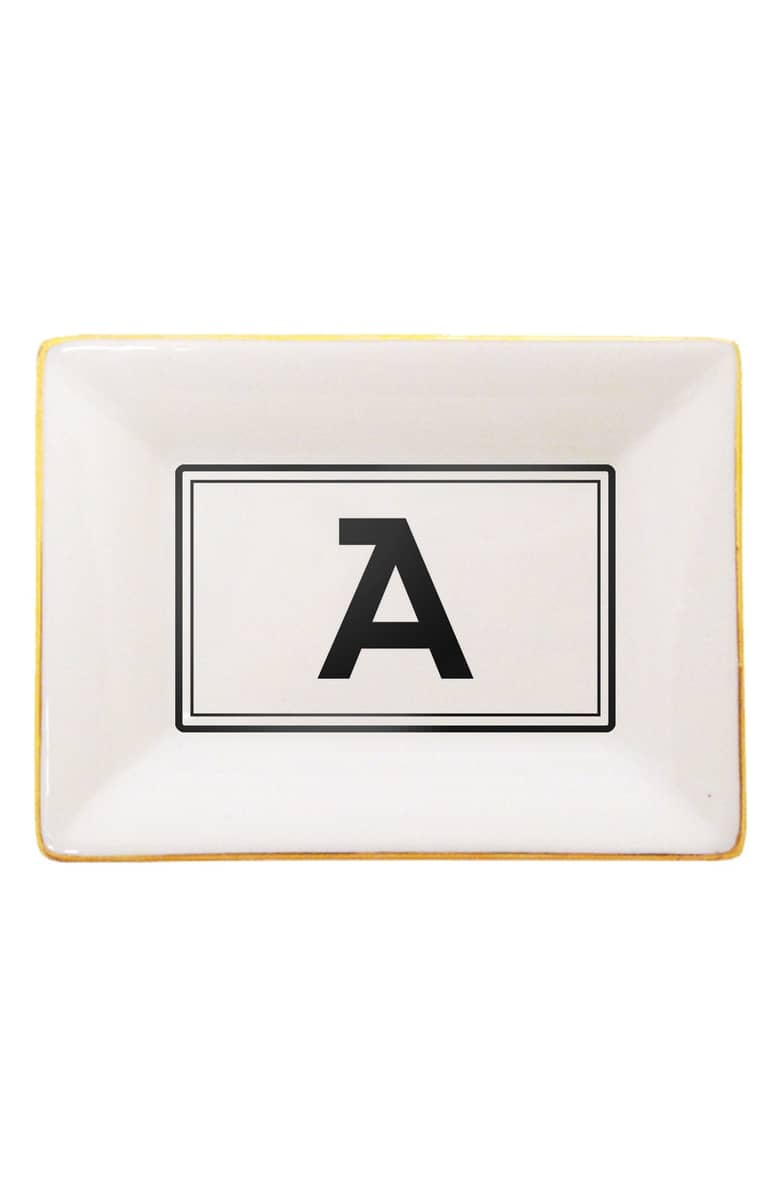 McLaughlin Glazeware Brooklyn Gold Edge Porcelain Initial Tray
This hand-painted Porcelain Initial Tray ($39) is the perfect trinket holder for your friend that somehow manages to lose everything.
07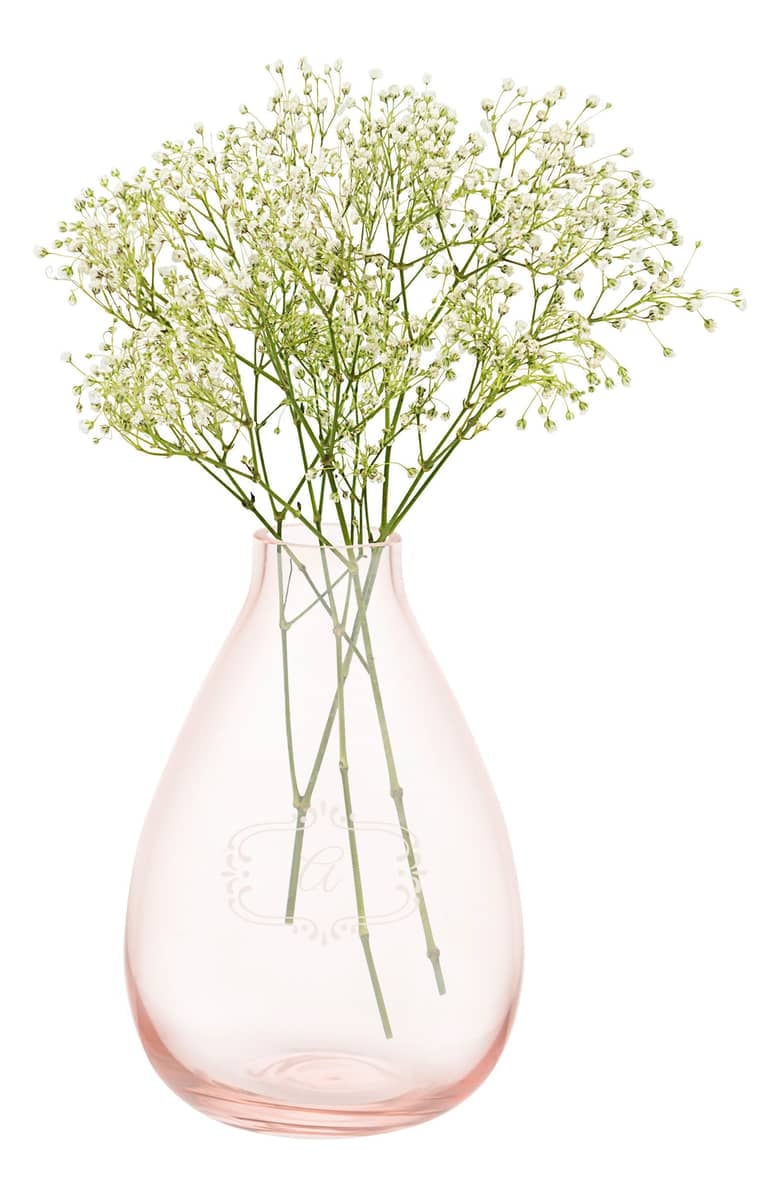 Cathy's Concepts Monogram Glass Vase
Come to your next holiday dinner party with flowers in a Glass Vase ($31), with the host's initials delicately etched in rose-tinted glass.
08
Butterscotch Blankees 'Classic Monogram' Personalized Stroller Blanket
Buy your favorite new mom a meaningful and useful gift, just in time for the cold front. This Monogrammed Baby Blanket ($65) is perfect to keep inside a stroller and small enough to fit easily in a diaper bag for easily accessible cuddle time.