Jennifer Lawrence at Hunger Games Premiere Pictures
Every Gown, Every Angle — See All of Jennifer Lawrence's Stunning Hunger Games Premiere Looks So Far!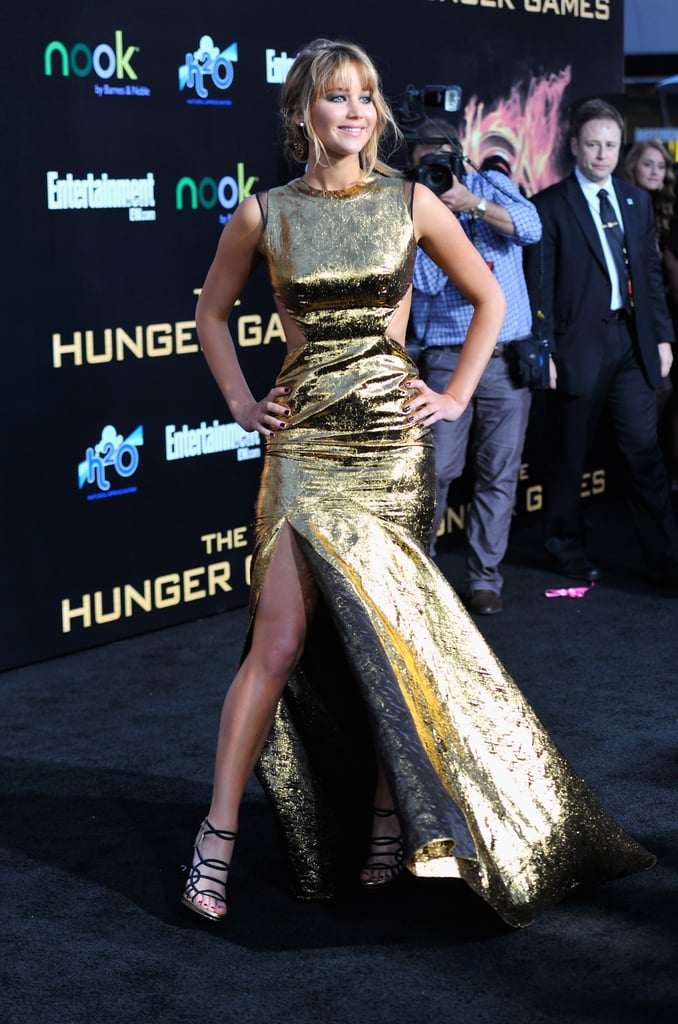 Prabal Gurung customized this dress specifically for Jennifer. The original runway look highlighted a more obvious slit detail while the one he designed for Jennifer only showed when she really wanted it to, like right here in this picture.