Nina Dobrev in Blue Michael Kors Dress
Nina Dobrev, Better Sexy or Sweet?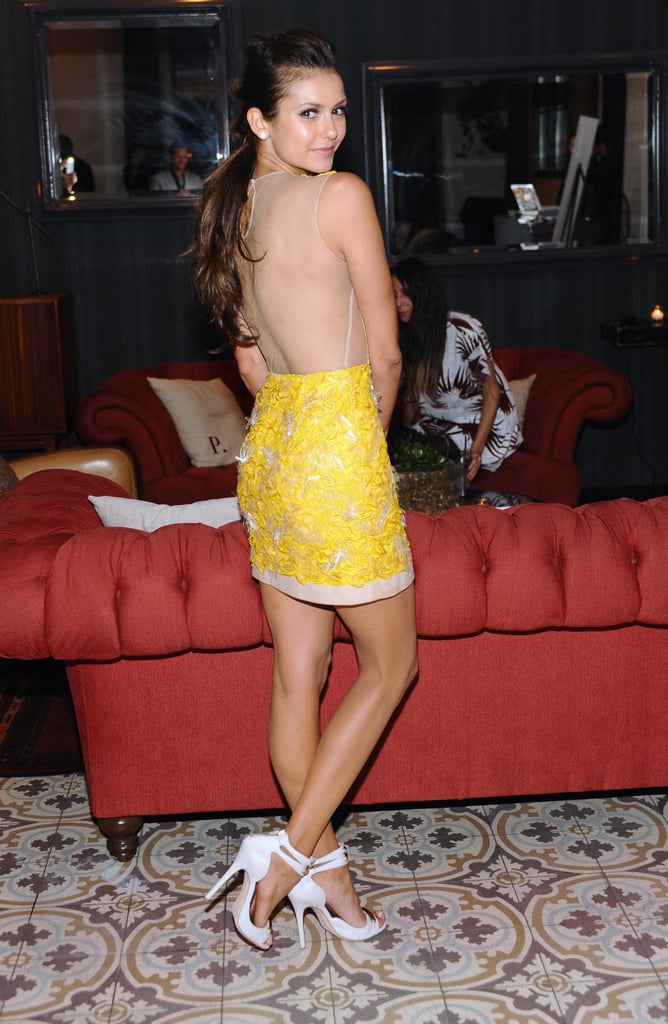 1
Nina Dobrev in a Sexy Dress . . .
For a Summer party, she picked a daffodil-yellow minidress that really stopped the show from behind. Sheer fabric extended from her neck to her waist, giving the illusion that nothing was there.