Unique Places to Buy Bridesmaid Dresses
25 Places You'd Never Think to Buy Bridesmaid Dresses From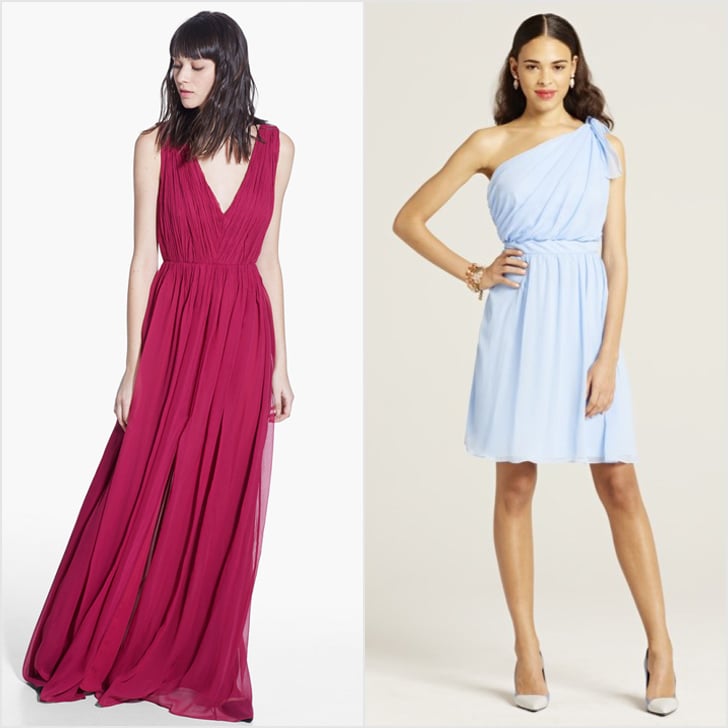 Mango Without a huge presence in the country's retail landscape, it can be easy to forget to check Mango when you're buzzing for a retail fix. Let this be a strong push to give it a look if you're after a formal bridesmaid dress (like this maxi, $230).
The Outnet Serious shoppers are likely familiar with this bargain-heaven URL, but mostly just for work clothing, bags, and designer shoes. The formal section is definitely worth your time, too, especially if your bridal party is small or willing to shell out more cash. Our eyes are currently on an embellished Marchesa number ($278).
Little Borrowed Dress If the idea of renting bridesmaid dresses hasn't crossed your mind yet, fret not. Consider letting your ladies look at different styles in a range of colors, like this romantic one-shoulder dress ($50), and simply rent and return, sparing the headache of shelling out a lot for a style they'll never wear again.