Which Kardashian Has the Best Style
Fashion Family Feud: Which Kardashian Sister Has the Best Style?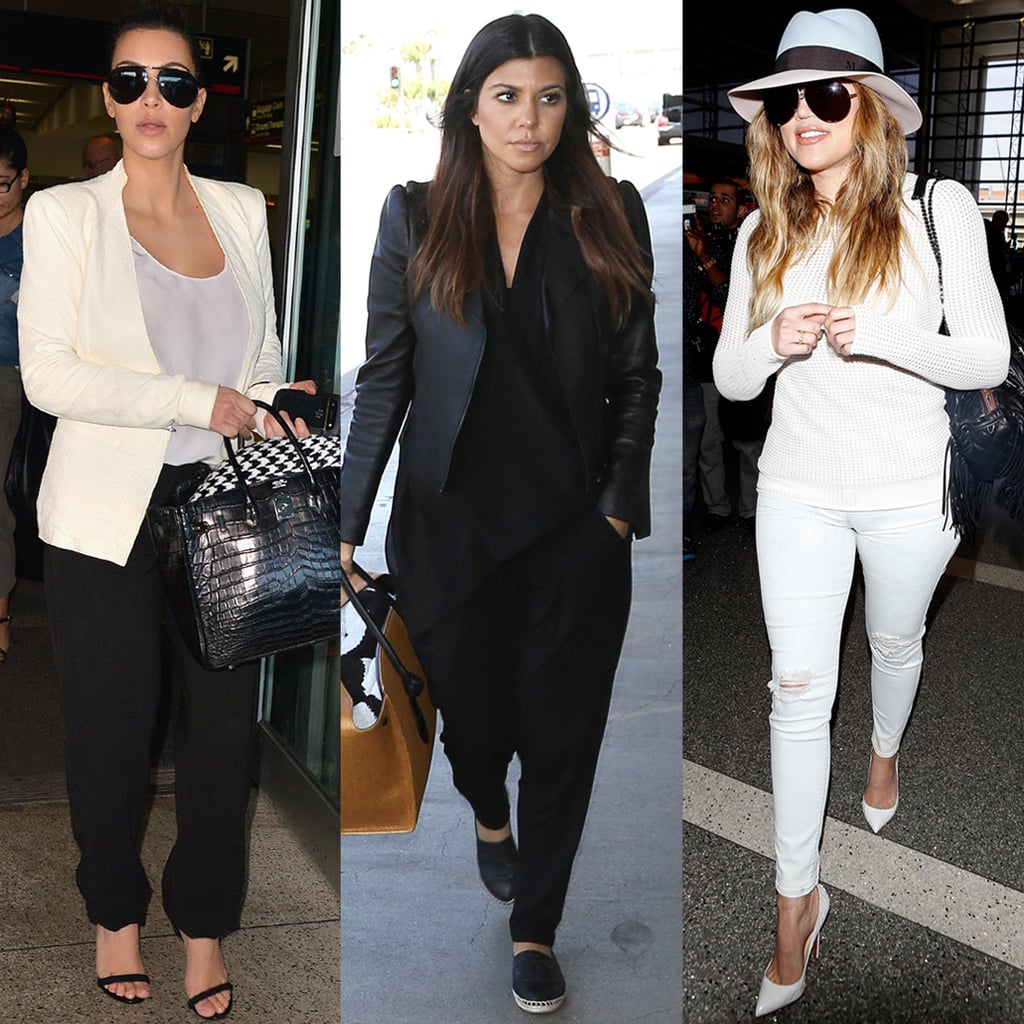 10
The Sartorial Traveler
What is black and white and chic all over? The Kardashian sisters' travel style. Kourtney and Khloé went monochrome, while Kim split the difference in a crisp blazer and black joggers.