Best Swimsuits For Any Body Type
The 5 Most Flattering Swimwear Shapes For Any Figure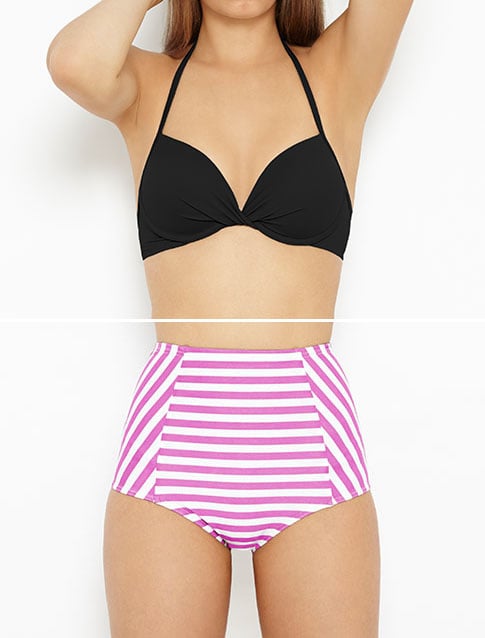 Whether you take previously worn suits and do a divide-and-conquer remix or intentionally buy individual bikini pieces of different styles to switch things up, mixing is a trend that isn't going away.
"Mix-and-match is one of our key selling pieces," they said. "We love it! It's such a personal statement that it can be whatever you want it to be. Sometimes you see girls mixing prints with plain styles, spots and stripes, as well as mixing different shapes of tops and bottoms for every day of the week they're on vacation."
So how to do it smartly? "We think its always important to have a color theme when mixing and matching," the designers advised us. "If mixing a print top with a plain bottom, try to pick out a color in the print that's the same or similar to the color you wear on the bottom, so that it looks coordinated. Apart from that, it's up to you!"
ASOS even has an addictive bikini mixer to help visualize combinations.
Shop the mix-and-match top: Twist Front Push-Up Plunge Bikini Top in Black ($27)
Shop the mix-and-match bottom: High Waisted Bikini Bottoms in Purple Stripe ($30)